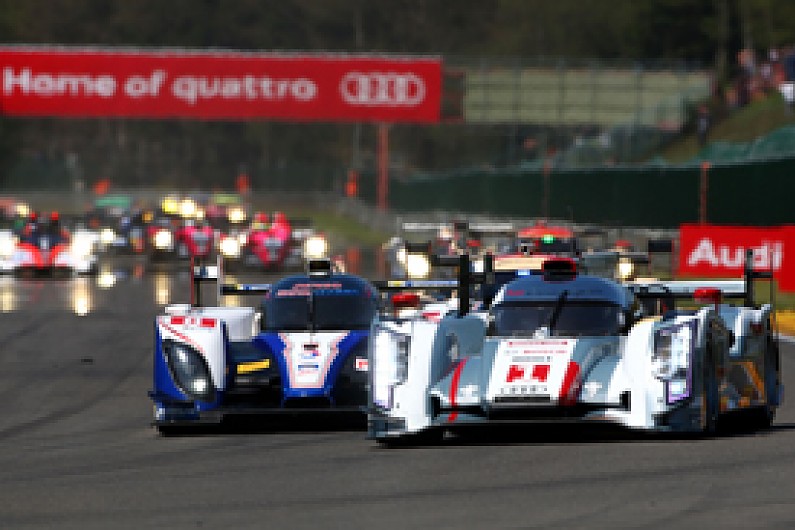 The 2014 World Endurance Championship calendar has been rejigged to avoid clashes with Formula 1.
The original schedule was announced last month before the F1 calendar was finalised, which resulted in two key clashes between WEC races and grands prix.
Those events at Spa in May and Fuji in September have now each been moved forward one week.
The Spa 6 Hours originally shared its weekend with the Spanish GP at Barcelona, while the Fuji WEC round was on the same day as the Japanese GP at Suzuka.
The only other change to the draft calendar is a shift of the Austin race from Sunday to Saturday of the weekend of September 20-21.
WEC boss Gerard Neveu has moved the US round forward a day in an attempt to boost the crowd. He wants to invoke the spirit of the Le Mans 24 Hours by scheduling the race to finish under the cover of darkness.
"Half of the races will now take place on a Saturday, which mean some of them finishing under night conditions," he said.
The calendar is due to be ratified at the next meeting of the FIA World Motor Sport Council.
2014 WEC CALENDAR

April 20      Silverstone (GB)
May 4         Spa (B)
June 14/15    Le Mans 24 Hours (F)
August 31     Interlagos (BR)
September 20  Austin (USA)
October 5     Fuji (J)
November 1    Shanghai (PRC)
November 15   Sakhir (BRN)