LMP1
Audi Sport Team Joest
Car: Audi R18 e-tron quattro
#1 Andre Lotterer (D)
Benoit Treluyer (F)
Marcel Fassler (CH)

#2 Tom Kristensen (DK)
Allan McNish (GB)
Loic Duval (F)

#3 Lucas di Grassi (BR)
Oliver Jarvis (GB)
Marc Gene (E)
Audi arrives at Le Mans on the crest of a wave in its bid for a 12th victory in the 24 Hours having comprehensively beaten Toyota in the opening two WEC rounds and outperformed its rival at the rain-affected Le Mans test day.
The German marque has taken a significant step forward with its R18 e-tron quattro to overhaul Toyota's late-season supremacy of 2012 and must go into Le Mans week as a clear pre-event favourite.
Test day best time: Duval, 3m22.583s
Toyota Racing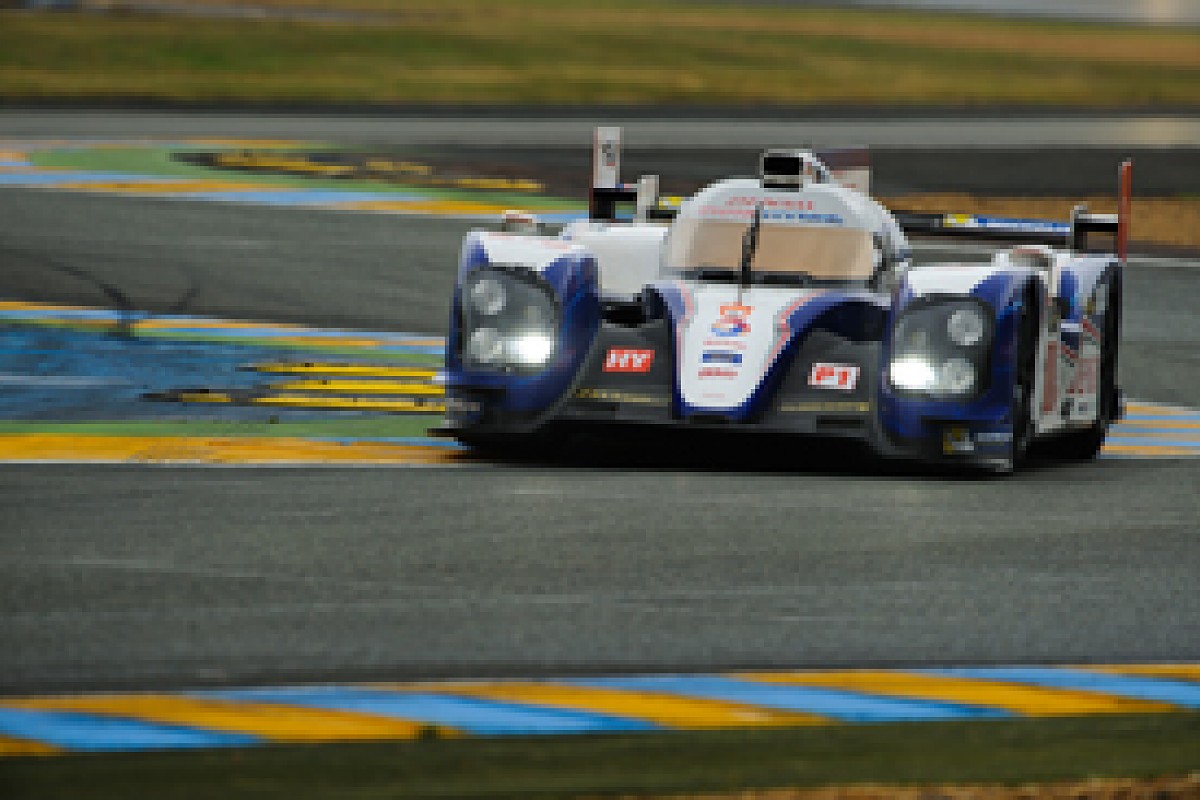 Car: Toyota TS030 HYBRID
#7 Alex Wurz (A)
Nicolas Lapierre (F)
Kazuki Nakajima (J)
#8 Anthony Davidson (GB)
Sebastien Buemi (CH)
Stephane Sarrazin (F)
Evidence that Toyota will struggle against Audi isn't entirely conclusive: the solo 2013-spec TS030 was ahead of the new long-tail Audi when it retired at Spa.
The Japanese car should go a lap longer on the fuel (which has nothing to do with the three litres extra fuel capacity it was given last month) and there is evidence that it is easier on its tyres, too. Expect the TS030s to be nearer to Audi in the race than in qualifying.
Test day best time: Sarrazin, 3m27.581s
Strakka Racing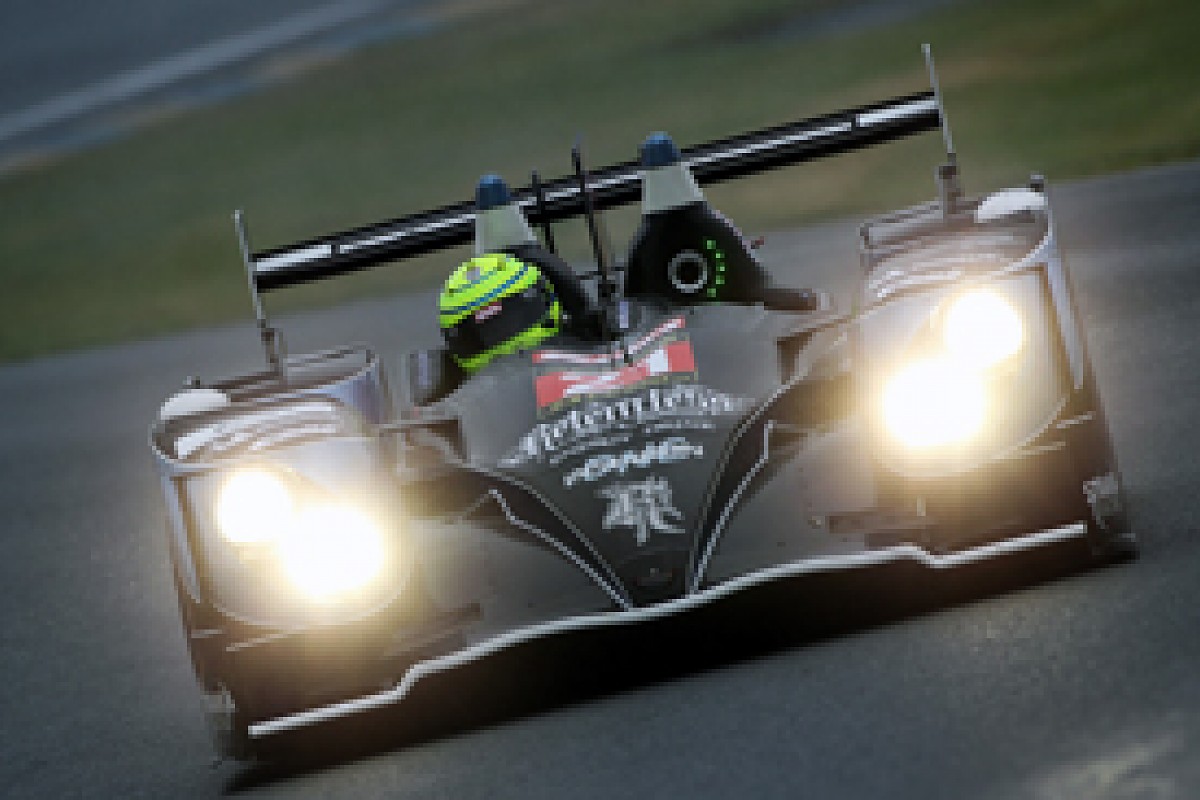 Car: HPD ARX-03c
#21 Danny Watts (GB)
Jonny Kane (GB)
Nick Leventis (GB)
The team with the only all-British driver line-up in the race has so far struggled against its only true rival in Rebellion Racing over the first two WEC races.
Strakka believes it now has a handle on the 2013-spec ARX-03c, which has moved to the de rigueur wide front tyre for this season, but the development race over the winter has increased rather than narrowed the gap to the Anglo-Swiss team. Strakka is also the only P1 squad with an amateur among its drivers in team boss Leventis.
Test day best time: Kane, 3m35.631s
Rebellion Racing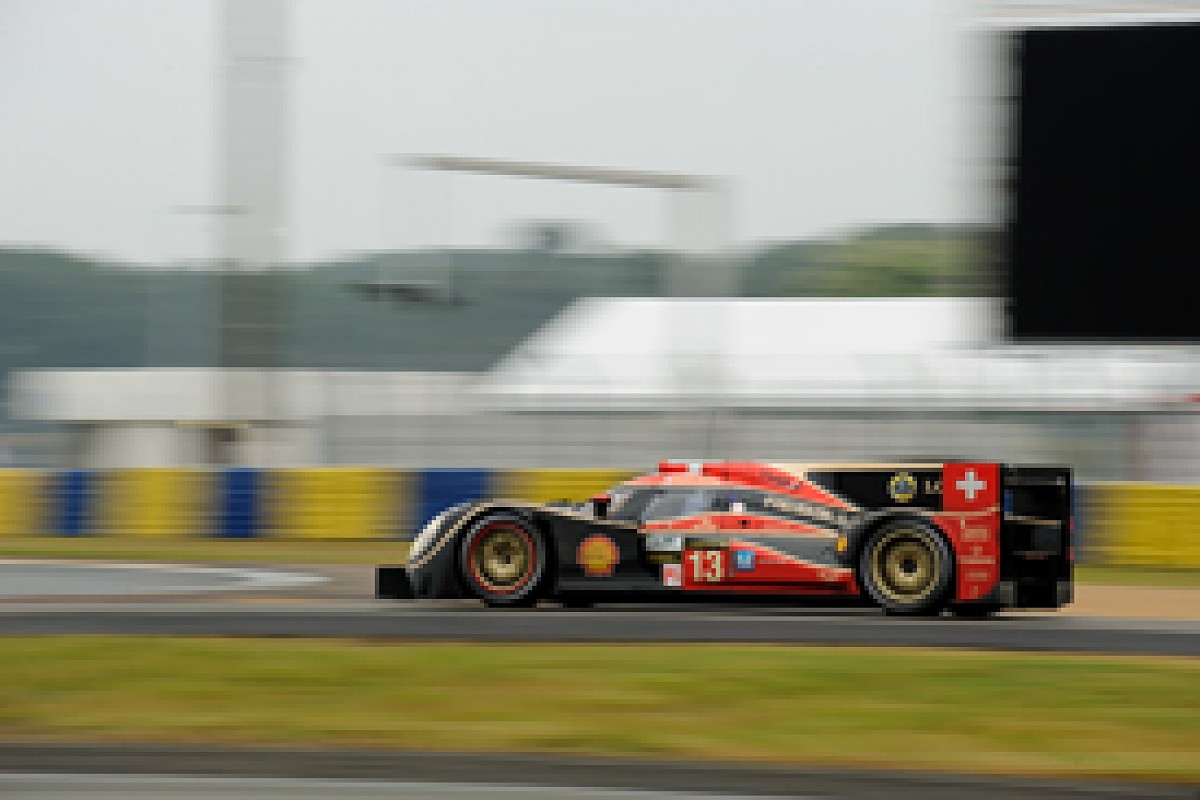 Car: Lola-Toyota B12/60
#12 Neel Jani (CH)
Nick Heidfeld (D)
Nicholas Prost (F)
#13 Andrea Belicchi (I)
Mathias Beche (CH)
Congfu 'Frankie' Cheng (PRC)
The rise and rise of the Anglo-Swiss Rebellion squad has continued into 2013 with its further updated fleet of Toyota-engined Lolas, so much so that it has been nipping at the heels of the Toyotas.
It has been aided by some handy performance breaks, but the reality is that it is not going to challenge the works cars over the race distance. Expect the Jani/Heidfeld/Prost car to be some way ahead of the sister machine on the evidence of the first two WEC races.
Test day best time: Jani, 3m31.967s
LMP2
OAK Racing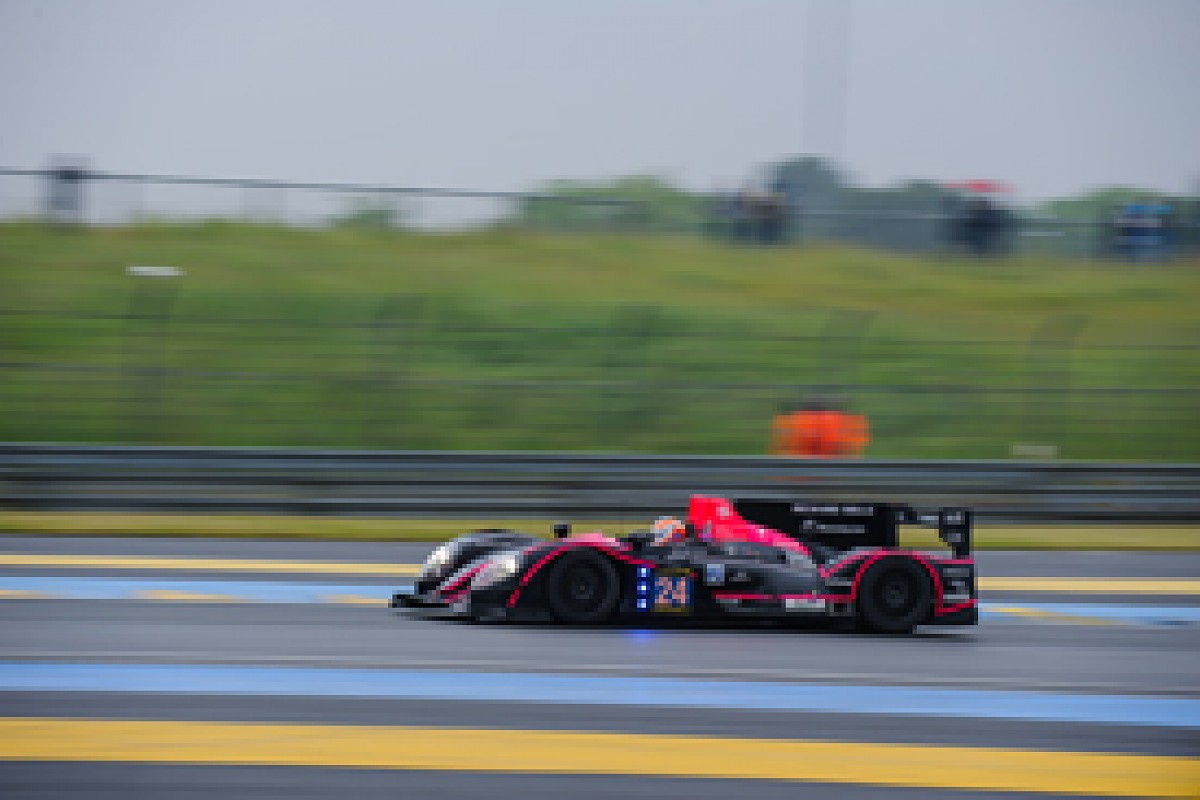 Car: Morgan-Nissan LMP2
#24 Olivier Pla (F)
Alex Brundle (GB)
David Heinemeier Hansson (DK)
#35 Bertrand Baguette (B)
Ricardo Gonzalez (MEX)
Martin Plowman (GB)
#45 Jacques Nicolet (F)
Jean-Marc Merlin (F)
Philippe Mondolot (F)
OAK now has its full focus on LMP2 with a three-car entry that encompasses two of the best driver line-ups in class.
Further evidence that its Morgan-badged chassis is the best P2 car around the Circuit de la Sarthe was provided at the test day when Pla topped the times.
Test day best time: Pla, 3m38.801s
G-Drive Racing/Delta-ADR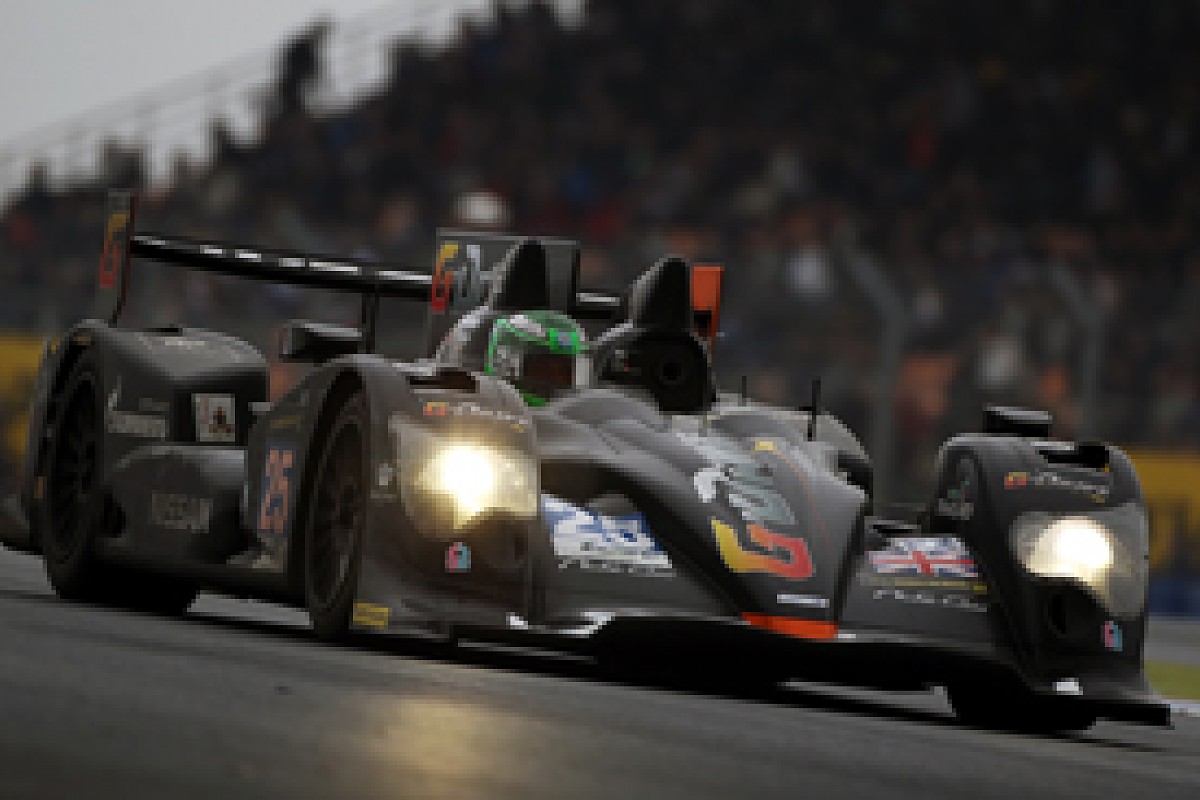 Car: ORECA-Nissan 03
#25 Tor Graves (GB)
Shinji Nakano (J)
Archie Hamilton (GB)
#26 Roman Rusinov (RUS)
John Martin (AUS)
Mike Conway (GB)
Russian entrant G-Drive, whose ORECAs are run out of Silverstone by Delta-ADR, reiterated its credentials with victory at its home track in April.
The line-up in the #25 car has changed since then, which is likely to mean the #26 is its only true contender for class victory. Delta/ADR is still right up there among the favourites, though.
Test day best time: Martin, 3m41.259s
Gulf Racing Middle East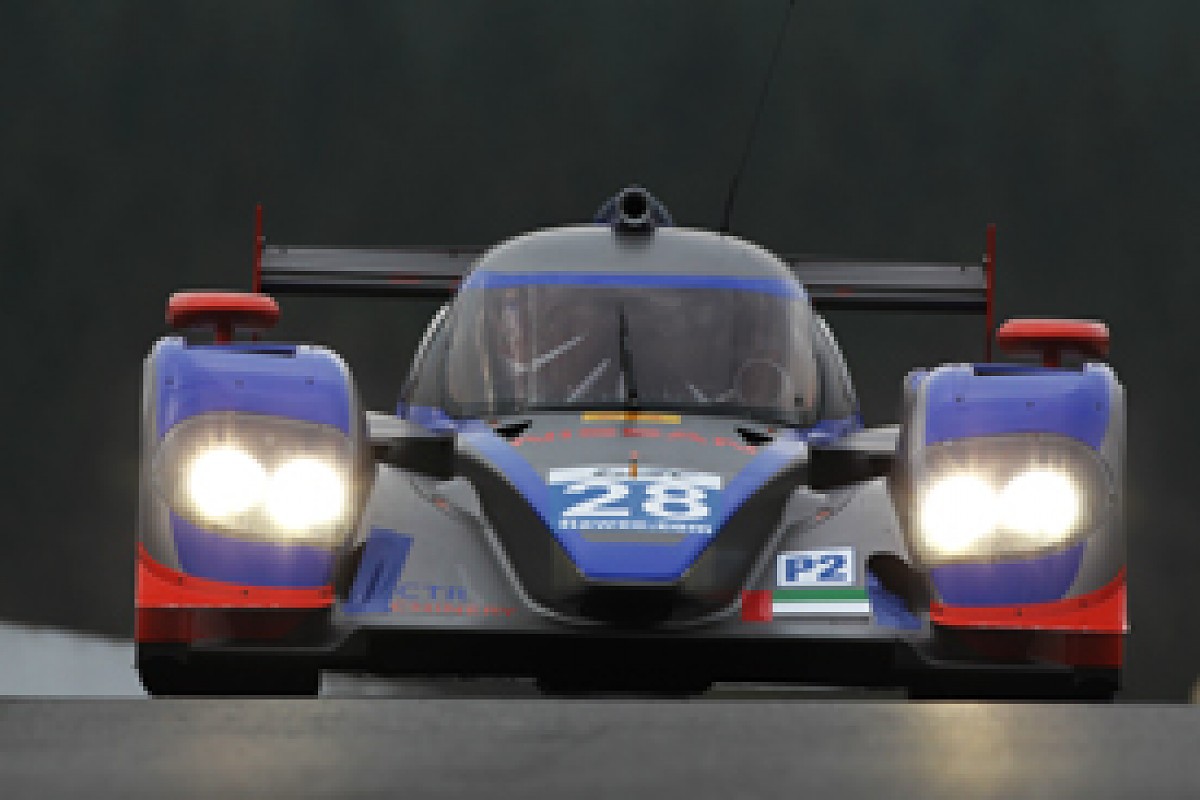 Car: Lola-Nissan B12/80
#28 Fabien Giroix (F)
Philippe Haezebrouck (F)
Keiko Ihara (J)
Sportscar stalwart Giroix's UAE-based squad, now without Gulf sponsorship that gave it its name, returns for a second assault on Le Mans with a solo Nissan-powered Lola.
The team missed the WEC opener at Silverstone and has done nothing to suggest that it will be anywhere else but the back of the class.
Test day best time: Giroix, 4m11.397s
HVM Status Grand Prix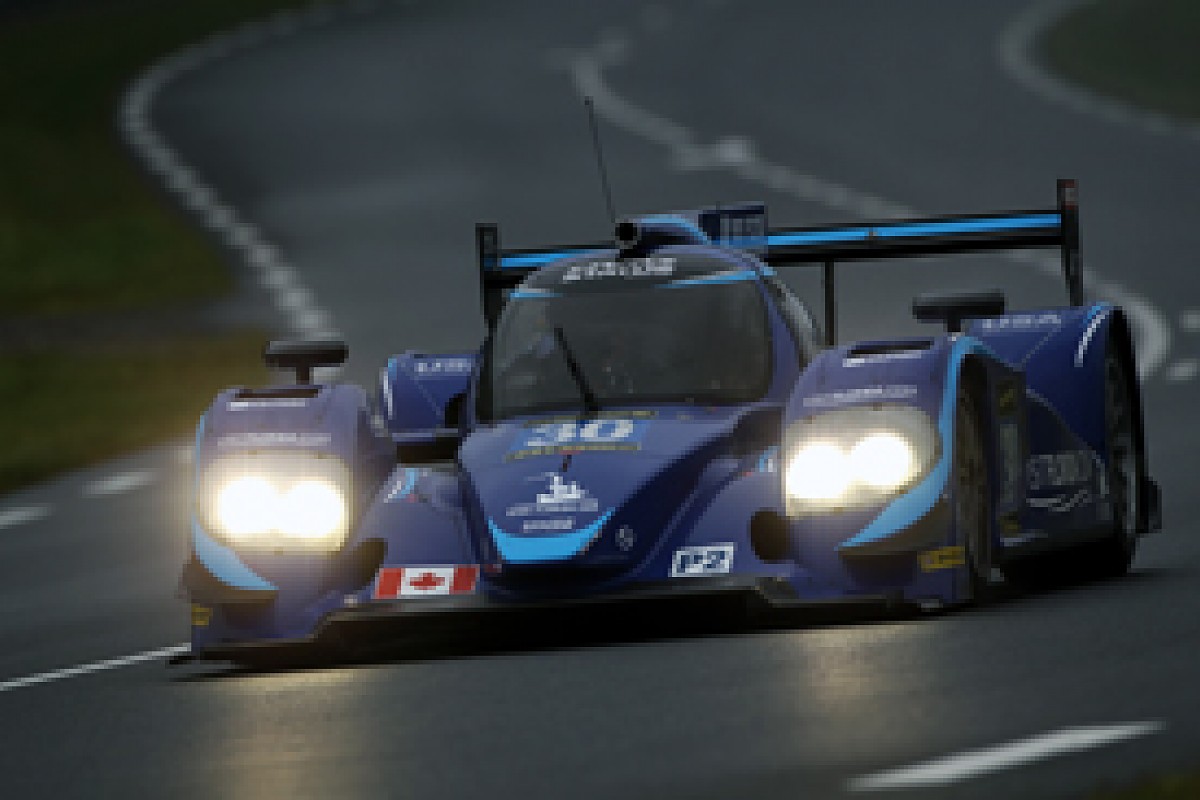 Car: Lola-Judd/BMW B12/80
#30 Johnny Mowlem (GB)
Tony Burgess (CDN)
Jonathan Hirschi (CH)
Single-seater team Status, now in partnership with the HVM IndyCar squad, returns to Le Mans for a second time with its unfancied Lola-Judd package, despite scratching its WEC entry.
A solid rather than stellar line-up of drivers led by the experienced Mowlem should be aiming for a top six in class.
Test day best time: Hirschi, 3m46.446s
Lotus LMP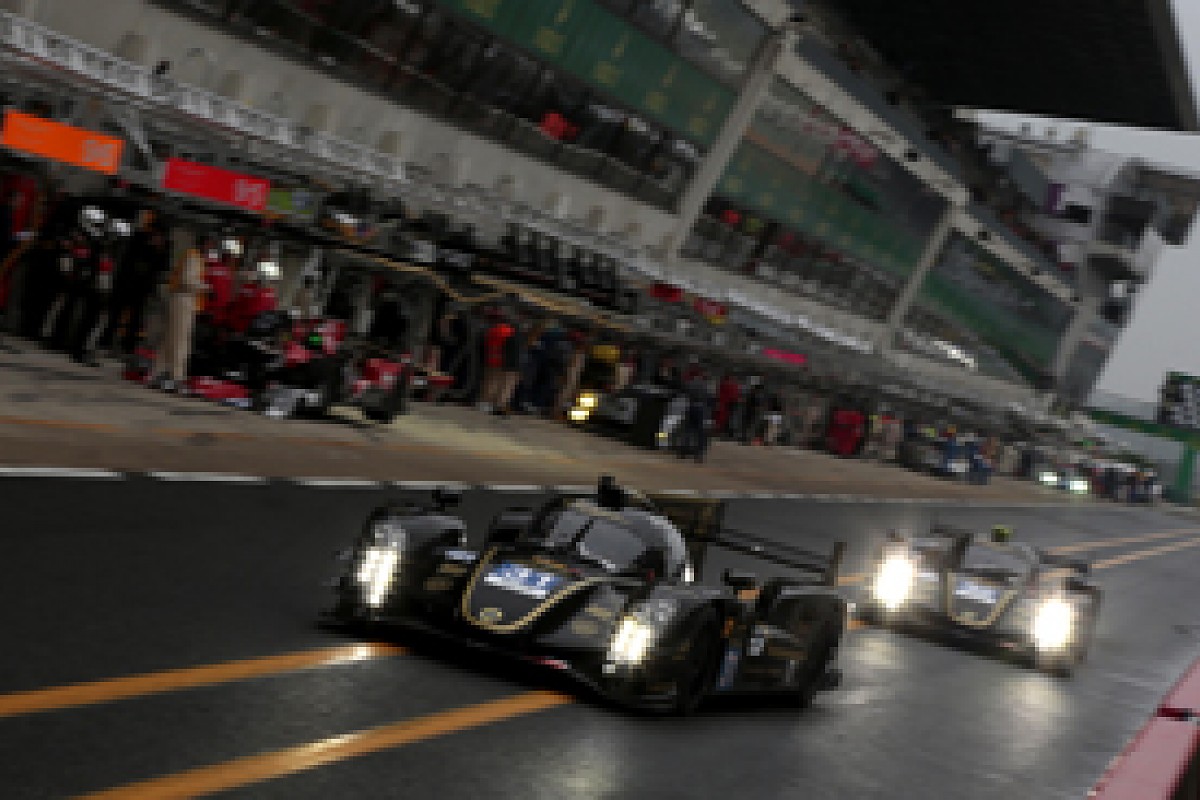 Car: Lotus-Praga T128
#31 James Rossiter (GB)
Christophe Bouchut (F)
Kevin Weeda (USA)
#32 Dominik Kraihamer (A)
Jan Charouz (CZ)
Thomas Holzer (D)
The German Lotus squad is attempting to move the goalposts in P2 with its all-new coupe for which it has assembled two decent line-ups. The car looks the part, but its late arrival and a consequent lack of testing has blunted its form so far. There were signs of progress at the test day, though a major accident for Kraihamer in the closing stages has to be regarded as a setback.
Test day best time: Rossiter, 3m44.762s
Level 5 Motorsports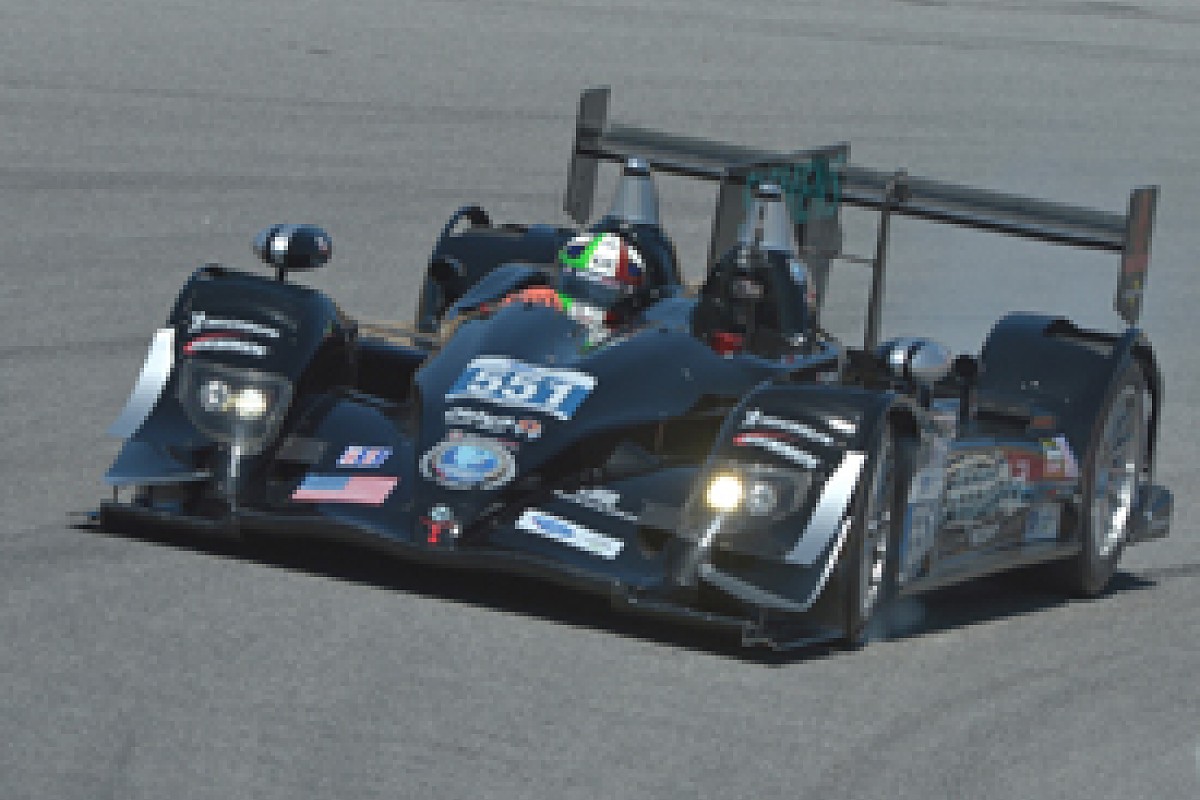 Car: HPD-Honda ARX-03b
#33 Ryan Briscoe (AUS)
Marino Franchitti (GB)
Scott Tucker (USA)
The reigning ALMS P2 champion squad, the only team running the HPD package at Le Mans this time, has bounced back from a winter of uncertainty with a couple of class victories in the US and arrives at Le Mans looking strong with Michelin tyres and probably its strongest driver line-up yet.
These drivers and HPD reliability must put Level 5 among the favourites.
Test day best time: Briscoe, 3m45.158s
Race Performance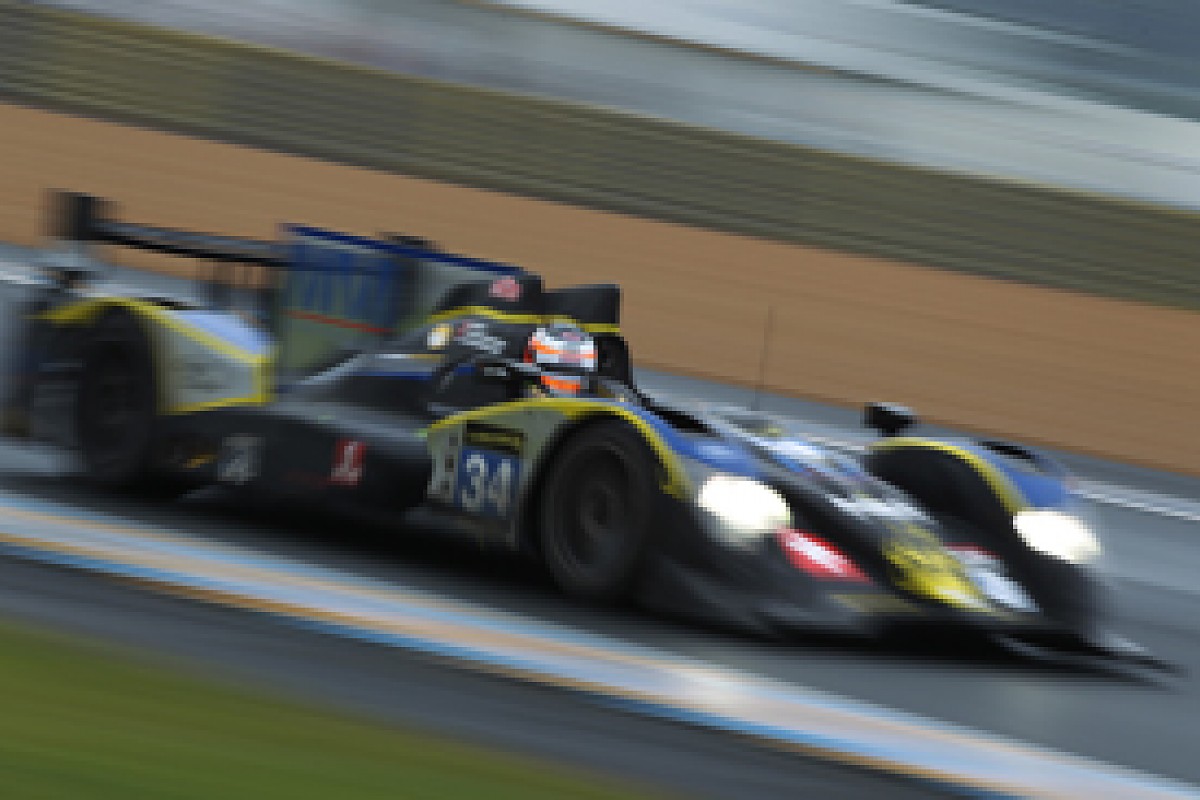 Car: ORECA-Judd/BMW 03
#34 Michel Frey (CH)
Patric Niederhauser (CH)
Jeroen Bleekemolen (NL)
This LMP2 regular returns to Le Mans for a fourth time with what looks like its strongest package yet.
Team owner Frey and GP3 racer Niederhauser have dug out some decent results so far in the European Le Mans Series, but the arrival of Bleekemolen should take them closer to the coal face. This team could just be a dark horse for a podium.
Test day best time: Frey, 3m43.121s
Signatech Alpine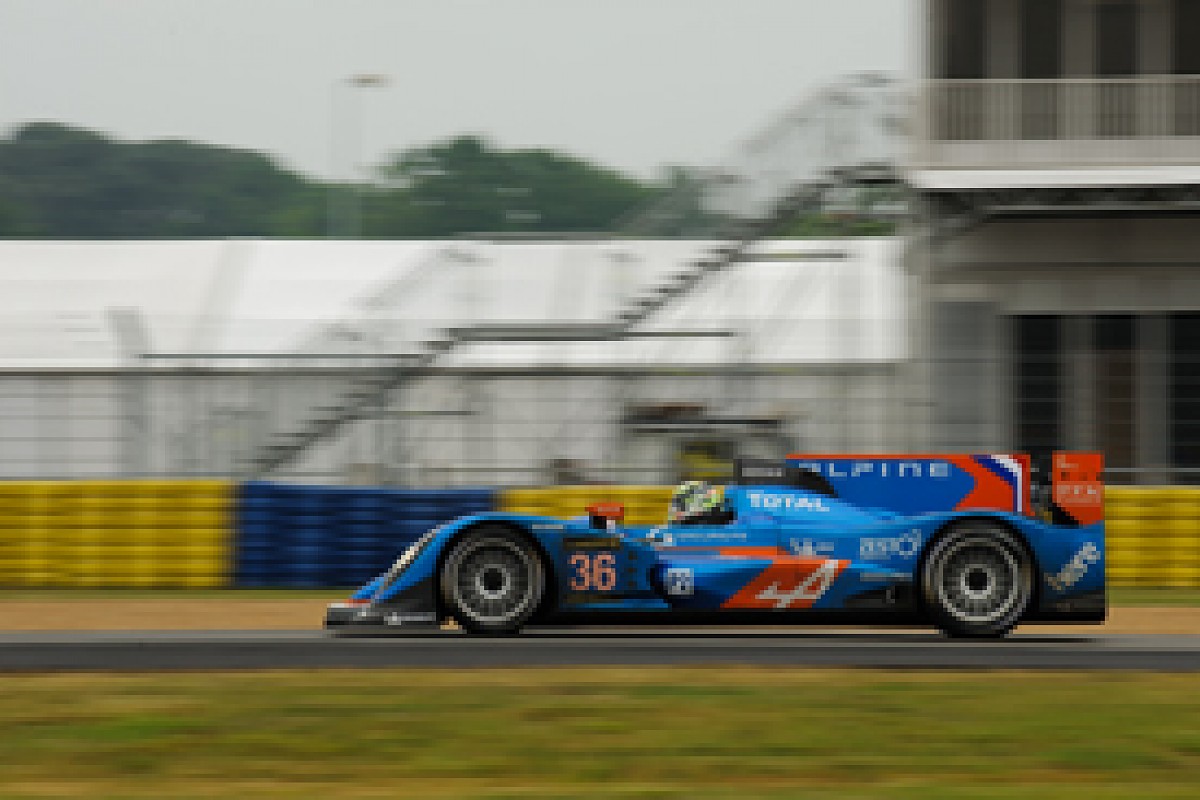 Car: ORECA-Nissan 03
#36 Nelson Panciatici (F)
Pierre Ragues (F)
Tristan Gommendy (F)
Signatech has gained Alpine backing — and the A450 monicker for its ORECA — for its twin assaults on Le Mans and the ELMS.
The French team, one of four running on Michelin tyres, has one of the best driver line-ups in P2, but has yet to show its true form in the ELMS. The team proved its Le Mans credentials — and ambitions — by consistently running at the top of the times at the test day.
Test day best time: Panciatici, 3m39.642s
Jota Sport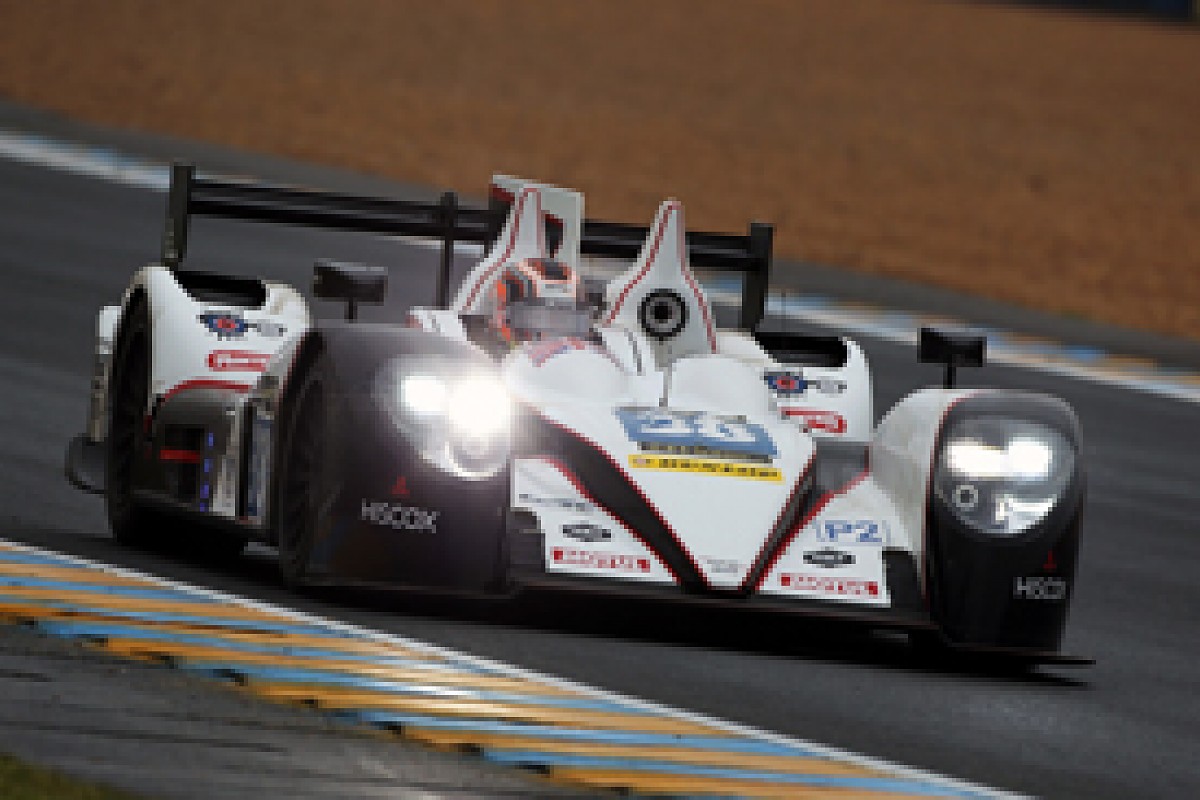 Car: Zytek-Nissan Z11SN
#38 Oliver Turvey (GB)
Lucas Luhr (D)
Simon Dolan (GB)
The experienced Jota team arrives at Le Mans with a strong shot at a class victory courtesy of its best driver squad yet.
Revised front-end aerodynamics have made the previously-draggy Zytek a competitive proposition around Le Mans and Dolan, who had a disappointing start to his season, has now hit the form that makes him one of the best true amateurs out there.
Test day best time: Dolan, 3m41.943s
DKR Engineering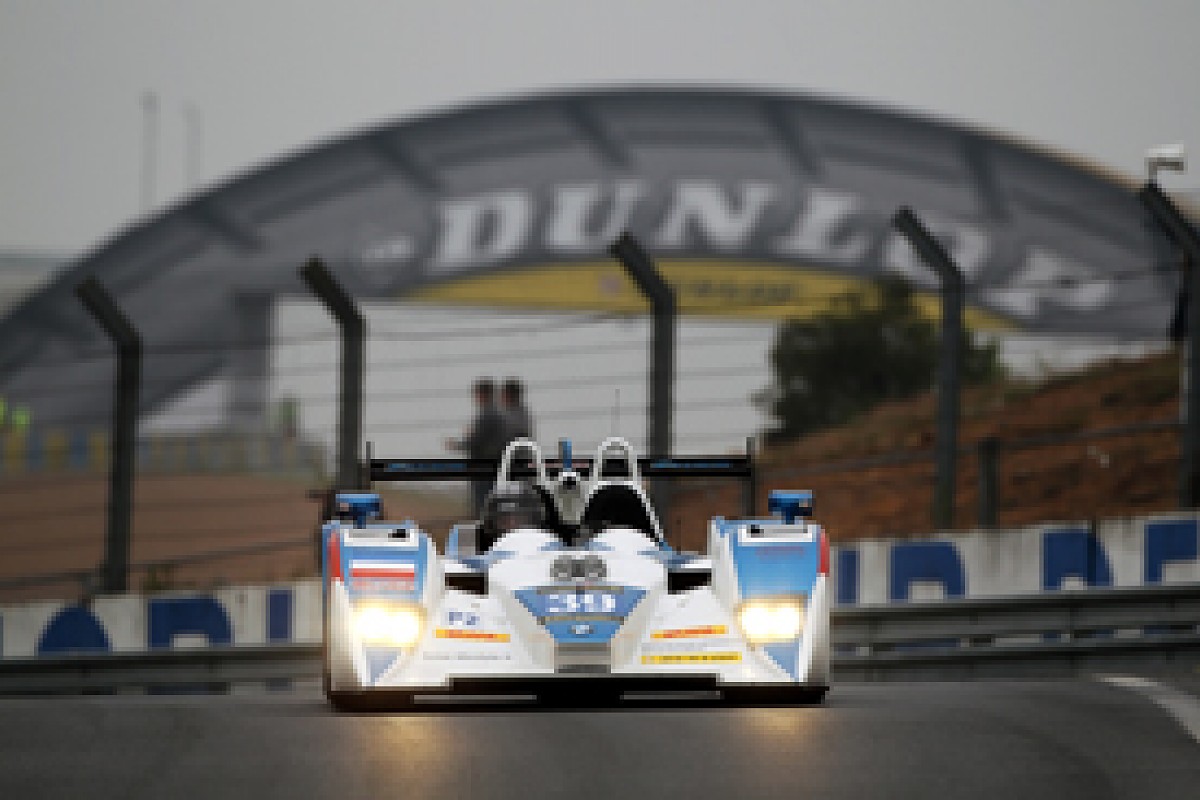 Car: Lola-Judd/BMW B11/4
#39 Olivier Porta (F)
Romain Brandela (F)
Stephane Raffin (F)
DKR, which ran a Chevrolet under the Mad Croc and Exim banners in the FIA GT1 World Championship in 2010-11, makes the move to prototypes with the ex-AF/Pecom open-top Lola.
The ageing car has made no impact in the ELMS so far, apart from acting as a mobile chicane, and is unlikely to make much of a mark at Le Mans.
Test day best time: Porta, 4m15.337s
Boutsen Ginion Racing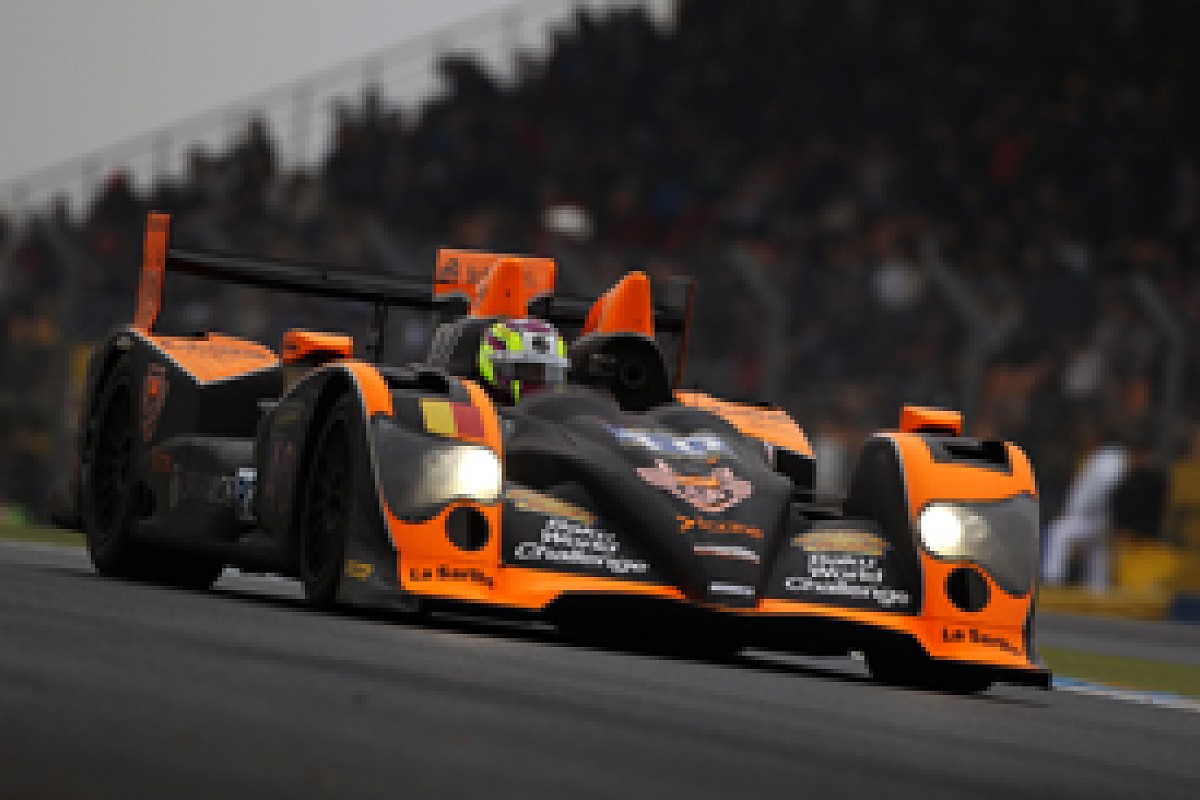 Car: ORECA-Nissan 0
#40 Thomas Dagoneau (F)
Rodin Younessi (USA)
Matt Downs (USA)
The Belgian squad, run by Thierry Boutsen's sister and brother-in-law, hasn't looked the same team since its maiden year in P2 back in 2011 — harsh economic realities have seen to that.
American amateurs Younessi, who briefly raced in Indy Lights, and IMSA Lites regular Downs join Dagoneau in an all-rookie line-up.
Test day best time: Dagoneau, 3m59.331s
Greaves Motorsport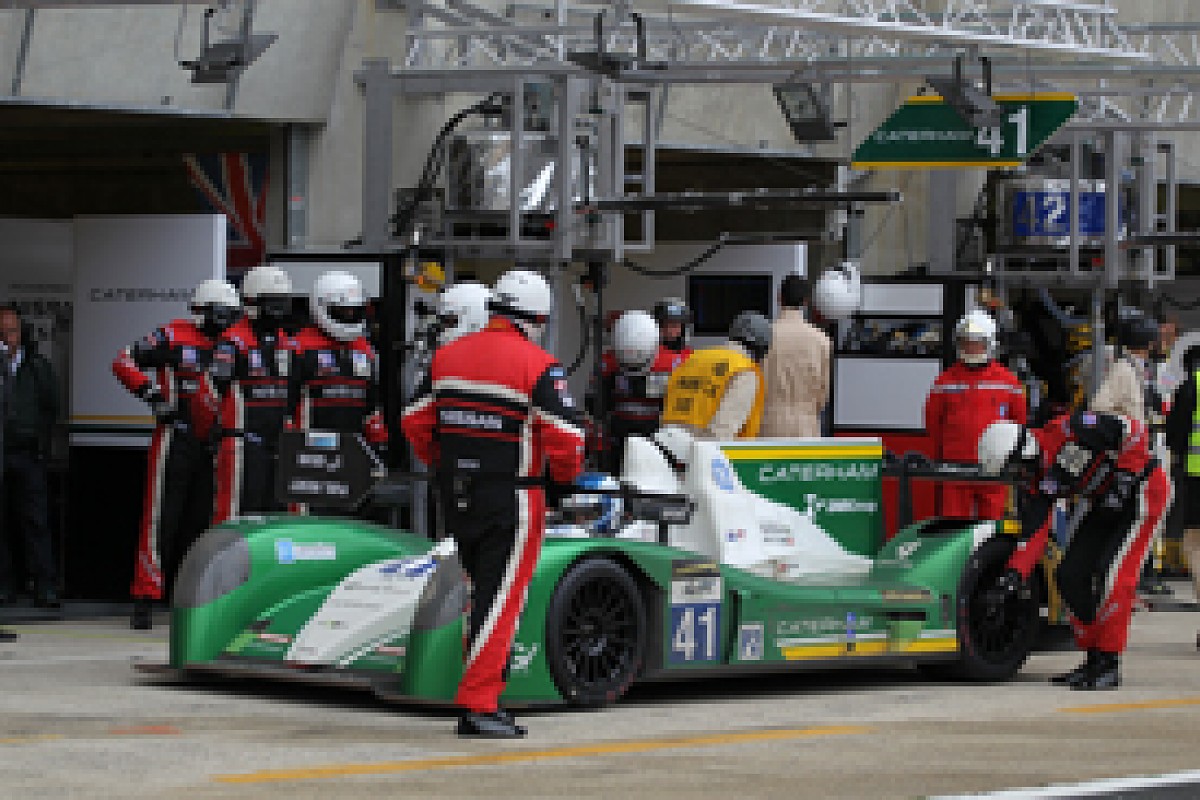 Car: Zytek-Nissan Z11SN
#41 Tom Kimber-Smith (GB)
Alexander Rossi (USA)
Eric Lux (USA)
#42 Michael Krumm (D)
Jann Mardenborough (GB)
Lucas Ordonez (E)
Greaves fields two cars that can challenge in class as it looks to repeat its 2011 triumph with Zytek.
The Nissan-backed car, with GT Academy winners Ordonez and Mardenborough chaperoned by Krumm, was always going to be in the mix, but the second entry has been transformed into a real contender thanks to the arrival of Rossi.
Test day best time: Krumm, 3m46.648s
Morand Racing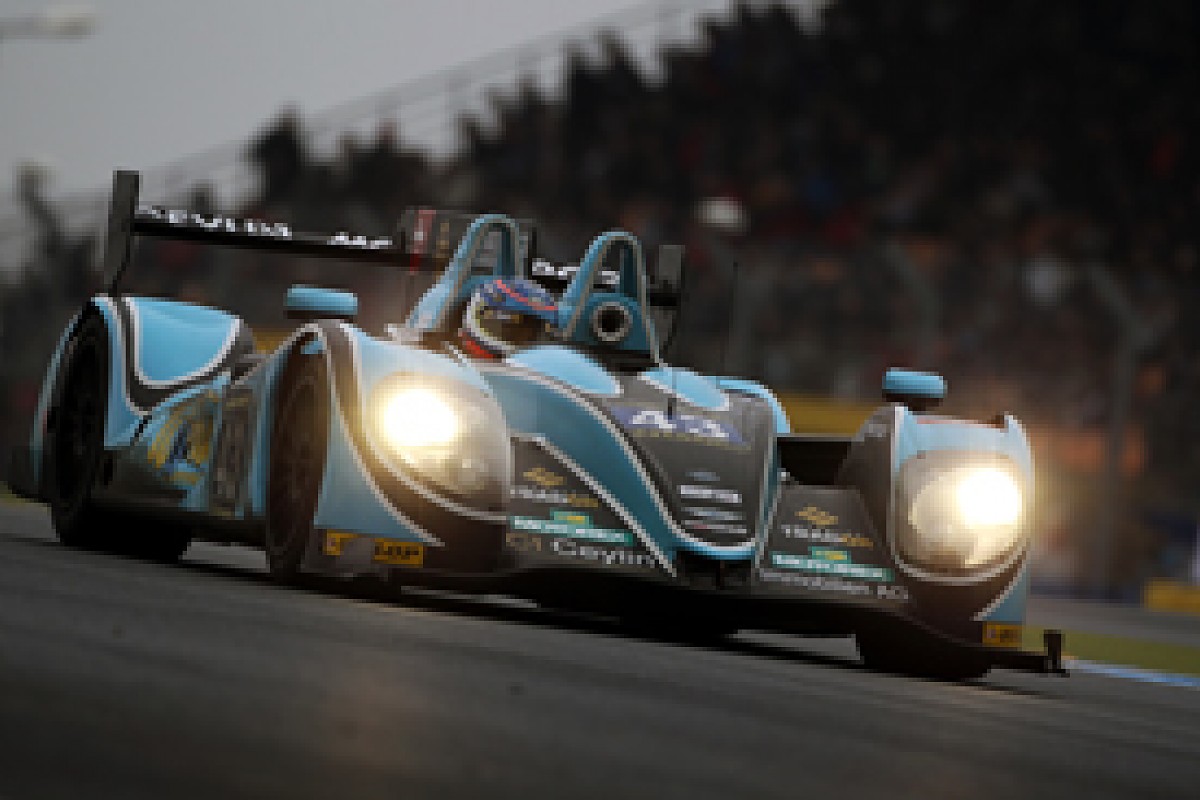 Car: Morgan-Judd/BMW LMP2
#43 Franck Mailleux (F)
Natacha Gachnang (CH)
Olivier Lombard (F)
Morand, which as Hope Racing was the first team to race a hybrid at Le Mans in 2011, has regrouped and put together a P2 programme for the ELMS and Le Mans.
Mailleux and Gachnang, who have already been on the podium in the series this year, are joined by the talented Lombard to create a line-up that should be capable of nipping at the heels of the WEC big guns.
Test day best time: Lombard, 3m48.903s
Thiriet by TDS Racing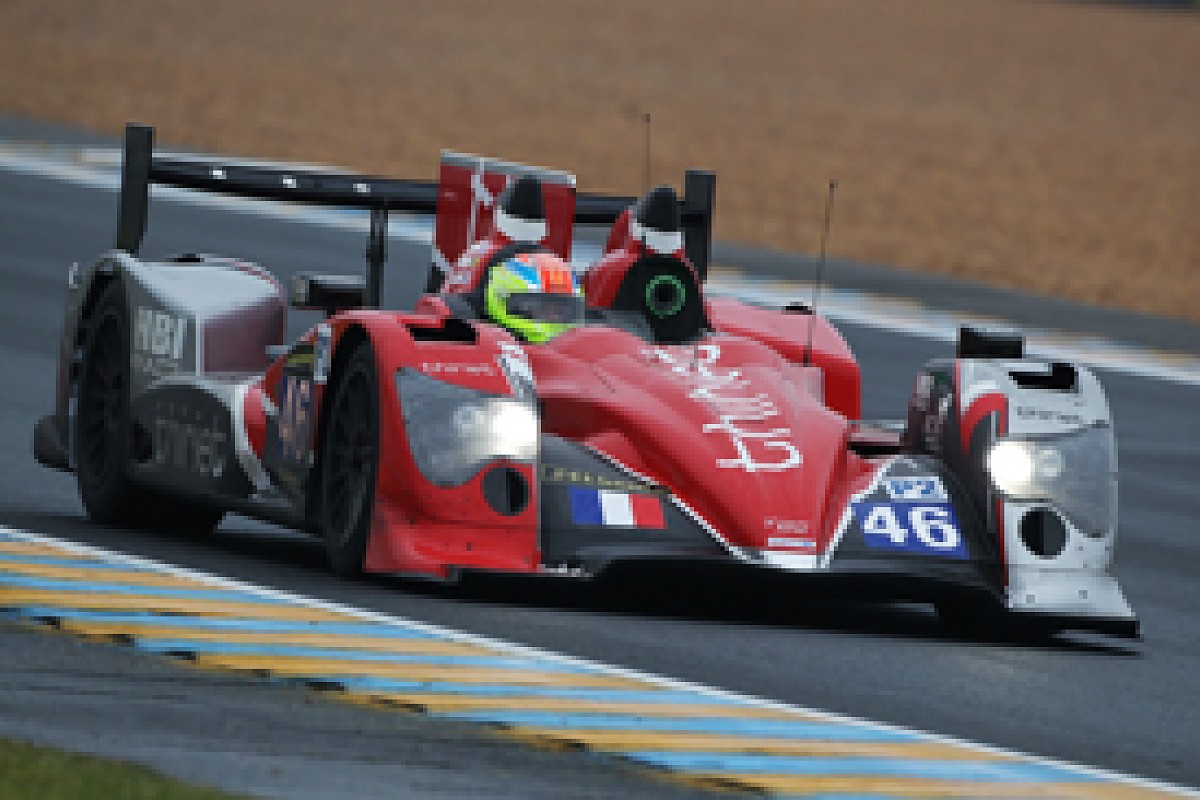 Car: ORECA-Nissan 0
#46 Pierre Thiriet (F)
Maxime Martin (B)
Ludovic Badey (F)
Last year's ELMS champion team has already won in the ELMS this year and BMW factory driver Martin is an able replacement for Mathias Beche, who is racing for Rebellion in the WEC.
Badey, meanwhile, has shown form in the team's Blancpain Endurance Series BMW Z4, but this might not quite be the line-up to improve on last year's second in an ever-more competitive class.
Test day best time: Martin, 3m41.269s
KCMG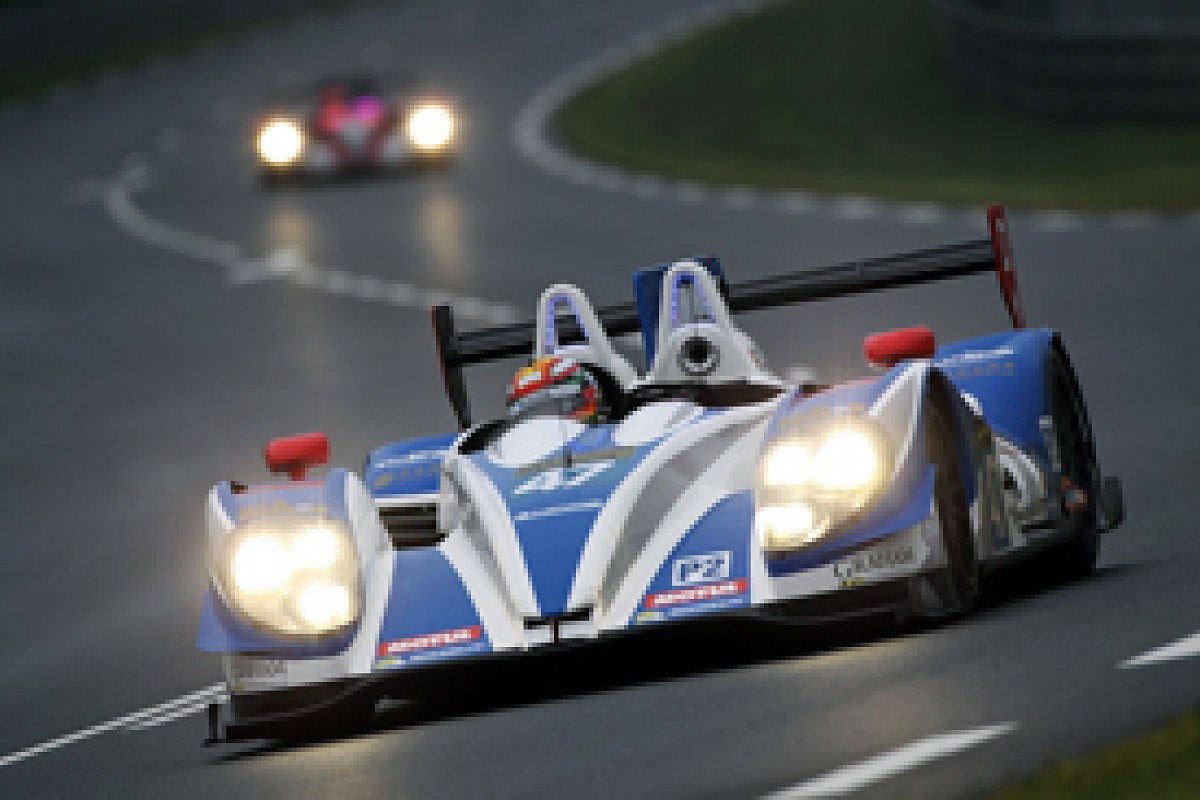 Car: Morgan-Nissan LMP2
#47 Alexandre Imperatori (CH)
Matt Howson (GB)
Ho-Pin Tung (PRC)
The first Chinese entrant to garner a spot on the Le Mans grid runs an OAK Morgan on Michelin tyres for what looks like a super-strong driver line-up, with Brit Howson probably one of the best silvers around.
The team put on a solid display on its prototype debut at Silvertone, but there has to be a question mark against the decision to run three Le Mans rookies.
Test day best time: Tung, 3m43.063s
Murphy Prototypes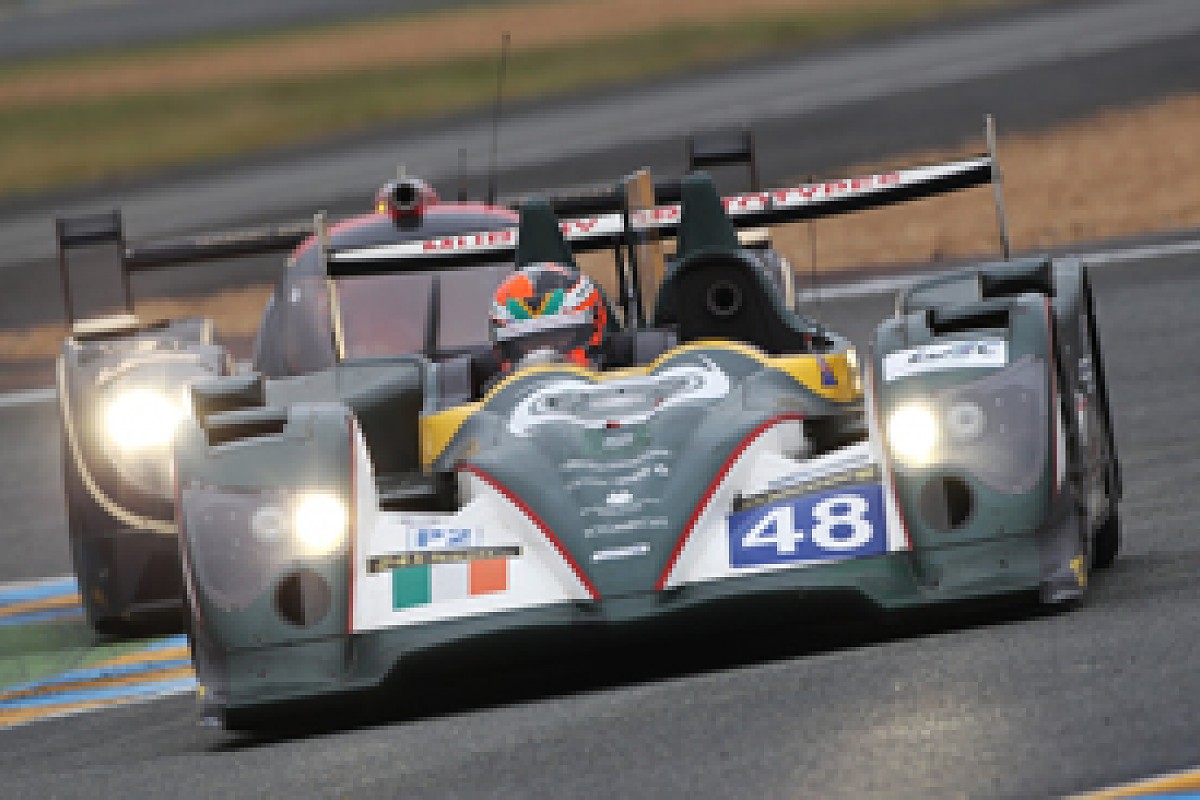 Car: ORECA-Nissan 03
#48 Brendon Hartley (NZ)
Karun Chandhok (IND)
Mark Patterson (USA)
Anglo-Irish entrant Murphy has set up on its own for a second season in P2 after running with the RLR Motorsports squad in 2012.
This driver crew should be in the mix, if not up there with G-Drive and OAK: Chandhok, back at Le Mans for a second time, joins team regular Hartley and Patterson, whose pace belies his 60-plus years.
Test day best time: Chandhok, 3m43.156s
Pecom Racing (AF Corse)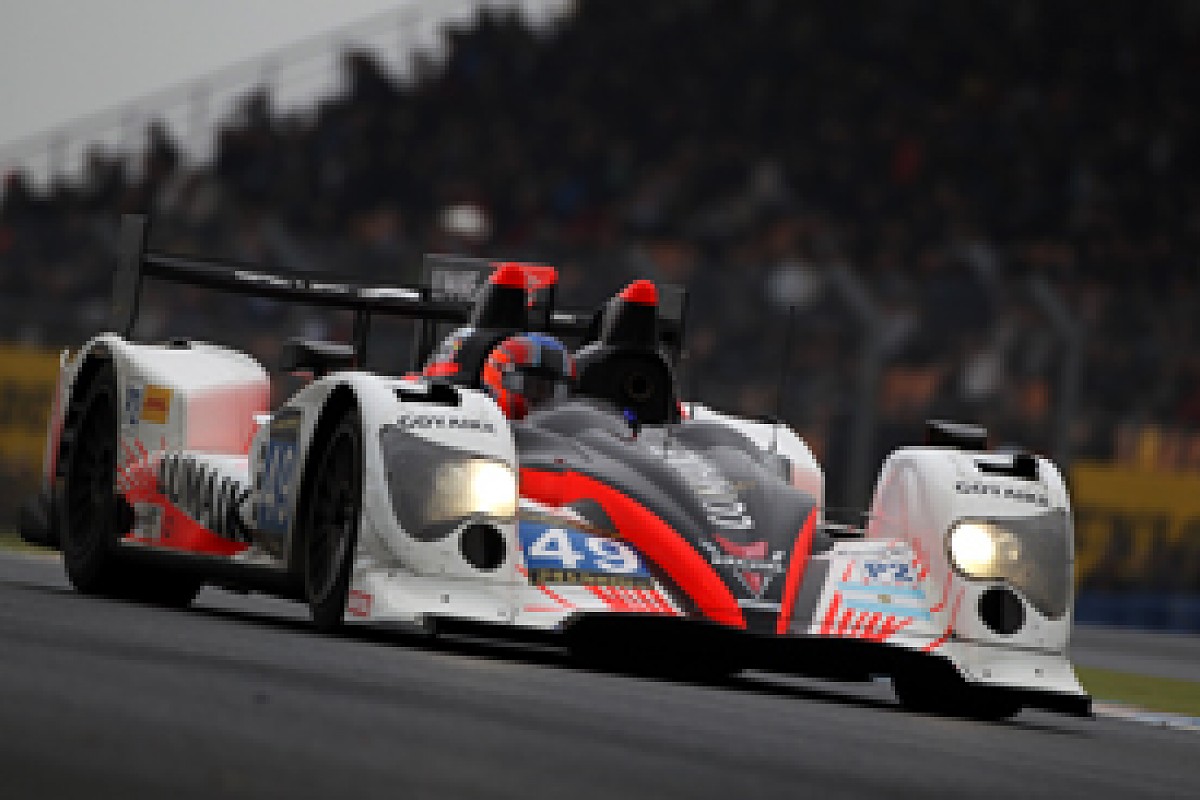 Car: ORECA-Nissan 03
#49 Nicolas Minassian (F)
Pierre Kaffer (D)
Luis Perez Companc (RA)
The promise the team showed over the second half of last season finally translated into a WEC class victory at Spa in May.
Minassian and Kaffer's talents need no introduction and Companc has emerged as one of the fastest of the true amateurs. The use of Michelins, rather than Dunlops, proved to be an advantage in Belgium.
Test day best time: Companc, 3m43.908s
GTE Pro
AF Corse

Car: Ferrari 458 Italia
#51 Gianmaria Bruni (I)
Giancarlo Fisichella (I)
Matteo Malucelli (I)
#71 Toni Vilander (FIN)
Olivier Beretta (MC)
Kamui Kobayashi (J)
AF fields two 458s packed with works-contracted drivers as Ferrari bids to repeat its 2012 GTE Pro class victory. AF and Ferrari had a slow start to the defence of their teams' and manufacturers' WEC titles at Silverstone before returning to the winner's circle at Spa in May.
The combination of Bruni, Fisichella and the underrated Malucelli, who is surely deserving of this break, looks like the line-up most likely to do the business for Ferrari, though Fisi blotted his copybook with a shunt at the test day.
Test day best time: Kobayashi, 4m.00.456s
SRT Motorsports (Riley)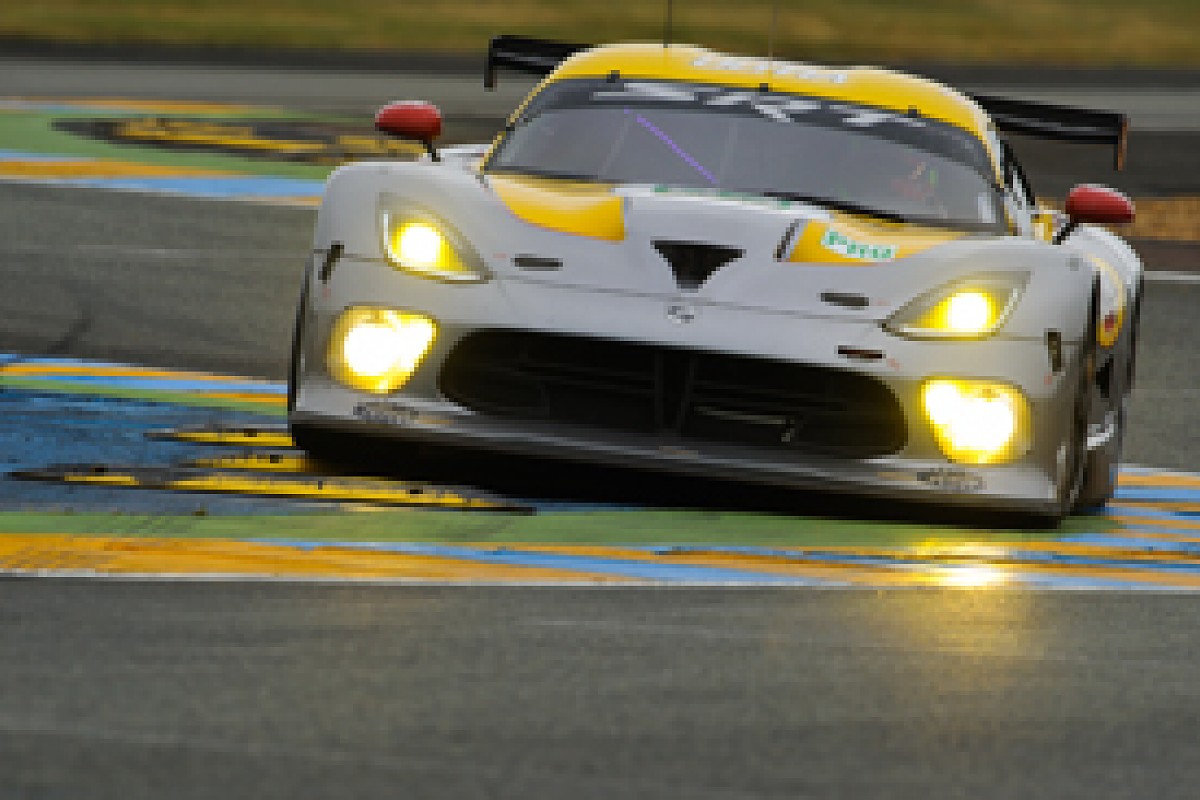 Car: SRT Viper GTS-R
#53 Dominik Farnbacher (D)
Marc Goossens (B)
Ryan Dalziel (GB)
#73 Jonathan Bomarito (USA)
Kuno Wittmer (CDN)
Tommy Kendall (USA)
Viper returns to Le Mans, 13 years after its last factory foray, with a new-generation of car developed by Riley Technologies and sporting SRT — or Street and Racing Technology — rather than Chrysler badges. Three drivers with Le Mans form share #53, while two rookies and returning Trans-Am legend Kendall team up in #73.
Sebring and Long Beach form suggests the new Viper can challenge on its Le Mans debut, though the team's fears over this big car's straightline speed were borne out at the test day.
Test day best time: Kendall, 4m01.731s
JMW Motorsport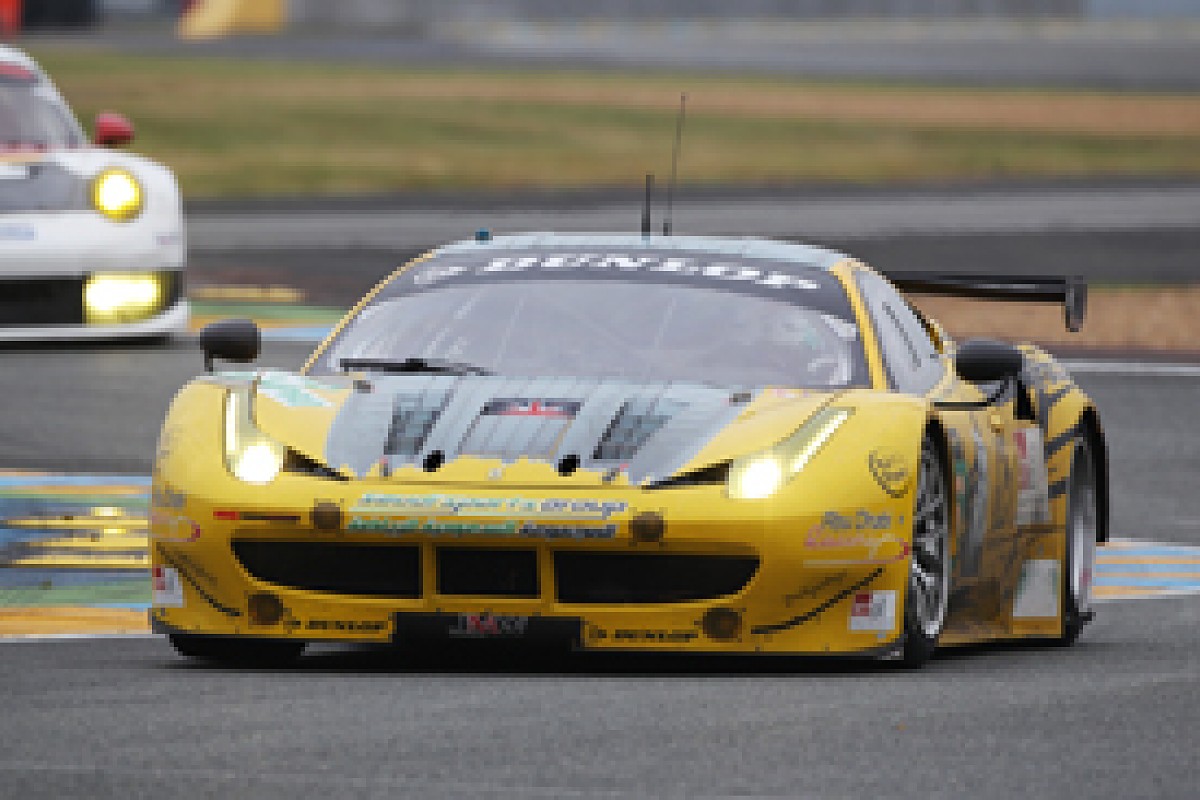 Car: Ferrari 458 Italia
#66 Andrea Bertolini (I)
Khaled al Qubaisi(UAE)
Abdulaziz Al Faisal (SAU)
The British JMW squad had planned to run an all-pro line up with a pair of Toyota drivers from Super GT alongside Ferrari factory man Bertolini. When that deal didn't happen, it was forced to take two paying drivers, though al Qubaisi has form — he's twice a winner of the Dubai 24 Hours — and Al Faisal has raced at Le Mans before.
This is really a GTE Am driver line-up racing in the Pro class, a privateer racing the factories.
Test day best time: Al Faisal, 4m08.127s
Corvette racing (Pratt & Miller)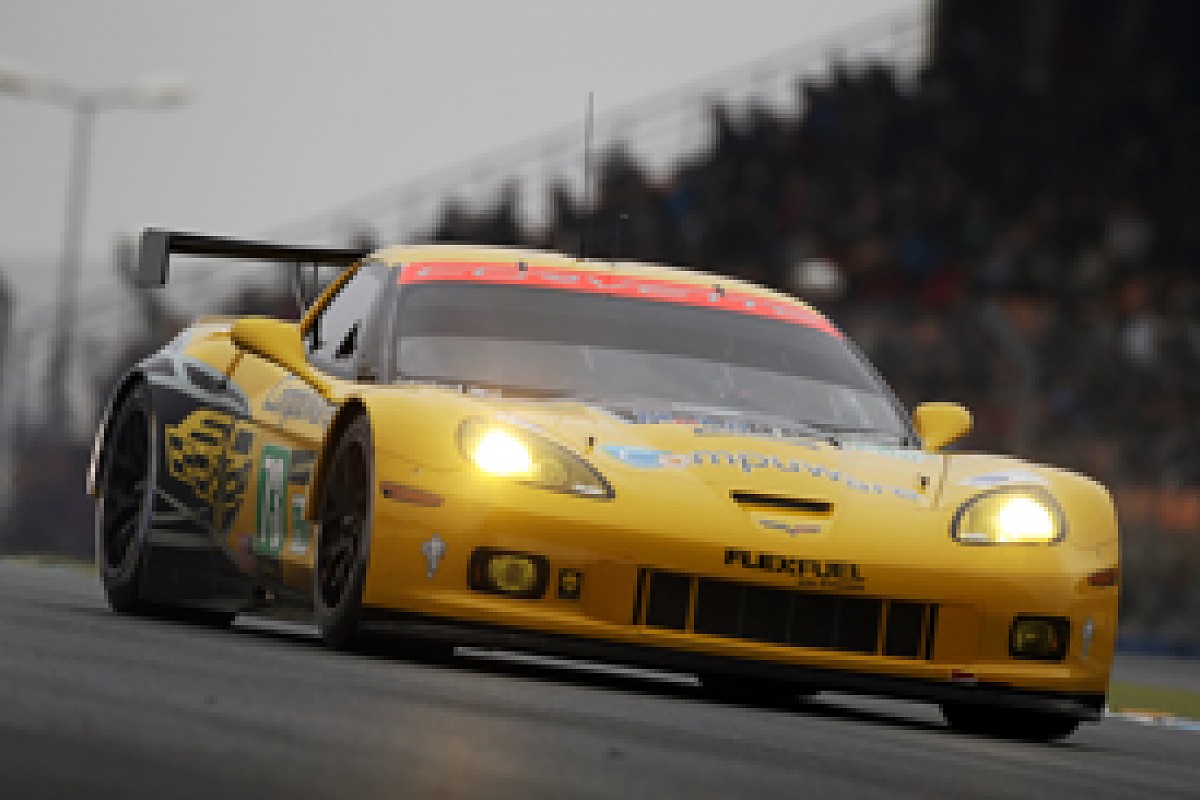 Car: Chevrolet Corvette C6.R
#73 Antonio Garcia (E)
Jan Magnussen (DK)
Jordan Taylor (USA)
#74 Oliver Gavin (GB)
Tommy Milner (USA)
Richard Westbrook (GB)
Chevrolet, which returns to Le Mans with an unchanged driver line-up, is looking for a second GTE class victory to go with its 2011 triumph for the current-generation C6 ahead of the introduction of the new C7 racer for next season.
Victories in the ALMS enduros at Sebring and Laguna Seca suggest that there's life in the old dog yet and the 'Vettes were up near the sharp end in the times at the end of the rain-affected test day. Chevy must start up there with Ferrari and Aston as a pre-race favourite.
Test day best time: Magnussen, 3m59.491s
Porsche AG Team Manthey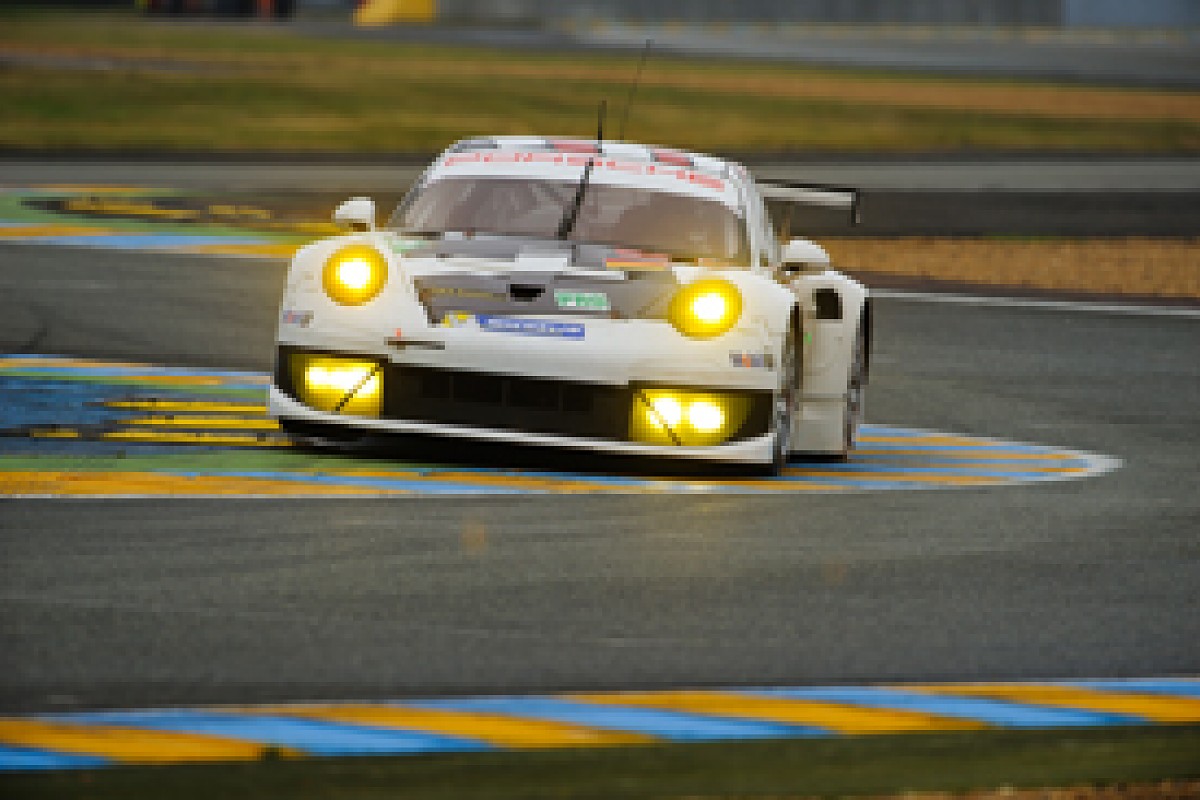 Car: Porsche 911
#91 Jorg Bergmeister (D)
Patrick Pilet (F)
Timo Bernhard (D)
#92 Marc Lieb (D)
Richard Lietz (A)
Romain Dumas (F)
Porsche has entered a factory team run by Manthey in the WEC in the development year for the 991-shape 911 GTE contender, a machine that drives more like a real racing car than its predecessors courtesy of double-wishbone front suspension and a longer wheelbase.
Porsche moved forward with the new car between the Silverstone and Spa WEC rounds and made another step, after receiving an engine air-restrictor break, ahead of the Le Mans test day. There's no hiding that the focus this season is on Le Mans in the 50th anniversary year of the 911, so expect the RSRs to come good.
Test day best time: Lietz, 3m59.410s
Aston Martin Racing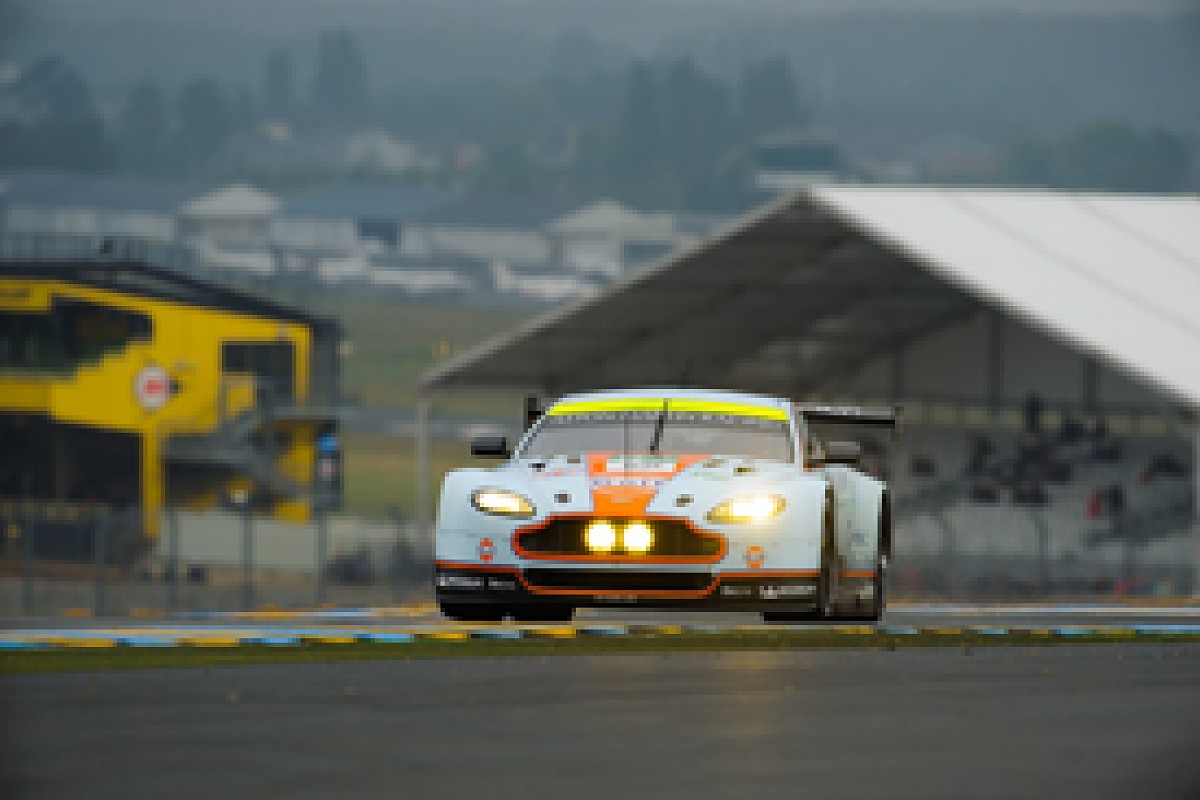 Car: Aston Martin Vantage GTE
#97 Darren Turner (GB)
Stefan Mucke (D)
Peter Dumbreck (GB)
#98 Pedro Lamy (P)
Bill Auberlen (USA)
Paul Dalla Lana (CDN)
#99 Bruno Senna (BR)
Frederic Makowiecki (F)
Rob Bell (GB)
Aston Martin has assembled a giant three-car team of Vantages packed with top-line drivers as it looks to rekindle the glory of its 2007-08 GT1 class victories with the DBR9 in the marque's 100th anniversary year. AMR's revised and updated version of the Vantage took up where the 2012 left off in last year's Shanghai WEC finale, claiming class honours at Silverstone.
On the evidence of the Aston's surprise showing at Le Mans last year, there's no reason why the car won't be challenging for the win this time around.
Test day best time: Dumbreck, 3m58.809s
GTE Am
Larbre Competition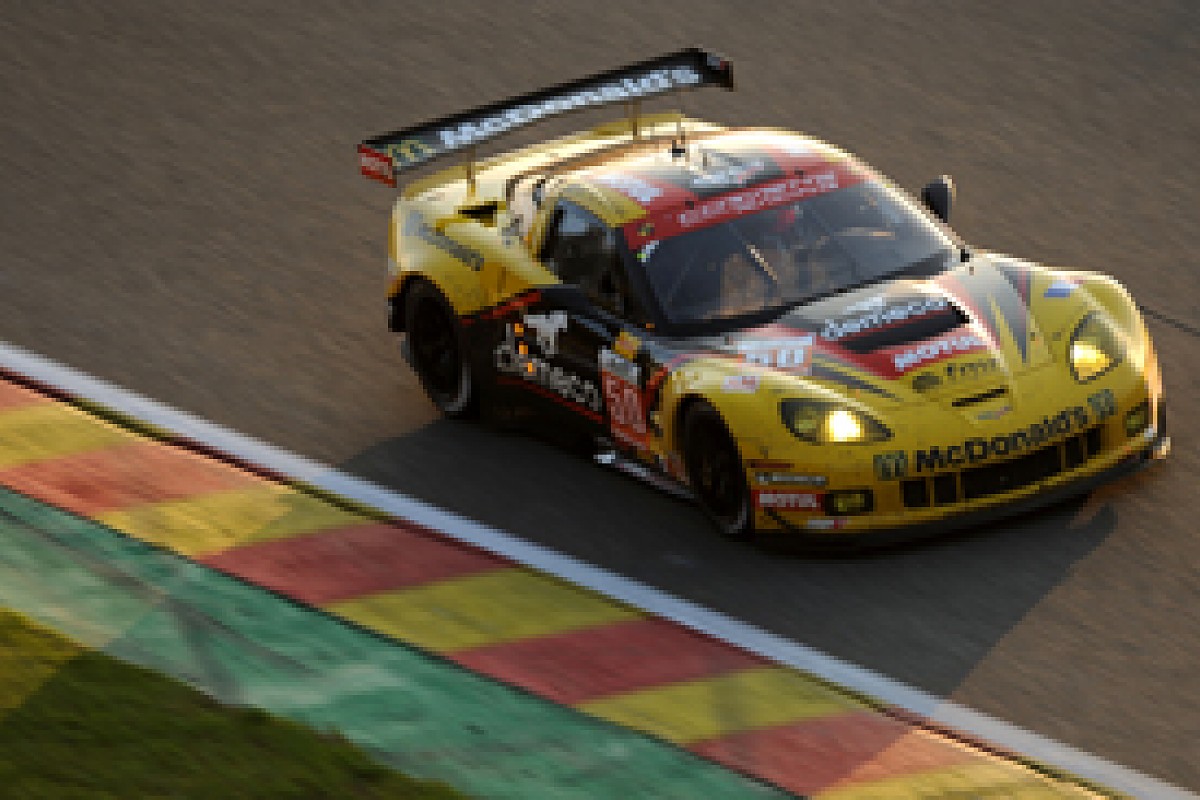 Car: Chevrolet Corvette C6.R
#50 Julien Canal (F)
Patrick Bornhauser (F)
Ricky Taylor (USA)
#70 Philippe Dumas (F)
Manuel Rodrigues (P)
Cooper MacNeil (USA
Last year's winner returns looking for a hat-tick of victories in GTE Am to bring its tally of Le Mans class wins up to six.
The placement of Chevrolet factory driver Taylor, a winner in Grand-Am Daytona Prototypes, alongside Canal and Bornhauser turns a strong line-up into one of the best in class.
Test day best time: Bornhauser, 4m06.783s
AF Corse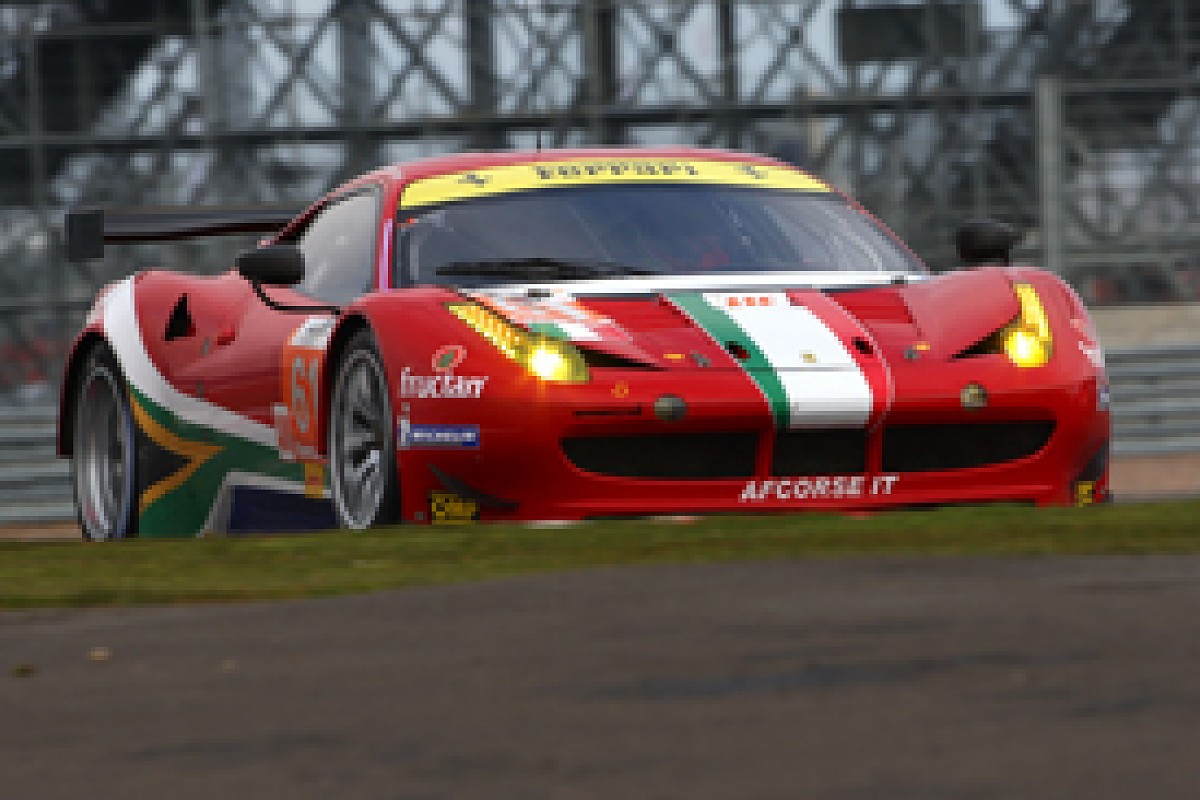 Car: Ferrari 458 Italia
#54 Yannick Mallegol (F)
Jean-Marc Bachelier (F)
Howard Blank (USA)
#55 Darryl O'Young (PRC)
Lorenzo Case (I)
Piergiuseppe Perazzini (I)
#61 Matt Griffin (IRL)
Marco Cioci (I)
Jack Gerber (ZA)
AF fields a trio of GTE Am Ferraris under its own name on a privateer basis and with a mixed bag of drivers.
The #61 car, the WEC entry, will be the fastest of the three on outright pace and right up there among the best Am cars when either Griffin and Cioci is at the wheel.
Test day best time: Cioci, 4m07.747s
Krohn Racing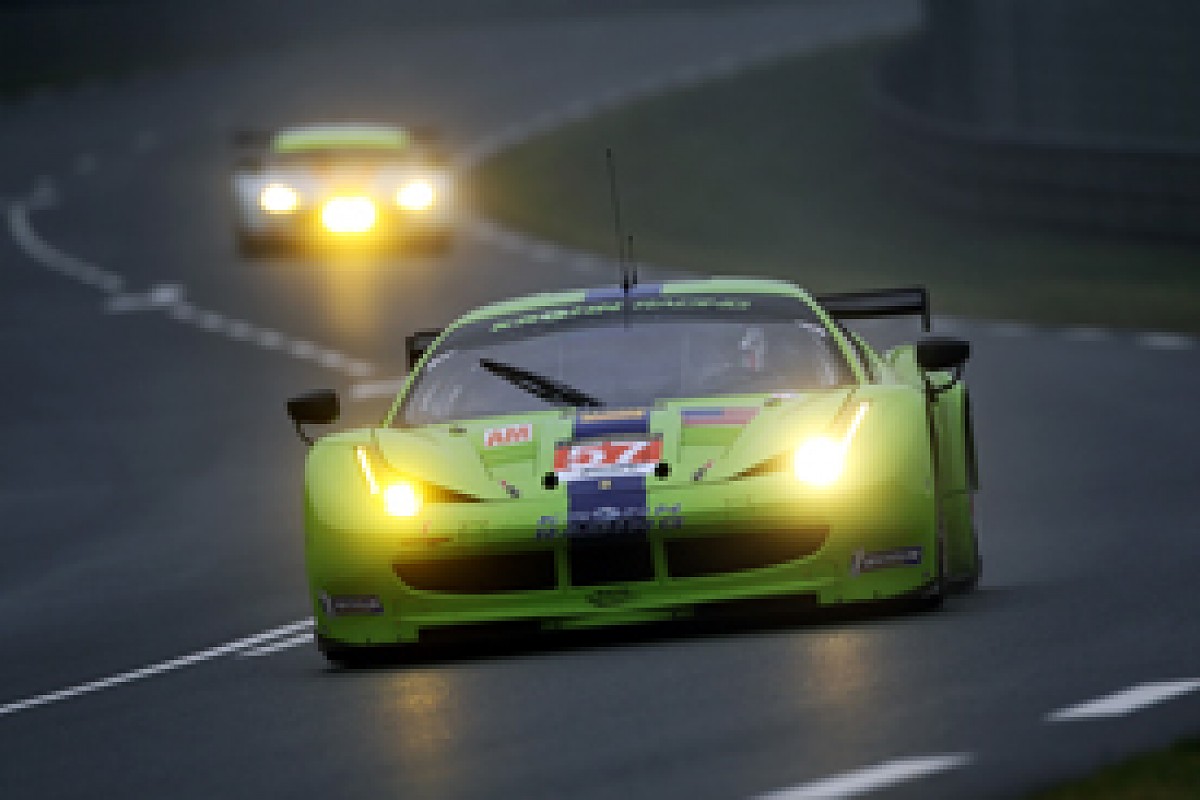 Car: Ferrari 458 Italia
#57 Niclas Jonsson (S)
Maurizio Mediani (I)
Tracy Krohn (USA)
This American team, run by former Williams and McLaren F1 engineer David Brown, notched up its first Le Mans podium in its own right with third place last year.
Mediani has come in to replace Michele Rugolo as Krohn bids for more silverware in an ever more competitive class.
Test day best time: Mediani, 4m34.792s
IMSA Performance Matmut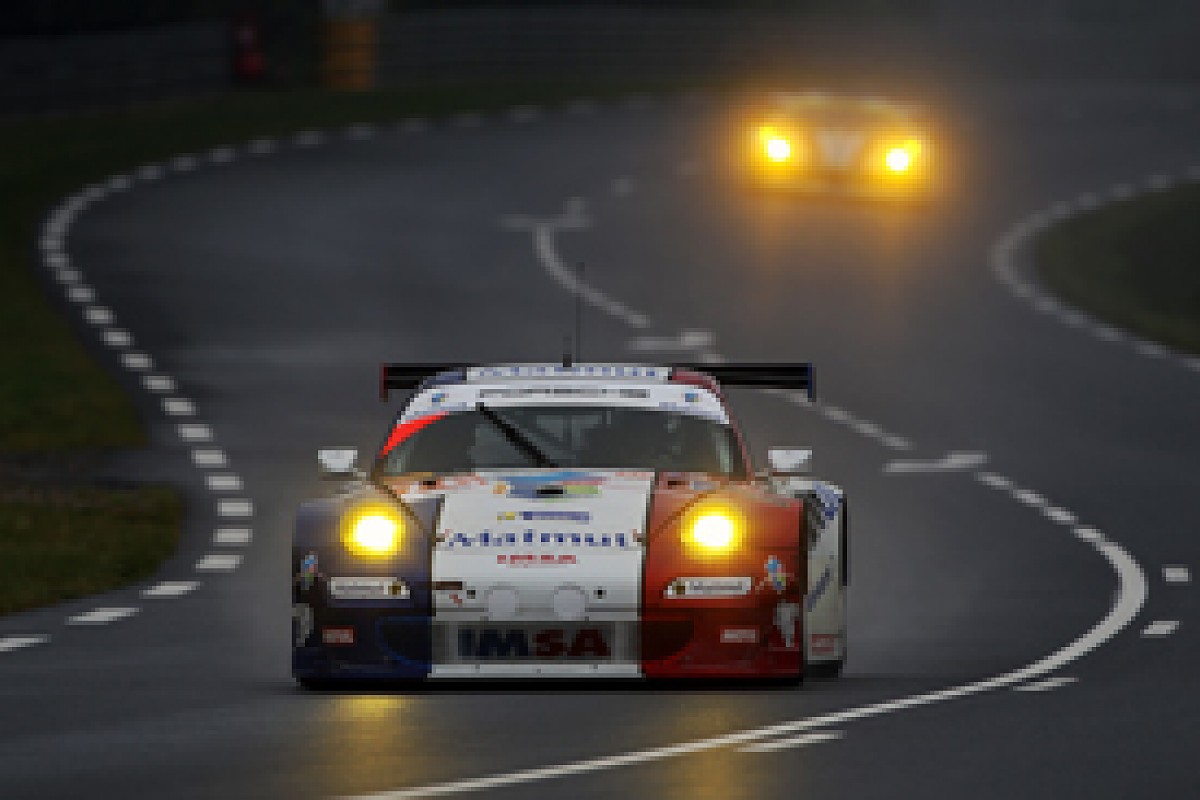 Car: Porsche 911 GT3-RSR
#67 Wolf Henzler (D)
Patrice Milesi (F)
Pascal Gibon (F)
#76 Jean-Karl Vernay (F)
Raymond Narac (F)
Christophe Bourret (F)
The local Imsa team fields two Porsches — one WEC and one ELMS entry — at Le Mans for the first time since 2009.
Team boss Narac has secured the services of factory contractee Henzler and scholarship driver Vernay for its twin campaigns, though neither line-up looks likely to challenge on consistent pace.
Test day best time: Henzler, 4m04.049s
Dempsey Del Piero-Proton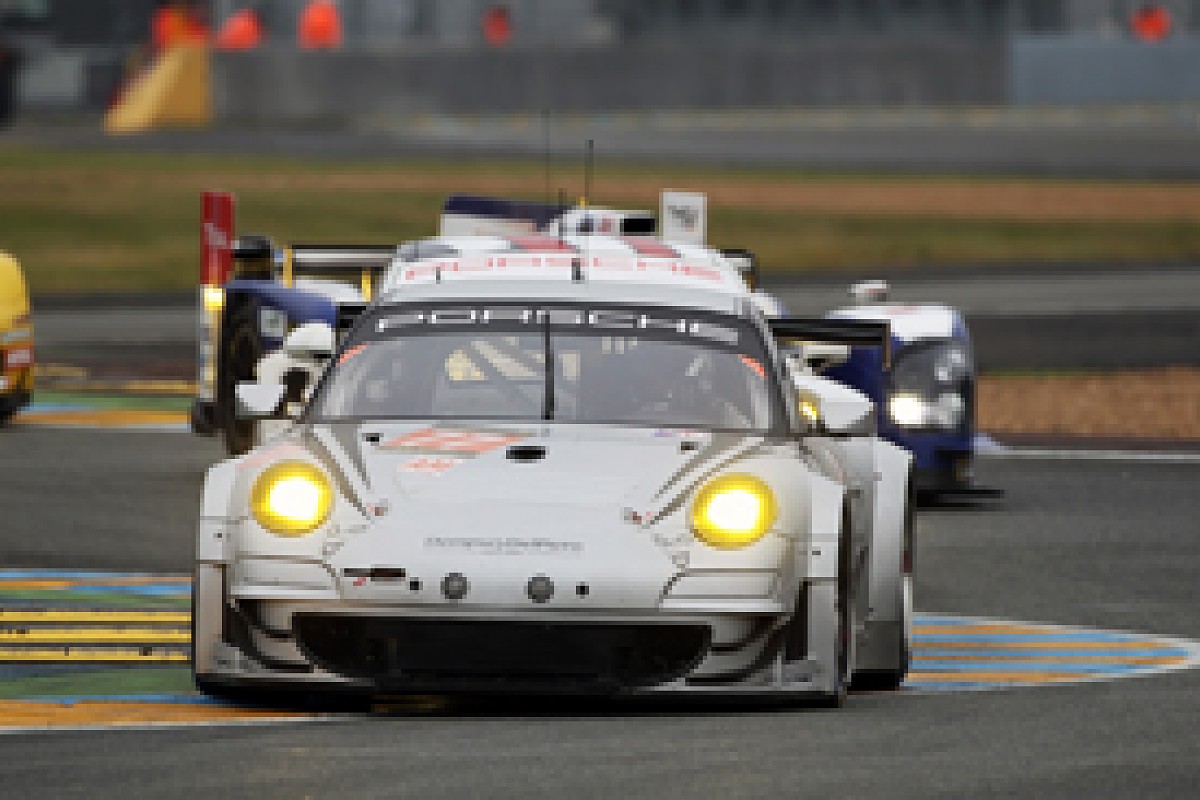 Car: Porsche 911 GT3-RSR
#77 Patrick Long (USA)
Patrick Dempsey (USA)
Joe Foster (USA)
American actor Dempsey has joined the ALMS GTC Porsche ranks for this season, which explains the link-up with Proton Competition for his second Le Mans campaign and first as a team owner.
The late addition of Long as part of the line-up has turned the Dempsey car into an decent bet for a podium.
Test day best time: Long, 4m04.006s
8STAR Motorsports (AF Corse)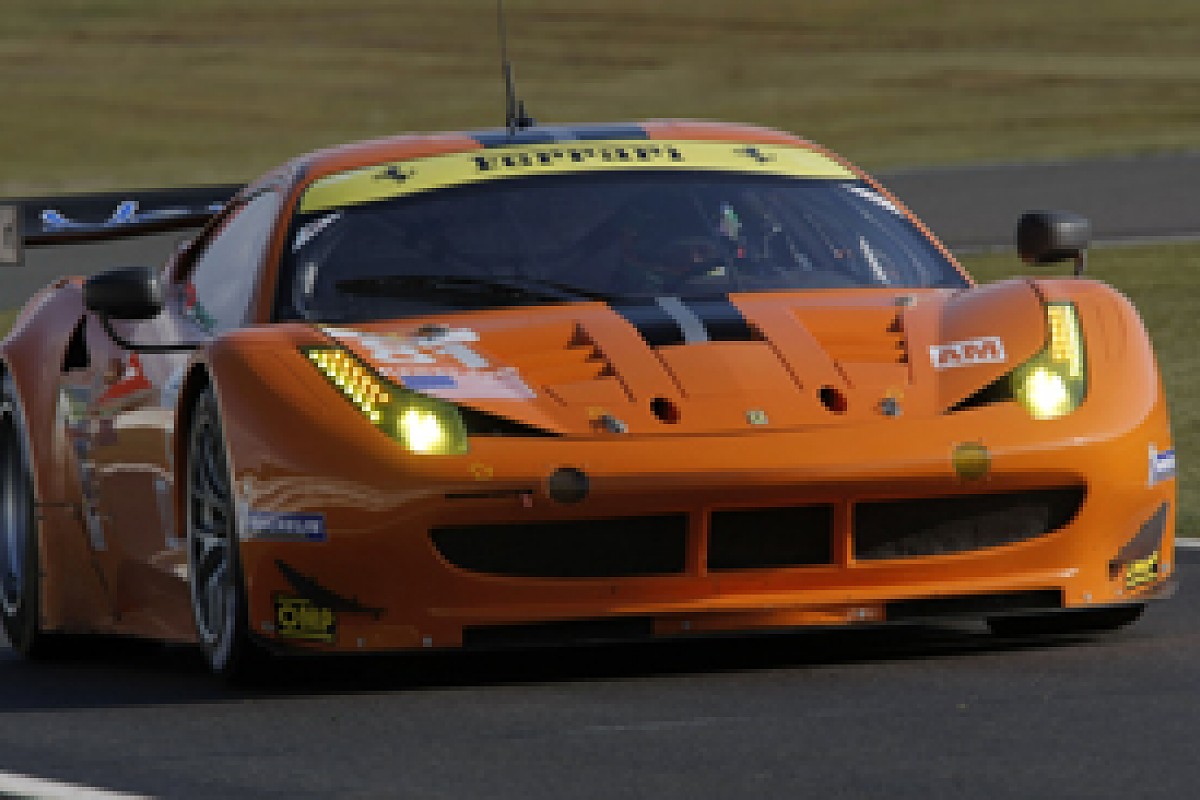 Car: Ferrari 458 Italia
#81 Enzo Potolicchio (VEN)
Rui Aguas (P)
Jason Bright (AUS)
Potolicchio, who won LMP2 with Starworks last year, has joined up with AF Corse to run a Ferrari in GTE Am and has already notched up a class victory in the WEC.
He has brought Aussie V8 hero Bright, who is ticking the Le Mans box, to create one of the best driver line-ups in class.
Test day best time: Bright, 4m08.750s
Prospeed Racing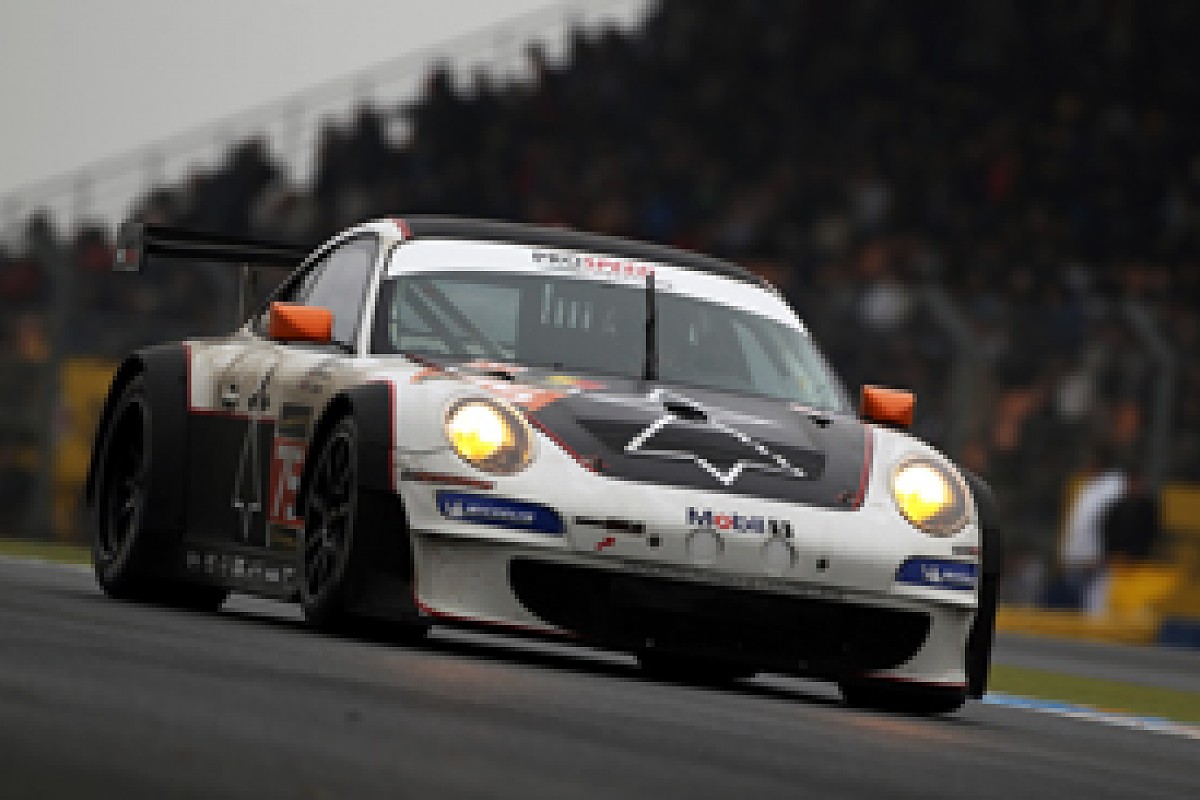 Car: Porsche 911 GT3-RSR
#75 Emmanuel Collard (F)
Francois Perrodo (F)
Sebastien Crubile (F)
ProSpeed has made a late ascent to the full entry list after the withdrawal of the GreenGT experimental racer.
The former FIA GT2 champion team fields Porsche for Collard, back at Le Mans for an 18th time, and two inexperienced rookies, which means this car isn't going to be a contender for class honours.
Test day best time: Collard, 4m06.201s
Proton Competition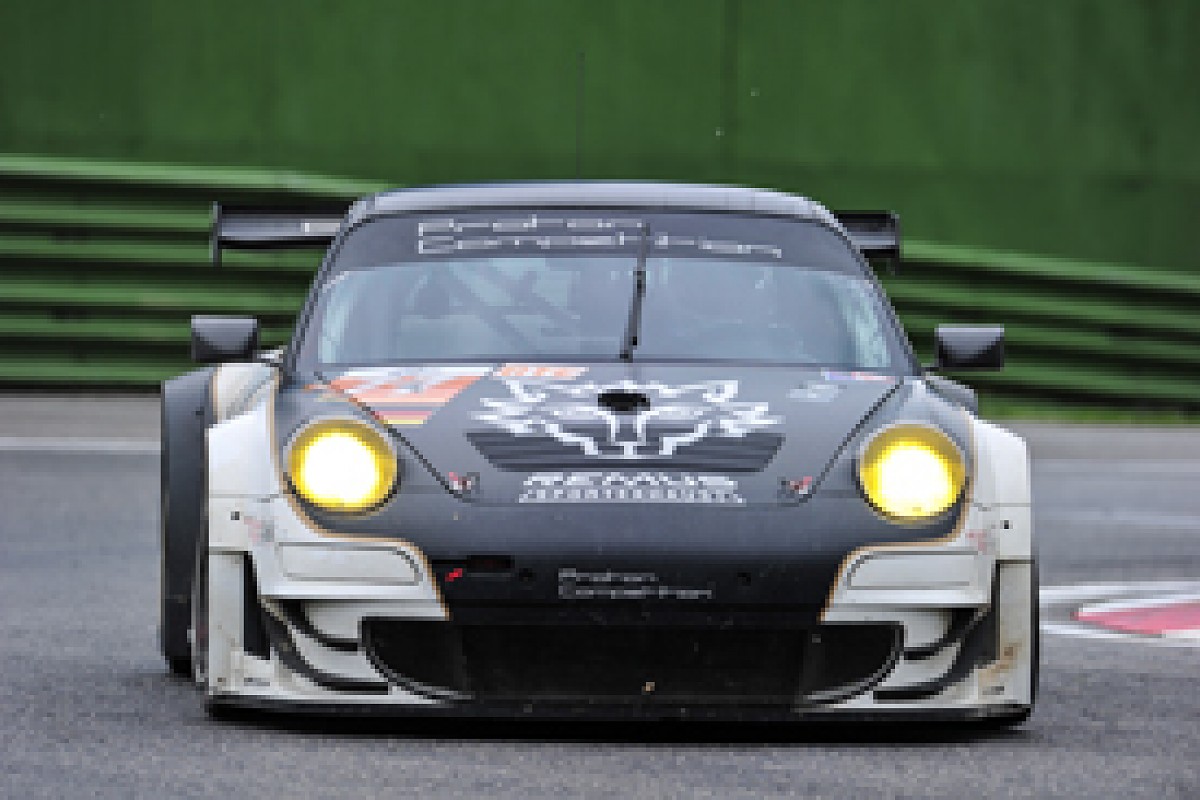 Car: Porsche 911 GT3-RSR
#88 Paolo Ruberti (I)
Gianluca Roda (I)
Christian Ried (D)
This stalwart of GT racing now competes only in the Am ranks following the withdrawal of the factory support that helped it to Le Mans class honours in 2010 as Felbermayr-Proton.
Pro Ruberti and impressive amateur Roda are joined by the steady Ried, the team boss, to create a decent line-up capable of a podium.
Test day best time: 4m05.553s
Aston Martin Racing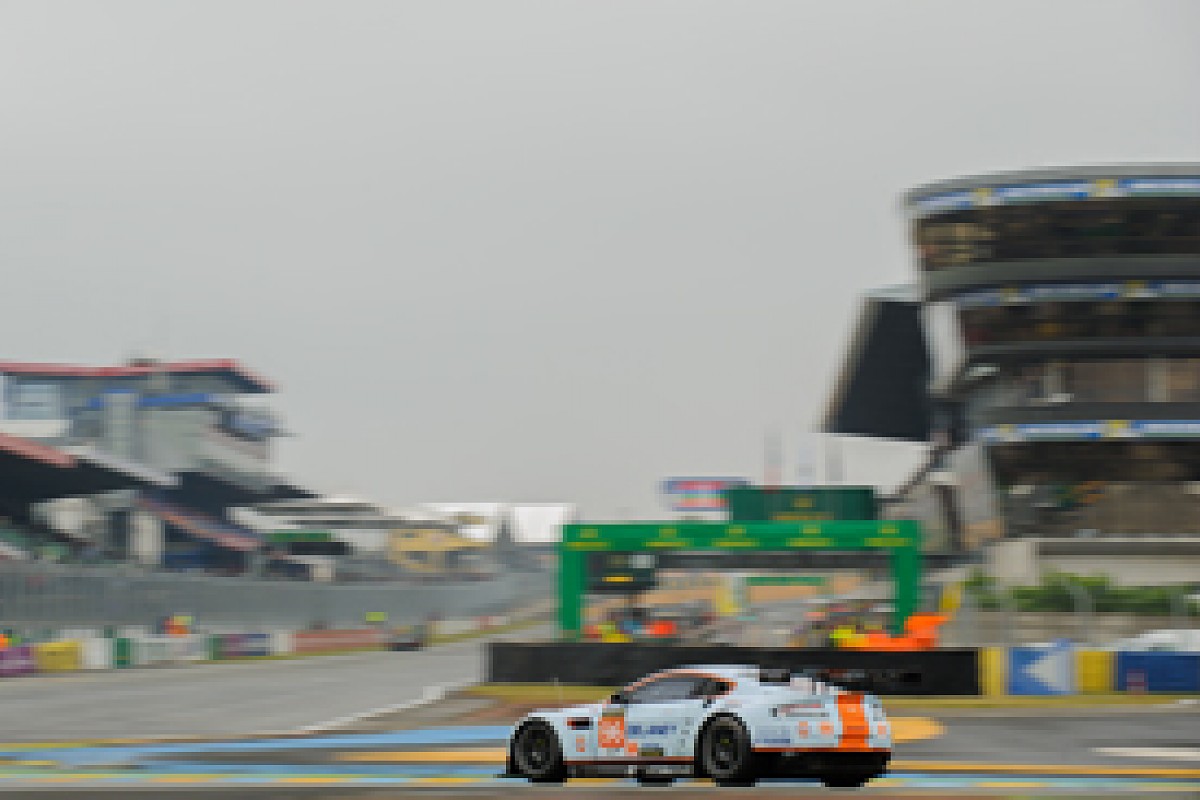 Car: Aston Martin Vantage GTE
#95 Allan Simonsen (DK)
Christoffer Nygaard (DK)
Kristian Poulsen (DK)
#96 Jamie Campbell-Walter (GB)
Stuart Hall (GB)
Roald Goethe (D)
AMR bids for a second GTE class win with a pair of Am category Vantages that have already proved their credentials in the WEC.
The all-Danish driver squad in #95, which won at Silverstone, must stand as the best in this pro-am class, while Campbell-Walter has reminded us of his speed in the sister car.
Test day best time: Campbell-Walter, 4m00.867s