The European Le Mans Series returns to life at Silverstone this weekend and the prognosis looks good.
The series withered and died — or rather was put out of its misery — after two races in 2012, but with the same group that runs the World Endurance Championship taking over the reins and a revised three-hour race format and class structure, a decent grid has been assembled for the first of the five events.
LMP2 — the top class in the ELMS — is down in quantity and quality, but there's a decent entry in GTE, now only a pro-am category. Much-needed bulk is provided by the LMPC one-make prototype and GTC classes.
LMP2
Thiriet by TDS Racing
ORECA-Nissan 03
#1 Jonathan Hirschi (CH)/Pierre Thiriet (F)
The French TDS squad, winner of last year's ELMS, returns for a third season at this level without the talents of Mathias Beche. Experienced GT racer Hirschi, who took his first steps in prototypes last year, fills his place alongside Thiriet, whose speed belies his lack of experience, in a line-up that will do well to repeat the team's 2012 successes.
Greaves Motorsport
Zytek-Nissan Z11SN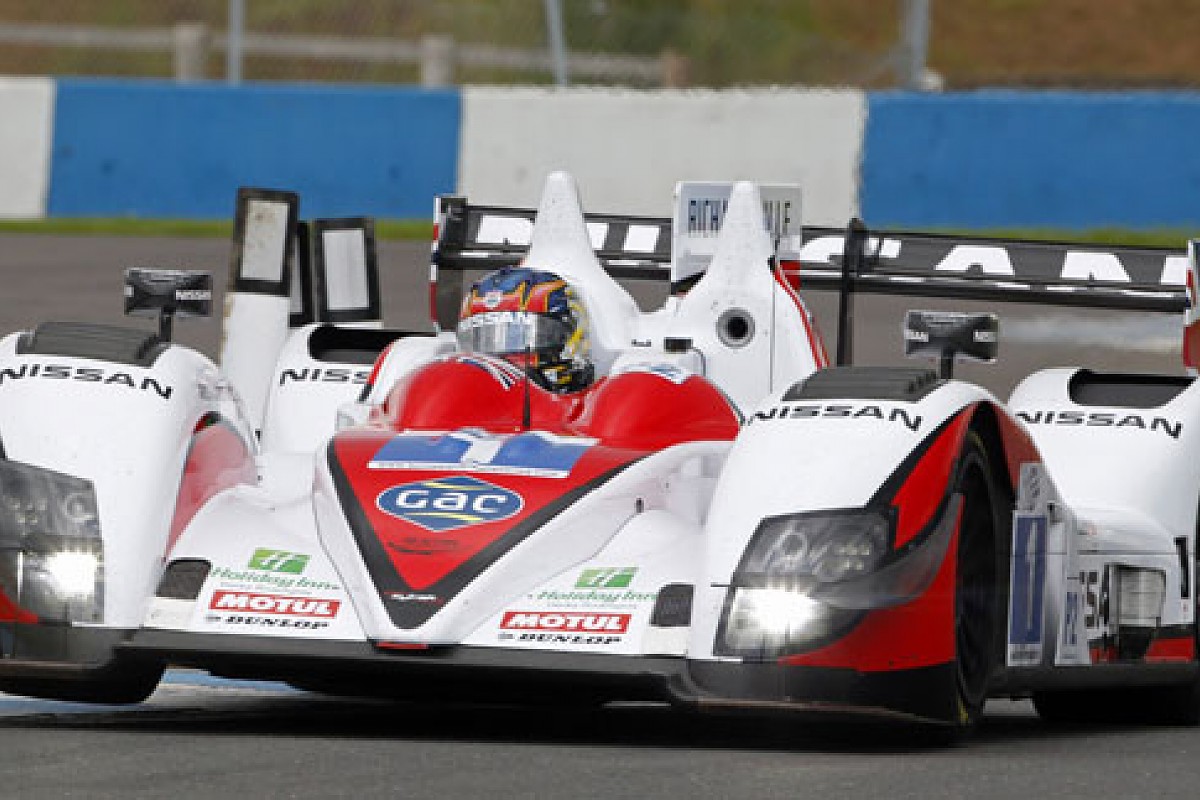 #3 Chris Dyson (USA)/Michael Marsal (USA)
The 2011 LMP2 champion team takes in Silverstone by way of preparation for Sunday's World Endurance Championship event — Dyson and Marsal are doing both races. The British team has no drivers for the remainder of the series and is likely to focus on running its second car in extra WEC events.
Boutsen Ginion Racing
ORECA-Nissan 03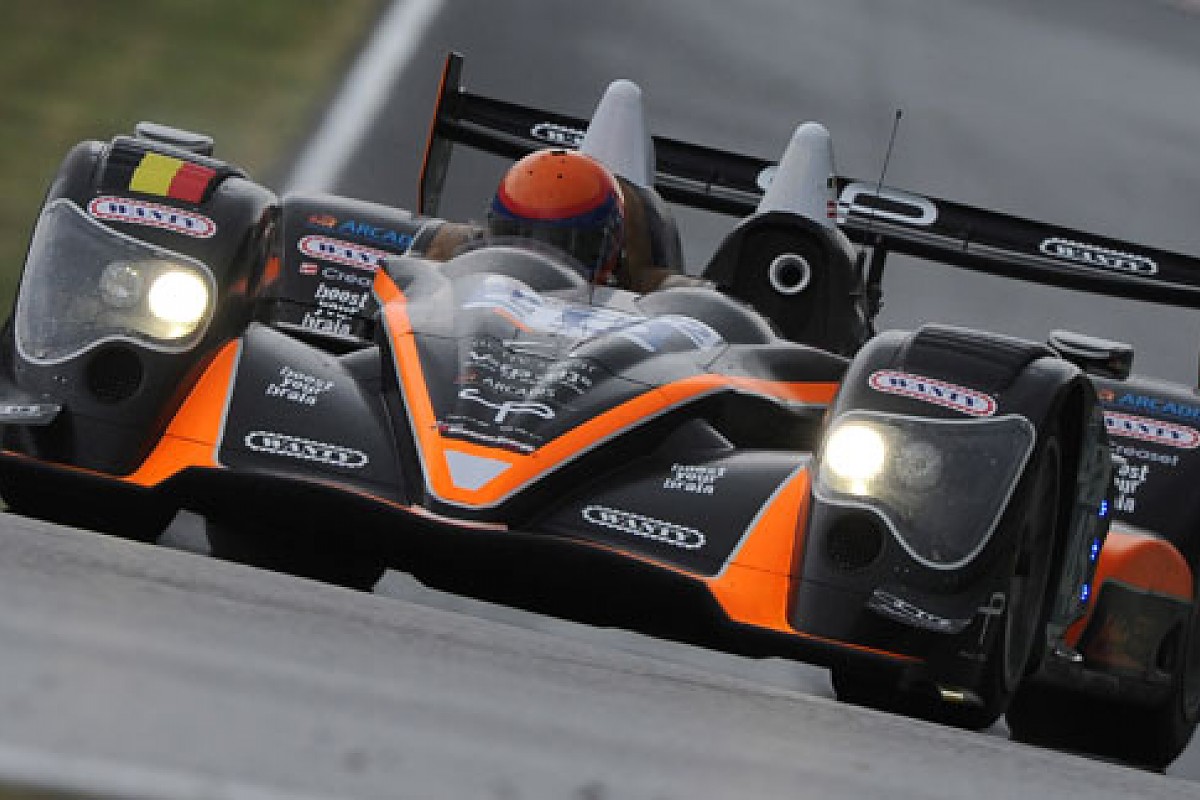 #4 Bastien Briere (F)/Thomas Dagoneau (F)/John Hartshorne (GB)
The team run by Thierry Boutsen's sister and brother in-law mounted a strong campaign in its maiden season in the category two years ago, notching up a couple of podiums. The Belgian squad is unlikely to repeat that form with this line-up led by Briere.
Murphy Prototypes
ORECA-Nissan 03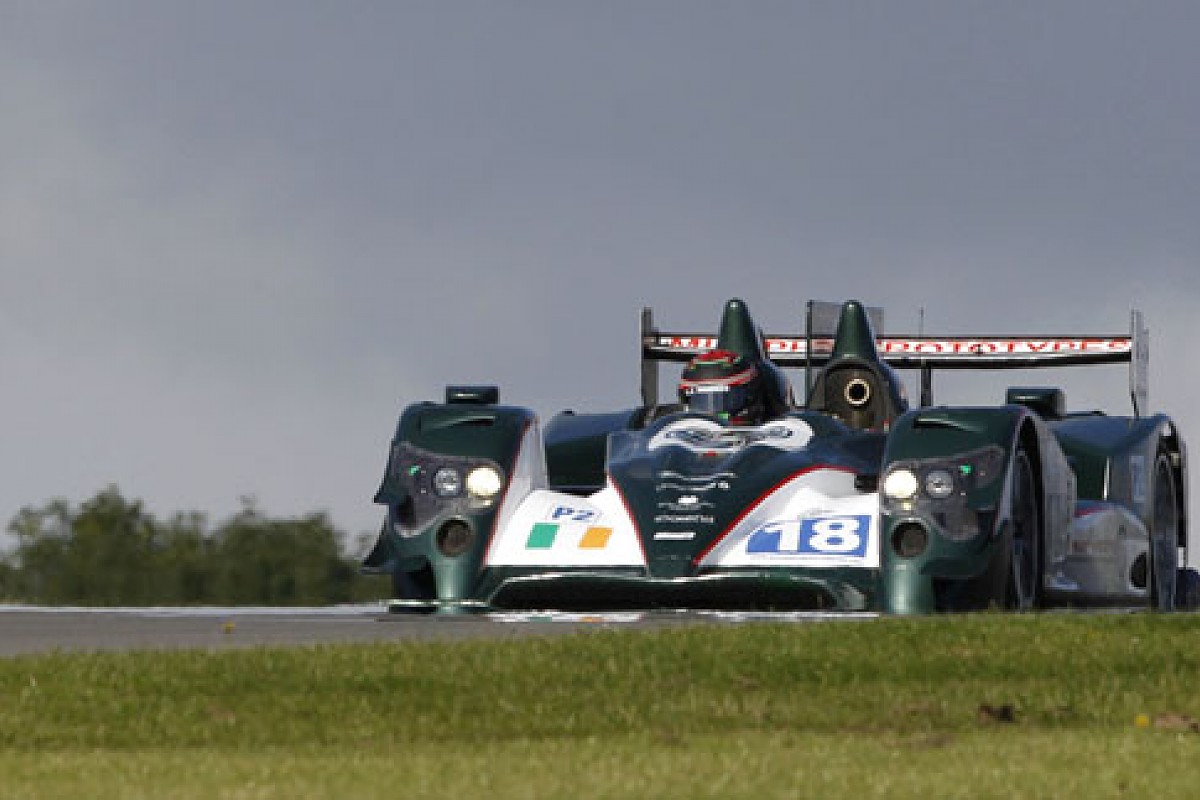 #18 Brendon Hartley (NZ)/Mark Patterson (USA)
Irish entrant Murphy made an impressive entry into the P2 ranks in conjunction with the RLR squad last year and now sets up on its own with experienced sportscar and touring team manager Malcolm Swetnam in charge at the races. The driver line-up remains fluid, but with Hartley and Patterson, who will also be in the car at Le Mans, it has a combination that could challenge at Silverstone.
Race Performance
ORECA-Judd/BMW 03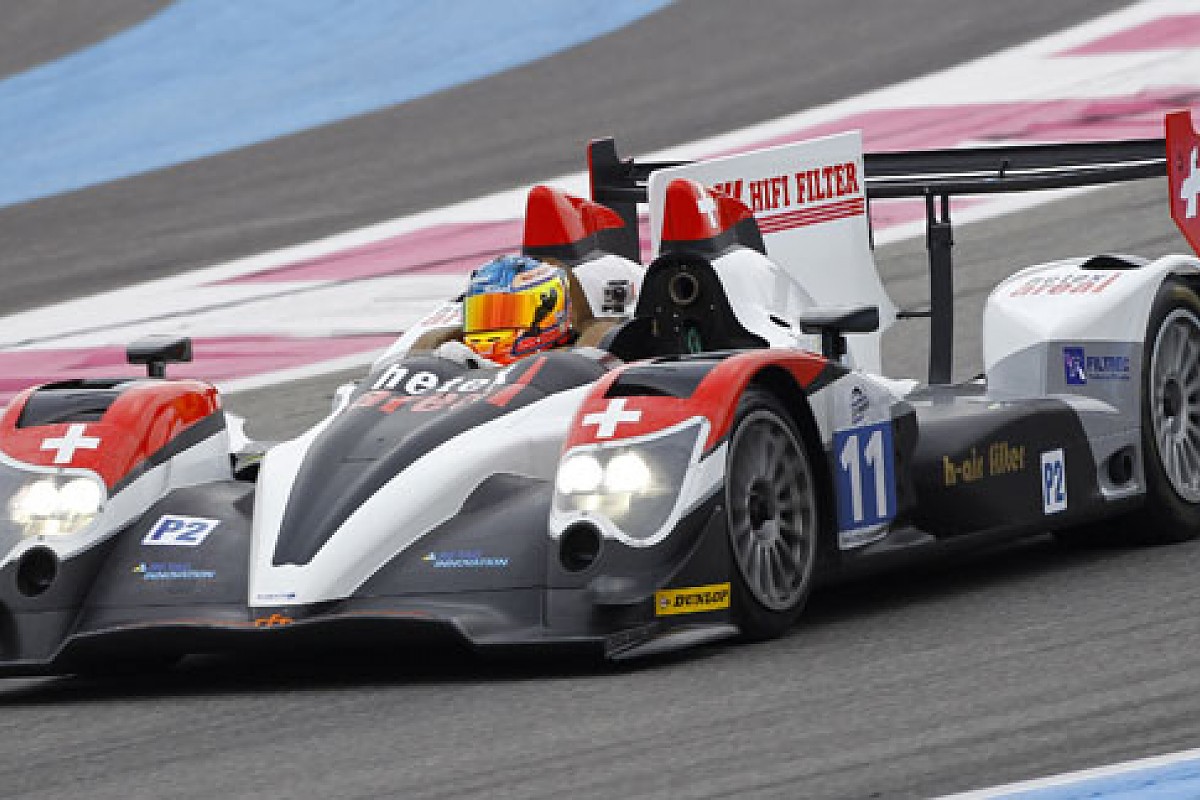 #34 Patric Niederhauser (CH)/Michel Frey (CH)
The Swiss Race Performance squad, a regular in the P2 ranks since 2010, returns with its ORECA-Judd/BWM and GP3 racer winner Niederhauser alongside team boss Frey. The 21-year-old single-seater convert could propel the Swiss team towards the front of the grid for the first time.
Signatech Alpine
ORECA-Nissan 03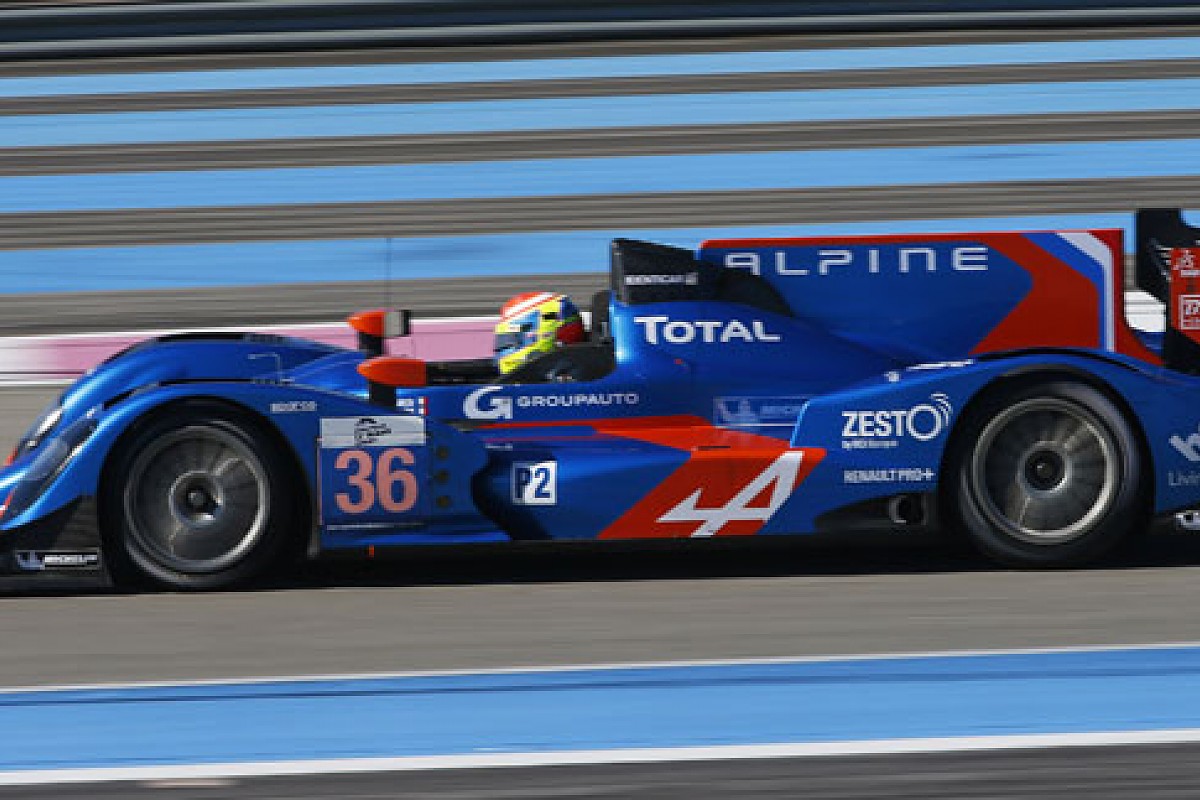 #36 Nelson Panciatici (F)/Pierre Ragues (F)
The Signatech squad, back for its fifth season of sportscars, flies the flag for French sportscar manufacturer Alpine. The combination of former Indy Lights racer Panciatici, who impressed in a Signatech ORECA last year, and Ragues, who has somehow managed to be downgraded from gold to silver status, must add up to the best driver combination in P2.
Jota Sport
Zytek-Nissan Z11SN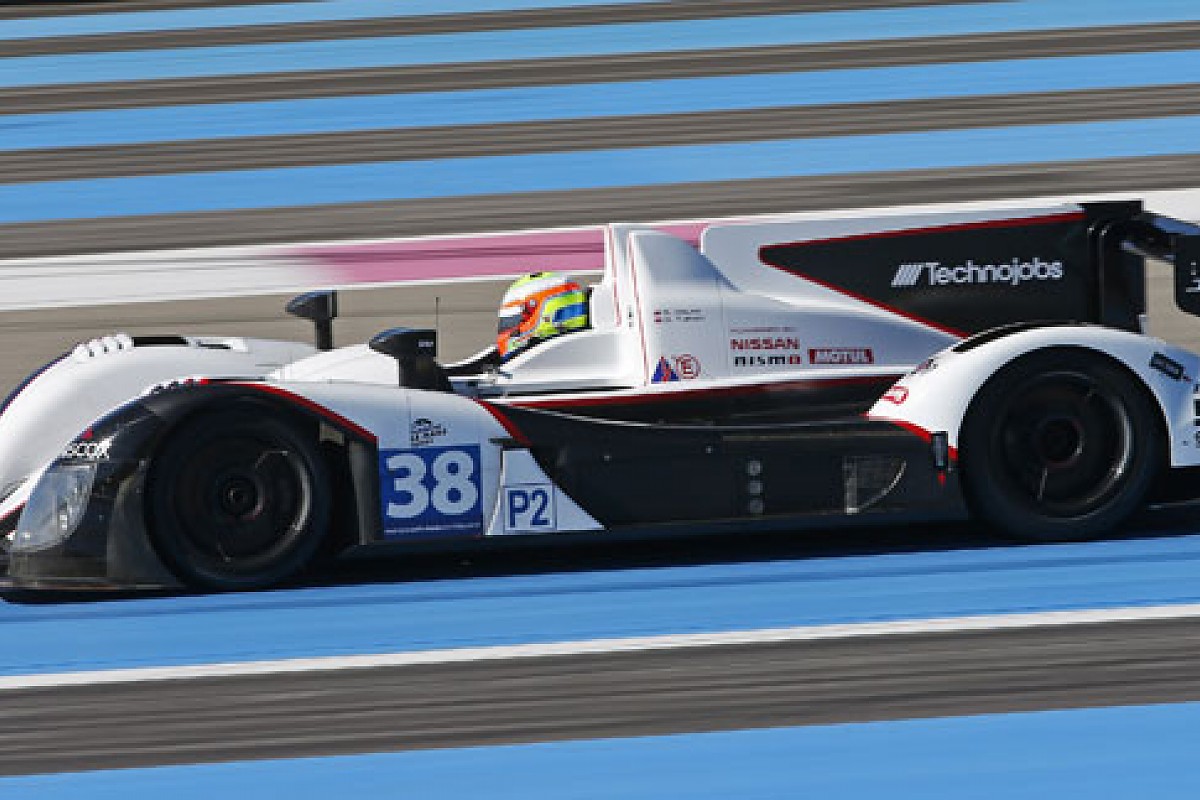 #38 Olivier Turvey (GB)/Simon Dolan (GB)
Jota has stepped up its attempt to win the ELMS by bringing in former McLaren AUTOSPORT BRDC Award winner Turvey alongside amateur Dolan, who impressed at almost every turn on his debut in the category last season. This duo must start up there as favourites alongside Signatech.
DKR Engineering
Lola-Judd/BMW B11/40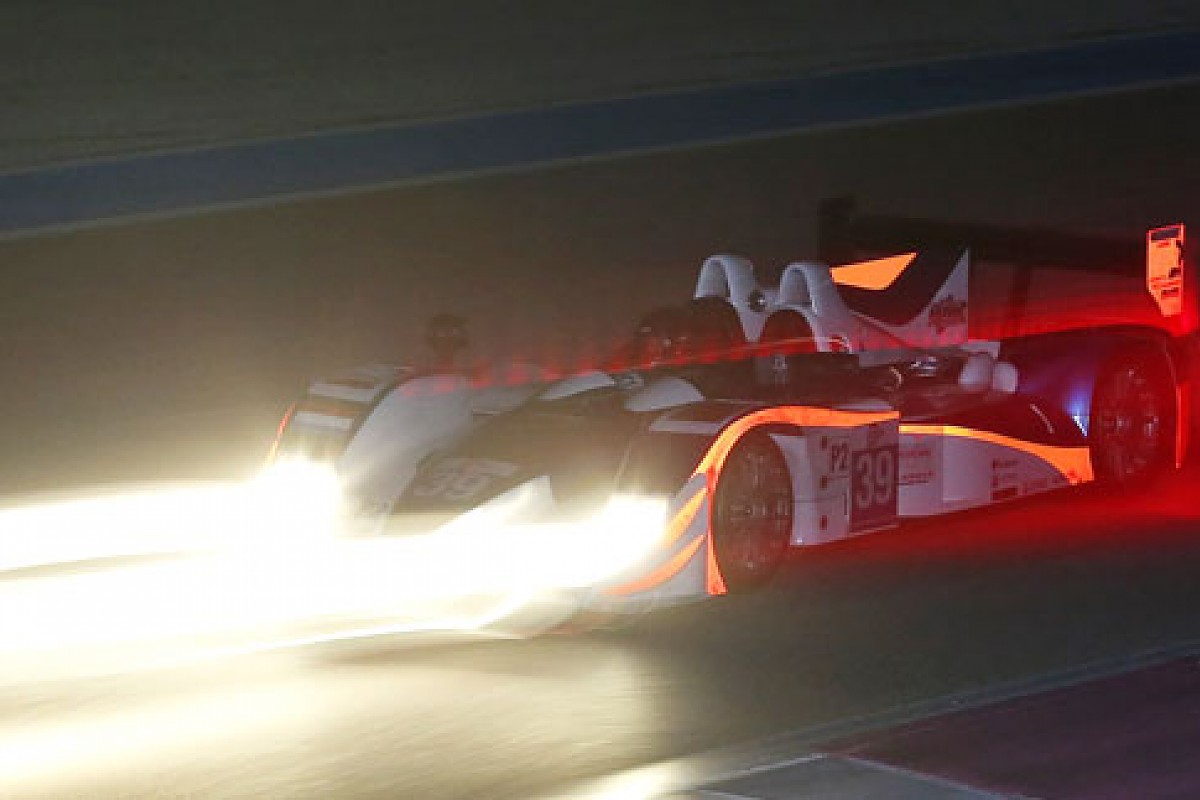 #39 Olivier Porta (F)/Romain Brandela (F)
Chevrolet Corvette specialist DKR, part of the Mad Croc Racing set-up in the 2010 FIA GT1 World Championship, moves up to the prototype ranks with an ex-Pecom/AF open-top Lola of 2011 vintage. Sometime Welter Racing Le Mans driver Porta leads the line-up.
Morand Racing
OAK-Judd/BMW LMP2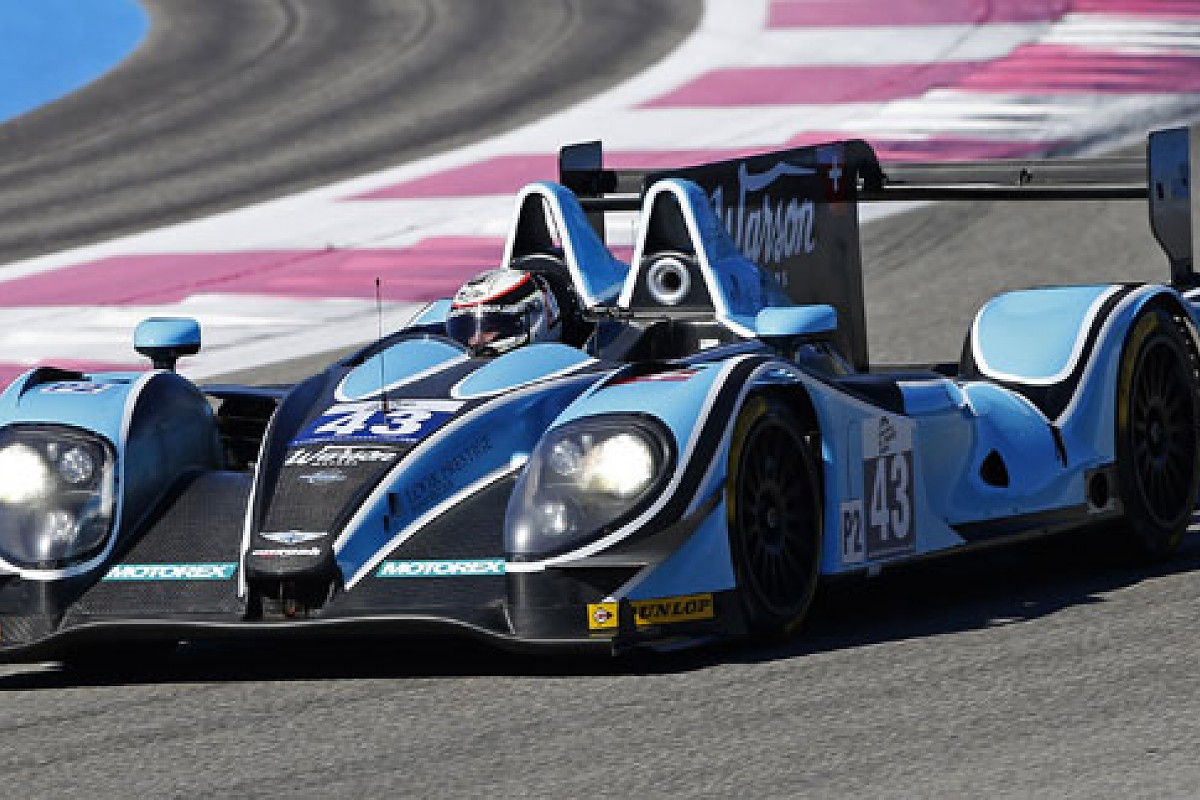 #43 Franck Mailleux (F) Natacha Gachnang (CH)
The Swiss team, which as Hope PoleVision made history by racing a hybrid at Le Mans for the first time in 2011, is back in the prototype arena with a Morgan chassis powered by the Judd/BMW V8. The line-up of sometime Formula 2 driver Gachnang and, at least for Silverstone, Mailleux should be near the sharp end of the P2 pack.
LMPC
Team Endurance Challenge (ORECA)
ORECA-Chevrolet FLM09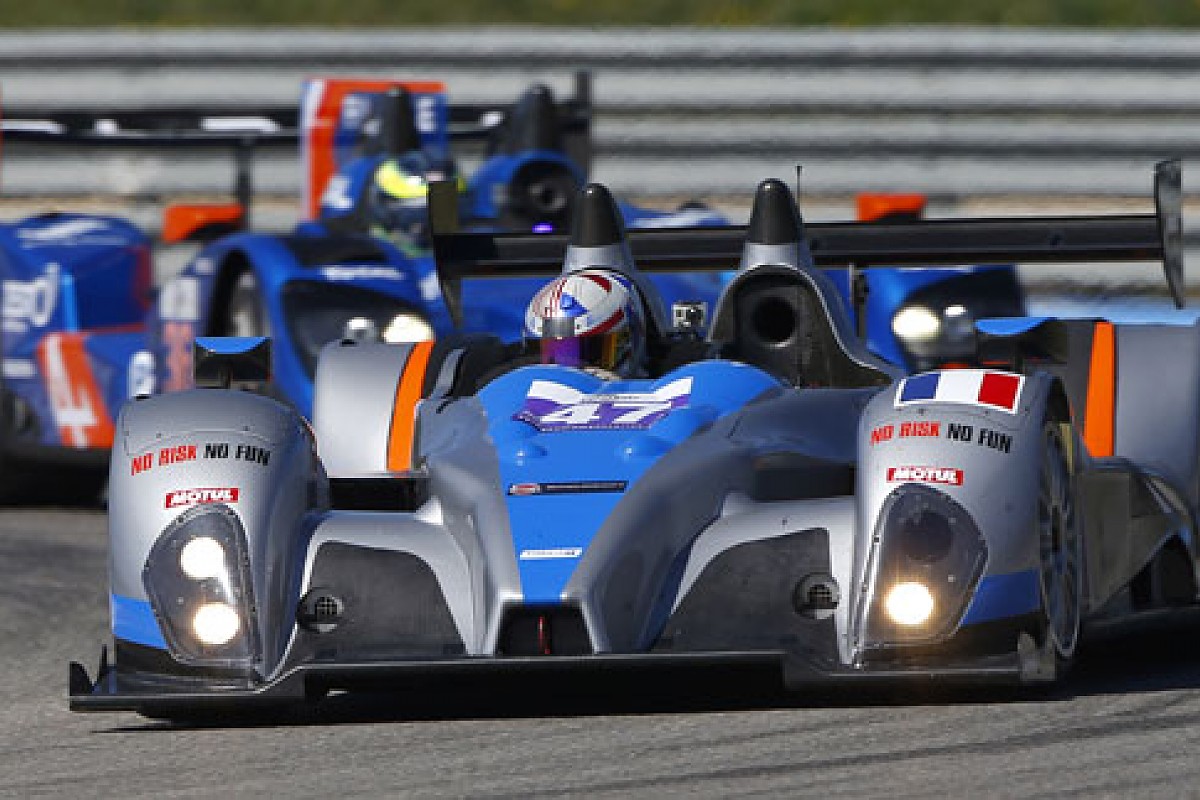 #47 Matthieu Lecuyer (F)/Alex Loan (AD)
#48 Soheil Ayari (F)/Anthony Pons (F)
#49 Gary Hirsch (F)/Paul Loup Chatin (F)
ORECA has had this neat idea to provide a cost-effective entry into the prototype arena and runs three cars with an in-house team. Experienced prototype driver Soheil Ayari, who has a fourth-place finish at the Le Mans 24 Hours to his name, drives one car with GT convert Anthony Pons, while Signatech Alpine test and reserve driver Paul-Loup Chatin gets some prototype experience.
GTE
Ram Racing
Ferrari 458 Italia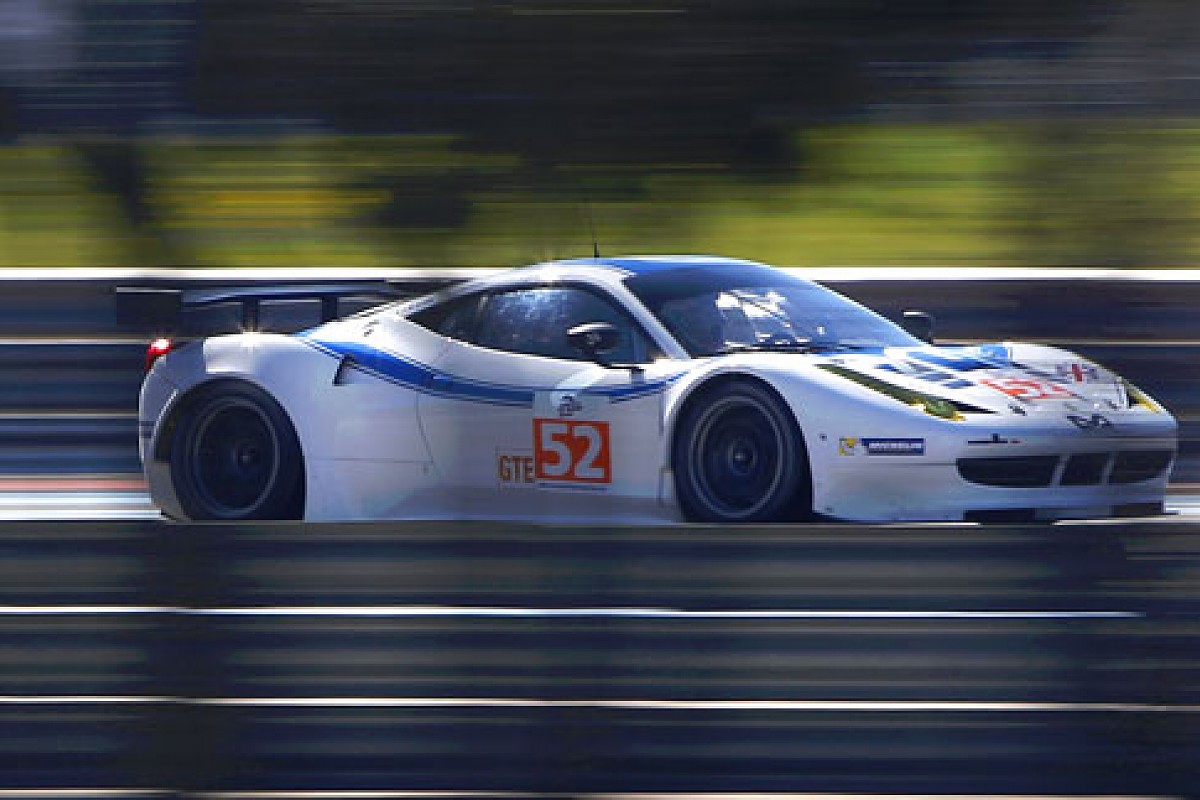 #52 Johnny Mowlem (GB)/Matt Griffin (IRL)
#53 Gunnar Jeannette (USA)/Franck Montecalvo (USA)
An all-new British team, funded from the Middle East and run by ex-Mercedes Formula 1 number one mechanic Dan Shufflebottom, joins the ELMS with a strong package and high aspirations. In Mowlem and Griffin, it easily has the best driver line-up in class.
AF Corse
Ferrari 458 Italia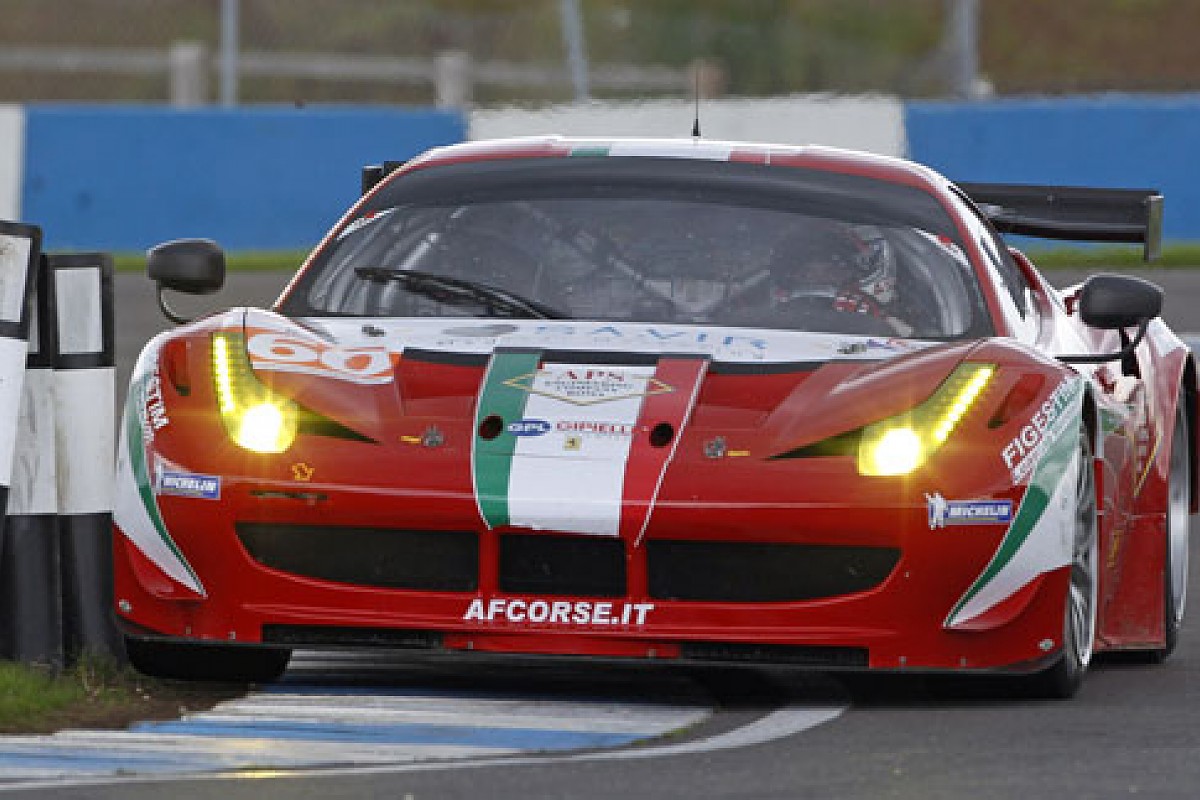 #54 Yannick Mallegol (F)/Jean-Marc Bachelier (F)/Howard Blank (USA)
#55 Marco Cioci (I)/Federico Leo (I)/Piergiuseppe Perazzini (I)
AF brings two more cars — of an amazing total of eight — to the WEC/ELMS weekend. The combination of Cioci, FIA GT3 frontrunner Leo and the experienced Perazzini, who is unfortunately best remembered for his part in Anthony Davidson's aerial accident at Le Mans last year, is the pick of its two entries.
JMW Motorsport
Ferrari 458 Italia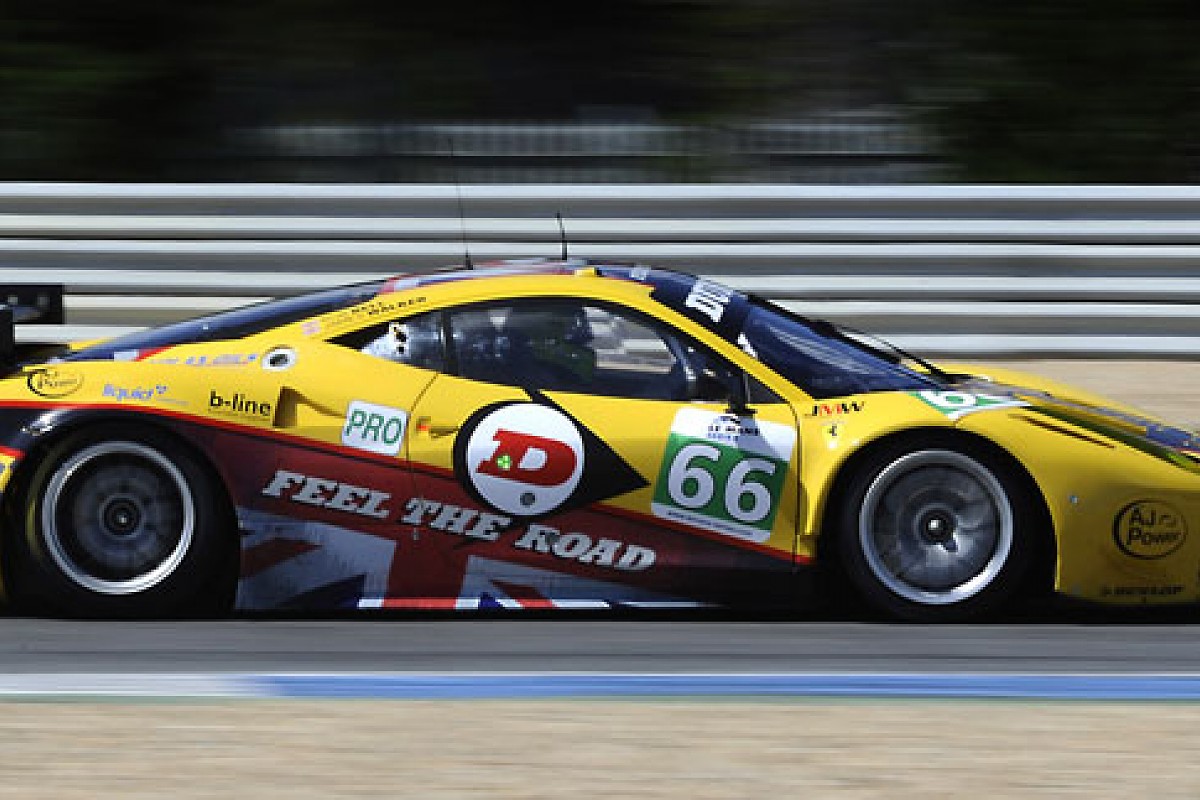 #66 Andrea Bertolini (I)/Joel Camathias (CH)
The British team, winner of the GTE Pro class in last year's ELMS, has secured the services of Ferrari factory driver Bertolini to drive alongside silver-rated Camathias, a former class champion in this series. It's a combination that should be more than capable of getting on the podium.
Imsa Performance Matmut
Porsche 911 GT3-RSR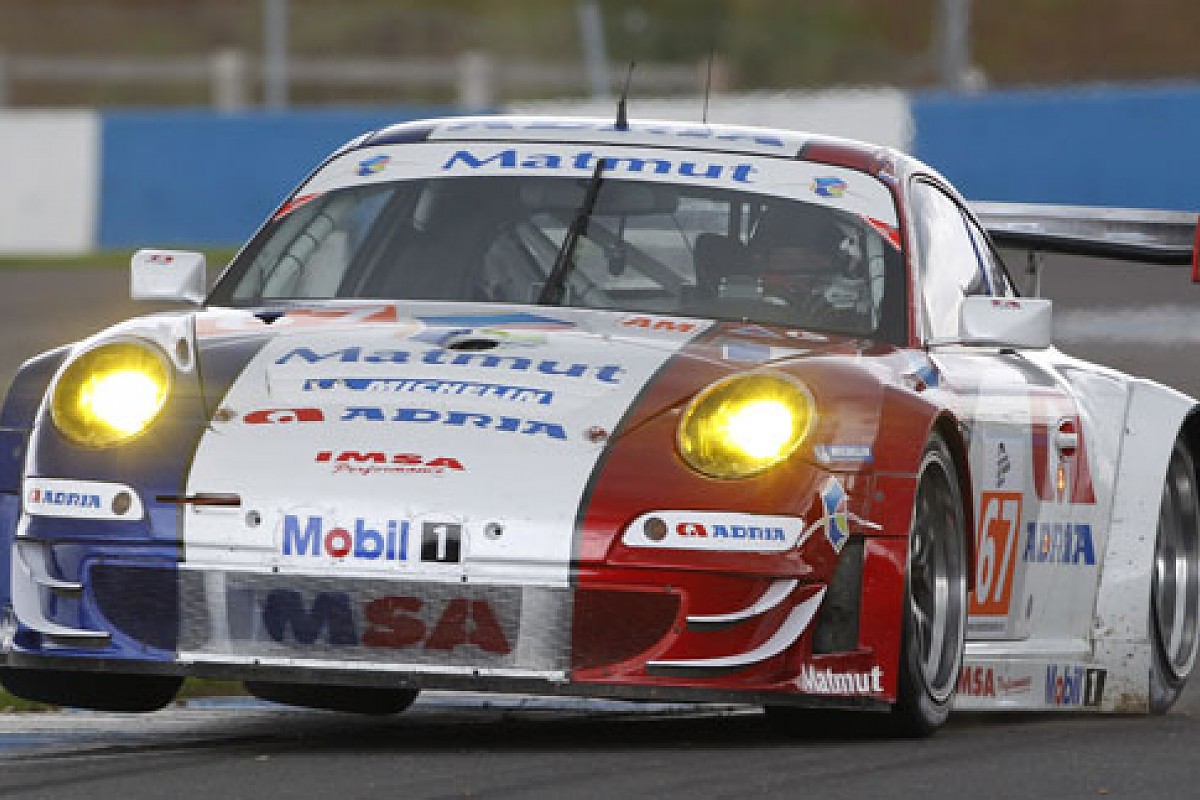 #67 Wolf Henzler (D)/Patrice Milesi (F)
Imsa returns to the ELMS after winning the GTE Am division last year with factory driver Henzler and Frenchman Milesi, who contested the GT Open International series with the French team last year.
ProSpeed Competition
Porsche 911 GT3-RSR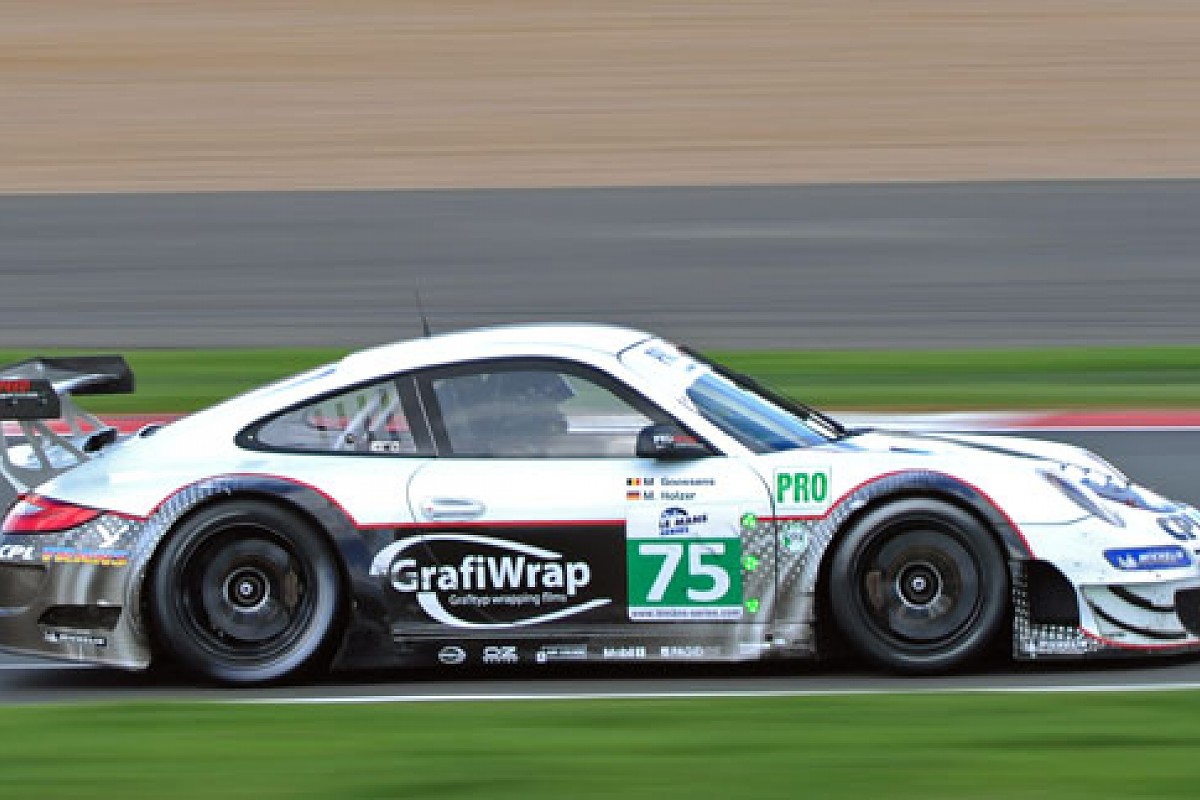 #75 Emmanuel Collard (F)/'Francois Glenmore' (F)
This Belgian squad, winner of the GT2 title in the FIA GT Championship in 2009, returns to the ELMS after dropping out after one race last season. Collard, who drove for ProSpeed in 2008-09, is joined by amateur 'Francois Glenmore'.
Proton Competition
Porsche 911 GT3-RSR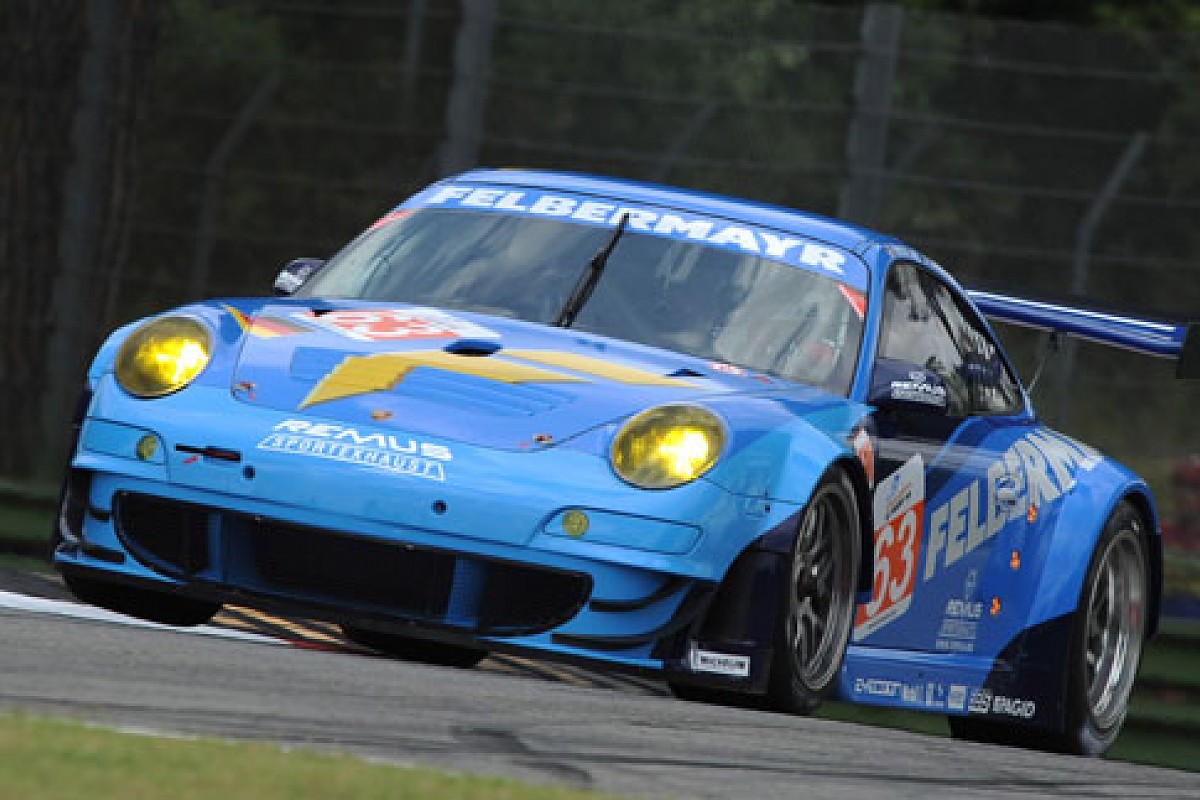 #77 Nick Tandy (GB)/Gianluca Roda (I)/Christian Ried (D)
Proton, previously Felbermayr-Proton, mounts a ELMS campaign alongside its WEC assault and should be in the mix with this line-up. New Porsche factory driver Tandy joins the handy Roda and the dependable Ried.
GTC
A class for GT3 machinery dubbed GTC has bolstered the ELMS grid by five cars courtesy of the carrot of a guaranteed GTE entry for the class-winning team in next year's Le Mans 24 Hours.
There are some decent drivers and interesting names on the entry. Ecurie Ecosse takes a step nearer its Le Mans return after switching its Barwell Motorsport-run BMW Z4 from the Blancpain Endurance Series.
The Megatron name, which appeared on the cam covers of BMW F1 engines in 1987-88, returns to international motorsport in the form of the Momo Megatron DF1 squad, which is running an Audi R8 LMS.