The Toyota versus Audi rivalry that came alive over the second half of last season resumes at Silverstone this weekend with the opening round of the World Endurance Championship.
The Silverstone 6 Hours, to the winners of which goes the famous Tourist Trophy, won't give us all the answers for the season ahead, but it will provide us with some. Audi needs to prove that it has taken a significant step forward to be able to challenge its Japanese rival over the six-hour races that make up the bulk of the series.
The WEC is about much more than just the LMP1 battle: LMP2 is stronger and than last year and the fight will be even more intense; and three factory teams go head to head in the GTE Pro division.
LMP1
Audi Sport Team Joest
Audi R18 e-tron quattro
#1 Andre Lotterer (D)/Benoit Treluyer (F)/Marcel Fassler (CH)
#2 Tom Kristensen (DK)/Allan McNish (GB)/Loic Duval (F)
Audi returns for the new season with an update of its Le Mans-winning e-tron quattro hybrid in its attempt to close what was a clear gap to Toyota, at least in the six-hour races. The work is described as "detail", but an increase in downforce courtesy of Toyota-style rear wheelarch extensions and a hybrid system that offers a fuller punch should address two of the areas in which the R18 turbodiesel lagged behind its rival last year.
Toyota Racing
Toyota TS030 HYBRID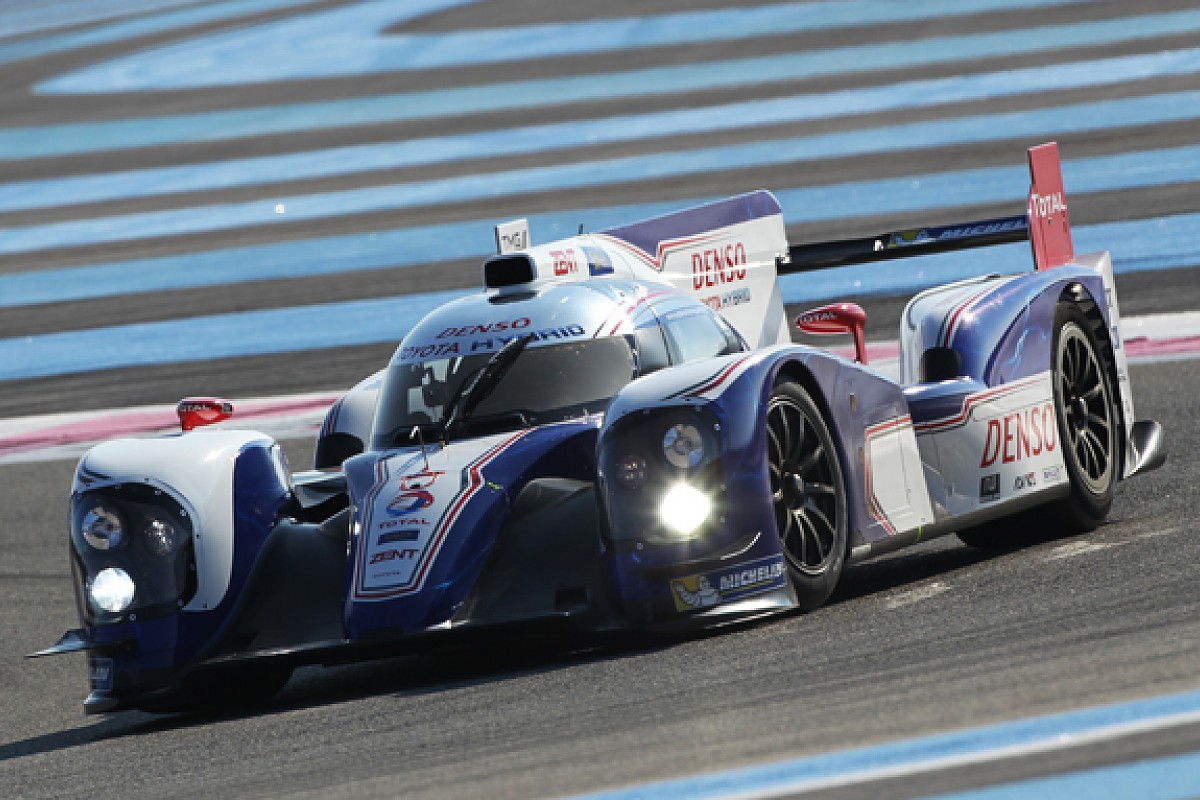 #7 Alex Wurz (A)/Nicolas Lapierre (F)/Kazuki Nakajima (J)
#8 Anthony Davidson (GB)/Stephane Sarrazin (F)/Sebastien Buemi (CH))
Toyota had the upper hand over the final four races of last year's WEC and, with tweaks to the Balance of Performance in favour of petrol engines and a significant update to the TS030, there's every reason to believe that it can retain the upper hand. The reality won't become clear until round two at Spa, because the Toyota squad is running the 2012 car at this weekend's series opener. Najakima is not racing at Silverstone courtesy of his Super Formula (nee Formula Nippon) commitments.
Rebellion Racing
Lola-Toyota B12/60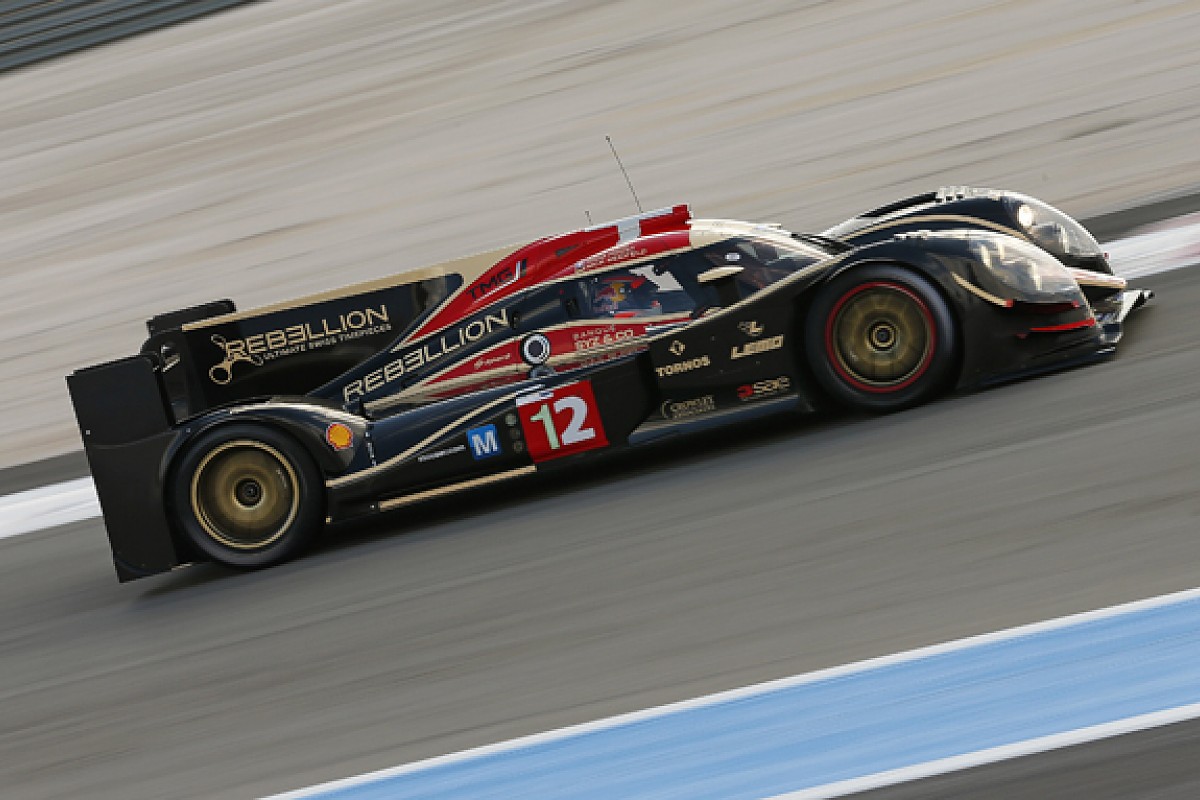 #12 Neel Jani (CH)/Nick Heidfeld (D/Nicolas Prost (F)
#13 Andrea Belicchi (I)/Mathias Beche (CH)/Congfu Cheng (PRC)
The class act among the P1 privateers last year returns in 2013 with a further revision of its ageing Lola as it strives to stay ahead. Evidence from the official pre-season test suggests the revised aero, including the increasingly de rigueur wheelarch extensions, has maintained its advantage for now. The team fields two cars up to and including Le Mans, after which it will focus on one car shared by Belicchi, Beche and Prost.
Strakka Racing
HPD ARX-03c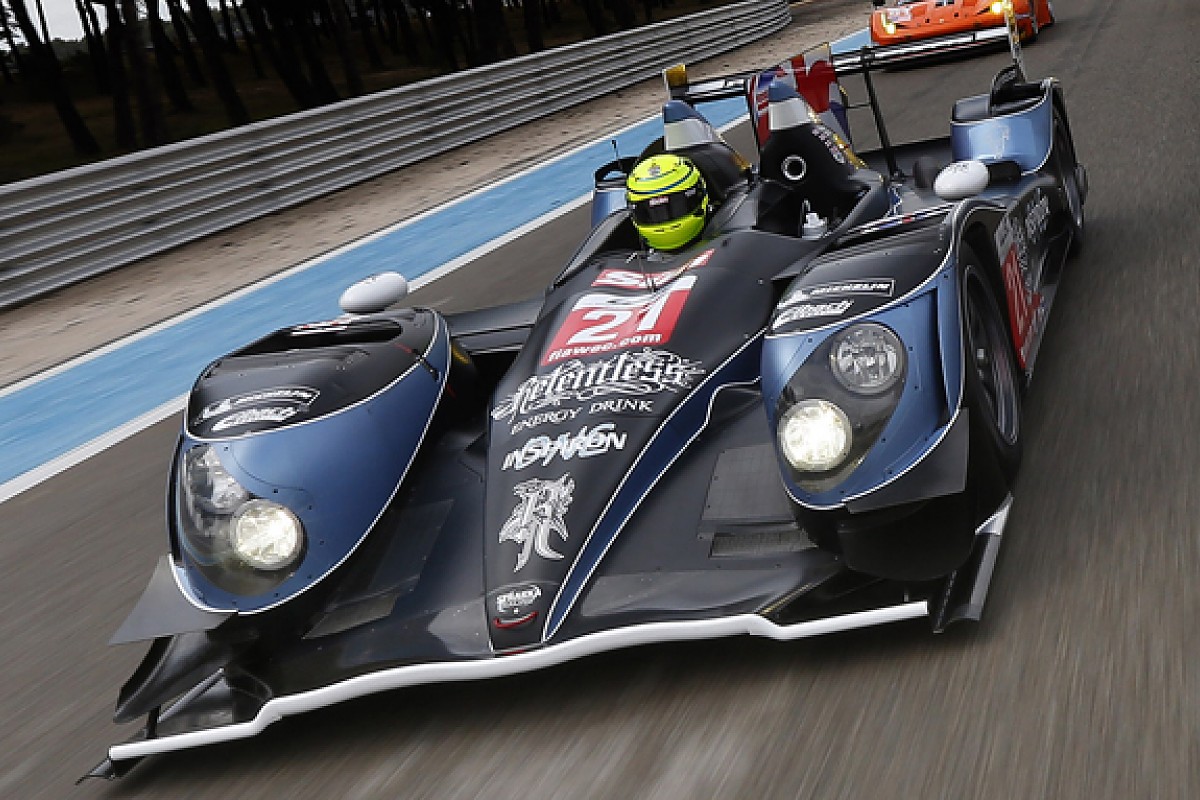 #21 Danny Watts (GB)/Jonny Kane (GB)/Nick Leventis (GB)
Strakka flies the HPD flag alone in the WEC this year after JRM Racing's withdrawal. A revised car, running the wide front wheels and tyres used by everyone else, should edge Strakka closer or perhaps eventually beyond Rebellion on outright pace. Uniquely in the top class, Strakka has an amateur driver in Leventis, which means the team is going to struggle to stay with Rebellion, even when Jani and Heidfeld disappear to the American Le Mans Series.
LMP2
OAK Racing
Morgan-Nissan LMP2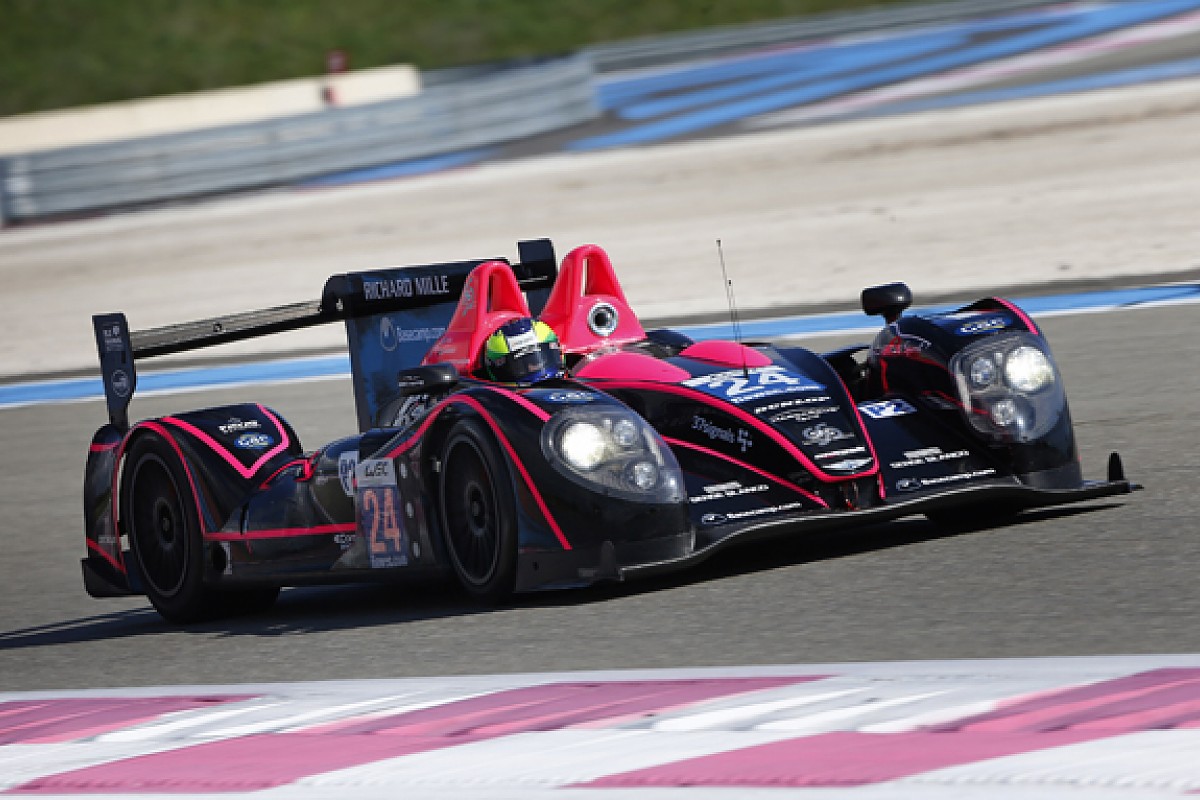 #24 Olivier Pla (F)/Alex Brundle (GB)/David Heinemeier Hansson (DK)
#35 Bertrand Baguette (B)/Ricardo Gonzalez (MEX)/Martin Plowman (GB)
#45 Jacques Nicolet (F)/Jean-Marc Merlin (F)
OAK is focusing is race campaign entirely on the baby prototype division this season with its Morgan-badged P2 contender. It has assembled two impressive crews, with two of the best silver-rated drivers around in Heinemeier Hansson and Gonzalez (each car must have at least one 'silver'), which should both be right at the sharp end.
G-Drive Racing/Delta-ADR
ORECA-Nissan 03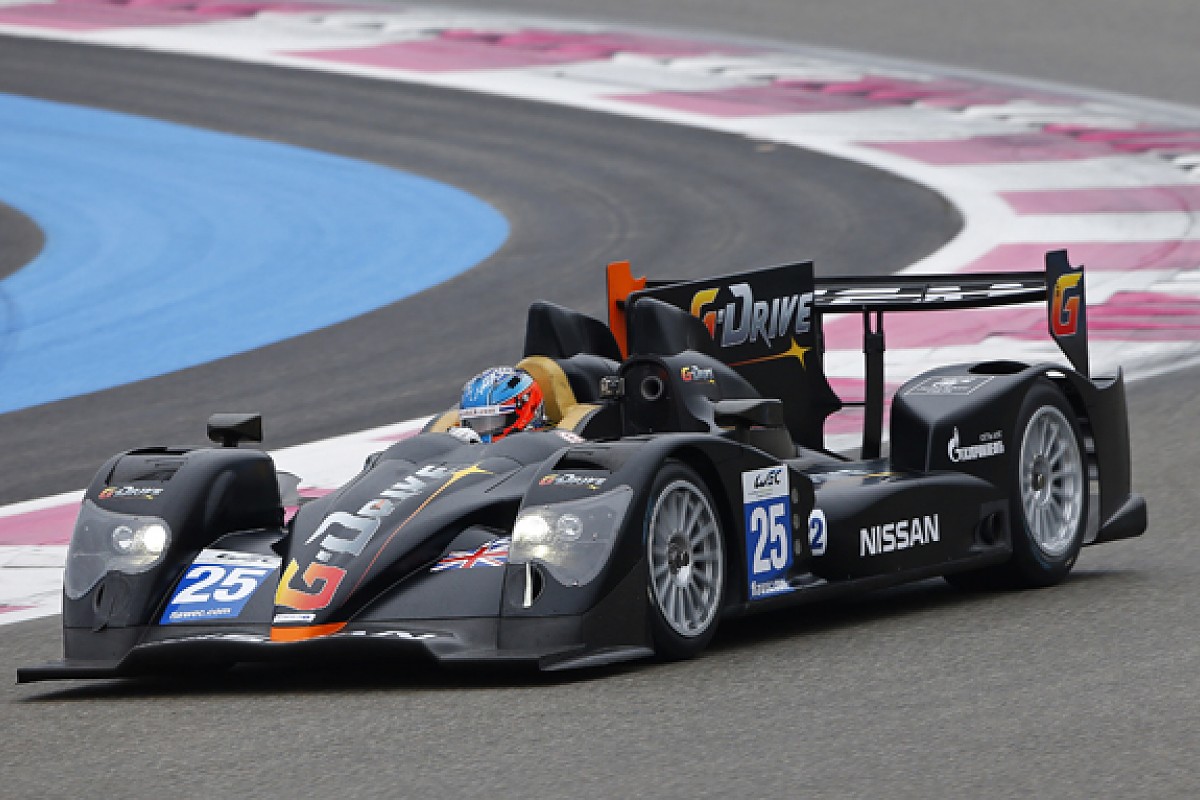 #25 Tor Graves (GB)/Antonio Pizzonia (BR)/James Walker (GB)
#26 Roman Rusinov (RUS)/John Martin (AUS)/Mike Conway (GB)
Delta-ADR, last year's P2 points runner-up, has teamed up with Russian entrant G-Drive to mount a two-car assault and put together a line-up of drivers that should be a match for OAK. Pizzonia and Walker are on one-race deals for Silverstone only.
Gulf Racing Middle East
Lola-Nissan B12/60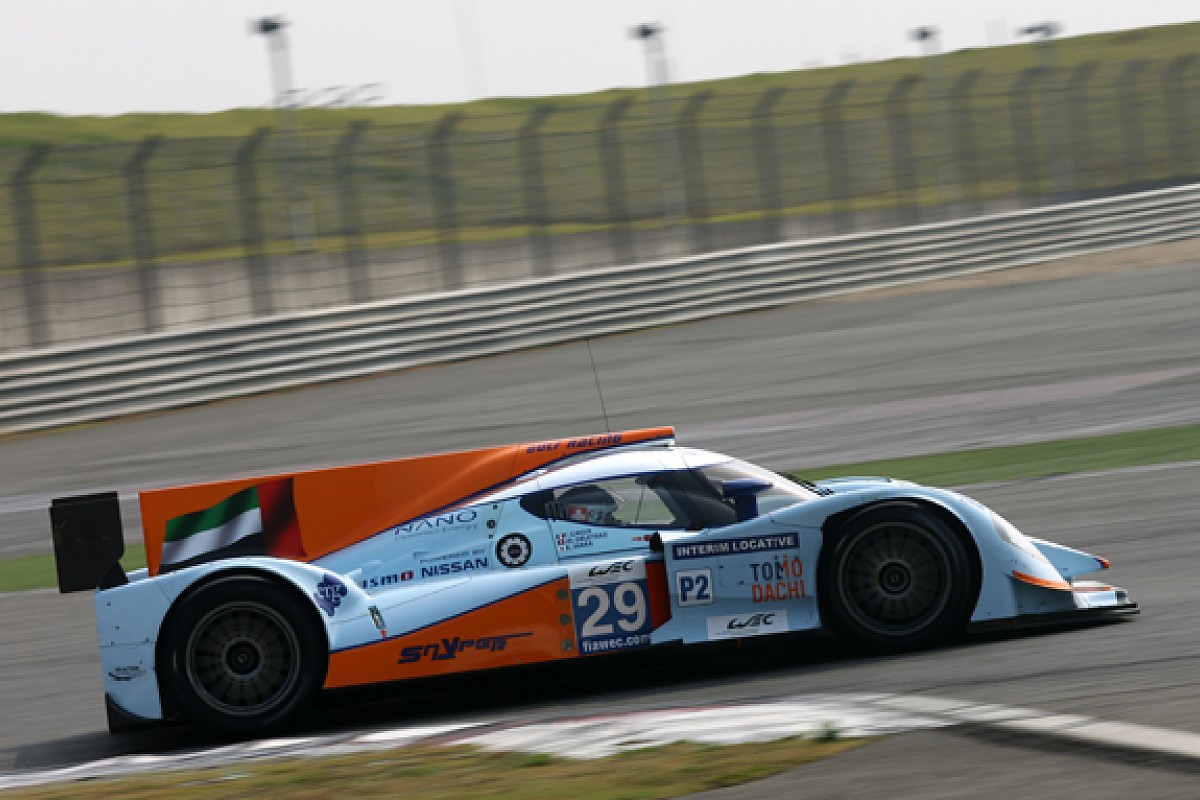 #28 Fabien Giroix (F)/Stefan Johansson (S)/TBA
#29 TBA/TBA/TBA
Long-time sportscar driver/entrant Fabien Giroix's team misses Silverstone for a variety of reasons, but is promising to be back for Spa and the remainder of the season with a line-up including himself and former Le Mans winner Stefan Johansson. The squad needs to continue making the strides it did at the end of last season if it is to be a significant player in this ultra-comeptitive class.
Lotus LMP2
Lotus-Praga T128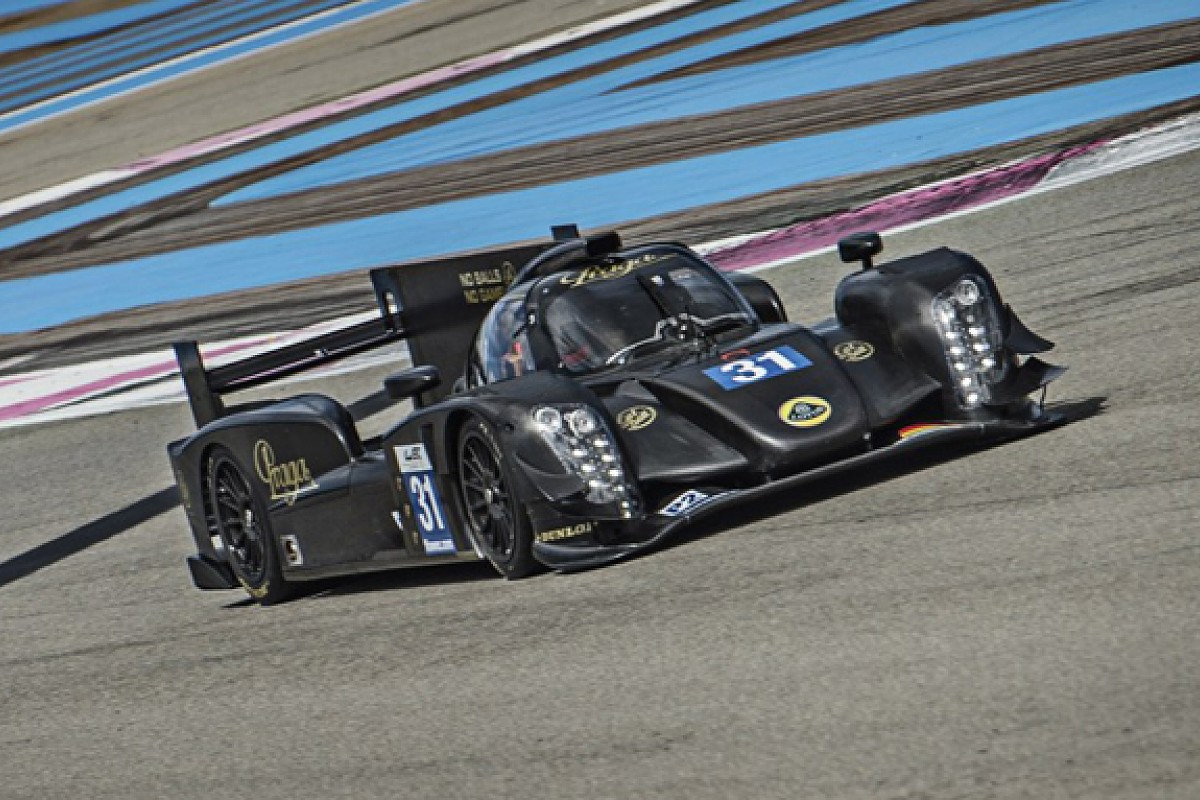 #31 Vitantonio Liuzzi (I)/Kevin Weeda (USA)/Christophe Bouchut (F)
#32 Dominik Kraihamer (A)/Jan Charouz (CZ)/Thomas Holzer (D)
The Kodewa-run Lotus LMP2 squad has built its own car to fly the British marque's flag in 2013. The T128 coupe, powered by a Judd/BMW V8 dubbed a Praga in deference to a link-up with the Czech kart manufactuer, is all-new and barely tested ahead of Silverstone. Bouchut replaces James Rossiter when he is on Super Formula duty in Japan.
Greaves Motorsport
Zytek-Nissan Z11SN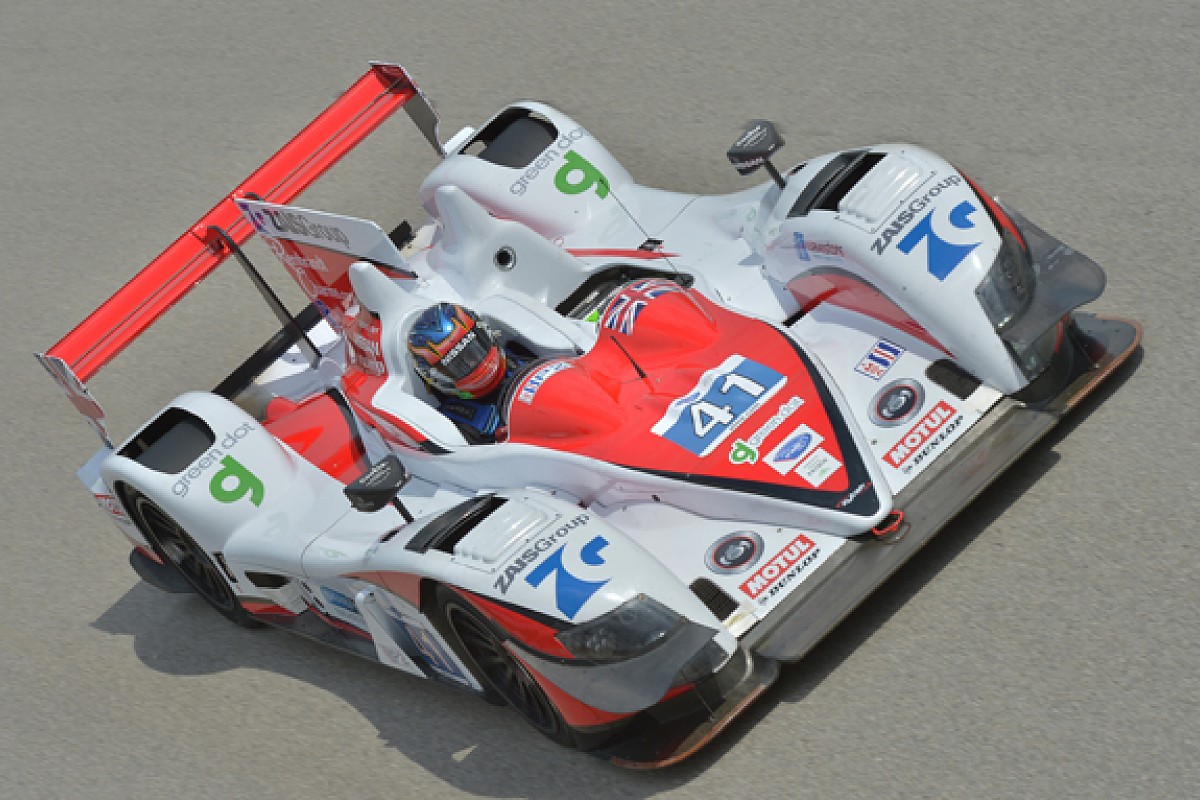 #41 Tom Kimber-Smith (GB)/Chris Dyson (USA)/Michael Marsal (USA)
Greaves, European Le Mans Series P2 champion in 2011, has put together what it is calling a 'patchwork programme' for this season, which means a revolving cast of drivers and surely little chance of taking the fight to OAK and Delta-ADR. Dyson and Marsal take the seats alongside team regular Kimber-Smith for Silverstone and Spa.
KGMC
Morgan-Nissan LMP2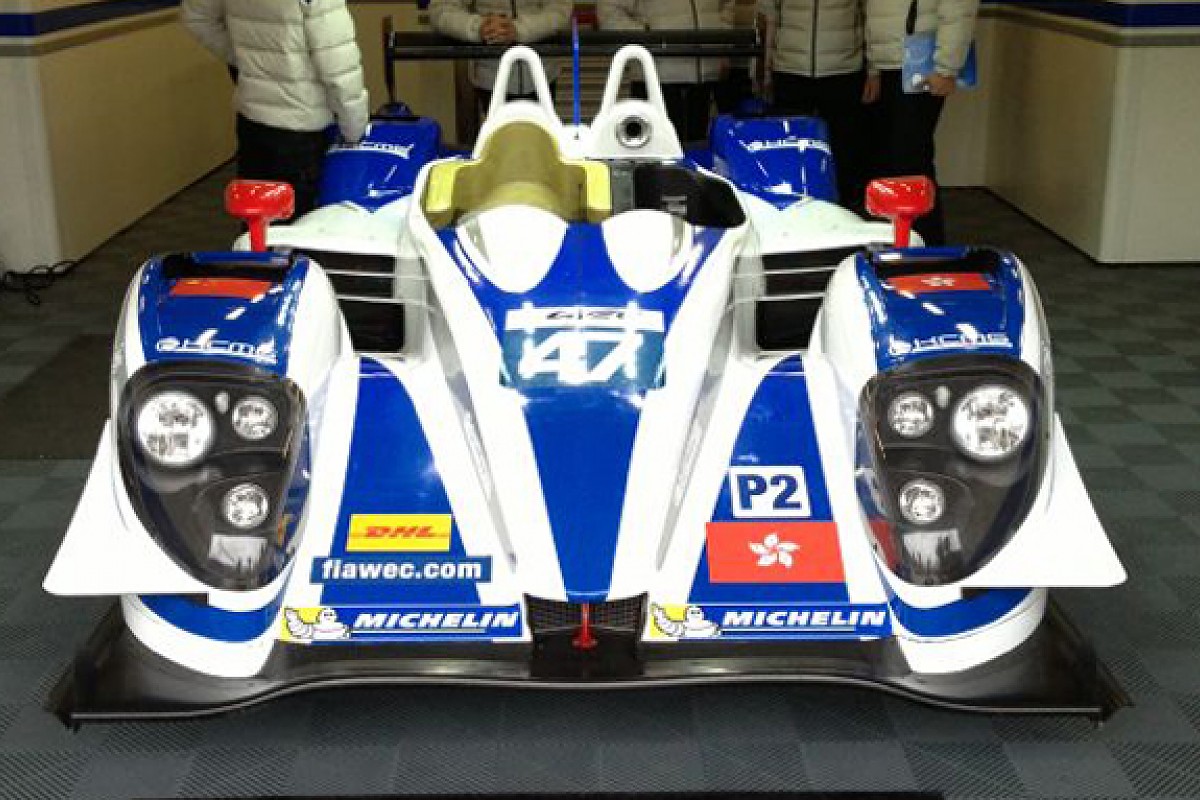 #47 Alexandre Imperatori (CH)/Matt Howson (GB) Jim Ka To (PRC)
This team is on course to become the first Chinese-owned entrant to contest the Le Mans 24 Hours and takes in Silverstone by way of preparation with a Morgan chassis that's eventually destined for the new, and now truncated, Asian Le Mans Series. Porsche Carrera Cup Asia star Imperatori and Brit Howson lead the line-up when the car is in Europe.
Pecom Racing (AF Corse)
ORECA-Nissan 03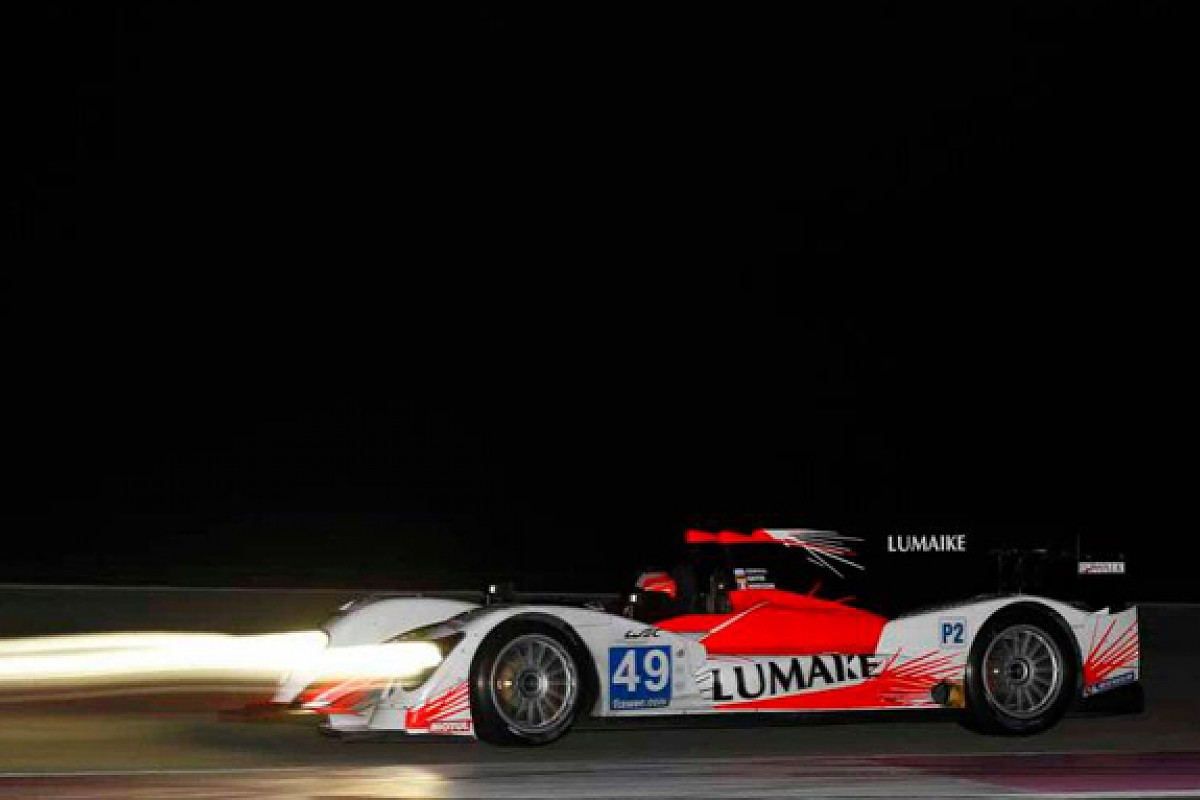 #49 Nicolas Minassain (F)/Pierre Kaffer (D)/Luis Perez Companc (RA)
Pecom was in the mix last year on the way to third in the P2 points and will be up there snapping at the heels of OAK and Delta-ADR. The car could be a match for what the class favourites have to offer should Companc be on form. A switch to Michelin tyres might not pay dividends until Le Mans and later.
GTE Pro
AF Corse
Ferrari 458 Italia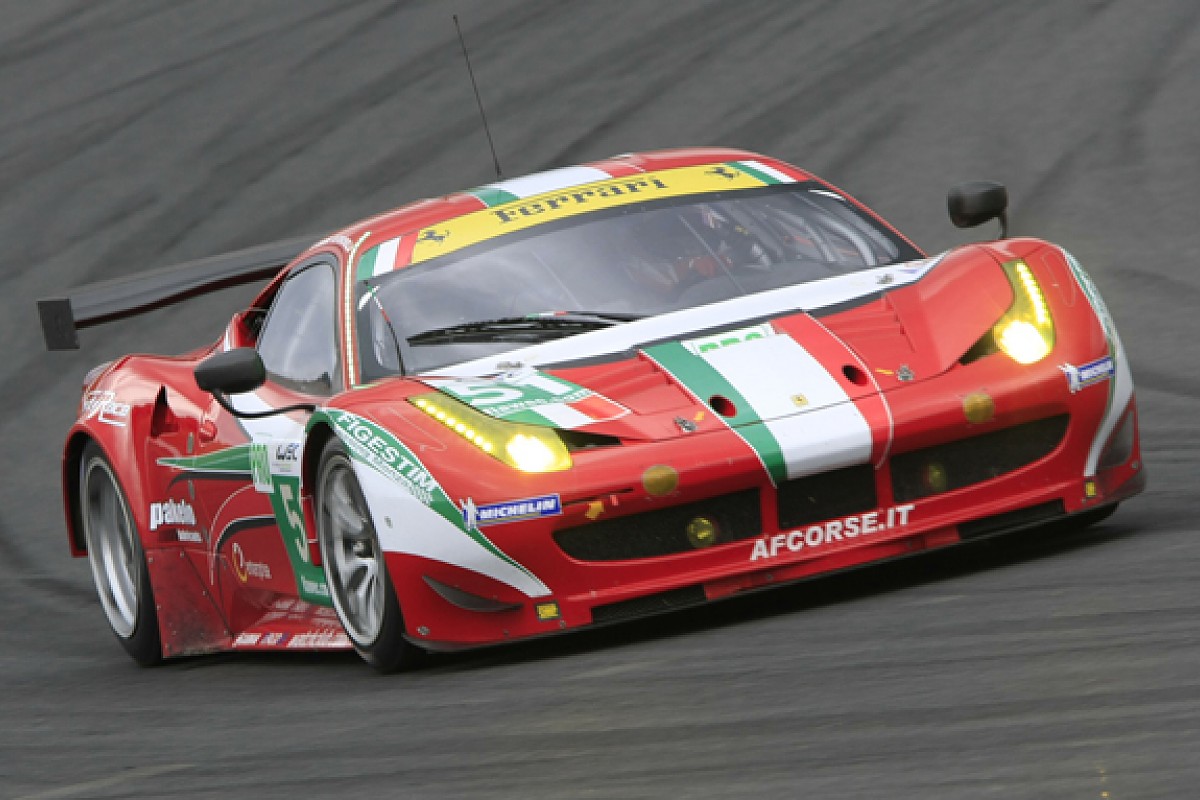 #51 Gianmaria Bruni (I)/Giancarlo Fisichella (I)
#71 Toni Vilander (FIN)/Kamui Kobayashi (J)
The winner of last year's GTE Pro teams' title return with two strong cars following the recruitment of ex-Formula 1 driver Kobayashi and the promotion of Vilander to the full WEC line-up. The Ferrari had a clear advantage in GTE last season until losing five litres of fuel capacity under the Balance of Performance rules and now faces increased competition from a reworked Aston and an all-new Porsche
.
Porsche AG Team Manthey
Porsche 911 RSR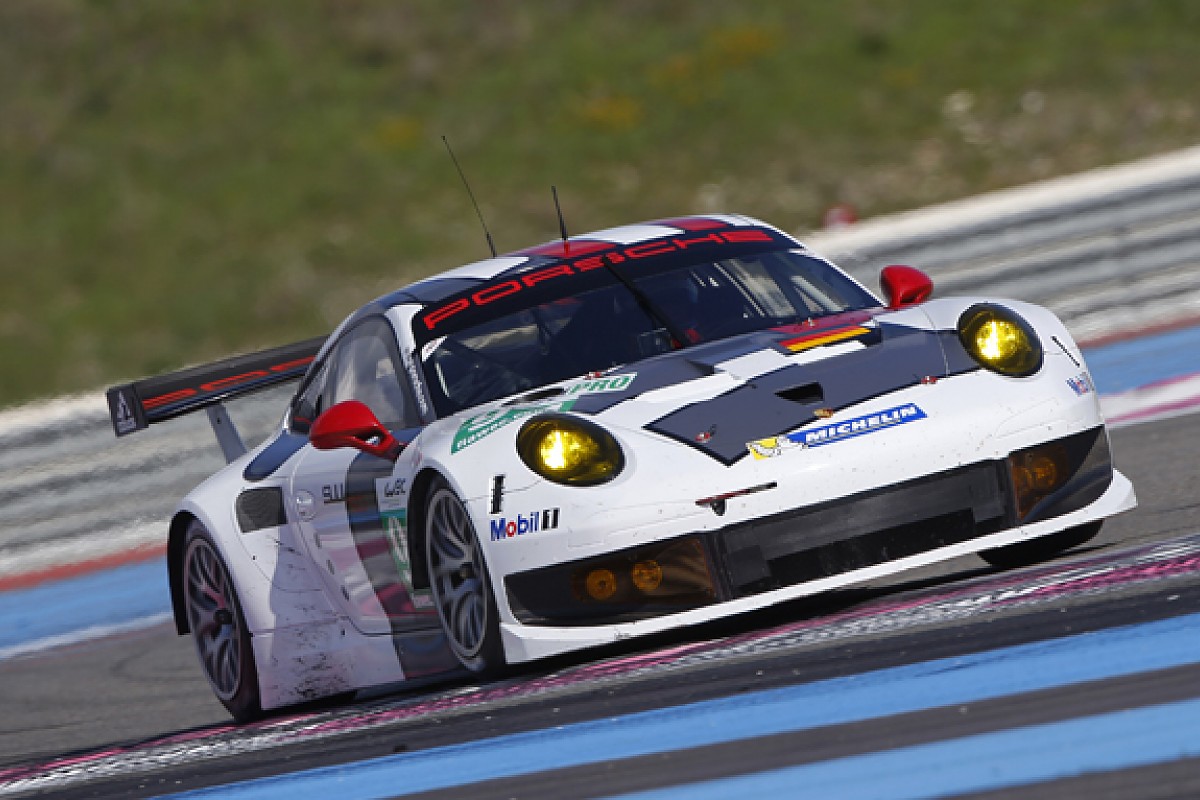 #91 Jorg Bergmeister (D)/Patrick Pilet (F)/Timo Bernhard (D)
#92 Marc Lieb (D)/Richard Lietz (A)/Romain Dumas (F)
Porsche mounts a factory campaign with its latest-generation 911 in conjunction with the Manthey team, which also played a key role in developing its predecessors. The longer machine, now with double-wishbone suspension at the front, is more of a true racing car than what came before, but Porsche is suggesting that the car won't be the real deal until Le Mans. Bernhard and Dumas, who will focus on testing and developing Porsche's forthcoming LMP1 hybrid, join the line-ups for Le Mans and the races beforehand.
Aston Martin Racing
Aston Martin Vantage GTE
#97 Darren Turner (GB)/Stefan Mucke (D)/Bruno Senna (BR)
#99 Frederic Makowiecki (F)/Pedro Lamy (P/Paul Dalla Lana (CDN)
Prodrive-run AMR has pulled out all the stops and found the backing to mount a two-car assault with an further update of the Vantage and an impressive driver line-up boasting old hands Turner and Mucke and star signings Senna and Makowiecki. The pace at Sebring suggests that the front-engined car can pick up where it left off last year and mount a challenge to class king Ferrari. There's been a bit of a reshuffle of the driver line-ups for Silverstone with Lamy and Dalla Lana, who will drive the third AMR Pro car at Le Mans, coming in and Senna moving into the Turner/Mucke entry.
GTE Am
Larbre Competition
Chevrolet Corvette C6.R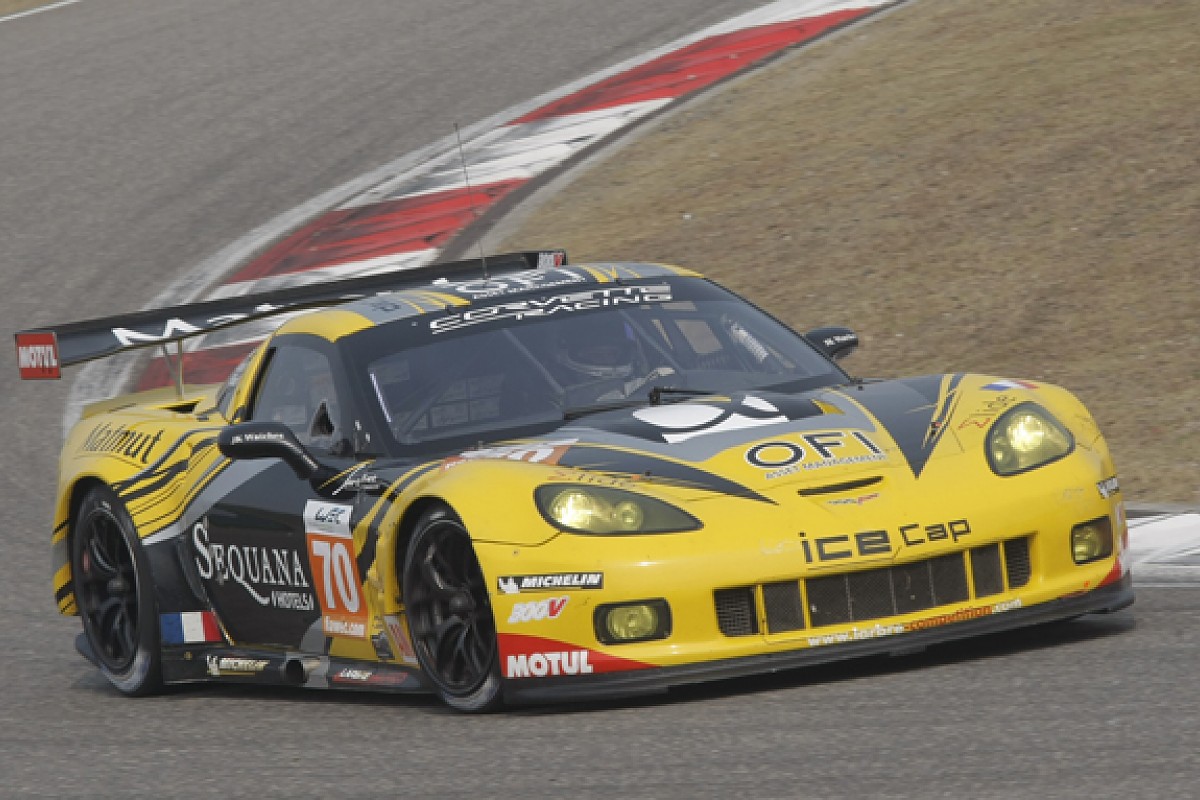 #50 Julien Canal (F)/Fernando Rees (BR)/Patrick Bornhauser (F)
The winner of multiple GT titles down the years defends its GTE Am teams' championship with what is a strong line-up, despite the absence of a gold-rated driver. Canal and Rees are young up-and-comers, while Bornhauser is an old hand who is more than capable of holding his own.
Krohn Racing
Ferrari 458 Italia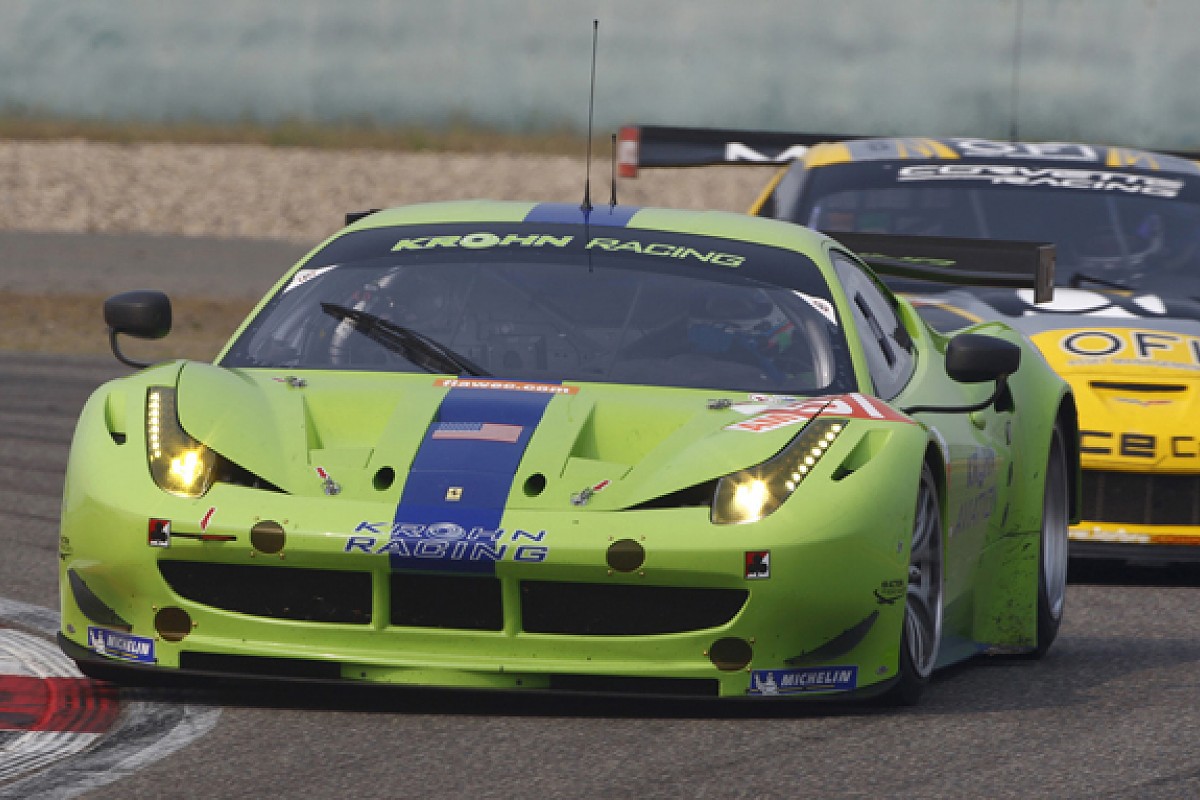 #57 Niclas Jonsson (S)/Maurizio Mediani (I)/Tracy Krohn (USA)
Led by former Williams and McLaren F1 engineer David Brown, US-based Krohn Racing returns to the WEC looking to improve on its third place in last year's GTE Am teams' standings. Achieving that against increased opposition will be a tall order for a team that has replaced Michele Rugolo with Mediani.
AF Corse
Ferrari 458 Italia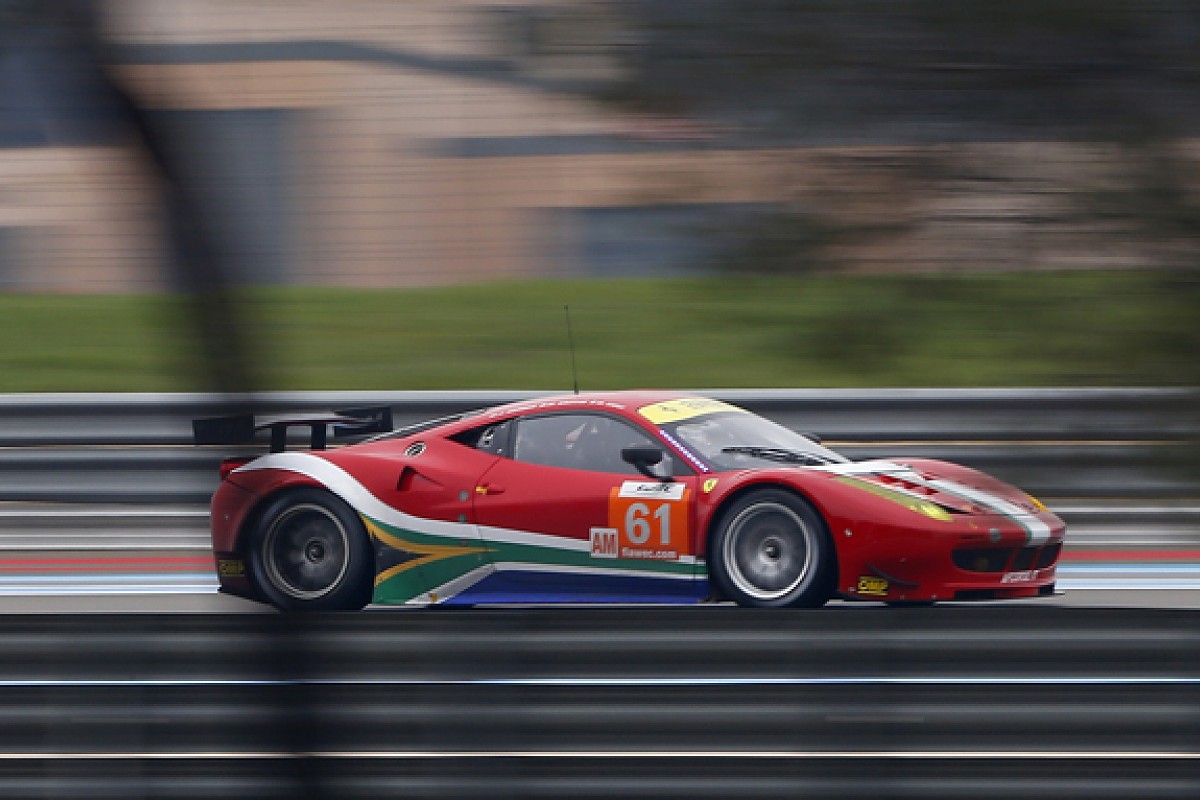 #61 Marco Cicoi (I)/Matt Griffin (IRL)/Jack Gerber (RSA)
One of a pair of AF-run Ferraris in the GTE Am class, this car is shared by Cioci and Griffin, two drivers with close ties to Ferrari, and South African Gerber. Griffin is the best silver-rated GT driver in the WEC paddock, so everything will depend on Gerber's pace.
Imsa Performance
Porsche 911 GT3-RSR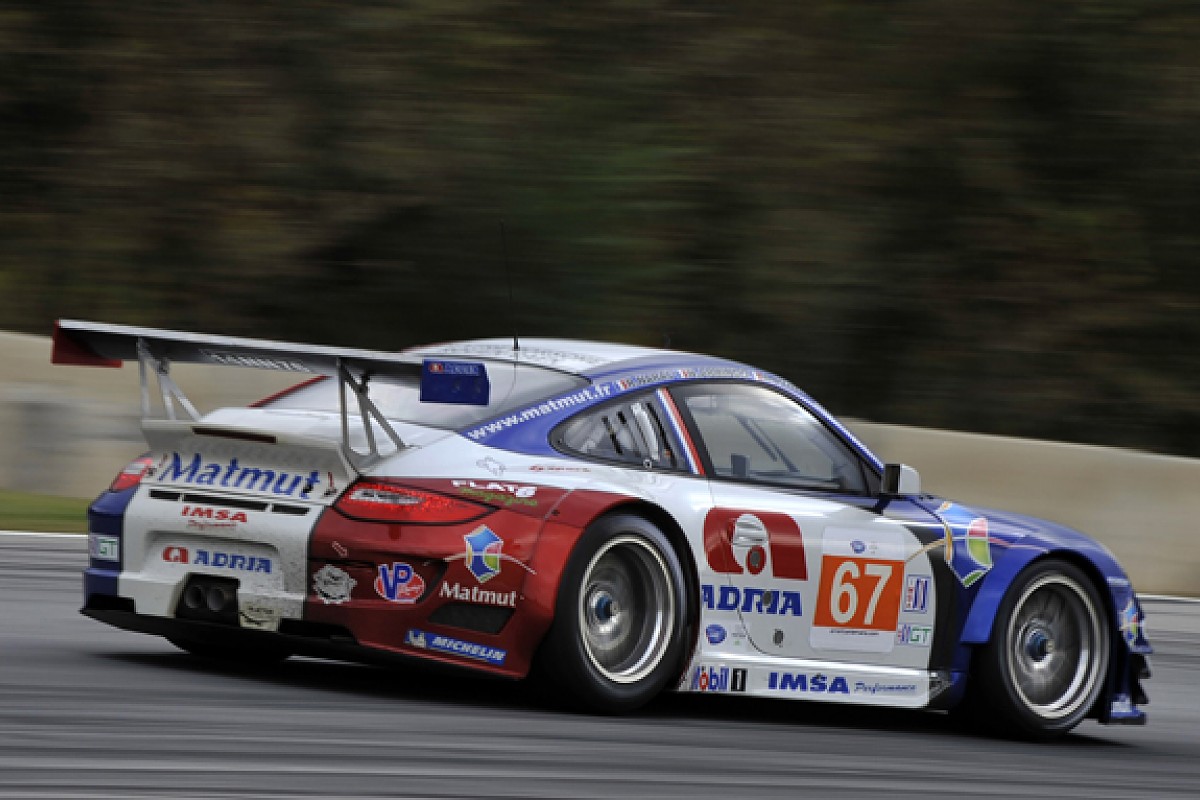 #76 Jean-Karl Vernay (F)/Raymond Narac (F)/Christophe Bourret (F)
Porsche specialist Imsa Performance, a close second in class at Le Mans last year, expands into the WEC after a successful Am ELMS campaign. Former Peugeot reserve Vernay takes the place of the the team's talisman driver Nicolas Armindo and, as a debutant champion in the French Porsche Carrera Cup, should be a worthy replacement. Team boss Narac is a decent silver, while Bourret moves over from Larbre.
8Star Motorsports (AF Corse)
Ferrari 458 Italia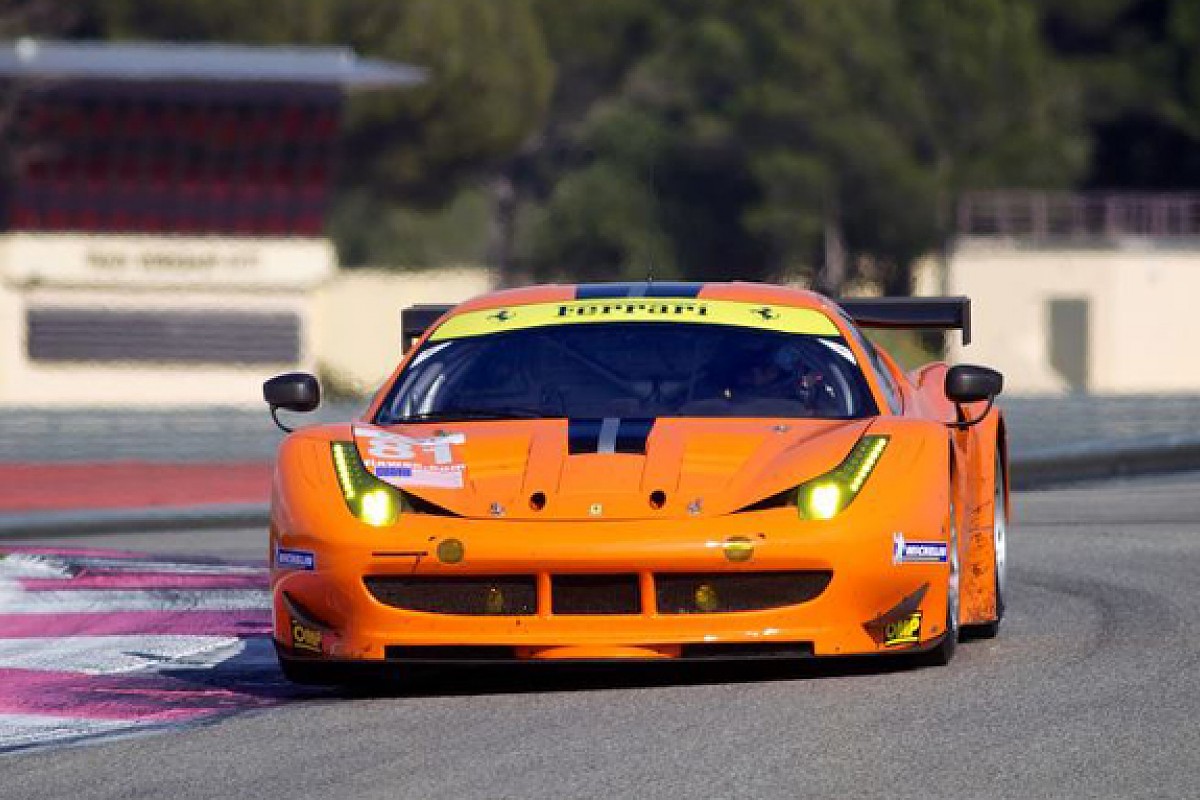 #61 Enzo Potolicchio (YV)/Rui Aguas (P)/Philipp Peter (A)
The new team started by Potolicchio, the driving force behind Starworks' LMP2 campaign last year, has turned to the GTE class after plans to race in the secondary prototype division fell through. The Venezuelan has linked up with AF Corse and put together a decent line-up. Potolicchio, himself, could be the team's ace card, in that he is probably the quickest genuine amateur in the division. Peter is confirmed only for the first two races, while Australian V8 Supercars star Jason Bright joins the squad for Le Mans.
Proton Competition
Porsche 911 GT3-RSR
#88 Paolo Ruberti (I)/Christian Ried (D)/Gianluca Roda (I)
The German Proton squad reverts to its own name following the end of its relationship with Austrian entrant Felbermayr (and factory support) to field a solo Am class car. Team owner Ried and the experienced Roda are solid silvers alongside Ruberti, which could make this car a darkhorse for class honours.
Aston Martin Racing
Aston Martin Vantage GTE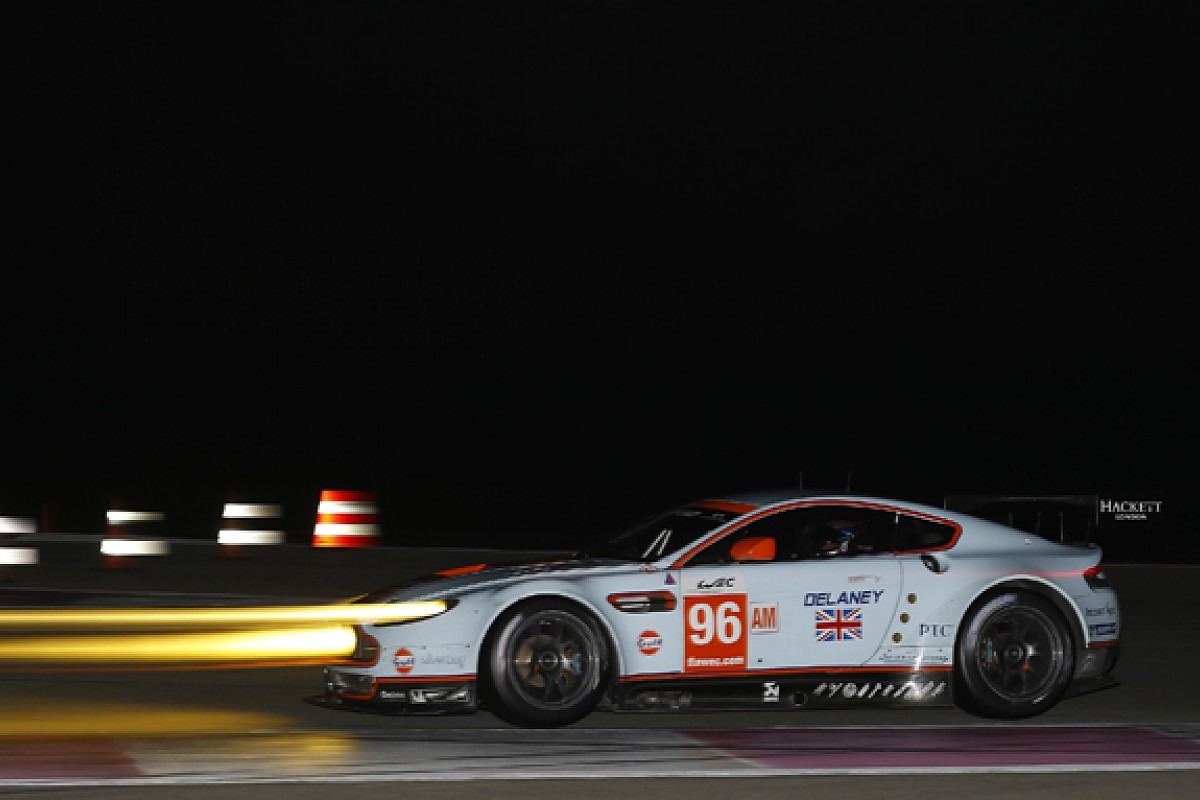 #95 Allan Simonsen (DK)/Christoffer Nygaard (DK/Kristian Poulsen (DK)
#96 Jamie Campbell-Walter (GB)/Stuart Hall (GB)/Roald Goethe (D)
The all-Danish combination of Simonsen and 'quick silvers' Nygaard and Poulsen might just be the most convincing driver line-up in the Am division. The chances of the second car will depend on how steeply Goethe continues on his learning curve.