Anyone who saw Dr Wolfgang Ullrich's tears as his squad of Audis finished 1-2-3 in the 2010 Le Mans 24 Hours knows he is an emotional man.
Dr Wolfgang Ullrich © LAT
He might well be the motorsport chief of an efficient German organisation that has ruled sportscar racing for much of the last decade, but motorsport is much more than a technical exercise for him and his team.
Le Mans
Perhaps the best place to start is sportscars, where Audi has enjoyed an incredible level of achievement, including nine Le Mans wins and a first victory at La Sarthe for a diesel-powered car. Despite this, it's fair to say that Peugeot's closed 908 has generally outpaced Audi's open R10 and R15 machines for the last three years.
Given that Audi's 2011 challenger, the R18 launched in early December, is a closed car, it'd be easy to see Audi's switch as an acceptance that Peugeot's philosophy is the right one. But Ullrich is quick to explain otherwise.
"I personally prefer the open cars, but it is now clear there is not really a choice," he says ruefully. "There was a change in the sporting rules, about two and a half years ago, to change the pitstop concept from four mechanics to two.
"With four guys changing tyres, the driver change time was the important factor for the pitstop. It isn't any more - even with a closed car you can easily change the drivers [before two mechanics can change all four wheels]."
With turbodiesel engines now being limited to 3.7 litres at Le Mans, Ullrich says the closed route became even more obvious.
"The more you reduce the engine power the more the efficiency comes out and the aerodynamic efficiency of a closed car will always be better than an open one," he asserts.
"From the moment that the rulebook was like it is now it was clear Peugeot had a certain advantage of aerodynamic efficiency and they had the choice to use it for top speed or to use it for the same top speed as us with more downforce."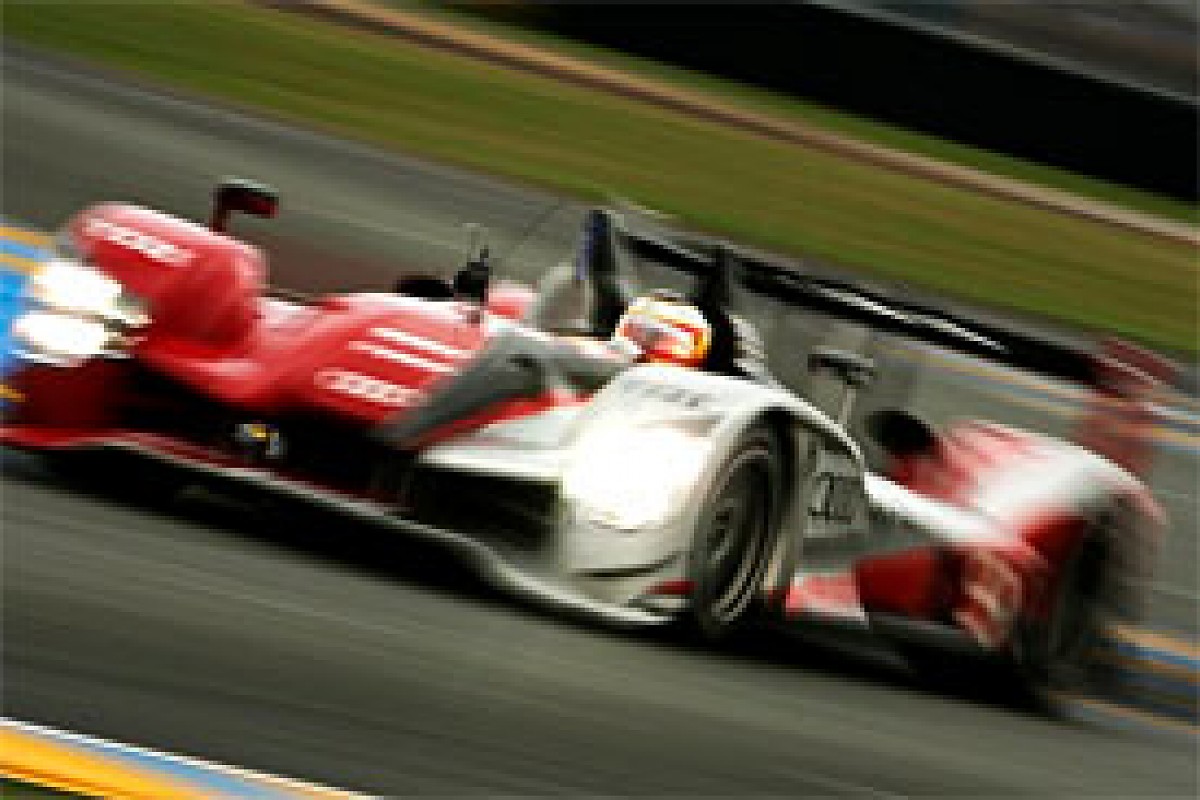 Audi's R15 won at Le Mans this year © LAT
With the R18 becoming the first closed Audi sports-racer since the unsuccessful 1999 R8C, Ullrich believes the German marque will be able to take the fight to Peugeot on pace - as well as reliability - in 2011.
"We always tried very hard to bring the efficiency of the open car to a very high level, to come closer and closer to the closed car," he says. "I hope we can use that knowledge to start at a very high level with the closed car."
It's not just Peugeot, of course. For the first time in the LMP era, Aston Martin will go to Le Mans in 2011 with its own design. Aston's budget is not as large as the Big Two, and it has gone for an open car, but Ullrich is keen for more manufacturers to join the fight.
"Competition is welcome," he says. "When we came to Le Mans we had quite a high number of manufacturers there and most of them aren't there any more."
DTM
The same could be said for the DTM. Since Opel left at the end of 2005, Audi has only had Mercedes to play with in its domestic touring car contest.
That is set to change in 2012, with BMW already confirmed and a number of other manufacturers considering the new rules that will hit the series that season. There is also the chance of expanding into new countries, such as America with Grand-Am and Japan's Super GT.
For Ullrich, the moves can only strengthen the DTM.
"When you have the three premium German car manufacturers in one championship this is really a good base," he says.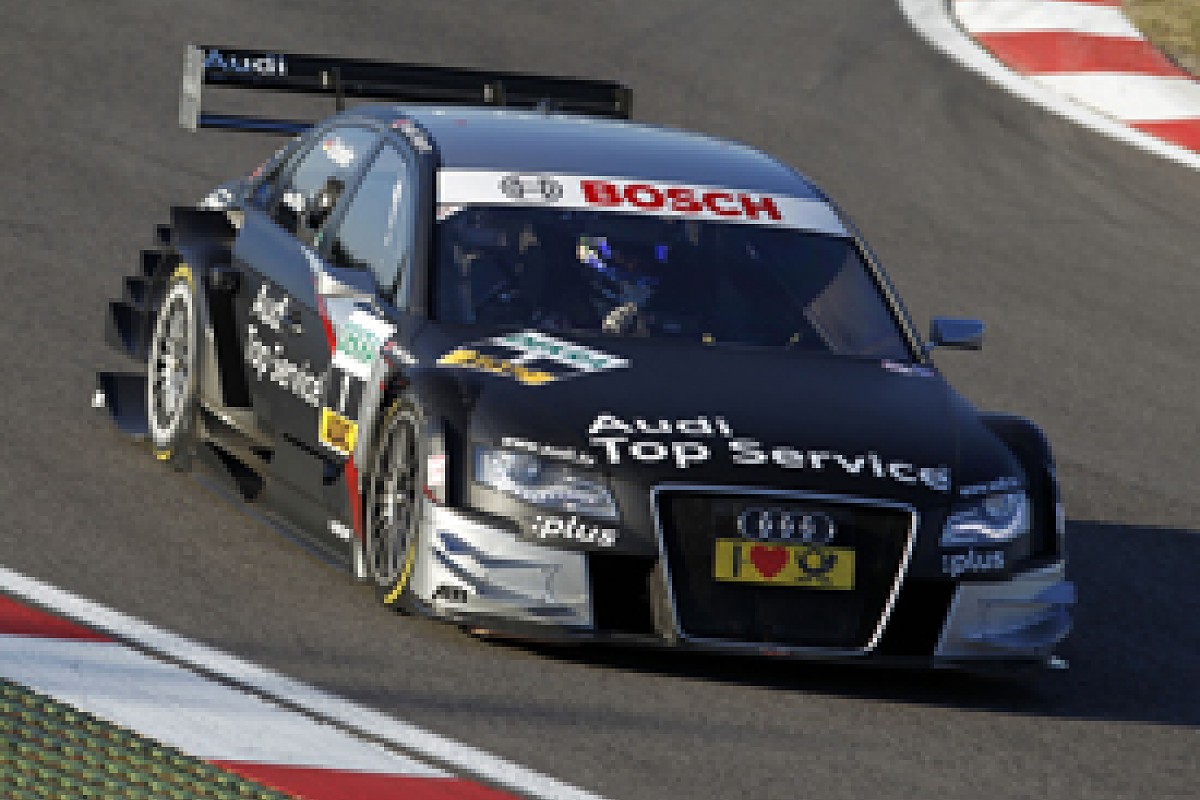 It wasn't an easy year for Audi in the DTM
"Merc and ourselves I think made a really strong championship, even with two manufacturers. But it is not an easy situation with two because there is no second or third, there is only a winner and a loser.
"This is a very, very difficult situation, but I think it created really good and strong championships for several years and if one more manufacturer is going to come, and is on a high level, it can only be positive for the championship."
The future
The only factor that has cast doubt on Audi's commitment to Le Mans and the DTM is the possibility of a VW-Audi Group F1 programme. Would that endanger other projects?
Ullrich's passion won't talk about F1, but he will point to the reasons he believes Audi will continue doing what it has been so dedicated to for over a decade.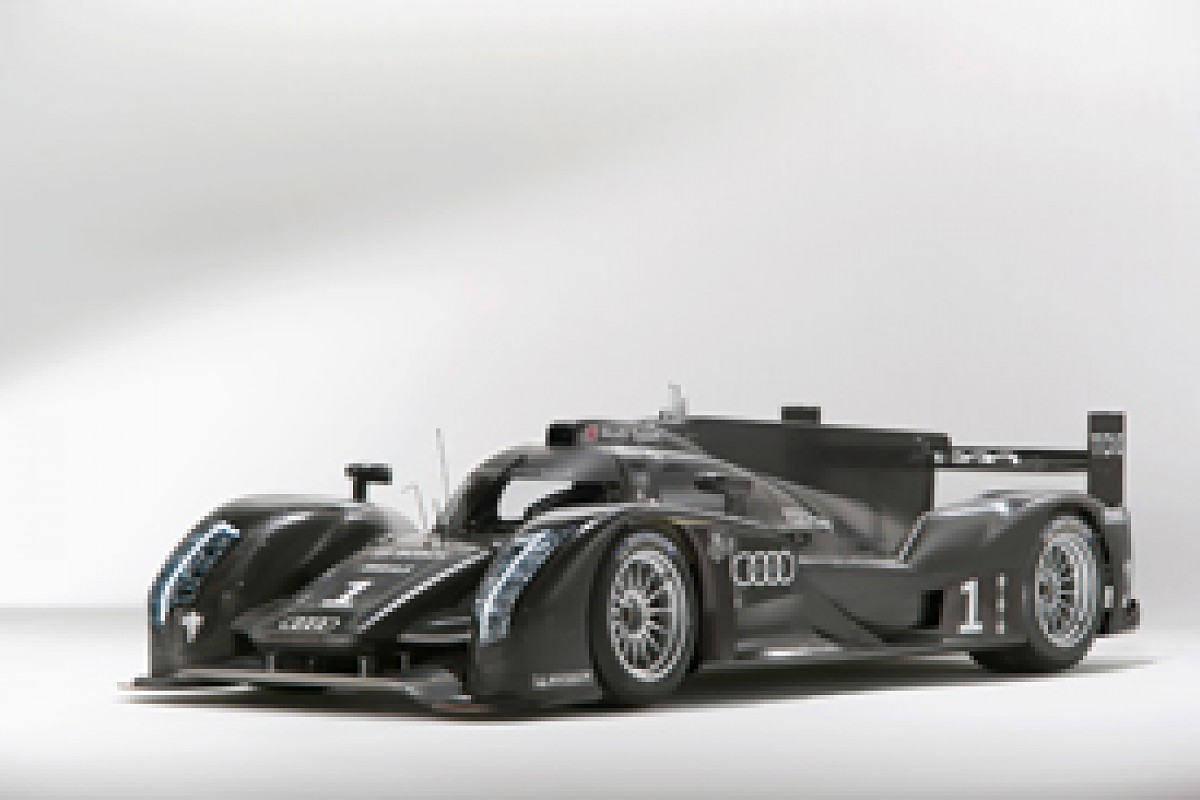 theAudi R18
"We have a programme that is built up on sports-prototypes, pushing the technology aspect of Audi, and the DTM, pushing the product range of Audi," he says.
"Now we have a customer programme [with the GT3 Audi R8 LMS] and it's a business programme that runs well and brings Audi race cars to many privateer race drivers."
With a new car, fresh opposition, and a growing customer GT programme, it seems Ullrich will have plenty of chances to exercise some of that Germanic emotion in 2011 and beyond.