The W Series has defended its decision to allow its reigning champion to stay on in the series after its first title winner Jamie Chadwick elected to return for 2020.
Chadwick's W Series title win earned her $500,000 from the prize fund and she initially targeted a move into FIA Formula 3, providing she could find a competitive seat, and the Williams Formula 1 development driver also tested a Euroformula Open car.
The announcement of the W Series' initial driver list for 2020 confirmed Chadwick's return - as well as all of the top 12 2019 finishers guaranteed a slot on the grid this year.
The return is made more appealing by the W Series becoming eligible for superlicence points in 2020, as well as the continued benefit of competitors having a fully-funded season in the series.
Reacting to criticism on social media that suggested Chadwick should not be allowed to defend her crown, W Series Racing Director Dave Ryan said: "It's an interesting point, and we spent some time debating it internally prior to the start of the 2019 W Series season.
"But we decided that since the 2019 W Series season had been set up rigorously to address a specific need - namely to provide racing opportunities for a group of female drivers many of whose careers had hit the buffers owing to lack of opportunity rather than lack of talent - it would defeat the object of our ambition if we were to withhold our first-ever champion the chance to defend her crown.
"In a sense, in the absence of suitable race drives that a W Series champion's prize money would have made available, to do so would have been to punish her for her success."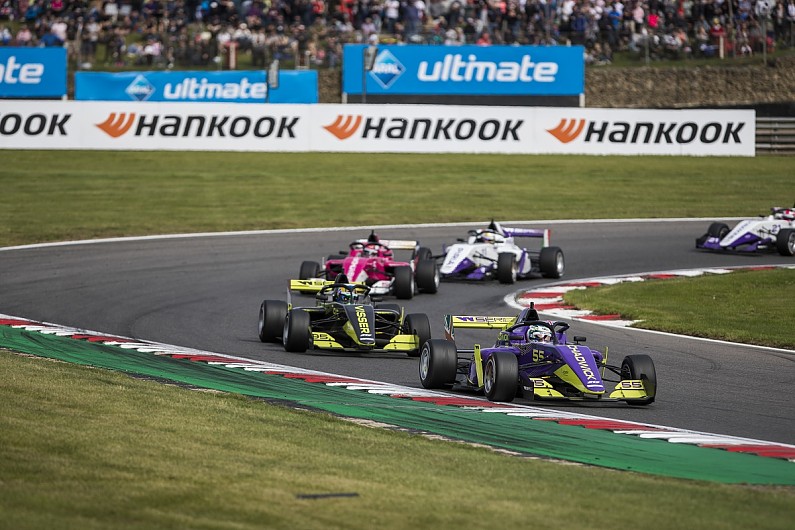 But Ryan stresses that if the W Series becomes more established, he would hope the "best drivers - our winners and champions - will find suitable race drives in more senior championships than W Series", as it would prove the "value and validity" of the series.
Ryan also says that now the W Series is eligible for superlicence points, the 2020 champion will not be able to take in the '21 season.
The W Series will confirm its 2020 calendar in "due course", according to Ryan, adding: "We'll still race alongside our great partners DTM, for the majority or perhaps even the totality of our race fixtures".
He also said that a repeat of a reversed-grid race, held at Assen this year, is under evaluation for 2020.
The full 2020 line-up for the W Series has yet to be announced but Katherine Legge will not be on the grid after electing to focus on her racing career in the United States.
European Le Mans Series racer Michelle Gatting also took part in the test at Almeria but has elected to not take part in 2020 "to concentrate on other series", according to Ryan.
The W Series currently has 18 places on the grid filled, with a further two names to be announced at a later date.