The ongoing outbreak of COVID-19 in Victoria could threaten the upcoming Winton and Townsville Supercars rounds.
Queensland today announced that it will lift its hard border to all states except Victoria on July 10, provided those crossing the border sign a declaration stating they haven't been in Victoria in the past 14 days.
Falsifying the document will carry a $4000 fine.
The new regulations has the potential to affect the Winton round on July 18-19, which will require Triple Eight, DJR Team Penske and Matt Stone Racing to travel from Queensland to Victoria.
It also places doubt over whether the Melbourne-based teams will be able to travel to Townsville for that round in late August.
An Australian Football League clash between the Melbourne-based Richmond Tigers and Perth team the West Coast Eagles - which is currently based in Queensland - scheduled for this Thursday night has already been called off.
"We are aware of this afternoon's announcement from the Queensland Government," ready a statement from Supercars.
"At this early stage, we are assessing all options regarding the Truck Assist Winton SuperSprint and will advise in due course.

"We will continue to prioritise above all else the safety and wellbeing of our people, teams, drivers and officials."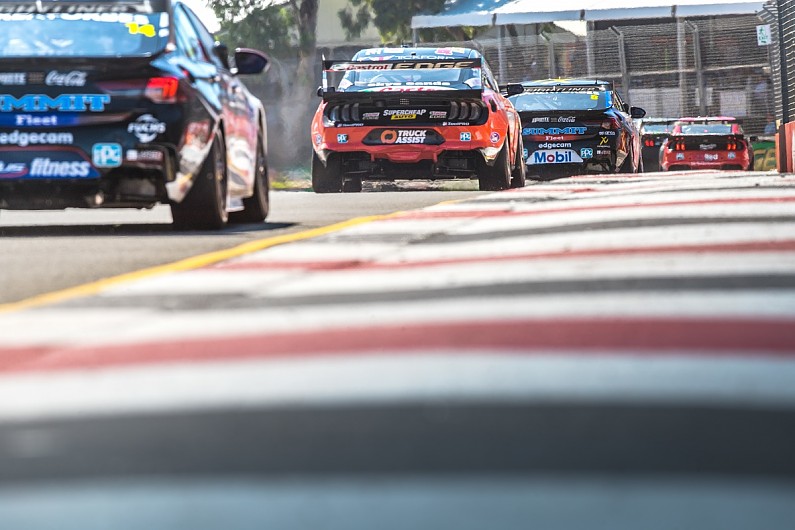 Spectators allowed to attend Darwin Supercars round
Spectators will be allowed in to Hidden Valley Raceway for next month's Darwin Supercars round.
The two-day race meeting will both the first major event in the Northern Territory, and the first race since the resumption of the Supercars season, to welcome crowds.
A dedicated COVID safety plan will be in place, limiting tickets to 4,500 per day.
Merchandise outlets will be open as will a small selection of food and beverage vendors.
"Territorians love their motorsports and we are pleased to host the first Supercars event with crowds here in Darwin," said NT minister for tourism, sport and culture Lauren Moss.
"The BetEasy Darwin Triple Crown is the biggest event on the Top End's dry season calendar and the fact it can go ahead with spectators this year is incredible - a real boost for fans and the Territory's events industry.
"The wellbeing of attendees is paramount and the team from Northern Territory Major Events Company will continue to work closely with the Department of Health, Virgin Australia Supercars, Motorsport Australia and the Sport Organising Committee to hold the event in line with COVID-19 precautions."
Supercars CEO Sean Seamer added: "This is obviously great news for Supercars and for fans of sports in the Northern Territory.
"The past few months have been tough on everyone, and we have worked hard behind the scenes to get our championship back up and running and, importantly, getting fans back trackside."
Supercars has already confirmed there will be an innovative parc ferme system in place for the Darwin round, with drivers missing out on a spot in Saturday's Top 15 Shootout able to spend more time working on set-up for the first race.