Supercars could lower its horsepower to help alleviate engine costs that can exceed $120,000.
The current Supercars field is split between five-litre pushrod Ford and GM V8 engines and the 5.6-litre Nissan quad-cam unit that powers the Altimas.
Horsepower is currently measured at between 620-635bhp as the parity within Supercars is measured by incremental rpm brackets rather than pure power output.
But those figures could be lowered as part of ongoing cost containment in Supercars.
According to Supercars CEO Sean Seamer, rising engine costs is a "big ticket" item for the series to address as it could help attract manufacturers currently put off by the existing technical expectations.
"Anything we can do to save money that doesn't impact the show for fans, but also improves racing, we want to do," Seamer told the Below the Bonnet podcast.
"Linear springs, it's a perfect example of how we arrived at that. "It's unbelievable that the engine builders and teams - with the exception of Nissan, which is an overhead cam engine - get pushrod engines to do what they do.
"They're on the limit and they're extremely expensive to build. Sometimes more than [$120,000].
"It's a hard [horsepower] number to hit, too - if you ask Todd Kelly or some of the other guys that have brought in new engines, they'll admit that hitting the number is not easy.
"If we pull the number back a little bit, what else can we do, so that it doesn't slow the cars down too much and they still look lively? Those discussions are going on.
"We know that if we can be more reasonable in our expectations of what horsepower we want an engine to achieve, and how long we want that engine to last, then we can start to have broader conversations."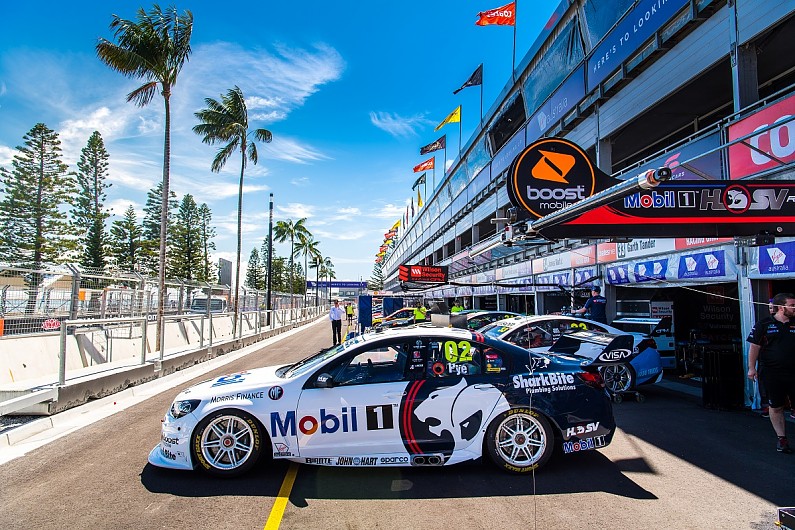 Different engine types are technically allowed by the Gen2 Supercars regulations, but the only genuine attempt to stray away from the V8 was Holden's V6 twin-turbo and it was shelved back in 2017.
Seamer maintains that forced induction continues to be a potential way forward for Supercars and that it does not have to mean the end of the V8 engine.
"The thing that I feel we got a little bit lost on was that a turbo engine meant that it couldn't be a V8," he added.
Supercars is also using fines given to drivers and teams through its judicial system to fund the Hawk-Eye technology being used in race control this year.
The Hawk-Eye system was introduced in the 2018 season finale ahead of its implementation for 2019 and its intention is to keep post-race investigations to a minimum.
The Confederation of Australian Motor Sport uses the CAMS fines account - which houses money collected from Supercars teams and drivers for race weekend infringements - to help fund Hawk-Eye.
Seamer said: "Honestly, what we're doing with [the fines account] this year is we're using it to help fund the implementation of Hawk-Eye.
"The reason that I'm pushing Hawk-Eye so much is, that if I put my fan hat on, having the technology that enables us to settle any disputes or penalties in-race is really important."
Seamer says the system is working well and adds that the race control decision-making process could even become part of the broadcast in the future.
Stewards dished out a $16,000 worth of fines at Phillip Island alone, with Triple Eight, Team 18 and DJR Team Penske noticeably punished.