Reigning Supercars champion Scott McLaughlin left the Symmons Plains circuit almost immediately after his Race 1 win due to illness.
McLaughlin opted to skip a raft of post-race commitments, including the official media conference and debrief sessions, so that he could return to his accomodation and nurse a cold that he's been carrying throughout the weekend.
"He's not in the best of sorts," confirmed DJR Team Penske boss Ryan Story, who stood in for McLaughlin in the media conference.
"He was looked after, as you would no doubt expect, to the best quality care by [Supercars medical delegate] Dr Carl Le before and post-race and he's gone home to get some much-needed rest before coming back to hopefully do all this again tomorrow."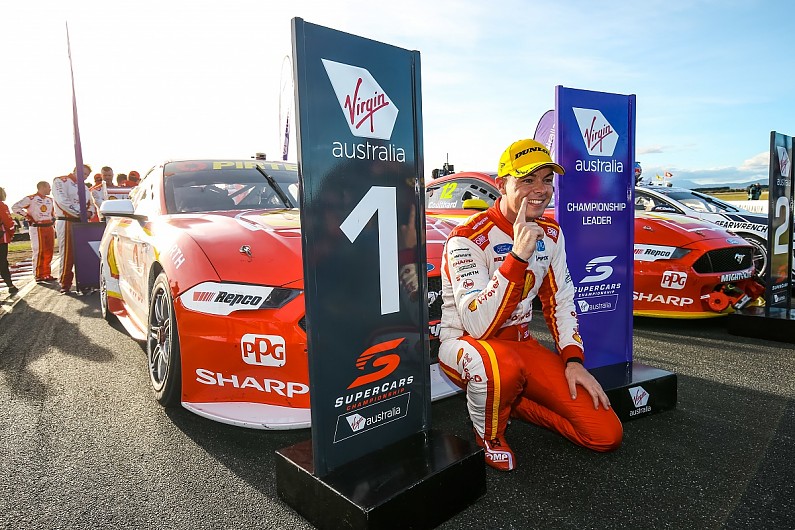 Despite having required medical intervention either side of the race, Story downplayed concerns the illness could be more serious than a common cold.
"He'll be fine. He's just under the weather and in need of a bit of pain relief and some Vicks and all those sorts of things.
"The last thing we need is him hanging around the team and spreading it around."
McLaughlin comfortably won the opening race at the Tasmanian circuit, extending his points lead to 135 over Chaz Mostert.
McLaughlin has won six of the opening seven races of 2019.