Nissan outfit Kelly Racing is expected to try to push through aerodynamic tweaks for its Altima during official Supercars homologation testing this week.
All three Supercars makes will be present at the VCAT (V8 Supercars Aerodynamic Testing) evaluation in the coming days, the primary purpose of which is the ratify the aero package for the brand new Ford Mustang.
That is done through a straightline testing programme against currently-homologated models, namely the ZB Holden Commodore and the Nissan Altima.
But Autosport understands that the Mustang is not the only car that will be evaluated, with Kelly Racing hoping to push through changes to the ageing Altima package.
Should the team be successful, it will be the first change to the car's aero since a re-homologation ahead of the 2015 season.
Kelly Racing declined to comment on the matter when contacted by Autosport.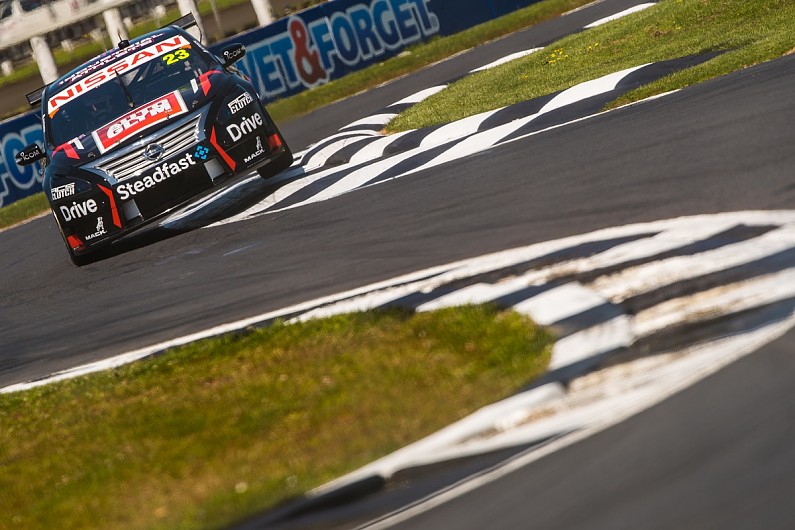 The push for change comes during a period of transition for the four-car outfit, which will lose its official Nissan backing at the end of this year.
The team has already confirmed it will stick with the Altima package for at least one more season.
The VCAT test is expected to take place as soon as this Saturday at an undisclosed location.
Ford's official homologating outfit DJR Team Penske has already done straightline testing with the Mustang at Temora Airstrip, which followed regular test outings at Queensland Raceway and Phillip Island.