Scott McLaughlin says he is prepared to "get some elbows out" during this weekend's Supercars title decider in Newcastle.
The DJR Team Penske driver will face off against notoriously hard-nosed racer Shane van Gisbergen on the streets of Newcastle, in a winner-takes-all battle for the 2018 Supercars title.
The showdown follows a tense penultimate round of the season in Auckland, which included a protest, team orders, a parc ferme park-in, and warnings over setting a 'dirty pool' precedent.
McLaughlin says he is ready to do what it takes to seal the title in his battle with van Gisbergen "[He] races how he races, and I race how I race," he said.
"At the end of the day, it's one of those things where I'll do what I need to do to win this championship.
"I'll work hard. And if it takes getting some elbows out I will, but if not I'm happy to race Shane fair and hard as we always do.
"There is no stress on that part, I think we proved last year coming back through the field, nearly getting back to a position where we could win the title, that we could pull out some good passes at a track that was really tough for passing.
"I'm excited, I think it's going to be an awesome showdown for Supercars."
McLaughlin, who heads into the weekend with a 14-point advantage over van Gisbergen, reckons he's a different driver to the one who lost the title to Jamie Whincup in spectacular fashion in 2017.
"Twelve months ago didn't really go to plan, but I feel like I'm a different driver since then," he said.
"I'm a lot more calm, and ready for this opportunity. I was a little bit under the pump and a little bit shy of the situation [in 2017], I didn't really know what to expect.
"Now I'm heading in with a bit more experience to this point of the year, which is big for me.
"Our car is fast, we got a win and two poles there [last year]. Obviously, Sunday didn't go to plan, but we were still very fast.
"I really enjoy the track, and whenever you enjoy a track it helps as well."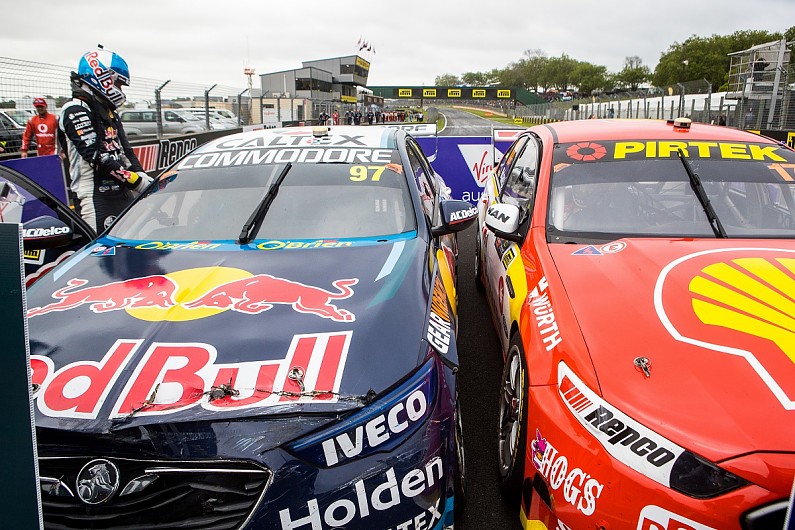 Van Gisbergen has downplayed what is now perceived as a fierce rivalry between the two Kiwi drivers based on what happened at the Pukekohe track.
"That's probably one of my negatives, I don't influence the media enough and they make up their own stories; I probably didn't say enough about it," the Triple Eight driver told the Supercars official website.
"It's shit, but it makes the story so much bigger for Newcastle. Everyone has made a fake rivalry.
"It's easy to forget how much Scotty and I respect each other and how much we enjoy racing each other.
"It's been awesome to see him grow the last few years. I think Newcastle is going to be epic, no matter which way it goes. It's been a really good season racing against him."