Winton Motor Racing is not what one might consider to be among the world's most glamorous of racetracks.
The circuit, about 150 miles north of Melbourne, is the nominated test track for 19 of the 28 entries that compete in the V8 Supercar Championship and among them are the four Nissan entries - and so it was that two of the Japanese firm's favoured sons, Michael Krumm and Lucas Ordonez, found themselves coming to grips with the Altima racers in their first taste of the V8.
Winton's longer layout is mainly flat and there is only one corner that might be considered anywhere near 'fast' on the 2.4-mile circuit. The track is not usually mentioned in the same breath as Bathurst or Albert Park, but that suited Krumm just fine.
"We concentrated on the driving," he says somewhat diplomatically. "The facilities at many tracks of the world are not so great, but this was fine. It is about the challenge of driving the car and working with the team and its engineers. It is not to worry about the facilities.
"Next week there will be another track and another car but it is not about the facilities; it was good enough for me! Sometimes, I have been to tracks where they do not even have warm water!"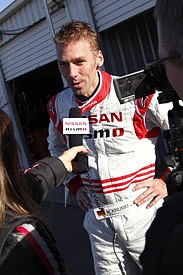 Krumm can draw upon more than two decades of experience...
The drivers who arrived in Australia as part of Nismo's Global Driver Exchange Program are almost at opposite ends of their careers. Krumm, 43, has been a professional based in Japan for two decades.
Ordonez, 28, was studying for an MBA when he entered a competition to match his computer driving skills from the Nissan PlayStation GT Academy to racing. He progressed to racing a Nissan 350Z under the eye of co-driver Johnny Herbert in 2009 and the rest, as they say, is history. Two years ago he raced at Le Mans and is now a part of Nismo's crack driving squad.
Both are familiar with Australia's indigenous touring car category, even if it is from a distance.
"To be honest, it has been quite hard to follow the championship," says the Spaniard. "I really follow the series closely now.
"Every time I am away, or when I am back home, I watch the races on YouTube and I can recognise it. I know the names of all the drivers, it is so cool! The international drivers come here now and I follow it all.
"I know some of the guys and I am really interested in the series. It is a great championship and this is a great opportunity for me to drive this car. It is the biggest championship here in Australia and one of the best championships in the world."
Says Krumm: "I knew about V8 Supercars from friends living here and from some of the other internationals. I knew that they are hard to drive and that they have a lot of power, and not a lot of downforce. They are not easy to drive, that is for sure."
The Nissan Motorsport V8 Supercar team, based at the Kelly family's Melbourne headquarters, effectively runs two two-car teams in the series; two Jack Daniel's-sponsored cars for team co-owners Todd and Rick Kelly and two in the colours of Norton computer software for James Moffat and Michael Caruso.
In its first season since the Kellys switched allegiance from Holden, the team has shown improving form and goes into the three-round endurance part of the season with high hopes of top-10 results.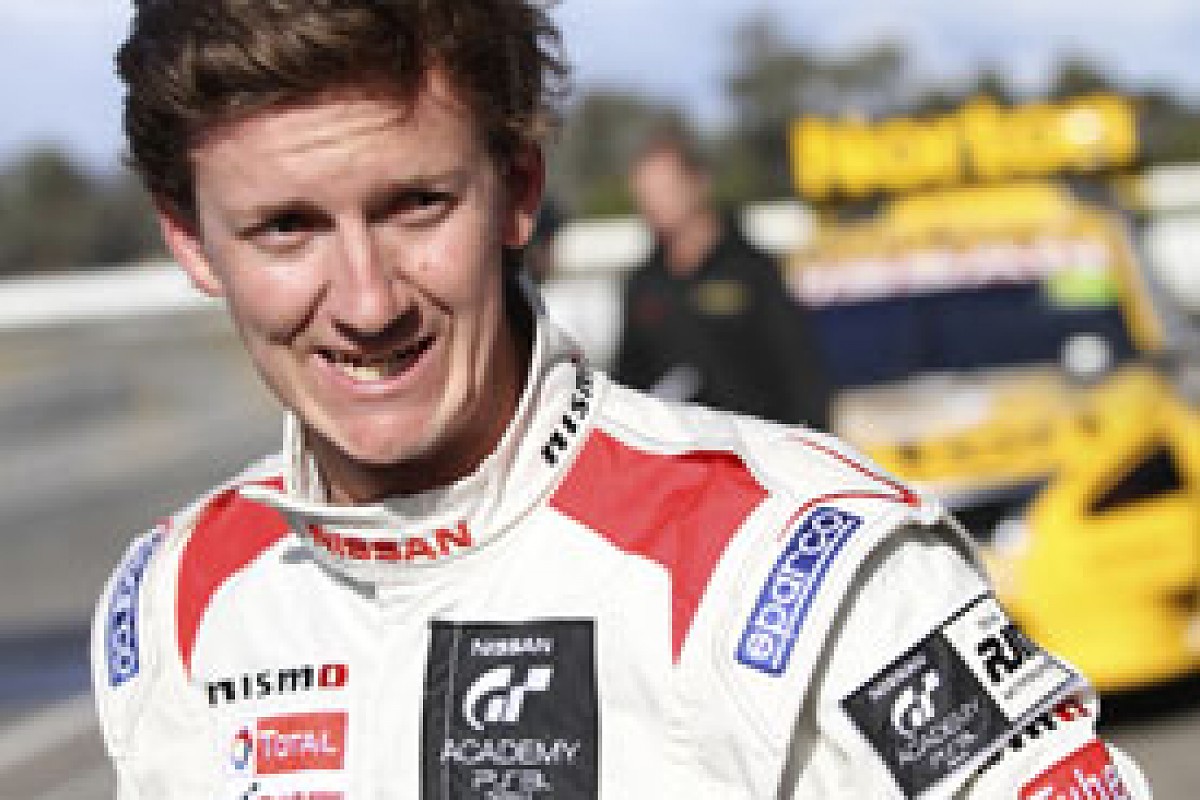 ...while Ordonez's career only kicked off in earnest in 2009
Like all the cars in the series, the Nissans are built to the new-for-2013 'Car of the Future' regulations that have been designed, in part, to attract new makes into what was for 20 years the exclusive domain of Holden's Commodore and Ford's Falcon.
The COTF rules have also updated what was a unique car with tricky characteristics into something that has more in common with other international categories - though the cars still have their quirks.
"I knew since before coming here that the car is pretty twitchy to drive and that it is pretty heavy," says Ordonez. "There are no electronics to help and not a lot of downforce. It was going to be challenging.
"But during the day, fortunately, we had good weather and working with the Kelly team, they have been really supportive. We had the data from the other guys and we worked hard to find the ways to make the car faster.
"The more you push, the slower the lap time is. It was a big challenge for the driver, not only because you are working with the new team. But it was a great day and we ended the day with a pretty good package."
Krumm found even more to adjust to in the 1350kg, 640bhp cars.
"You have to have the throttle down before the corners and to need to calm the car," he explains. "It takes a different style and it is not easy to be consistent. It is a special car and I was happy to come to Australia for the opportunity to drive it. It was good to do a lap time and to show what we could do.
"I could apply the technique from other cars in some corners, which was good, but not in other corners. It was a little unusual; I didn't know why I could do something in one place and then not repeat it. It was the first time that something like that has happened for me.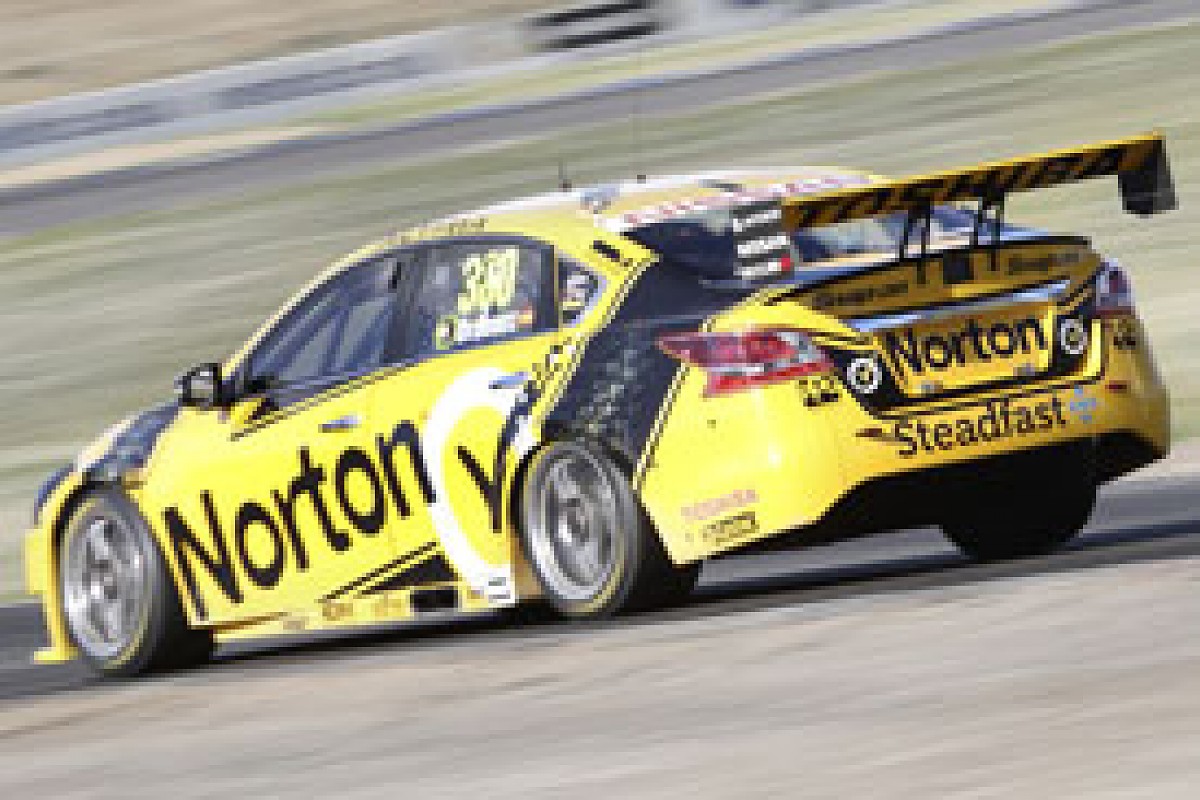 Both drivers struggled with to master the art of V8 throttle application
"That made it a little difficult to make progress without feeling like you were over-driving it. It was something to do with the narrow tyres and no downforce. But it was challenging.
"I have seen the cars on TV and they move around, so you have to be careful where you use the cars. But they put on great racing, there is no doubt."
What is apparent is that neither will be involved in this year's races. The Kellys have named their co-drivers (all are Aussies with much V8 Supercar experience) so it could be some time before Krumm or Ordonez get to racing down under in an Altima.
But there looks to be another opportunity tailor-made for their talents. Nismo will field a GT3-spec GT-R in February's Bathurst 12 Hours and to date, the only driver attached to the entry is Rick Kelly.
It would be no surprise to see the internationals join the two-time Bathurst 1000 winner in the car when the race is run late in the Australian summer.
If Ordonez has any insights on that event, he was playing his cards close to his chest when asked about the future.
"Next? I don't know!" he says. "I continue with the Driver Exchange Program and then I fly to Tokyo for the Super GT in a 1000 kilometre race. That is my job, and then I fly to California for the World Challenge - then I am back for a few days.
"But in terms of V8 Supercars, it has been a great test and we will see what comes from the Exchange Program. Hopefully there will be an opportunity to do the Bathurst 12 Hours with the GT3 but that is not in my hands. It would be great to drive at Bathurst one day and in a V8 Supercar - it would be a dream.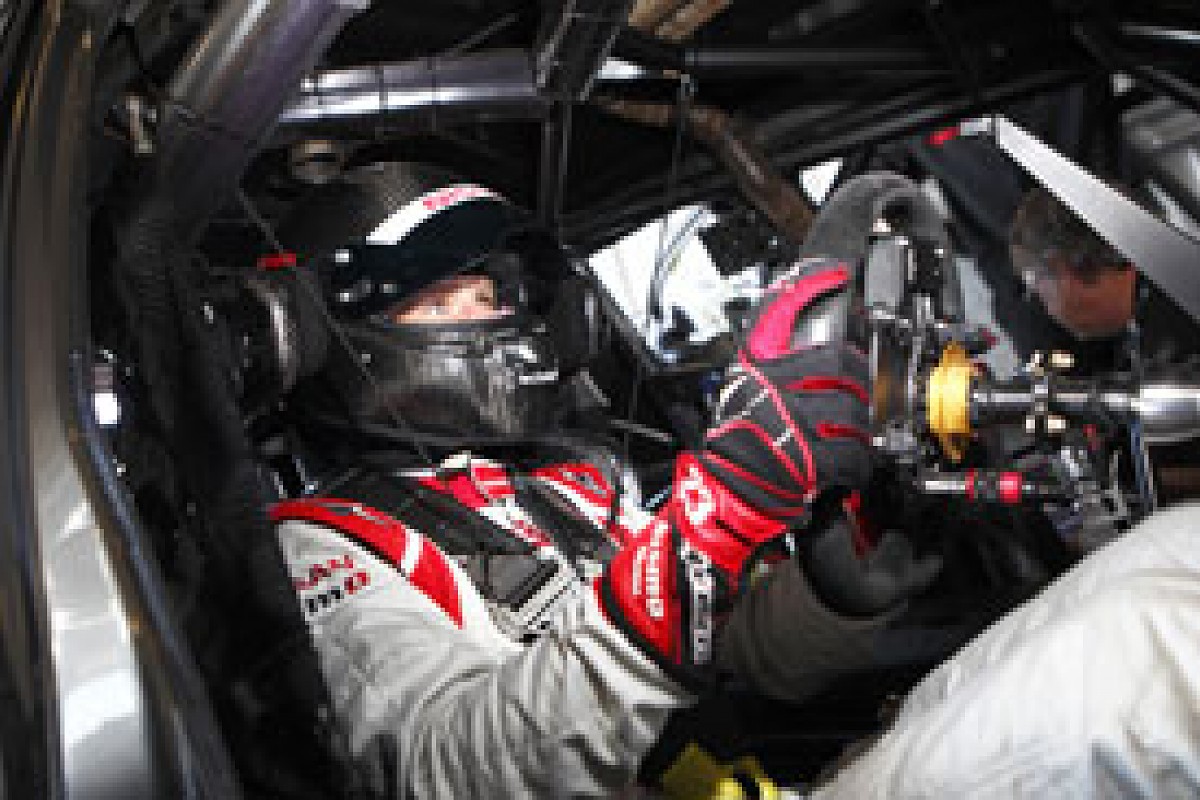 Krumm and Ordonez's test was part of the Nismo Global Driver Exchange
Krumm was even more guarded.
"It would be great but there are a lot of factors," he adds. "We will see."
It would be a safe bet that the Europeans will be at the 12 Hours in February and probably back for Sandown and Bathurst in the southern Spring.
Clearly, the two feature prominently in Nismo's plans and getting them to Winton was not the work of a moment.
Ordonez travelled for 41 hours from Madrid, via Singapore, to Melbourne, while Krumm commuted to and from Japan. That is not unfamiliar territory, even if his previous visits have had more to do with wife Kimiko Date-Krumm's Australian Open tennis commitments than they have race cars...
As is the case in many other international series, testing is scarce in V8 Supercars. Teams are limited to four days during the season, so the Kelly team was making a long-term commitment to the future to give their regular drivers a day off and give Krumm and Ordonez valuable seat time.
And it was not like their commitment went unrewarded in the short-term. At the very next race in the V8 Supercar Championship, at the same track, Moffat led Caruso home to a 1-2 result, Nissan's first win in Australian touring car racing for two decades.
With the increased profile that the series is getting it may not be long before the Bathurst 1000, that most Aussie of motor racing events, again rings with the sound of foreign accents.