Growing up in New Zealand, I've always been a massive fan of Australian racing. Watching the early Tasman Series races from 1964-69, the big-banger saloons support races were always the crowd favourites, and today the down under fascination with big-banger saloons is as strong as it is anywhere in the world.
That is encapsulated by the Australian Supercar series, which is one of the toughest championships around.
If you could imagine the Indianapolis 500 with three-cylinder Smart cars, there probably wouldn't be a big difference in lap times between the clerk of the course and a three-time previous winner, but in Supercars you get almost the opposite.
You have these brutal V8 monsters, overpowered and undergripped, difficult tracks, a lot of gearshifts, a lot of weight and not much technological help, yet the lap times are closer than a Formula 3 race. That's firstly because of the top-quality engineers they have out there and secondly, the standard of driving.
There's been a lot of talk about Supercars championship leader Scott McLaughlin moving to NASCAR in the future with Penske, but if you took the top 15 NASCAR drivers and pitched them against the top 15 Supercars drivers in a race of the two worlds - like they did with Formula 1 versus the Indycars at Monza in 1957 and '58 - in each other's cars, I believe the points would fall in favour of the V8 guys.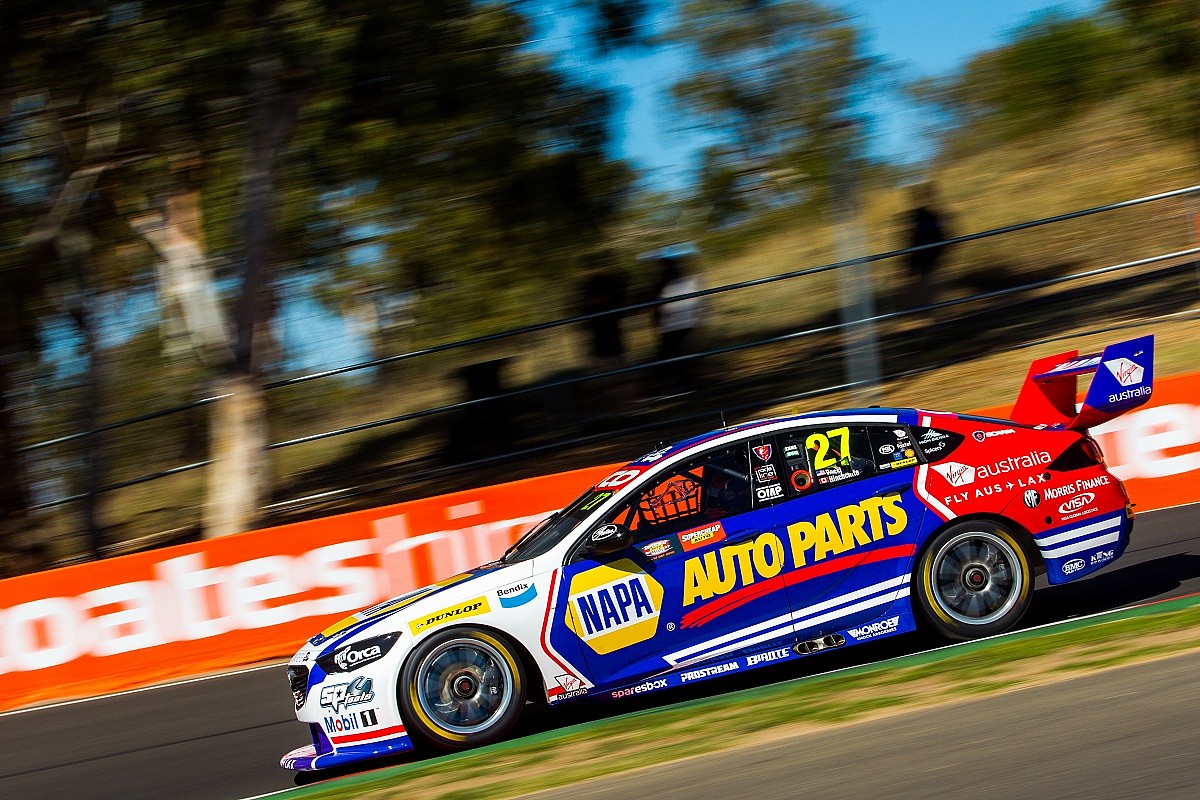 A number of drivers have been out there from the F1 world and IndyCar to do the Gold Coast, Sandown and Bathurst, and all have massive respect for the down under drivers, so it will be very interesting to see how IndyCar's Alexander Rossi and James Hinchcliffe (both of whom I have worked with) get on as a Bathurst wildcard entry this weekend after a disrupted test at Winton.
Where a lot of the drivers I work with have a very raw ability, Supercar drivers are seasoned pros who are naturally attuned to the requirement for discipline
I've also worked with around a dozen current Supercar drivers over here, and if you blindfolded yourself to who it was, or had no idea who they were and just compared their driving to a selection of drivers with current F1 or F1 junior status, you would find that the V8 guys are at exactly the same level. You wouldn't know that they hadn't been sent to you by an F1 team having won a few F2 races.
Be it Shane van Gisbergen, Cam Waters, Tim Slade, more recently Nick Percat - who won Bathurst at his first attempt with the factory Holden team in 2011, don't forget - or even going back to four-time Bathurst winner Greg Murphy, they simply want to go faster like every racing driver in the world.
I know that they often don't tell the others that they're coming over here, though - Shane will walk through Heathrow Airport and say, 'Hey, I just saw Cam Waters' (pictured below) and I'll say, 'Yeah, he's here tomorrow!'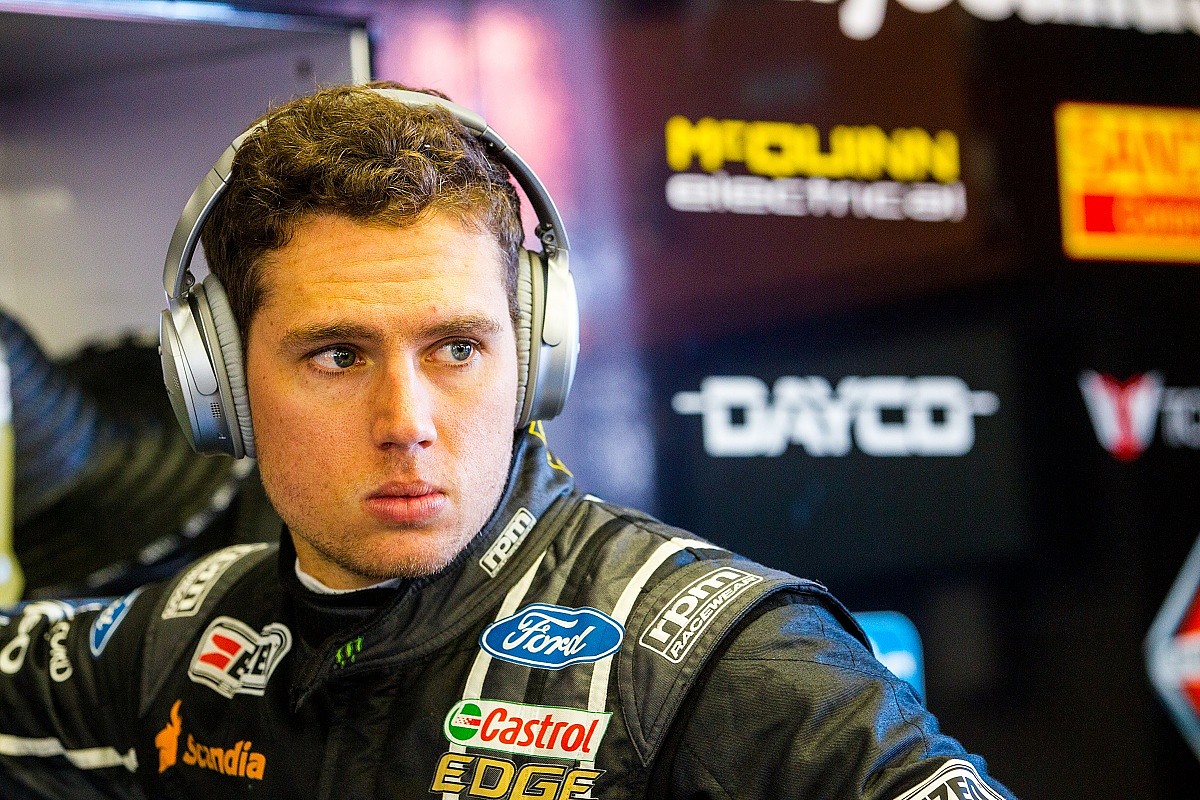 You'll be sitting with any number of those drivers and you would pick any number of them as the same. It's always a solid reminder that they are of a certain class, but just happen to be in a different environment, 12,000 miles away.
Where a lot of the drivers I work with are just discovering some of these concepts and have a very raw ability, Supercar drivers are seasoned pros who are naturally attuned to the requirement for discipline because of the amount of weight that those cars have.
If you start getting them out of line, that moment goes on for a long time, so they understand that you're not going to win races if you turn into a drifter.
But you can still take all of that and finesse it because the diagonal flat car, 50-pence piece-type driving won't necessarily be locked in as part of their nature and the introductions won't always be noticed or create the benefit that can be accrued.
We're talking about the quality of driving ability, which is very high, but we're not looking to make them faster, we want them crossing the finishing line first. Efficiency of driving is the key.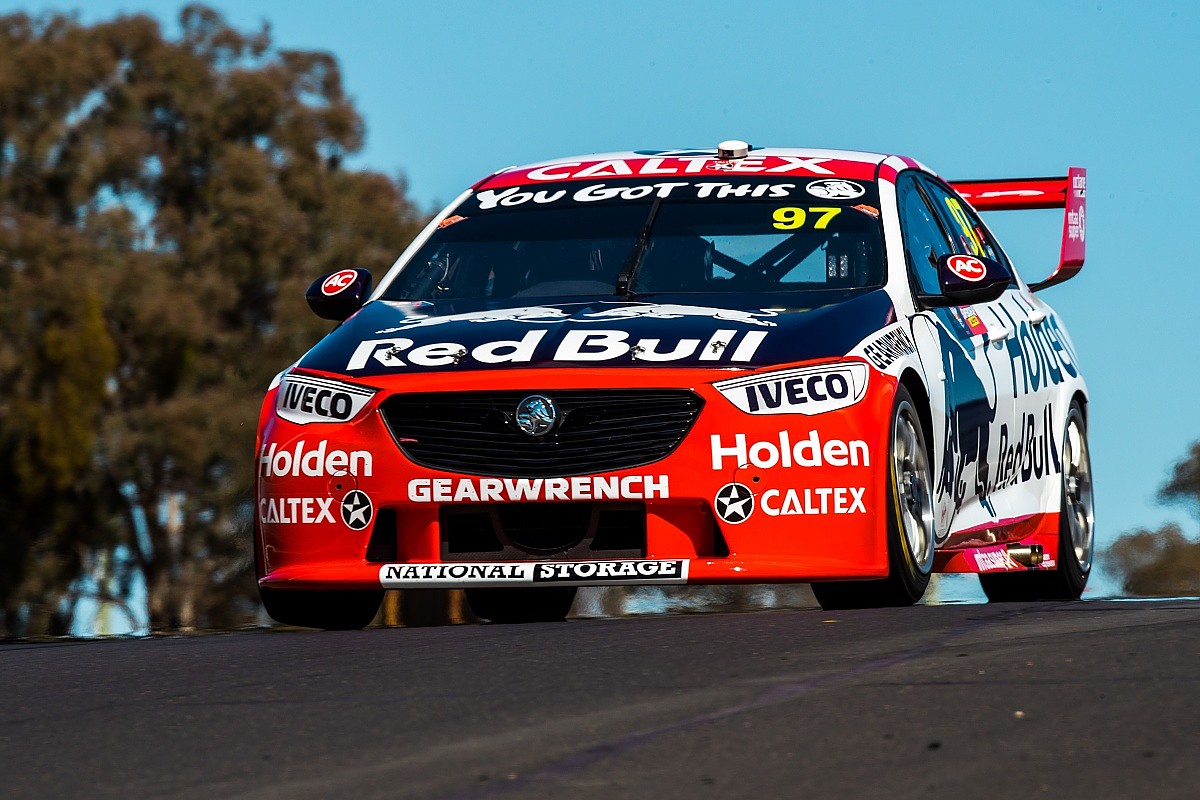 After I've done my couple of laps in the passenger seat, you can usually recognise that Australasian feel. Most of us grew up learning to drive cars on the loose backroads as soon as we could reach the pedals and the first thing you needed was car control, then you learned to straighten it out from there.
But while having car control is important, you want to be controlling it in as many straight lines as you can get - essentially doing a massaging exercise. That requires discipline and a good feel for what the car is doing.
You can feel that load there, and you can feel the joins in the footwork on the clutch
A huge part of what we spend our lives doing as racing drivers is developing the rates of weight transfer and manipulating it at a certain rate. That first three or four per cent of any input with your feet - either on the brakes or the throttle - and with your hands on the steering wheel, even though it looks like it's nothing more than taking the slack out of the steering and you can't even see it, is still vitally important to learn, even though it has practically nothing to do with the line.
If you get an early rotation, then you can get on the throttle earlier and have a better exit. That isn't necessarily part of their thinking, so there are things you can introduce and make ingrained so it happens lap, after lap, after lap.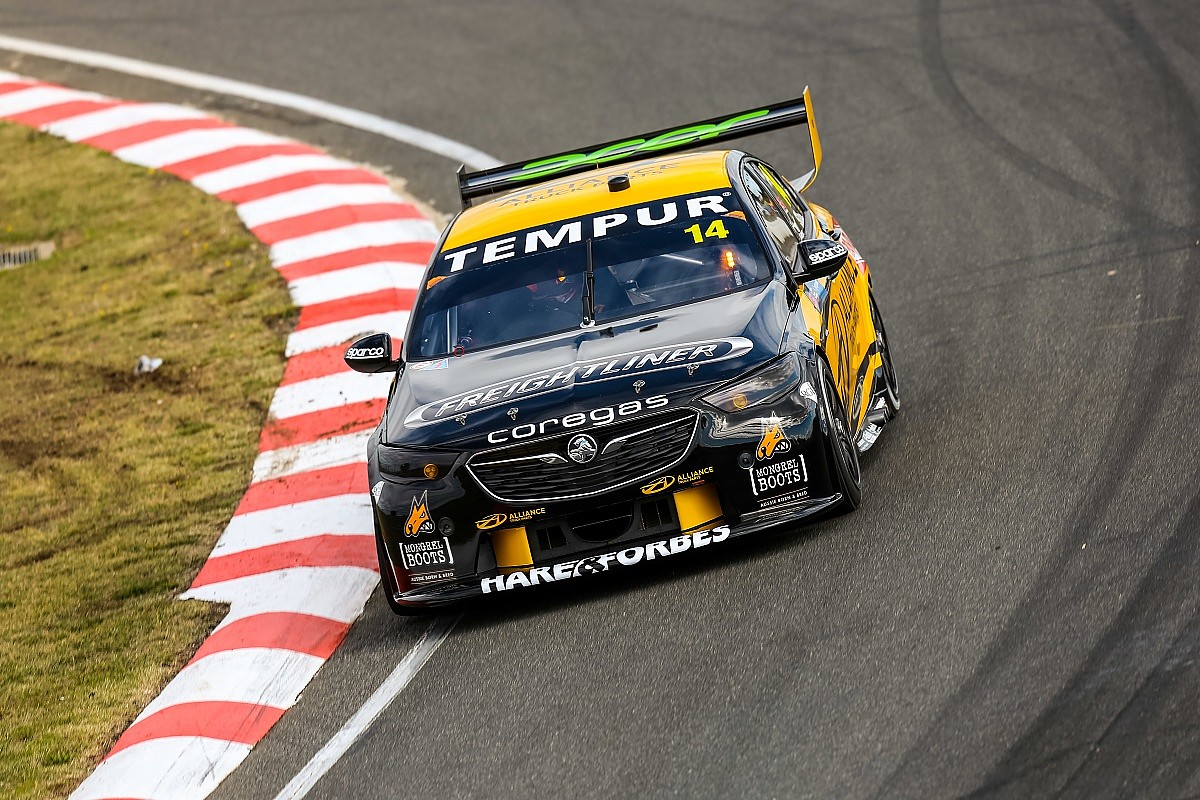 To get someone to do that all the time, you've got to be less forgiving of mistakes, so during training where you get a little bit too much load in the car in one corner or a braking input that's a little too sudden, you scrap the lap and go again as no matter what you do, you've left a tenth of a second behind that you can never get back. Near enough is no longer good enough.
Sometimes I'll go and do a lap one tenth quicker and the only difference was that I didn't have quite as much weight in the car on the outside of a corner that was flat for everybody else. You can feel that load there, and you can feel the joins in the footwork on the clutch.
It's subtle things like that where you think, 'That was a terrible gearshift' and actually it wasn't the gearshift, it was your feet with the way you came off the clutch or went on the throttle.
So even with drivers of such a high standard as you find down under, there's plenty that we do.
This feature is part of our Autosport Performance series, designed to give racers the knowledge, skills and tools they need to improve themselves