Disappointment is par for the course for a racing driver. For every victory and championship triumph, there are many more frustrating weekends that fail to live up to expectation or result in heartbreaking near-misses. And for young single-seater drivers dreaming of Formula 1 superstardom, the prospect of being dropped by an academy scheme - widely seen as the direct route to the top - is perhaps the ultimate setback.
But how a driver responds when met with these adverse conditions can be the making of them, as proven by Alex Albon's rise from being dropped by Red Bull after one year in Formula Renault to flourishing at Toro Rosso and earning a shot at the senior team.
Knuckle down, show an aptitude for continued self-improvement, and results - and opportunities - will usually follow.
Having failed to reach the target set by Renault of finishing in the top three of last year's FIA European Formula 3 championship, the momentum that had been building behind Sacha Fenestraz was abruptly derailed as the Franco-Argentinian was cut from its Academy.
Fenestraz, the brother-in-law of Toyota LMP1 driver Jose Maria Lopez, was only 11th in the standings with Carlin, 173 points behind third-placed Robert Shwartzman, who he had comfortably beaten to the previous year's Formula Renault Eurocup title. A reversed-grid win in Pau and pole at Silverstone were rare highlights in a year that he describes as "the worst of my career".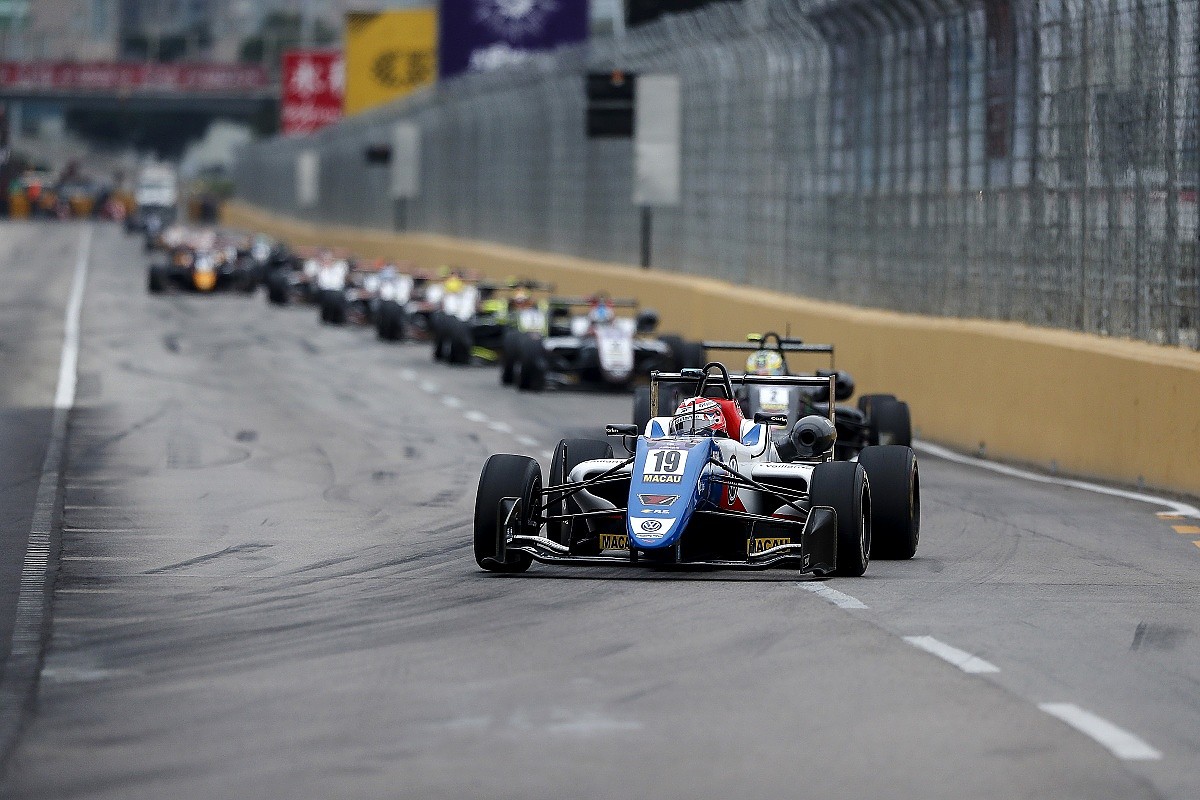 He was also unable to score points in a four-race GP3 cameo with Arden and his confidence took a beating as he struggled to live up to the expectation of succeeding 2017 F3 champion Lando Norris, a member of the same ADD Management stable.
But finishing third in Macau on Yokohama rubber, rather than the Hankooks used in Europe, showed an impressive blend of pace and maturity that hinted he was not to be written off just yet.
After consulting with compatriots Loic Duval and Benoit Treluyer about turning his back on Europe in favour of Japan, Fenestraz took the plunge and signed up with crack F3 squad Motopark - which has entered into a technical partnership with local outfit B-Max - and added a parallel programme in Super GT with a Kondo Racing Nissan GT-R in the GT300 class.
"Now I'm enjoying my racing again and I'm driving almost every weekend, where if I had stayed in Europe I would be driving once a month maybe" Sacha Fenestraz
"For two or three weeks it was a bit hard but in the end it was done, I couldn't go back to the beginning of the year so I just continued to do my stuff," Fenestraz says of Renault's decision.
"The only choice I had [in Europe] was in the new F3, which is very expensive and unfortunately not a lot of driving, so we decided to come to Japan. Now I'm enjoying my racing again and I'm driving almost every weekend, where if I had stayed in Europe I would be driving once a month maybe.
"It's a very strong level in F3, Team TOM'S is a bit like the Japanese Prema so we've got a lot of work to do to beat them. They know the tracks very well compared to us European guys."
Sure enough, with so much learning to pack into a short space of time, simulation has been a vital asset for Fenestraz. He has a Pro-Sim unit built by GP2 race winner Adrian Quaife-Hobbs in his Tokyo apartment, complete with an accurate F3 model they developed together, which he uses to conduct pre-event testing.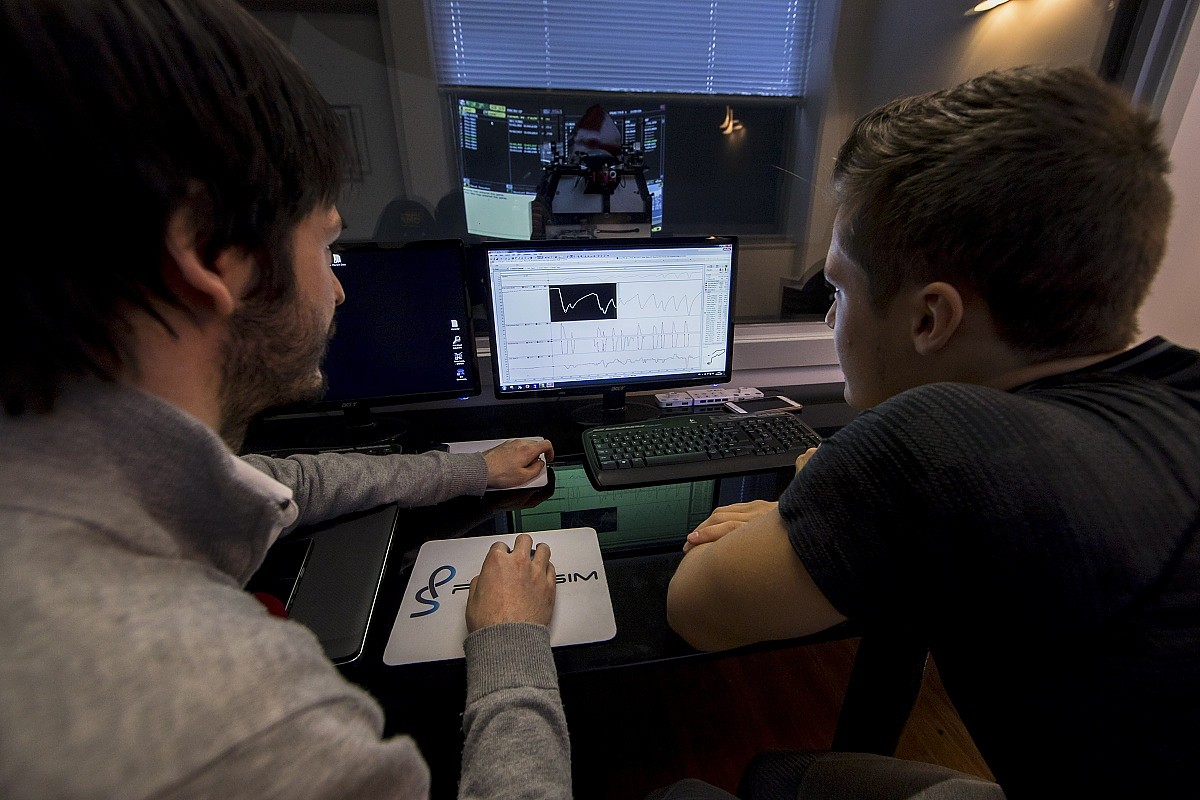 But, instead of trying to exactly correlate set-up as in F1 simulators, it's more about repetition of the core skills - braking, steering and throttle application - needed to extract the best from any car and building familiarity with a group of circuits that are all new to him, alternating between nailing the lap time on a single flyer and maintaining performance over a race stint.
The hard work has paid off handsomely. He made the best possible start to his Japanese F3 campaign with a debut victory at Suzuka and didn't look back, wrapping up the championship with two races to spare after an eighth win of the season at Motegi.
Adapting quickly to the all-new selection of tracks, the 20-year-old won five of the first six races - including a hat-trick in wet/dry conditions at Autopolis, where he qualified over a second faster than anybody in the wet - and also sits second in the "completely new world" of Super GT.
Kondo is the best-placed of the teams on Yokohama rubber and Fenestraz narrowly missed out on a first win at Buriram in June, where co-driver Kazuki Hiramine was overtaken on the final lap.
"It has been a tough year of learning the tracks and learning a new category like the GTs, which is a lot harder than I thought, and jumping from one car to another," Fenestraz says.
"The biggest difference is the weight. [The GT-R] is a bit of a boat in a chicane when you change direction, also you can't see as much as in the F3 - at the start you don't really know where to put the wheels, and it's a lot wider too.
"So that's also good with the sim, I was training a lot at the beginning of the season on the GT and then going to the F3 again and again to see the differences.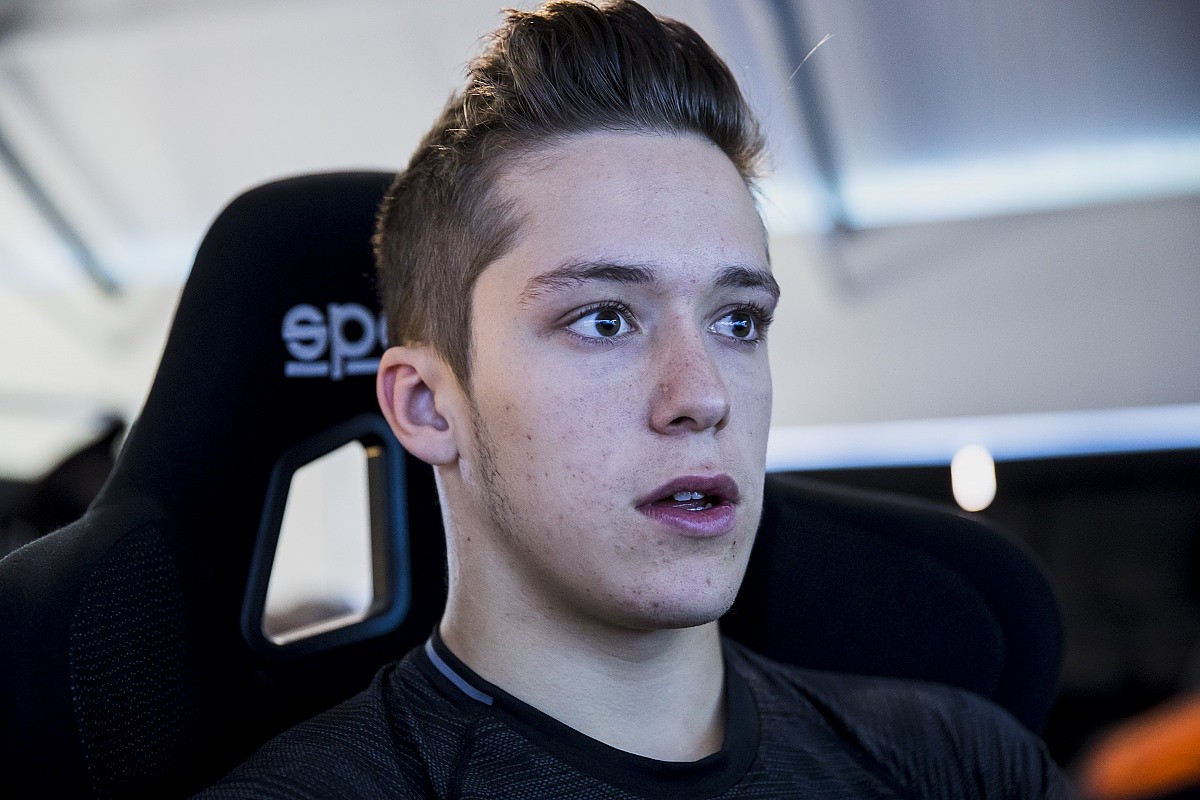 "Suzuka for example is a very difficult track in a GT car compared to the F3, there are maybe three or five corners that start to be proper corners - it was that kind of thing that I worked really hard at on the sim."
When he shared a flat with Norris last year, the two would often race each other online to improve their understanding of the slipstream effect, how the loss of downforce from running behind another car is manifested at different corners and where subsequent opportunities present themselves. Fenestraz says this insight is even more valuable this year.
"Many drivers who have made it to F1 came through Japan - not as much as coming through Europe, but if you do a good job it's still possible to make it." Fenestraz
"It helps a lot because I had no clue about the tracks in Japan when I arrived," he says. "They are really tricky, narrow, old school tracks with no room for mistakes, and I need to learn them as fast as possible because I'm battling for the championship.
"We're not looking for lap time on the sim, it's more just to learn if it goes right or left and then try different lines, so you start thinking about where you can overtake at each track."
That came to good effect in the final leg of the F3 triple-header at Autopolis, a race Fenestraz describes as "one of the hardest of my career", where in damp conditions on slicks he passed Toshiki Oyu around the outside of Turn 1 to seal the victory.
But once he's built a familiarity with the corners, there are still plenty of other skills he can practice, not least in Super GT learning how to be lapped by the faster GT500 cars without losing time. This he rates as "the best thing of the sim by far".
"That's mainly the thing that I use it for," says Fenestraz.
"It's learning the traffic. I always try to take a slower car, having faster cars coming from behind. Even if it's not the same track, sometimes just thinking what to do helps you."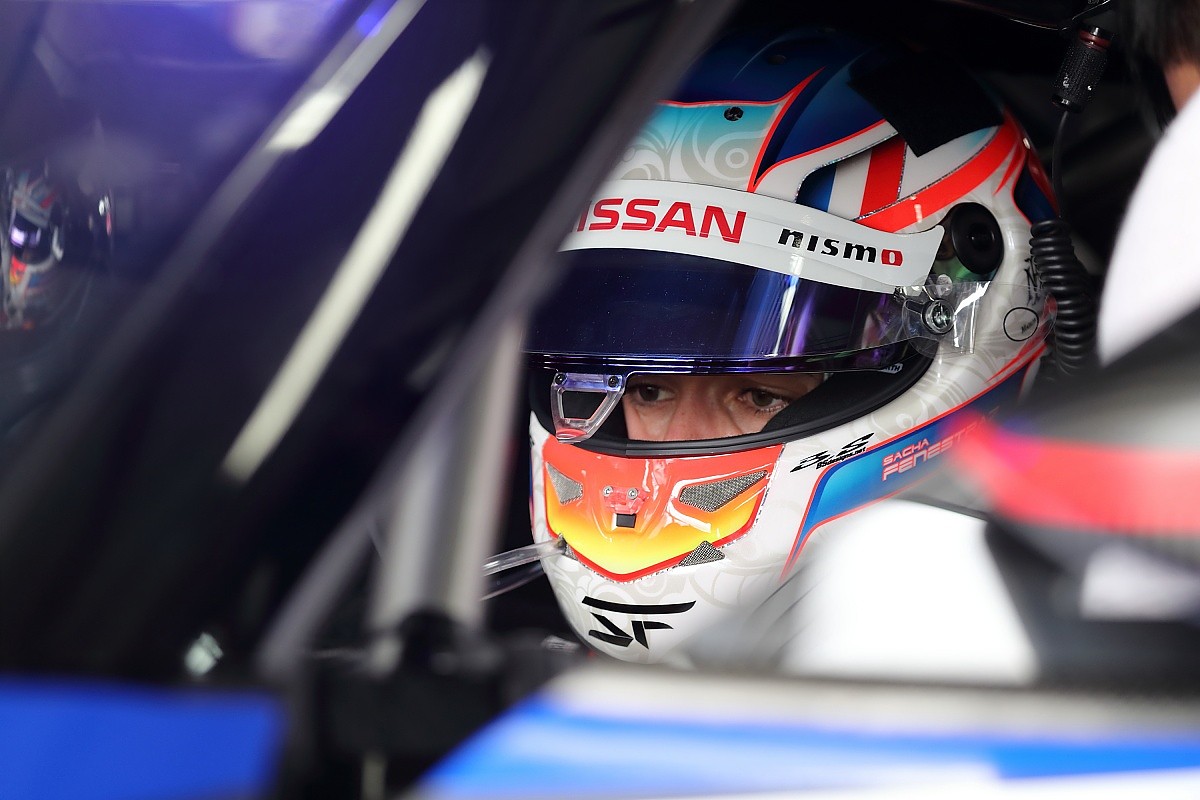 The season-highlight 500-mile race at Fuji at the start of August was comfortably the longest he had ever contested and that, combined with the GT's weight, posed a stern test of his tyre management skills.
"It's something I did last year as well before the GP3 rounds, trying to learn the degradation," Fenestraz explains.
"It's very difficult to do a good tyre model [on the sim], but you basically try to put how fast you use the tyres and it makes you understand how to approach the corners to be less aggressive. It helps a lot on the simulator to see what approach you need to give to the corner to ask the least possible of the tyres, while still being fast."
Fenestraz acknowledges that his move to Japan "was putting me a little bit out of the way of my dream", but is learning a vast range of skills that will stand him in a good stead if an opportunity comes knocking with a manufacturer in sportscar racing.
"That's my second goal after F1," he says. "Being a professional driver would be a very good achievement."
But he's not losing hope of following Norris to F1 just yet.
"It's not impossible," he insists. "Many drivers who have made it to F1 came through Japan - not as much as coming through Europe, but still a few. Of course it's a bit harder, but if you do a good job it's still possible to make it."
As Albon's career trajectory shows, one setback doesn't have to be the end of the road. That steadfast refusal to admit defeat can only be a good thing.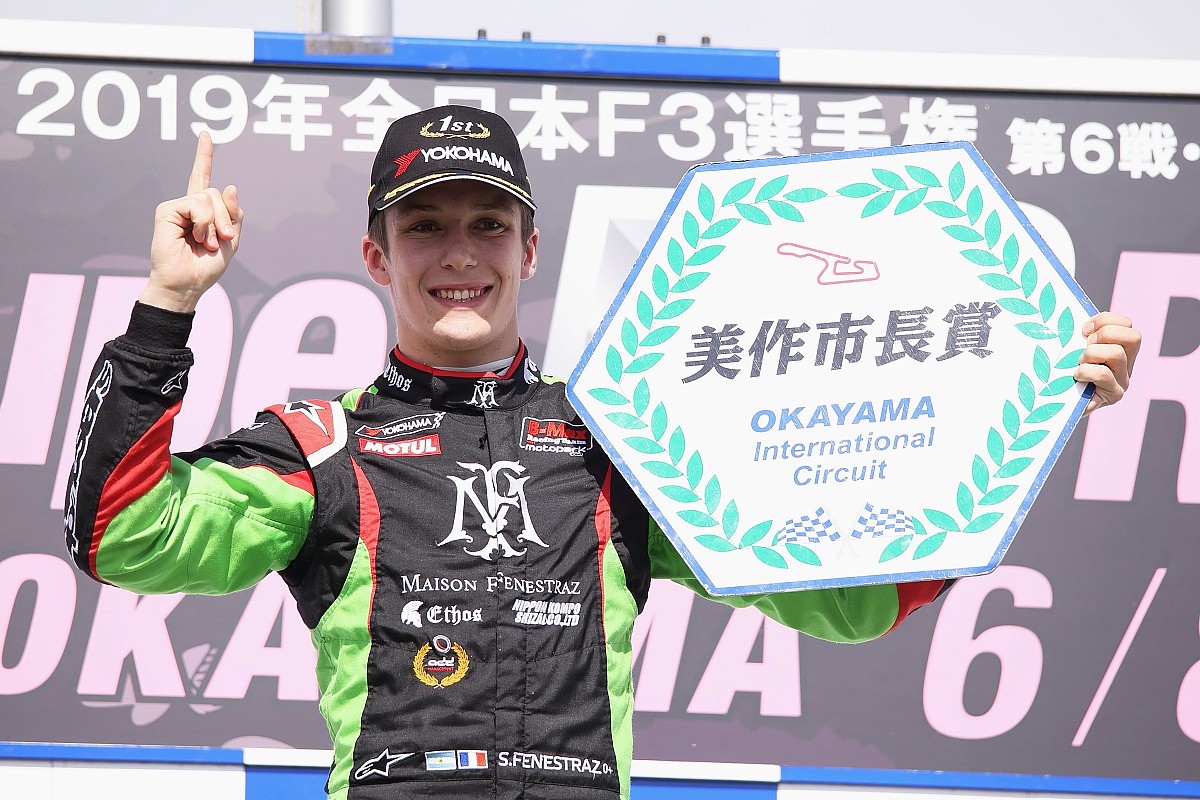 What next for Fenestraz?
After wrapping up the Japanese Formula 3 Championship title one round early at Motegi, the logical next step for Sacha Fenestraz is the country's top-level series: Super Formula.
As for most leading drivers in Japanese motorsport, such a programme is inextricably tied in with Super GT, where Fenestraz has also made waves this season. With three rounds remaining, he lies second in points in the secondary GT300 (GT3 equivalent) class with co-driver Kazuki Hiramine in a Nissan GT-R.
Fraser Sheader of ADD Management, which has guided Fenestraz's career for the past few years, says plotting his driver's future in Japan is "like doing a DTM deal with Formula 2 connected to it".
In other words, a driver's Super GT programme is all important because this is where the paid manufacturer seats are, and then Super Formula fits in around that.
"We're working on various options really," adds Sheader. "The target is GT500 [the top class of Super GT] and Super Formula - that's the dream ticket. At the moment we're assessing our options between the three manufacturers [in GT500], and things will unfold within the next four to six weeks."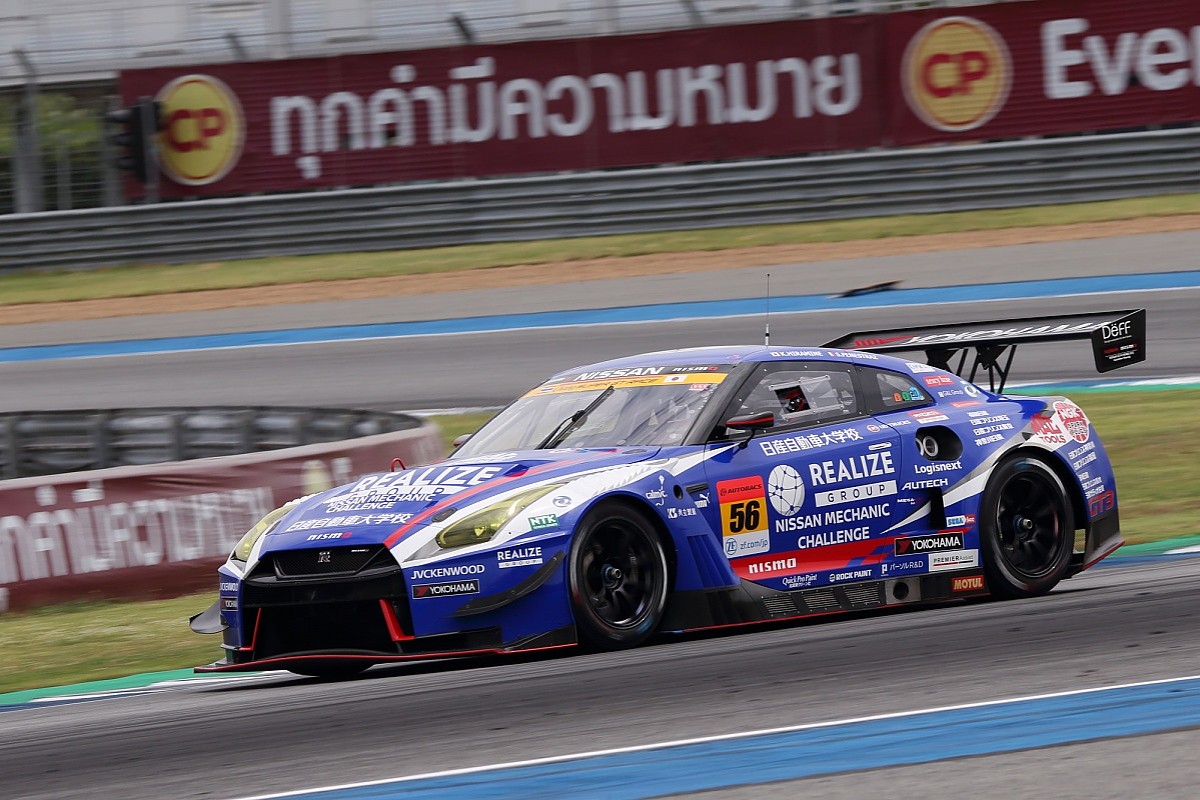 Those three manufacturers are Honda, Toyota (via its Lexus brand) and Nissan - only the first two of those provide engines for Super Formula, although Nissan is happy for its Super GT-contracted drivers and teams to represent other manufacturers in single-seaters.
Out of the Super Formula teams, Fenestraz is already racing for two of them this season: he's with B-Max with Motopark in F3, and Kondo Racing in Super GT.
B-Max with Motopark runs Honda powerplants in Super Formula, but its team is often a home for Nissan proteges. Kondo runs Toyota engines in SF, and also has a Nissan squad in GT500. So Fenestraz has theoretical links to all three manufacturers.
When asked whether those two teams could be a potential home for Fenestraz in 2020, Sheader replies: "Yes, but to be honest there are only one or teams that we're not talking to!
"It's about summing up the best GT500 scenario, and dovetailing that with the best Super Formula option."
While Fenestraz will be open if Formula 1 comes calling, his focus, says Sheader, is firmly on "securing the right future in Japan".
That means he's unlikely to join the FIA F3 grid for November's Macau Grand Prix - in which he was a podium finisher in 2018 - and will instead aim to further integrate himself within a Japanese motorsport community in which he is already extremely happy and comfortable.
- Marcus Simmons