Access to a Formula 1 grid can feel as difficult as penetrating Fort Knox. Standing guard at the pitwall entrance is a line of security guards clocking the passes of every person who tries to traverse the hallowed asphalt.
Mechanics wheeling a set of four tyres wrapped in heated blankets have been known to be stopped if their passes are not visible. Only team members who have a job to perform are allowed on the grid.
Permission is also granted to TV crews, senior dignitaries, random celebrities and - of course - the 20 competing F1 drivers. No substitutes allowed to even wander the grid.
Although that rule has been relaxed in recent years, it was very strictly enforced in 2007.
That year, Markus Winkelhock, son of hard-charging 1980s F1 racer Manfred, was a test driver for the Spyker team. As he walked across the pitlane to join his outfit on the starting grid for the British Grand Prix, his progress was impeded by the raised arm of a security guard.
Wearing the team's kit and pointing to his pass, Winkelhock remonstrated with the hard-nosed official. "But I am Spyker's test driver," he pleaded. It was no good. He was forced to watch through the catch-fencing, standing alone in the pitlane.
Two weeks later at the Nurburgring, Winkelhock was leading the European GP, in a Spyker. Following a sponsorship row with incumbent Christijan Albers, Winkelhock was given a late call-up and, with nothing to lose from last on the grid, he was switched onto wet tyres by technical boss Mike Gascoyne as a storm cloud approached.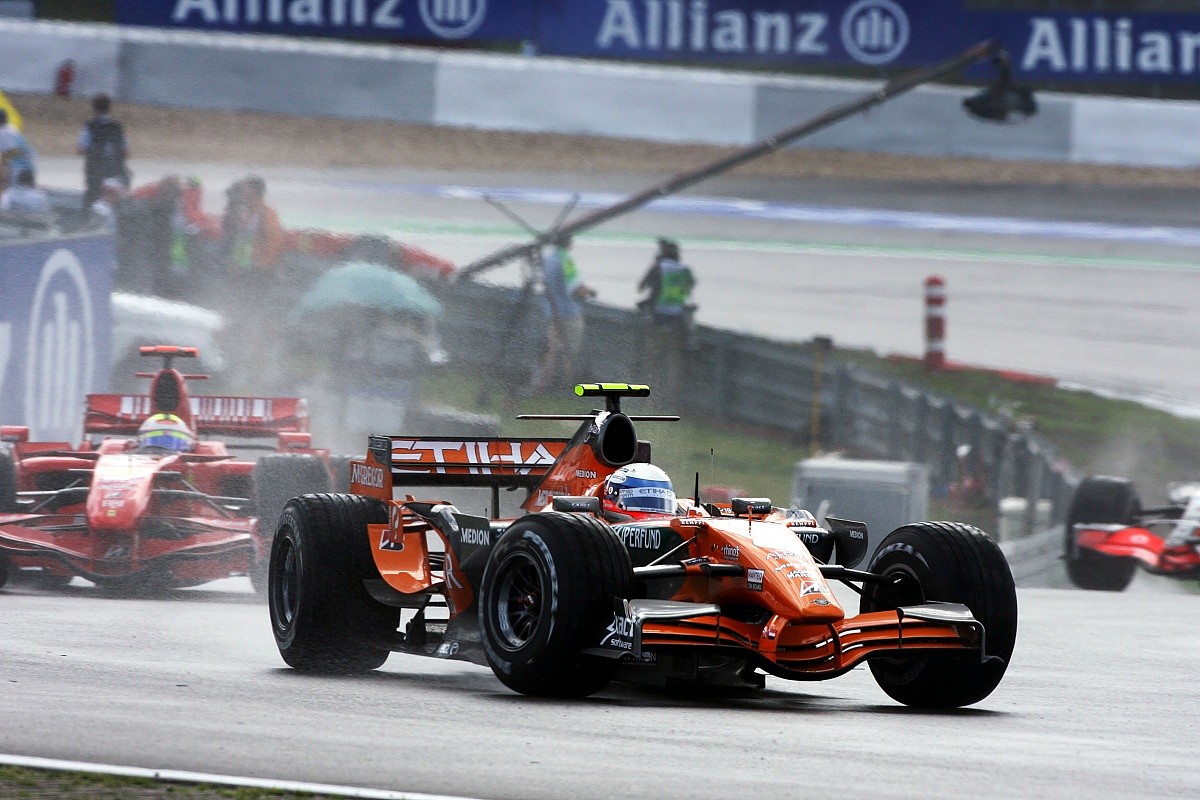 When the rest of the field pitted on lap two, the German found himself in the lead - at one stage with a 30-second advantage - and stayed there for six laps before retiring with hydraulic failure after 13 laps. It was to be Winkelhock's one and only grand prix start. By the Hungarian GP two weeks later, Sakon Yamamoto had taken his seat.
It isn't known if Winkelhock ever found the same security man to gloat over his newly granted access, but the incident at Silverstone highlighted the difference in status between a race driver and being merely a reserve driver. It might sound an important job but, for all their hard work and unseen preparation, it's only when the understudy gets the call-up to take over the major part that the world takes notice.
The art of testing
To understand a car and engineer it to travel quicker was traditionally a job performed by an F1 team's race drivers.
From Ferrari's proving ground at Modena in the 1950s to the weeks of running at Rio de Janeiro ahead of the season starting in Brazil in the 1980s, the race drivers were the quickest and most adept for the preparatory work too. Testing would also help them develop a car to their liking.
"It was a fantastic benchmark for a young driver coming in to measure yourself against the race drivers" Anthony Davidson
With increased technology in the 1990s, such as semi-automatic gearboxes, active suspension and traction control, teams needed to dedicate more time to testing their cars' systems to enhance reliability before committing them to a grand prix weekend.
As a result, the role of test driver came to prominence. Teams would be on the lookout for up-and-coming talents who could drive consistently, not make mistakes and offer intelligent feedback.
When Nigel Mansell failed to agree a deal to partner Alain Prost at Williams for 1993, the team promoted test driver Damon Hill to the empty race seat as he was familiar with the FW15C's complicated electronics and was a popular member of the squad. Hill went from struggling to qualify in a part-season with a by-then terrible Brabham to the car that had dominated 1992, thanks to making good use of his test chance.
Suddenly, a new avenue for drivers wanting to get an F1 race drive was opened up but, as manufacturer involvement and spending increased, being a test driver became a fundamental part of a team's research and development plan. It was a full-time job itself.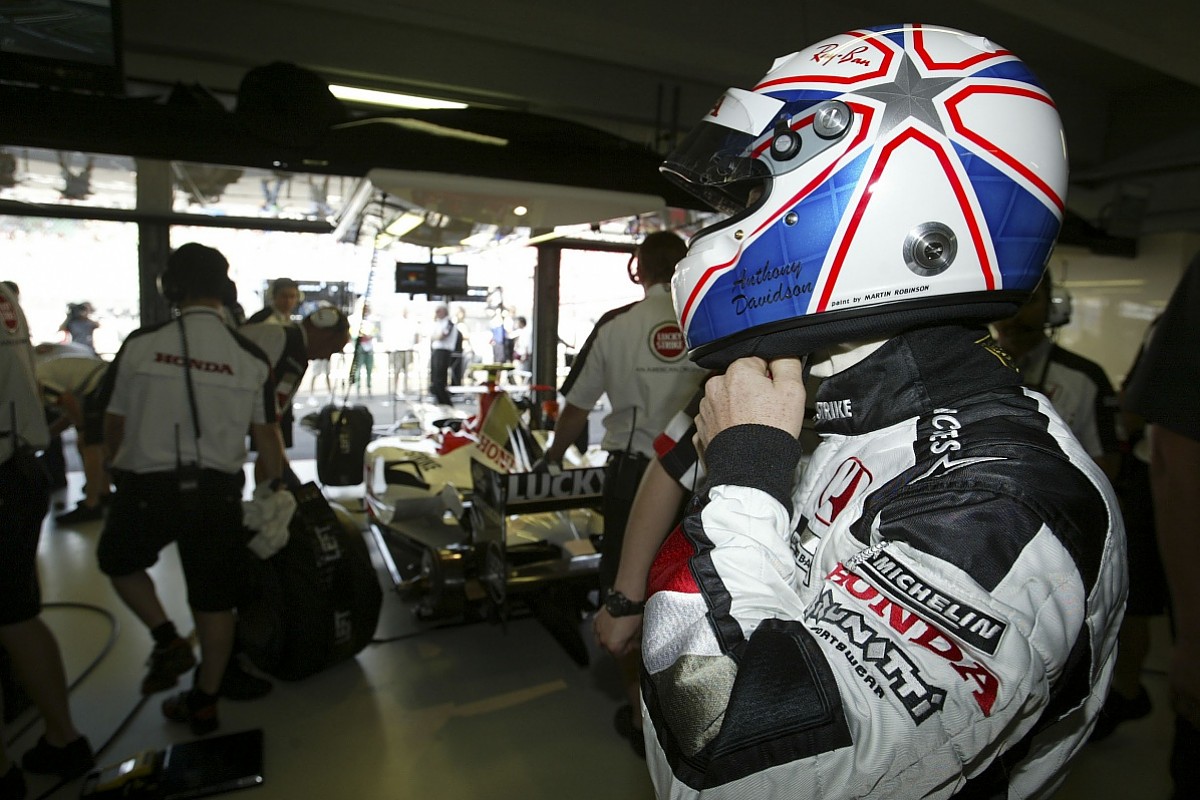 In 2000, Anthony Davidson was appointed to test for BAR and stayed on through its guises as Honda, Brawn and now Mercedes as a simulator driver.
He admits that he didn't know whether it was the right thing to stop racing - aside from two grand prix starts for Minardi in 2002 and sporadic GT outings in Prodrive Ferraris fielded by BAR boss David Richards - after finishing runner-up to Takuma Sato in the 2001 British Formula 3 championship.
But he knew it was his big chance to prove himself in an F1 environment, and was ultimately rewarded with a race seat for Honda 'B team' Super Aguri in 2007.
"It was a fantastic benchmark for a young driver coming in to measure yourself against the race drivers," says Davidson, who continued his racing career alongside his sim duties driving LMP1 prototypes for Peugeot and Toyota.
"All the data would be there for the engineers to extrapolate and pour over to see how your performance was.
"The test driver would often run different programmes, as you were testing developmental parts that might not see the light of day, but in the lap times you were able to show what you could do - it was right there for everyone to see."
The early 2000s was a period of unlimited running, when teams had the budget to produce a carbon copy of the race team for test purposes - running multiple cars when the race drivers were present.
After losing his drive at Jaguar, Pedro de la Rosa was signed by McLaren as one of two testers alongside Alex Wurz. He completed more than 50 test days in 2006, and believes he benefited greatly from the experience.
"It made me a much better driver," says de la Rosa.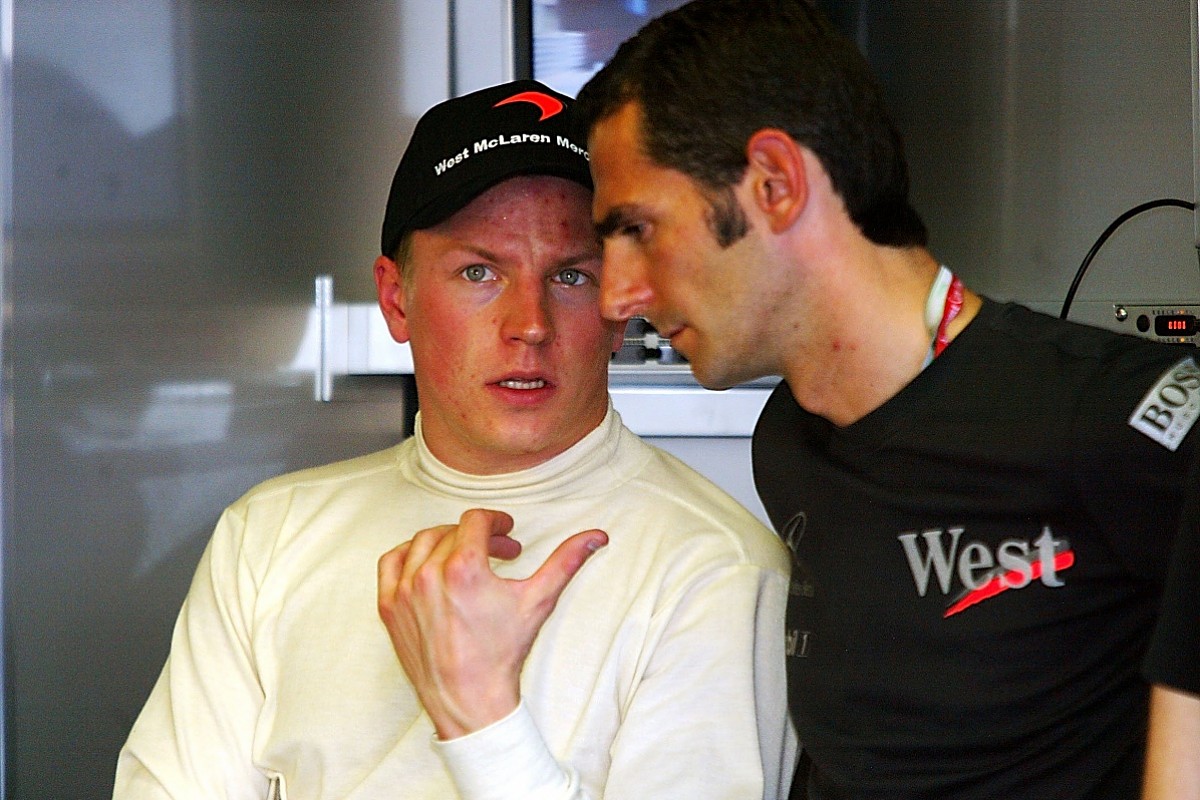 "When I look back at my time at Jaguar, I knew nothing about Formula 1 compared to 2008 or 2005. McLaren for me was the most interesting part of my career.
"You had to work for your race drivers, and this meant adapting your style to what their needs were. Kimi [Raikkonen] always was very specific about a very different front geometry, and no one liked it but we had to adapt to him.
"When I was testing or in the simulator, we always used his front geometry. If you want to be the complete test driver, you have to be adaptable."
With test drivers at that time often completing more than 10,000km per year, they were prized assets to teams.
"I actually gave up racing, rightly or wrongly, but what that did do was endear me to the team at Brackley," says Davidson.
"If you want to be the complete test driver, you have to be adaptable" Pedro de la Rosa
"I stayed loyal, they stayed loyal to me and I knew no one else would give me a chance. It was also a full-time job and that kept you sharp. It kept you interested and massively motivated. The focus was on trying one day to get into a seat to race for real."
Teams outside the top four in the previous year's constructors' points were permitted to run a third car in Friday practice from 2004, which helped boost Davidson's case.
As he was accompanying the team to every race, he would get the nod if anything happened to either race driver. Forever waiting in the wings, like the understudy in a play, one day he might be able to prove what he could do on the main stage.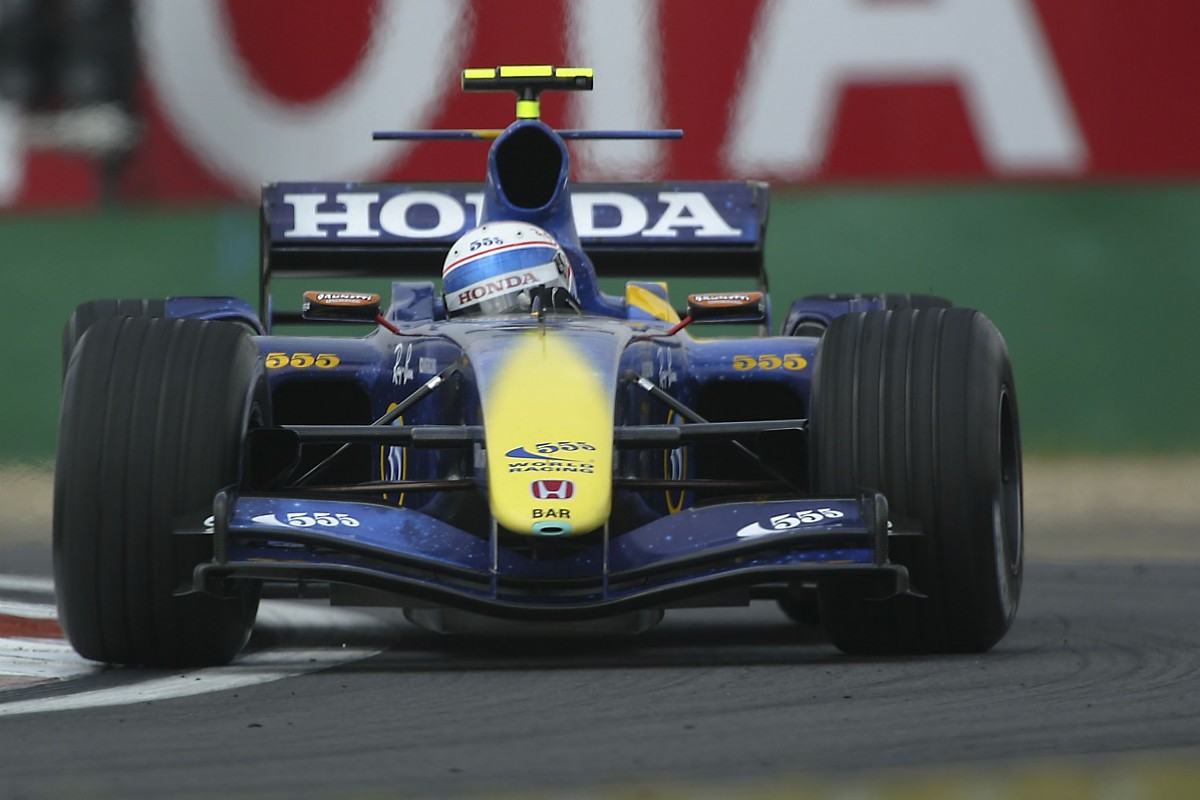 The call-up
When it does arrive, the big chance doesn't always work out as expected. Witness Jean-Louis Schlesser replacing an unwell Mansell at Williams for the 1988 Italian GP and clashing with leader Ayrton Senna while being lapped, or Luca Badoer qualifying last in both of his substitute appearances with Ferrari following Felipe Massa's Hungarian GP qualifying accident in 2009.
Davidson's golden opportunity came when BAR's regular driver Takuma Sato fell ill at the 2005 Malaysian GP, but it couldn't have happened at a worse venue.
"I would have jumped at the chance if it was Silverstone or Barcelona, but Malaysia was tough," recalls Davidson.
"In those days you flew out last-minute because you knew you would be testing the following week, so I went on Thursday with the senior management. With the eight-hour time difference, I was in bits. When I got the call on Saturday morning to say I would be doing qualifying, all I wanted to do was be in bed.
"I had about two hours of sleep the whole night. And I was dead. I was thinking, why, of all the chances I had. Why here? Why now? Give me Barcelona any day!
"On top of that, the way qualifying was done back then was on aggregate. If you were new in the car, as I was, you had to go out first, so the track was green and it was a one-lap qualifying shootout.
"I was the first one to go out there on a totally green track. Everyone else went out and just went faster."
Having focused on race runs in testing, Davidson felt far more prepared for Sunday than he had for qualifying, but his Honda engine blew up after only two racing laps.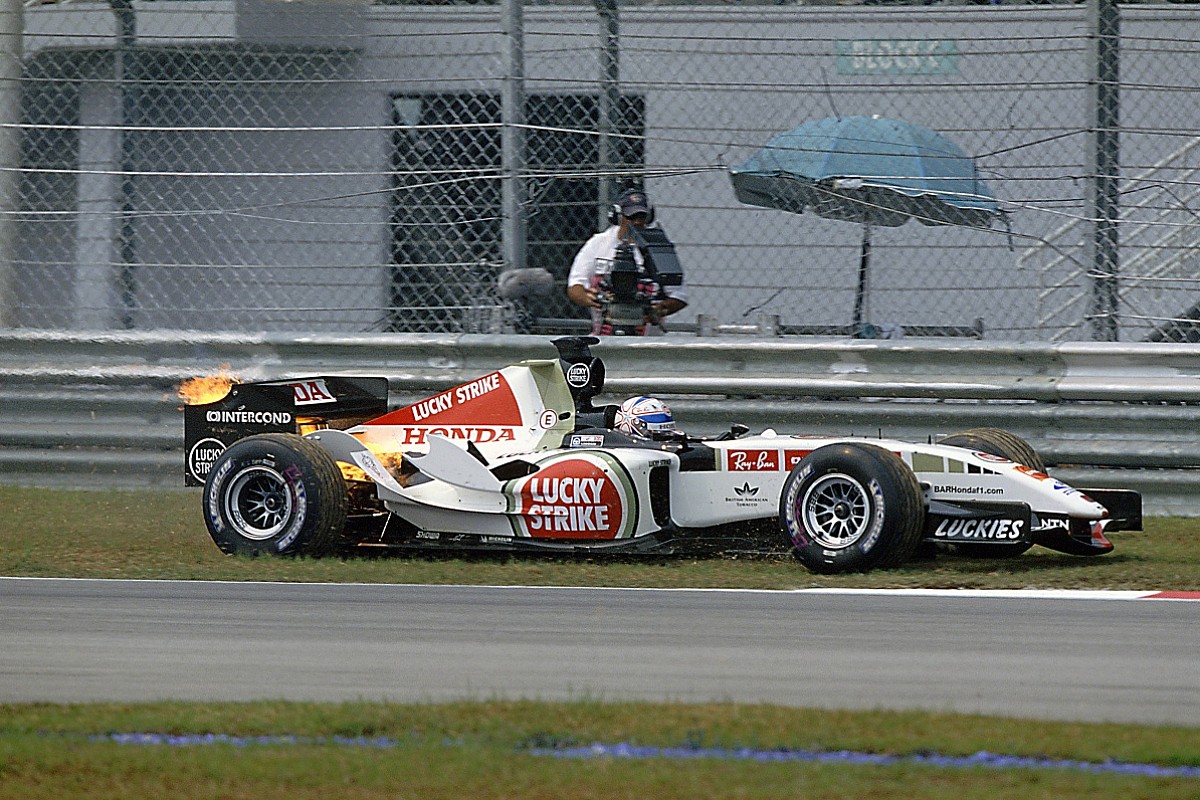 "Every race I went to I was excited and hopeful of getting a race drive, but with trepidation at the same time as you knew you could get thrown in at any second before qualifying," he says.
"On another occasion I had a seat-fit at Jordan because it didn't look as if Giancarlo Fisichella would race. It didn't happen, but there was always a chance I would get a call-up."
There are often last-minute deals that are struck between teams when a seat becomes vacant. After Sergio Perez suffered concussion in qualifying for the 2011 Monaco GP, he travelled to Canada a fortnight later still suffering the after-effects. That year Sauber had GP3 champion Esteban Gutierrez as its official reserve driver, but hadn't figured that the youngster would be needed to race.
"Now the test driver role doesn't make sense because there is no testing - you're mainly a simulator driver" de la Rosa
When Perez withdrew following first practice in Canada, Sauber approached McLaren to use de la Rosa, who had raced for the team in 2010. He had previously been called up by McLaren to replace Juan Pablo Montoya for the 2005 Bahrain GP and set the fastest race lap, impressing enough to earn a longer opportunity when Montoya dramatically left the team following the 2006 US GP.
The reason for Sauber overlooking its official reserve - a scenario repeated when Lotus plumped for Heikki Kovalainen to replace Kimi Raikkonen for the final two races of the 2013 season, rather than its reserve driver and GP2 champion Davide Valsecchi - can be explained by the changing dynamic of the role.
When several F1 manufacturers pulled out in the late 2000s, in-season testing was massively restricted to further reduce spending. So-called 'young driver' tests were created to help burgeoning talent yet to start a grand prix, but these are essentially revenue-generators for the smaller outfits.
"When I was a test driver for McLaren, it was a really important role in the team," says de la Rosa. "Nowadays the test driver role doesn't make sense because there is no testing - you're mainly a simulator driver and have to race in other series."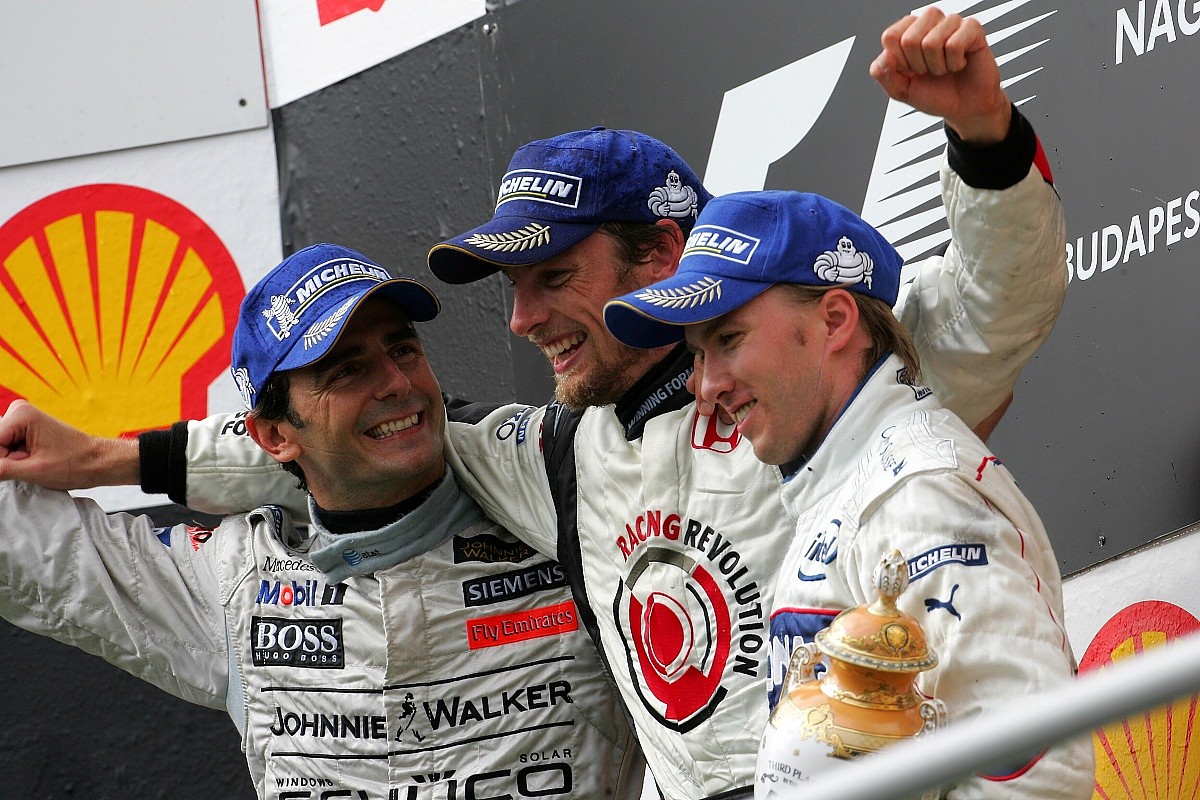 Testing - but not in the real world
Today, the role of a reserve driver is essentially one that involves hours in the team's simulator back at base running development parts or tweaking set-ups. Then at races they take on PR appearances and sponsor meet-and-greets, even dovetailing with television work.
It's a far cry from spending thousands of hours in the car itself to stay sharp. In addition, the complicated systems on a modern F1 car make the challenge of instantly stepping into a race seat and performing doubly hard.
Reserve drivers who aren't competing in any other championship cast a lonely figure during a grand prix weekend. They are literally a spare part.
In 2016, Paul di Resta was appointed as a reserve driver at Williams. He was an ideal candidate: present at races for Sky Sports F1, had experience from more than 50 grands prix - albeit none in the turbo hybrid era - and still race-sharp from competing in the DTM.
After Martin Brundle was taken ill and forced to miss the 2017 Hungarian GP, di Resta was originally set to fill in for him in the commentary box. But when Williams lead driver Massa was stuck down with a virus on Saturday morning, the Scot had to set down his microphone and qualify the car, having only spent one day in the simulator before the start of the season.
The first substitution was easy, but the second was a much tougher ordeal.
"I'd read the driver manuals, I'd kept up with briefings throughout the year, but when the decision was made after FP3 on Saturday morning, I thought it was absolutely bonkers to be going straight into qualifying," recalls di Resta. "I thought it was a big ask, but I wasn't going to say no.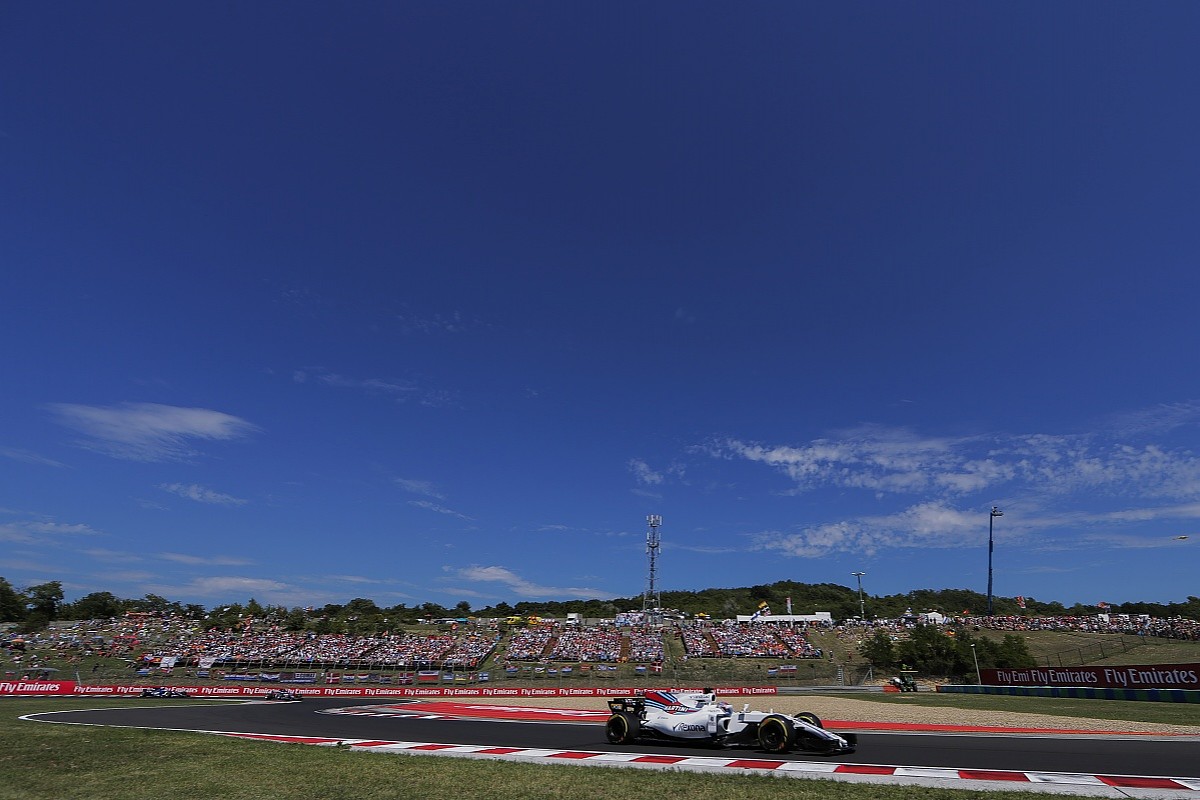 "Getting into the car I was at maximum capacity, taking it all in. When I left the garage it all became natural. It was right to go, left to brake - and steer. I was guided through the qualifying run plan and I just wanted to make sure I didn't do anything silly.
"My spatial awareness wasn't there and I struggled with the downforce I was losing in the dirty air of these bigger, beefier cars. When I look back now it was all very new and different, but at the same time familiar."
"I didn't have a problem with fitness, the only issue was my boots weren't standard race-driver boots. They were too tight and my feet went numb!" Paul di Resta
Although he fell in Q1, di Resta was just over seven tenths slower than team-mate Lance Stroll and outqualified the Sauber of Marcus Ericsson.
He failed to make the end of the race due to an oil consumption issue, but gained credit for stepping into a virtually impossible situation and not making a mistake.
"The number of messages I received from people in the paddock and team principals after qualifying was incredible - people who I'd never spoken to before," he recalls.
"During the race I didn't have a problem with fitness, the only issue was my boots weren't standard race-driver boots. They were too tight and my feet went numb - I now have sympathy for my wife when she goes out with stilettos on and she says she has sore feet!"
Anyone keen to become a reserve driver for an F1 team now doesn't have the luxury that the tester used to have. It's no longer a viable option unless the team is keen to appoint you and spend a year beforehand running you in Friday practice, as McLaren did with Lando Norris last year.
Esteban Ocon is the most prominent driver in F1 who is not in a race seat this year. After Ocon lost his Racing Point drive to Stroll, Mercedes stepped in to appoint him as its reserve driver.
Before every race he is on the simulator, running late into the night at European races, before flying to the track early on Saturday morning. He attends every debrief, listening and learning. But as he doesn't qualify for the young driver test, the simulator is his chief means of staying sharp, although it is divorced from the real thing.
"There's no better gym than the racecar," reckons Davidson.
"You can only be match-fit through driving. A simulator gives you all the time you need in a non-pressurised environment to learn the vast quantities of changes you can make on the steering wheel and can help develop the car, so it does have its place, but I would still prefer to have an understanding of the real car."
While Ocon waits patiently for his big chance to remind everyone what he can do, it shows that the life of a reserve driver is tough. At least with his work for TV he's allowed access to the F1 grid. He's still luckier than those who aren't...
This article appears in the latest edition of Autosport Performance, our bi-monthly magazine supplement and regular online series that gives racers the knowledge, skills and tools they need to improve themselves