I've never raced on an oval before, so what driving style is best suited to them?
The first thing to know about racing on ovals is that straight is always faster. The more you jack the wheel around, the slower you go. It's all about smooth, very precise application of driver input.
When I got to IndyCar in 2000, I'd only done one year of pavement midgets and before that I was running winged outlaw sprint cars on dirt. It was a totally different picture, but the style was similar because sprint cars teach you to drive it straight and smooth - with such a giant wing, any flick of the wheel will slow it down. The application of throttle and steering had to be precise, and on the ovals it's the same.
Granted, when you're going 220mph and the thing gets loose, you have to respond to that. You can manipulate the car to a degree on short tracks - and sometimes you need to hustle it to get into a position where you can overtake - but with IndyCars being rear-engined, that's difficult to achieve and it's generally not as fast.
The fastest way is when the car can do it on its own, with only a little guidance. You're taking all the drag you can out of the car and getting it to be on the very edge of being either so loose or tight that you can't drive it anymore, so you have to be quite adaptable as well.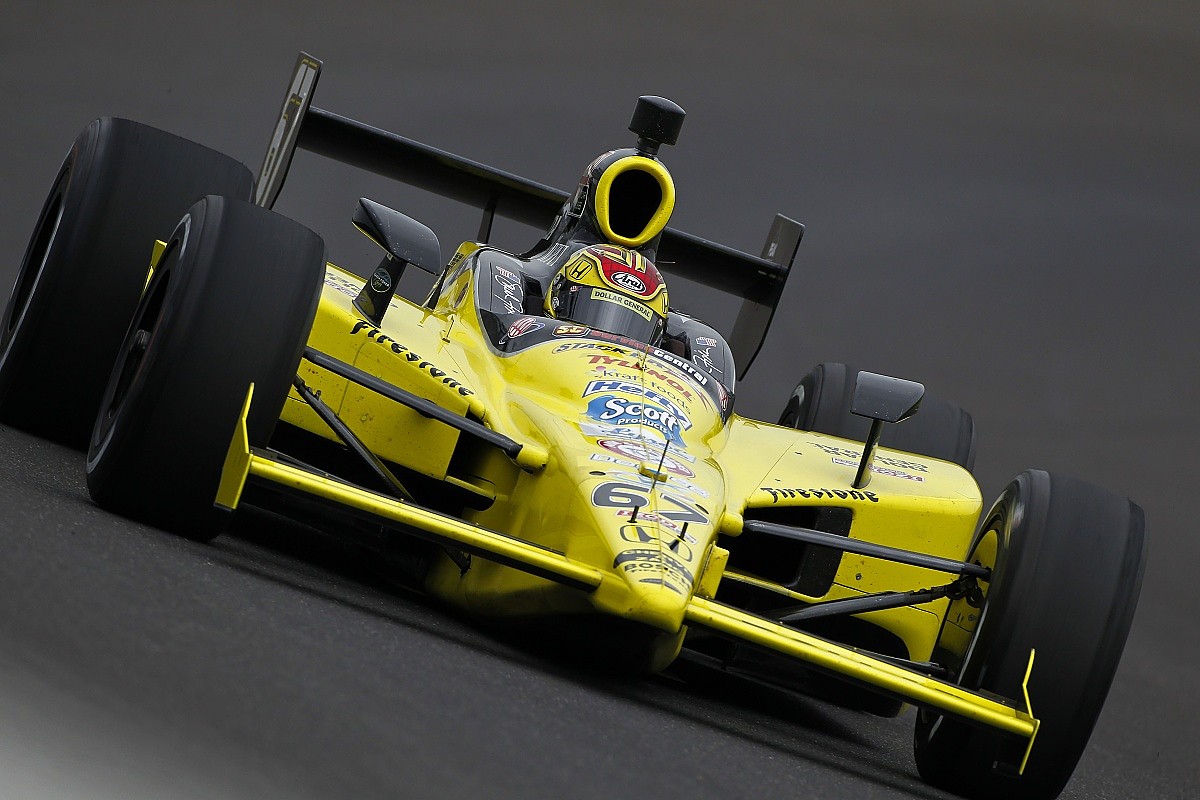 What's your best advice for surviving the Month of May as a 19-year-old rookie?
That's very difficult! AJ Foyt IV had only just turned 19 in 2004, I was 19 in 2000, and Josef Newgarden was 20 when we ran him in 2012.
The Indy 500 is an entire month, but between the work that you need to do on-track with your engineers and the work that you need to do off-track with media and sponsors, it goes really fast, so be prepared for that and make sure to take a lot of pictures to remember it!
"If I could be in the car all day and take a nap in there, that would be better than getting out!"
Looking back, I did enjoy my first 500, although the cars had this weird feedback in the data where it looked like I was turning twice, effectively setting the car sideways.
I was pretty sure I wasn't doing what the data was saying, and Robby Gordon was very helpful because we compared our data charts and they were exactly the same. Don't be afraid to ask questions of your peers and tap into their knowledge.
My favourite part of it all was being in the racecar - you can take a deep breath and say, 'This is where I relax.' I just felt more at home having the steering wheel in my hand, so if I could be in there all day and take a nap in there during the day, that would be better than getting out! Find a space where you're comfortable and take every chance you get to de-stress.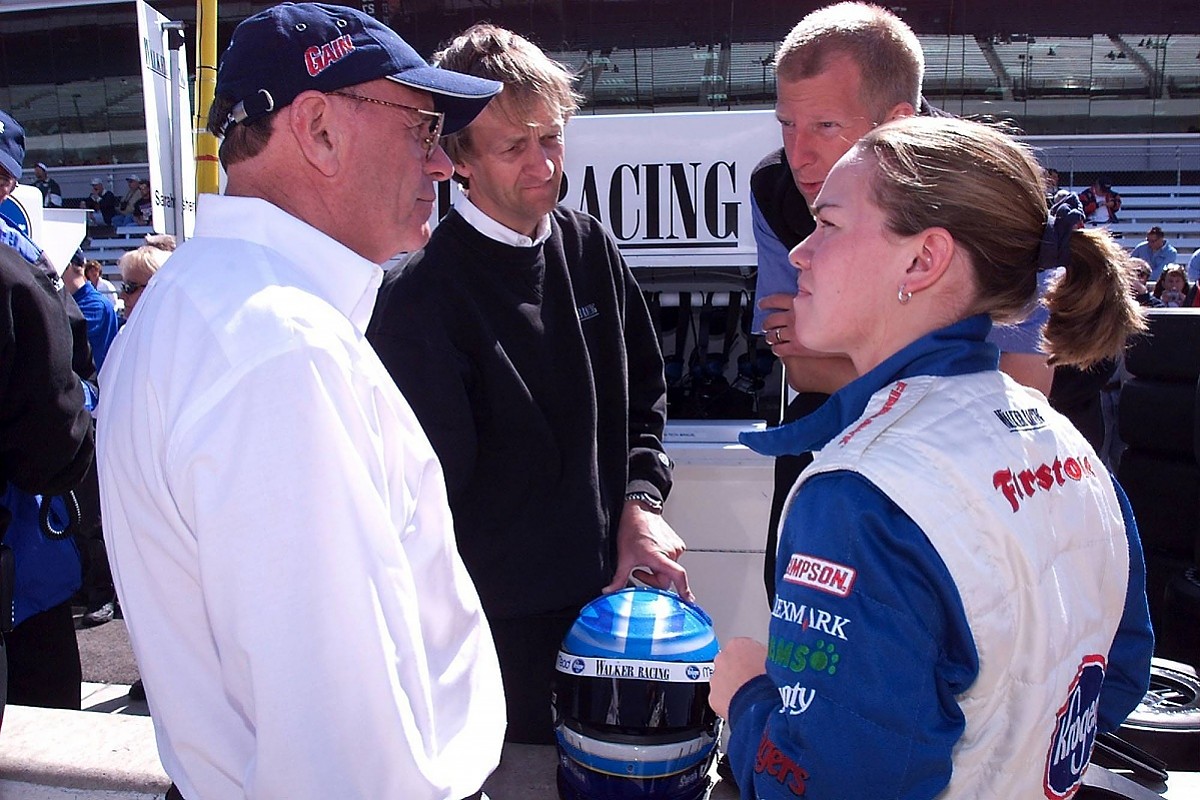 What are your tips for dealing with an ill-handling car on an oval when you can't tell what it's doing from one corner to the next?
That's one of the reasons why I truly respect guys like Scott Dixon and Tony Kanaan. After all these years, the tolerance they have when they don't have a good race car has to be so high. That's important. Tolerance is something you can't teach, and as you get older the worse that becomes. You expect to have great racecars all the time, but that's not going to happen.
The best oval drivers will tune their race car from the first time they turn a lap on new tyres using tools inside the car, like weightjackers, rollbars and brake bias. All of that comes into play to conserve the tyres. And if you have an ill-handling racecar, you have to be even more proactive to think through those things while you're overtaking and being as smooth as you can.
It's important to remember that everyone has days when they don't know how to make it better. I'm an engineer's daughter, so was used to dissecting everything growing up and came into IndyCar with fairly decent feedback. But the Riley & Scott I drove for the first two rounds of 2000 would not do anything I asked it to and nothing made sense.
When I crashed it at Phoenix, my car owner Derrick Walker pulled me in the trailer to have a talk. I thought I was going to be fired! Derrick had ordered a brand new Dallara and from the first time I drove it, I felt I knew what I was doing and my feedback proved correct. That was huge for me - I started doubting myself, but I kept on trucking and thankfully had the opportunity to drive something different to show I wasn't an idiot!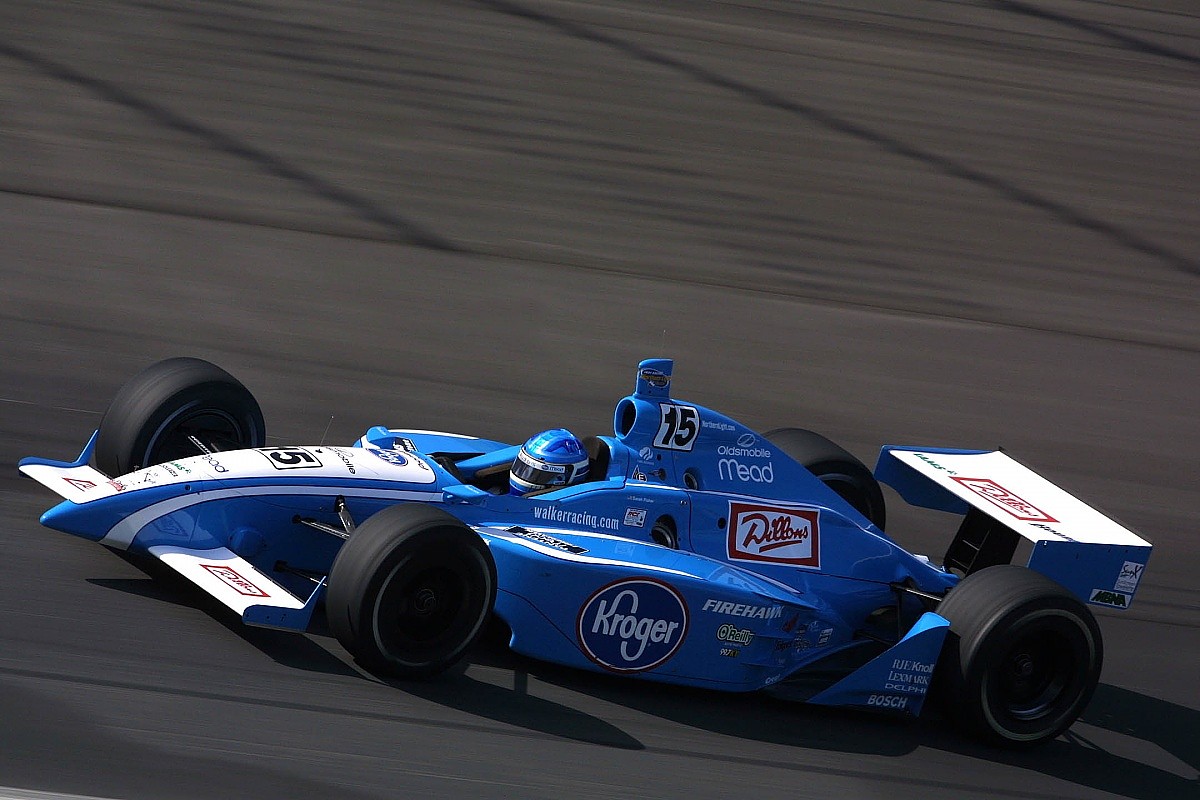 Something we don't have in Europe is a spotter. What are your top tips for working with one?
A spotter is primarily a driver aid, so you need to figure out what areas you can best use them. At first I didn't know the best way to use the spotter to help me, I just wanted to figure out my new office.
It's like a 17-year old in a road car - at first you get in and you're like, 'I don't even have time to turn my radio on' and then after a year, 'I can Bluetooth this baby at 70mph!'
"Use practice to work out the logistics of language; being economical with words is super-important"
My advice is to ask for help on the bigger-picture items when you first get going. As a professional driver, you should already have a feeling for where cars are around you. Then the spotter can help with your line, freeing the car up and driving it where it has the least amount of resistance.
I had a handful of really great spotters in my career and one of them, Tony Hirschman, currently works with Kyle Busch in NASCAR. He taught me a lot.
Spotters should be able to see the faster cars and what they're doing - you almost don't need a stopwatch for that if you have good eyes - so trust what they're telling you, and use practice to work out the logistics of language. Being economical with words is super-important.