After a stellar first season in Formula 1, Charles Leclerc earned a promotion to Ferrari, setting an example for all F1 rookies to follow.
The 2019 grid is set to feature the most exciting rookie crop since the man Leclerc replaced at Ferrari, Kimi Raikkonen, was joined by Fernando Alonso and Juan Pablo Montoya in 2001.
The top three finishers in the 2018 Formula 2 championship, George Russell (Williams), Lando Norris (McLaren) and Alexander Albon (Toro Rosso), plus 2016 GP2 runner-up Antonio Giovinazzi (Sauber), will get their chance to shine and hope to show the same mix of speed, rapid rate of progression and maturity that helped Leclerc gain his Ferrari shot.
But no matter how good the machinery at their disposal - both Jacques Villeneuve and Lewis Hamilton launched credible title challenges as rookies in 1996 and 2007 - no first-year driver can reasonably expect to be operating at 100% in all areas straight away.
Leclerc admitted to finding F1 "overwhelming" at first and had a patchy opening three races before a change in his driving style reaped rewards with sixth in Baku. He still needs to work on extracting the last bit of qualifying pace.
While there is no harm in aiming to be the best one can be, it makes sense for rookies to prioritise certain key criteria. But what should that amount to? Is mind management more important than outright speed? How important is it to build a good rapport with the team? And what value should be placed on technical competence or the ability to learn quickly?
We formed an expert panel comprising seven-time grand prix winner Montoya, three-time world champion and ex-team boss Jackie Stewart, former Jordan and Stewart technical director Gary Anderson and one-season wonder Ralph Firman Jr to explain the most important traits rookies need to show in their first season of F1. Each is given a score out of 10 and ranked. Prepare for a few surprises...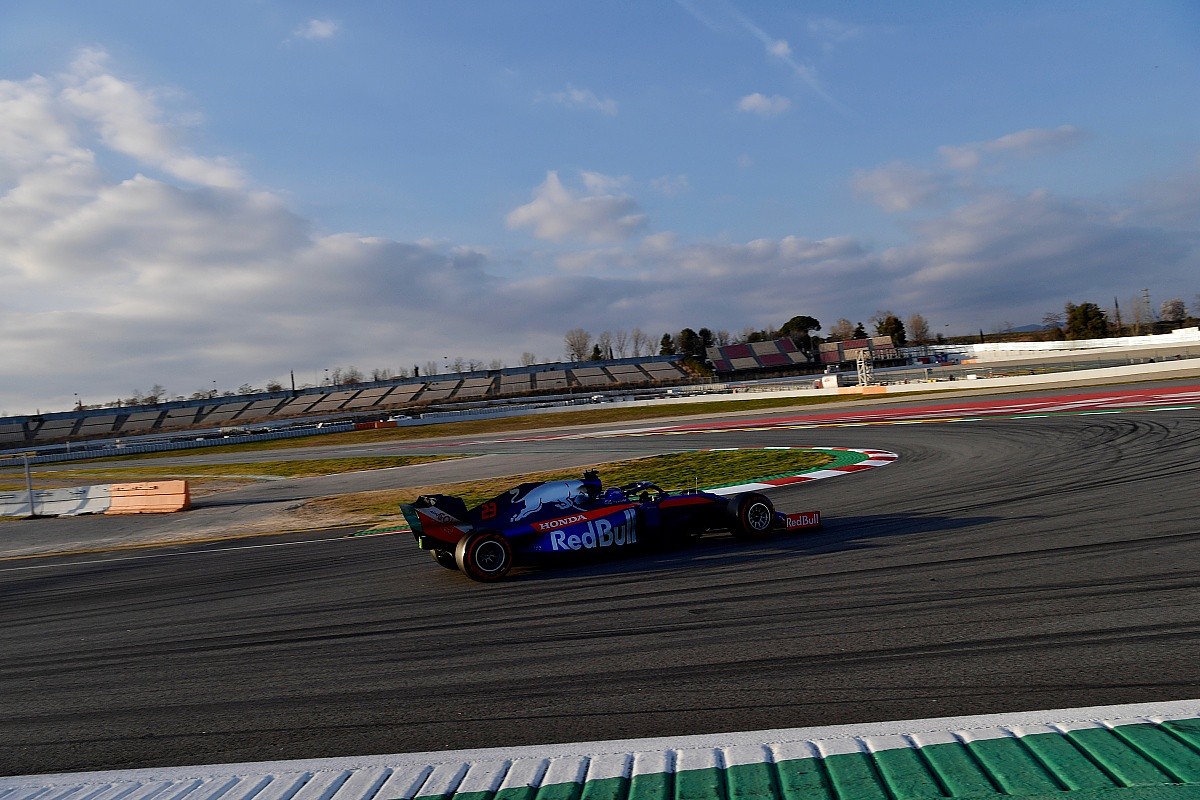 5. Technical Competence
One of the key factors behind Toro Rosso granting Brendon Hartley a surprise F1 debut at Austin in 2017 was his experience developing the hybrid system in Porsche's all-conquering 919 Hybrid LMP1. To that end, he delivered, as the Kiwi's precise feedback proved a major asset to Honda in its push for performance and reliability after joining Toro Rosso for 2018.
But while a useful complement to other skills, technical competence is perhaps not as essential as it was for rookies in the pre-data age. It wasn't enough for Hartley to keep his race drive in 2019 - although he has since ended up with a Ferrari sim role - and it was the same for Firman at Jordan in 2003.
"In the 1980s, you needed much more technical competence" Ralph Firman Jr
"Back in the 1980s, you needed much more technical competence because they didn't have the computers," says Firman, the son of legendary Van Diemen constructor and engineer Ralph Sr.
"It was much more down to the drivers telling the engineers exactly what was going on."
Firman's preparation for F1 was unorthodox, but six years in Japan following his 1996 British Formula 3 and Macau Grand Prix double, racking up the testing miles in Formula Nippon and Super GT, had given him a strong understanding of tyre compounds and constructions. All of that was great in theory, but of little use in practice.
The 2003 Jordan EJ13 was an aerodynamically limited machine and its Bridgestone tyres were no match for the Michelins.
Firman struggled against experienced team-mate Giancarlo Fisichella in the one-lap qualifying format, never managing higher than 14th at the Nurburgring and, with limited team funds to introduce upgrades, could not turn the tide.
A single point for eighth at Barcelona was his scant reward.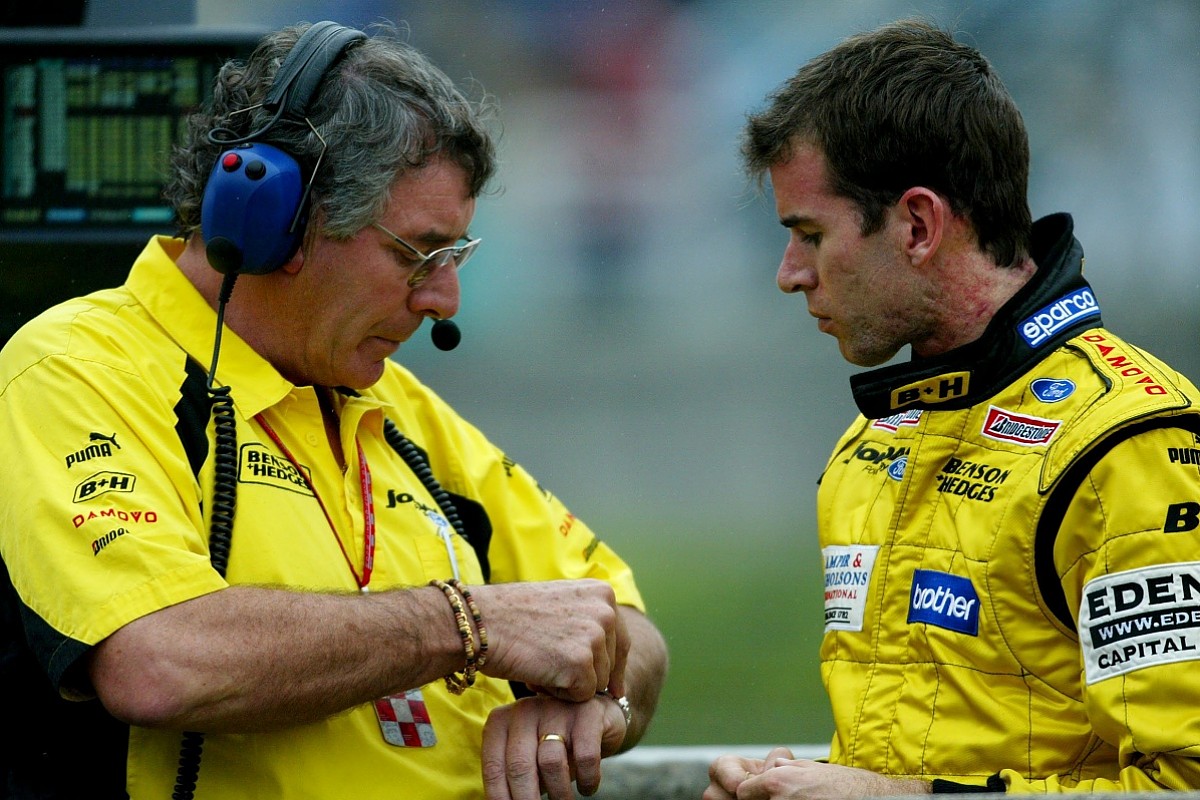 Montoya isn't a driver commonly credited for his technical prowess, but he had a good bank of knowledge from his time testing for Williams in 1998 and developing Chip Ganassi Racing's new Lola-Toyota package in CART by the time of his grand prix debut in 2001.
Yet beyond giving his initial feedback, the Colombian was happy to leave the finetuning of the Williams FW23 to Tim Preston, who had engineered Damon Hill to the 1996 title.
"Because I don't spend the amount of hours that some other people spend on it, some people think I'm not as good or I don't care, but I just don't overthink anything," Montoya says.
"For me, things are never complicated. If it understeers, it understeers, what other thing do you need to fix? If I'm good on the entrance and put the power down good and it doesn't turn in the middle, you need to fix the middle. That's why they're called engineers..."
Montoya's attitude may be considered dismissive, but it reflects his stance that engineering knowledge should be considered a bonus part of the package for rookies, rather than an absolute necessity.
"The slower you are, the better technically you need to be," he says.
"If you're quick, everything else you can compensate. If you're not quick, you have to be very strong mentally, very good technically and very good at everything."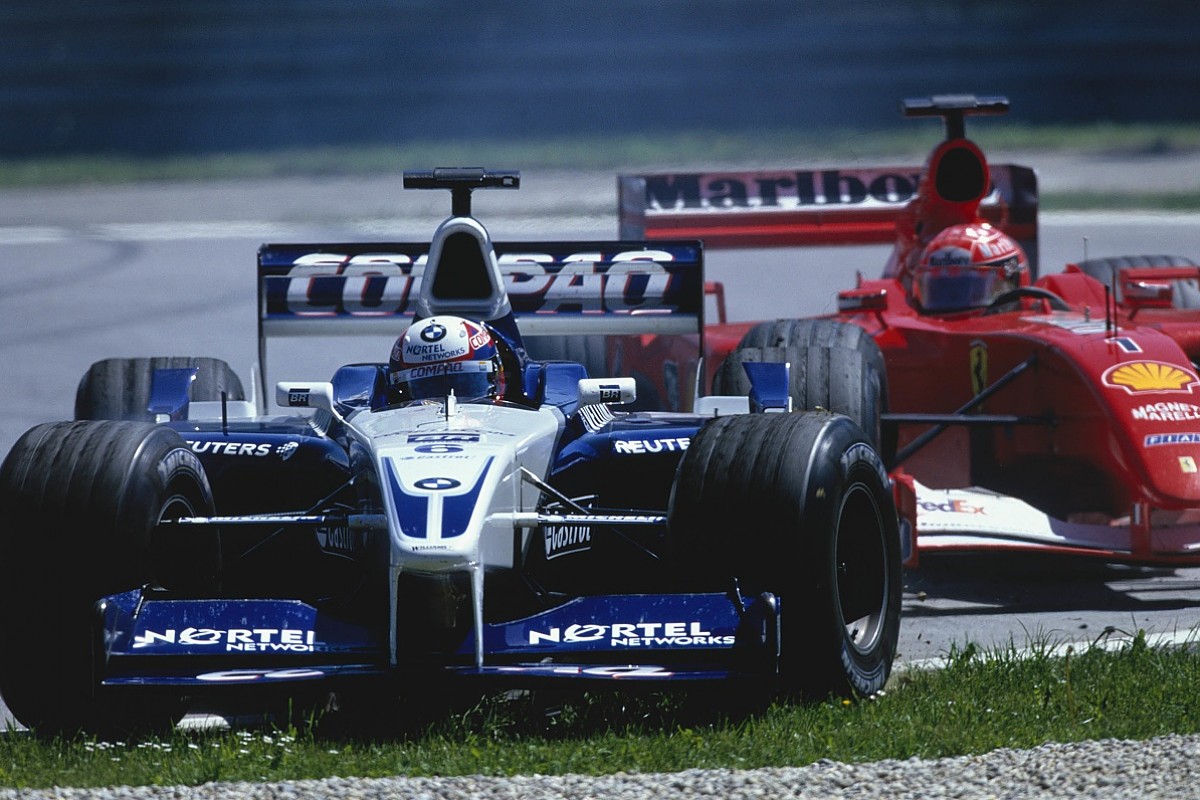 4. Ability to learn quickly
Montoya's 2001 season was a rollercoaster that typified his F1 career, but also showed an ability to identify weaknesses and learn from them that is fundamentally important for rookie drivers.
"At the beginning the testing was hard," he recalls. "I remember my first few tests at Jerez, Ralf [Schumacher] was so quick at the beginning, he made my life miserable."
It didn't get much better in his first two races; after a messy opening lap, Montoya retired in Australia when his BMW engine went pop, then aquaplaned off in monsoon conditions in Malaysia.
But he was in position to win on only his third start in Brazil until he was rear-ended by Jos Verstappen's lapped Arrows, and picked up a first podium with a measured drive to second in Spain before taking another backwards step, this time attracting the ire of Michael Schumacher in Austria when his refusal to concede the lead on wilted Michelins resulted in both cars taking a trip through the gravel.
"You've got to be able to get up to speed quick, you've got to understand how far you can go" Juan Pablo Montoya
Under pressure following consecutive race-ending shunts in Monaco and Montreal, Montoya finished second again at the Nurburgring, which proved to be a turning point. Thereafter, he increasingly understood how to get the best out of his equipment and put in dominant drives at Hockenheim and Monza, only missing out on victory in Germany when a refuelling problem caused his engine to overheat.
Having won CART as a rookie in 1999 - and won three times on ovals he had never seen before - Montoya maintains he was confident of quickly learning the ropes in F1. But even with testing mileage that today's rookie crop could only dream of, he points out that the lack of simulation meant he was still confronted with unfamiliar situations, so had to learn on the hoof to avoid being cast out at the end of the year - as had happened to Alex Zanardi and Jenson Button.
"Especially with such limited running, you've got to be able to get up to speed quick, you've got to understand how far you can go everywhere before you even get there," says Montoya.
"That's why Monaco the first year I crashed - as I was going through the weekend, I was still trying to figure out what I needed to do.
"It's crazy because when a kid goes to a track nowadays, he's done maybe 400 laps around the place [in a simulator] before he turns a wheel. That makes a big difference."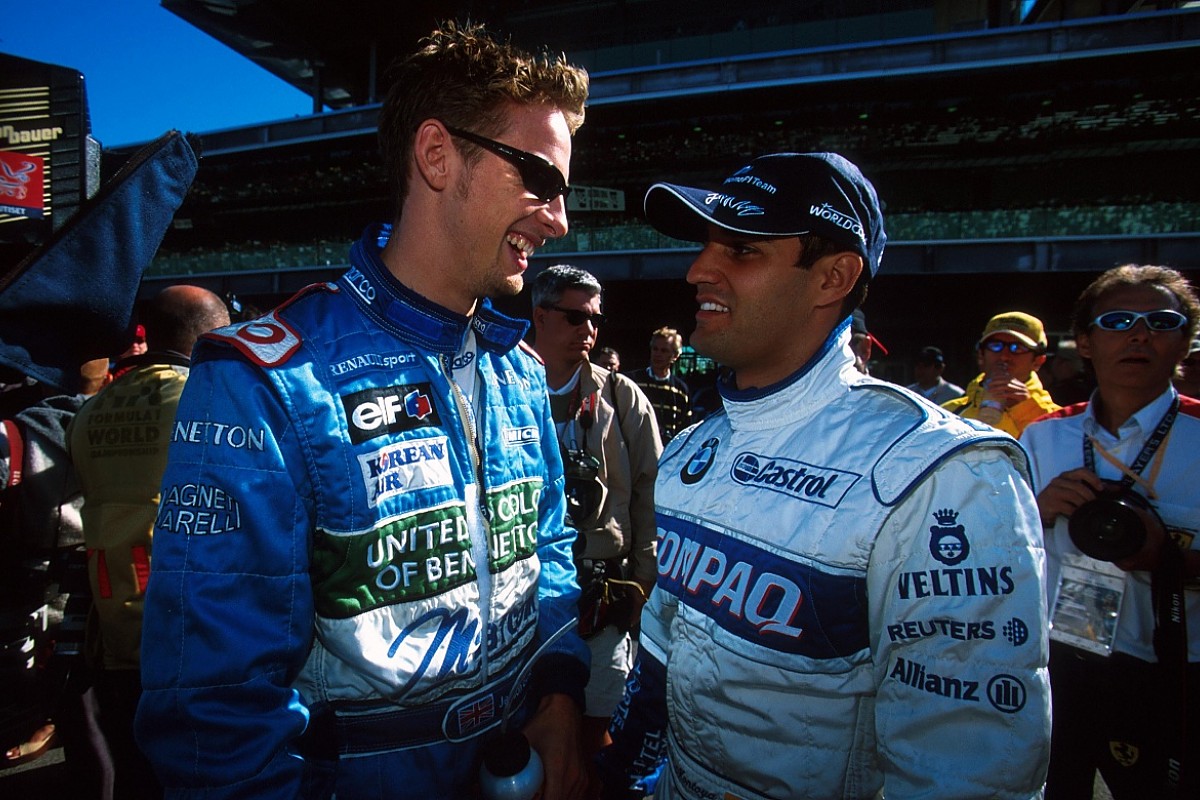 Yet Stewart, one of Montoya's early mentors in Formula Vauxhall, declined to score the importance of learning quickly.
In his view, the opposite is true. F1 looked very different when the Scot made his debut for BRM in 1965, when safety considerations were very limited and the machinery was more "technically vulnerable". That required a more cautious approach for drivers bedding into F1 than Stewart perceives to be the case today, with drivers taking more liberties than were possible in years past to accelerate their rate of progression.
"I think you give yourself a whole season - you can't learn everything in your first grand prix, your second grand prix or your third grand prix," he says.
"If you push it, you'll go off the road, have a collision, you'll not get the best out of the car. And tell your team that it's the case - 'I want to do well but I don't want to overdrive or push too hard, I've got to learn how to do this'. Be very honest.
"You cannot start off being Senna or Schumacher and you shouldn't think you should. Knowledge only comes from experience." Stewart led only his second grand prix, in Monaco, but was lucky to continue unscathed after spinning on oil. It was a lesson learned.
"I wasn't paying enough attention to see the oil," he admits. "In later years that wouldn't have happened, because my consumption of information would have been greater.
"When I started, there were three parts to a corner - entry, apex and exit - and when I finished, there were eight parts to the corner. It took me a while to get to know that."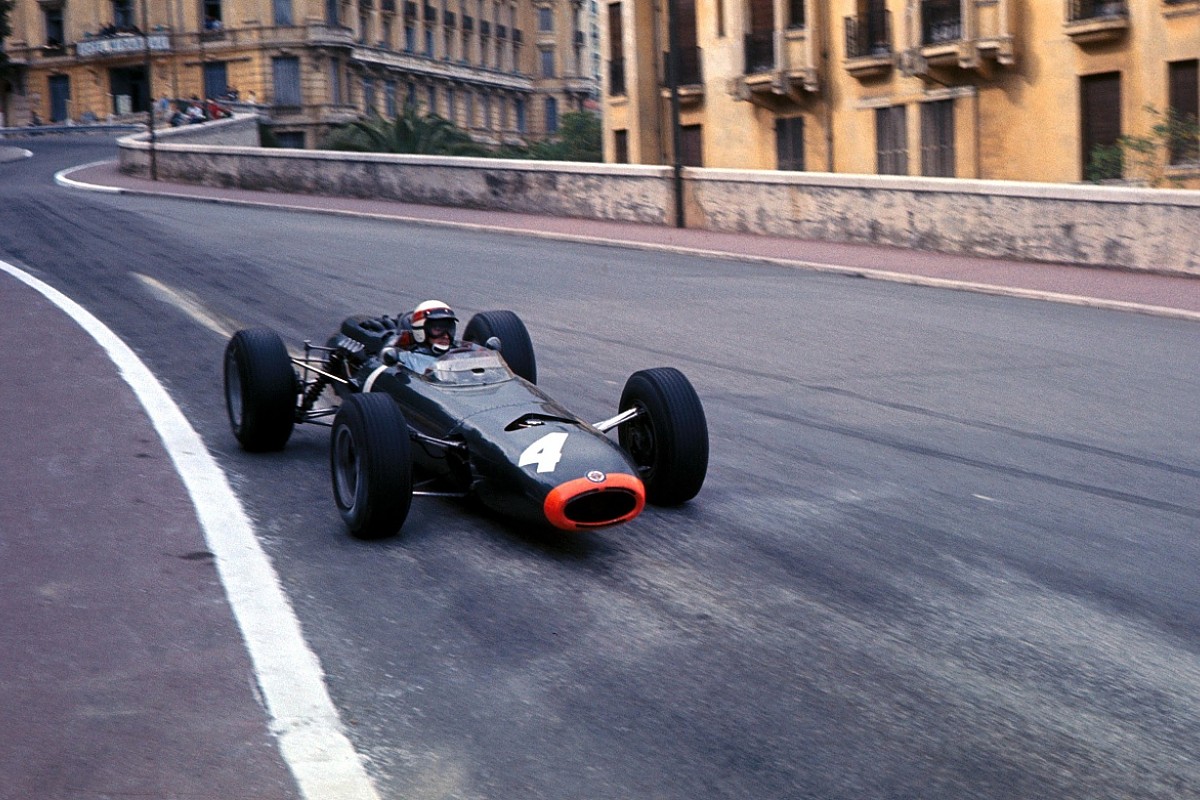 3. Speed
Raw pace is a prerequisite for drivers to reach F1 in the first place, but for Anderson it's not the most crucial ingredient for rookies to show straight away.
There's a school of thought that it's better to find the limit and occasionally overstep it than never find it at all, but Anderson counters that speed over a race stint - and especially over a single lap - is the result of a combination of factors, from technical prowess to a good working relationship between team and driver, and the driver having the right mindset to focus on the job.
"I don't think you don't have to show your speed in F1 from day one" Gary Anderson
"Unless they've got a big bank balance, they will have shown their talent and ability to see the bigger picture in the lower formulas," he says.
"I don't think you don't have to show your speed in F1 from day one, you need to show all of this other stuff - that you've got enough mental capacity to take in what's going on around you as opposed to just white-knuckling the car and driving the wheels off it."
A common rookie mistake is to presume that commitment equates to speed. While Takuma Sato could never be accused of lacking commitment in his debut season with Jordan in 2002, the Honda protege's impatience to find the limit meant he could often be found exploring the gravel traps rather than using practice to build up to the ultimate pace.
Compared to Rubens Barrichello, who Anderson engineered as a rookie in 1993, the difference was telling.
"Takuma didn't have as much experience by any means, but he was always making mistakes because he would go out and try to be faster than his team-mate," he says.
"He wasn't willing to wait, whereas Rubens would know that, at the end of that session, he could put all the bits together and make it happen. It's the little things - driving a road car around a track with Rubens, it was a finger-tip job. He was relaxed in what he was doing. He had mental capacity to spare."
For Stewart, speed is a matter of sensitivity and smooth introductions "to make it feel you're going slowly". Applying this philosophy, he was a revelation in 1965, finishing third in the world championship behind Jim Clark and Graham Hill, with a victory at Monza to his credit.
"I was driven not to overdrive," he says. "I was well-lectured by [BRM bosses] Tony Rudd and Raymond Mays because I was a young puppy in their minds coming from Formula 3.
"I thought that I was doing the right thing by driving what I thought to be within my cautious limits. To get an F1 drive in those days in such a short period of time from F3 to F1 was almost unreal from a driver's point of view and I was very conscious of my responsibilities.
"If you're too fast, then you're not going to be able to do it consistently and you've taken more out of the car and the tyres. Overdriving is the biggest thing of all to avoid."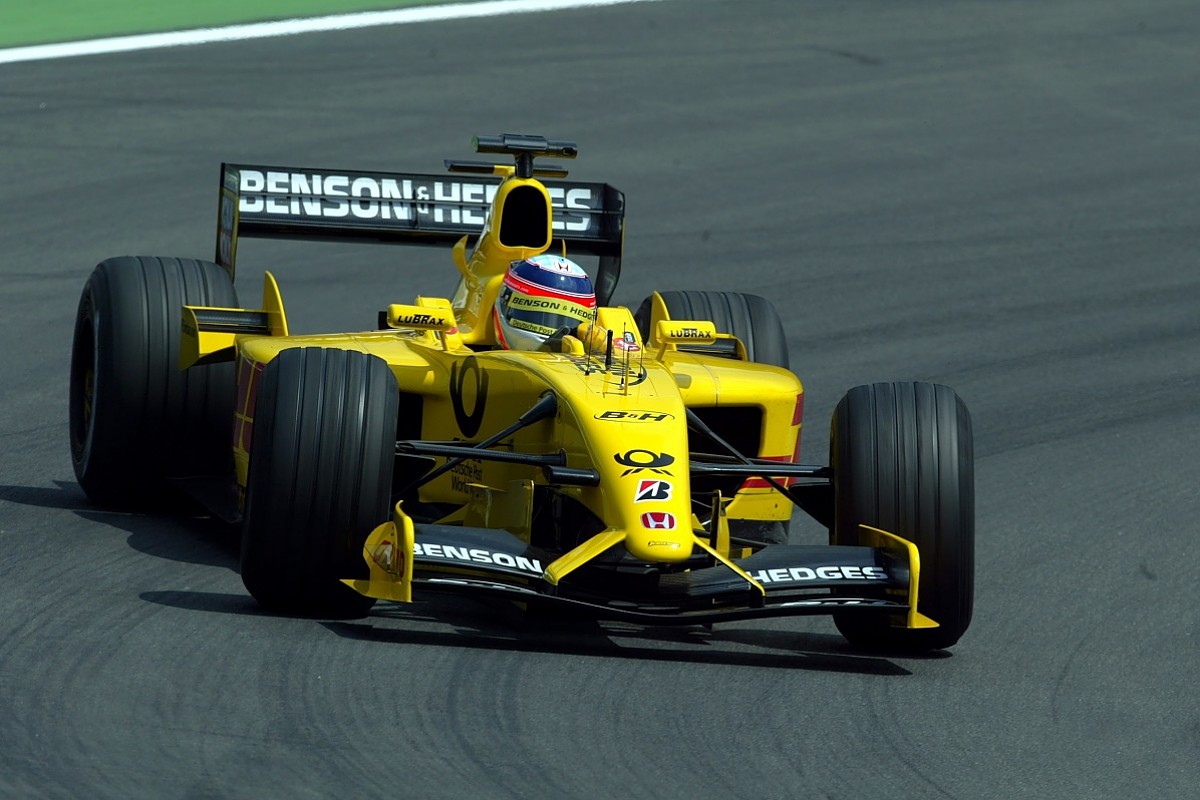 2. Working with the team
One of the most common misconceptions in motorsport is that a truly special driver can transcend the capabilities of their car, when in reality all they can do is extract the limit from the package.
To do that, a close working relationship with mechanics and engineers is crucial. Hamilton and before him Michael Schumacher have made it a key feature of their multiple title-winning campaigns with Mercedes and Ferrari respectively, but that's not to say it's any less important for rookies.
"Your mechanics are the ones who are sweating it out every night while you have other engagements to do," says Firman, explaining his maximum score.
"For a young driver coming in, he's got to build relationships within the team as early as he can to have the mechanics or engineers want him to do well" Sir Jackie Stewart
"They are the ones putting the hard work in to make sure the car is perfect for you to drive the next day. It's a team effort right down to the people at the factory."
Stewart founded the Grand Prix Trust as a reflection of the high esteem he held for the people who worked on his cars, and agrees that building a rapport is a crucial short-cut for a driver bedding in.
"Your life is in their hands, your performance is in their hands," he says.
"For a young driver coming in, he's got to build relationships within the team as early as he can to have the mechanics or engineers want him to do well, because he's such a nice guy and he likes talking to us and building a relationship.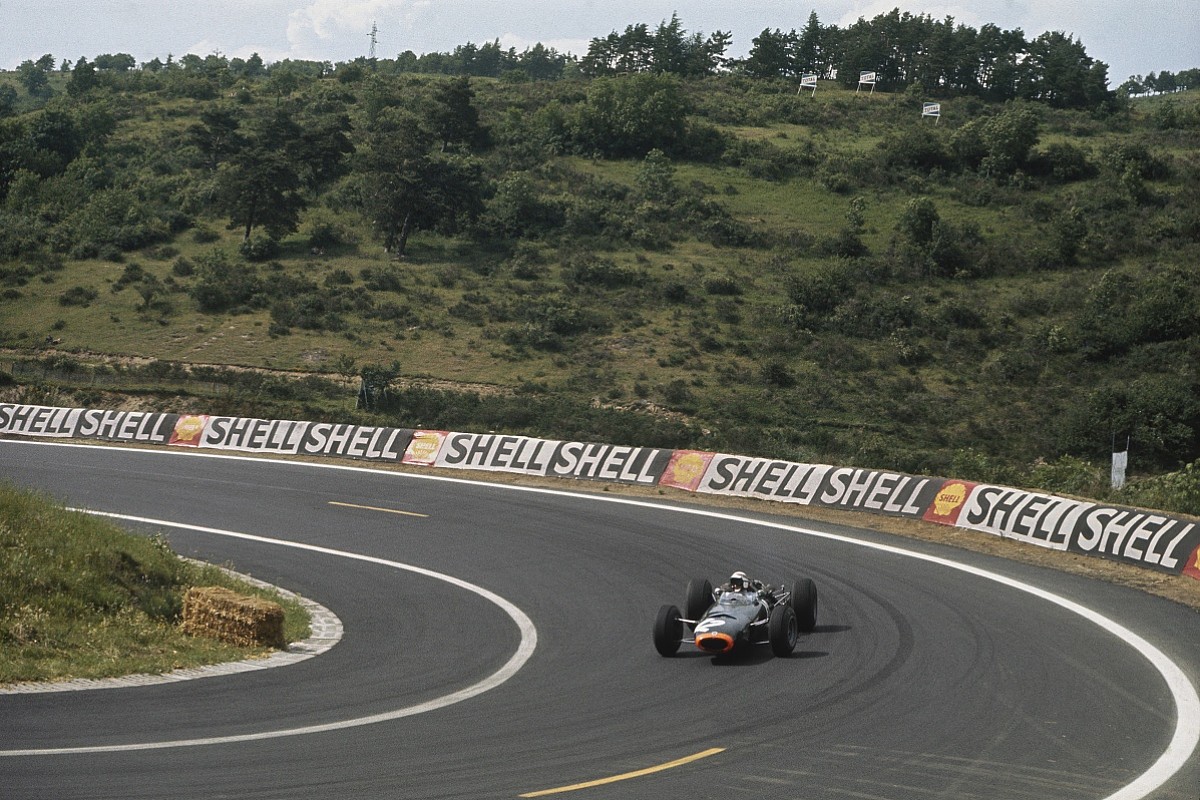 "Those relationships you cannot buy, because those mechanics or engineers in a lot of cases have seen a lot of new drivers coming through, some they've enjoyed and some they haven't. They are going to be more helpful if they feel they're being well-respected."
Working with the team is a two-way street. Montoya points out that the theoretical quickest set-up presented by the engineers won't always be suited to the driver's needs and that the driver has to take responsibility for ensuring they are comfortable, but a willingness to discuss options can go a long way to building a productive relationship.
Where Ralf Schumacher and Sato were opposed to compromise, Anderson found Barrichello prepared to listen to suggestions, which motivated him further to find solutions.
"I liked working with Ralf, but he was initially very hard on the car," reflects Anderson.
"There was no dividing line with Ralf, he would just get in the car and drive it flat-out, the way he wanted to drive it. You couldn't say to him, 'Have you tried that?', whereas with Rubens you could say that and he'd listen.
"He'd come into the pits and say, 'I haven't got very good traction, the rear is snapping' or whatever and by the time he stopped in the garage, if I didn't have a set-up change to present to him I felt inadequate. You would present it to him and he would say, 'Yep, OK' or, 'No, I think we need it stiffer on the front or softer there', and that's the relationship you build up."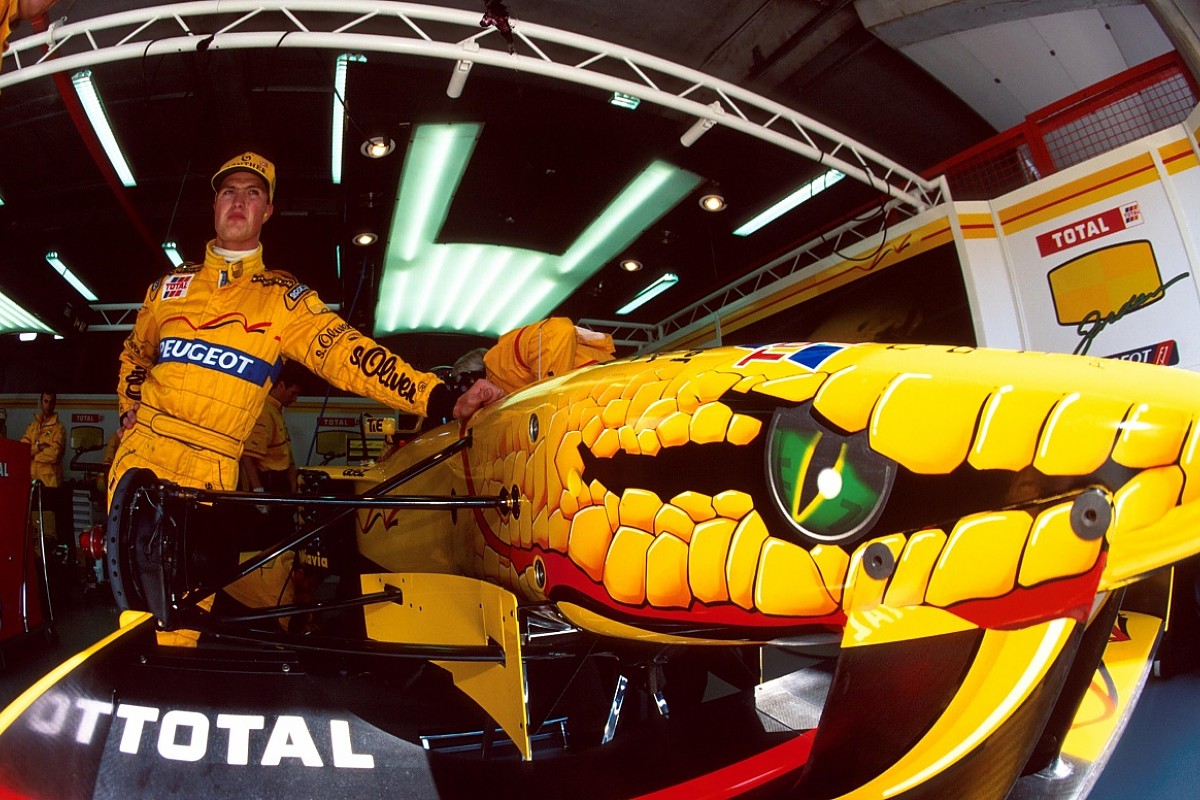 1. Mind management
Stewart is unequivocal that mind management is "the single-most important thing" to master for young drivers entering F1, which is reflected by his only maximum score.
A top-class skeet-shooter in his youth, Stewart's ability to remove emotion and drive in a calculated fashion was a key strength throughout his career, not least in foul conditions at the Nurburgring in 1968, but was especially evident on his first visit to Spa in 1965 when he finished second behind Clark.
"It was torrential rain, as bad as it can get," he says. "As soon as we got on the podium, Jimmy said to me, 'Are you OK?'
"If you can get in people's heads, 90% of the job is done." Montoya
"During the race, he was frightened because I was not too far behind him. He kept thinking I was over my early abilities. We lapped the whole field, the two of us."
Mind management can make or break rookies in F1. Having smashed Ayrton Senna's win record in British F3 with Paul Stewart Racing in 1994, Jan Magnussen was a natural choice to partner Barrichello when Stewart GP was launched in 1997, but never produced the results his talent merited and was replaced by Jos Verstappen during 1998.
While a lack of testing mileage with the unreliable new car hampered Magnussen, Stewart puts the Dane's struggles down to poor mind management.
"His mind just dropped out," says Stewart. "There was no mind-management at the beginning of a race.
"After the first third of a race, he was as good as anyone in the field, but he had been so wound up in the beginning that he overdrove. Ironically Verstappen was the same.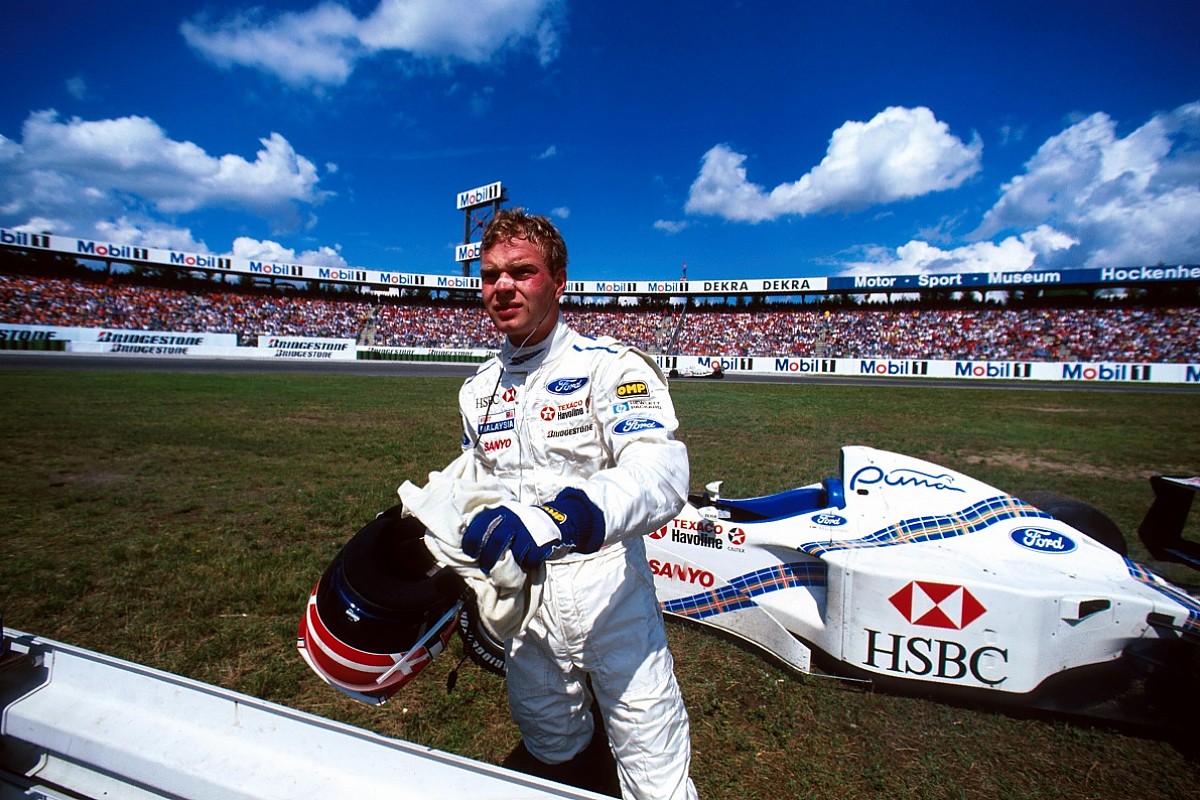 "Their driving skills were absolutely first class after they got over the period of their head not working correctly. If they had wanted to have counsel on that, they should have sat down with me and talked about it."
By contrast, an ability not to be fazed by anybody had long been one of Montoya's key strengths. He had effectively ended Tom Walkinshaw protege Craig Lowndes' aspirations of reaching F1 when they were paired at RSM Marko in Formula 3000 in 1997, and wasted no time in ruffling feathers in 2001 with his bold pass on Michael Schumacher at Interlagos.
But it was his pole lap in damp conditions at Spa - nine tenths up on Williams team-mate Ralf Schumacher in second - that showed the lengths he was willing to go to.
His efforts ultimately came to naught - he stalled on the grid, then suffered his fourth engine failure of the year in the race - but he had already proved his point.
"Every corner I would think what Ralf could do and try to go more than that," he says.
"Ralf was the guy that if you could beat him on his 'A day', then you had him covered. Everyone can have a good and a bad weekend, but if you bring your best game and someone can top you, you've got to figure out what you need to do and that's where the mind is very important.
"I do remember two or three places where in my mind it was like, 'I need to take it easy here', but I said, 'Don't! Don't take it easy!' It was always that mental argument of, 'How far you are willing to push it? How badly do you want to make it happen?'
"I always thought if someone can do it, you can do it. If they tell you, 'Michael went flat through there', next thing you know, you've got to try it flat.
"The mental thing is the most important of everything. If people think you're better than you actually are, it makes your life easier. If you can get in people's heads, 90% of the job is done."
How they scored them
| | | | | | | |
| --- | --- | --- | --- | --- | --- | --- |
| Rank | Category | Jackie Stewart | Juan Pablo Montoya | Ralph Firman | Gary Anderson | Average |
| 1 | Mind management | 10 | 10 | 10 | 9 | 9.75 |
| 2 | Working with the team | 9 | 10 | 10 | 9 | 9.5 |
| 3 | Speed | 9 | 10 | 10 | 8 | 9.25 |
| 4 | Ability to learn quickly | N/A | 9 | 8 | 9 | 8.67 |
| 5 | Technical competence | 6 | 7 | 9 | 9 | 7.75 |
This feature first appeared in February's Autosport Performance supplement, which includes a look back on the ups and downs in Christian Fittipaldi's lengthy career, Damien Faulkner's guide to Mondello Park and a column from NASCAR man AJ Allmendinger. Out every other month, the next issue of Autosport Performance will appear on March 28.
Click here see the full list of previously published Performance articles