Whether it's football, Formula 1 or basketball, the silly season is among the most exciting times of the year. The 'will they/won't they, how much will he go for and surely, he can't go there', has become every bit as dramatic as the season itself. We've become obsessed, especially in a social media age, with pre-determining what everyone is going to do the year after the one we are actually watching.
Next season's F1 driver market is already shaping up to be the most exciting in years, with Romain Grosjean, Stoffel Vandoorne and Brendon Hartley all in danger of finding themselves without a drive. Part of the reason for that is the abundance of talent waiting in the wings as part of F1 junior schemes.
In Formula 2, Mercedes' George Russell and McLaren young gun Lando Norris lead the charge, and while fellow rookie Jack Aitken has yet to hit the same heights, he is still a highly-rated Renault reserve. The three Brits (read British-South Korean for Aitken) are putting pressure on the current F1 racers. Aside from raw speed, much of this comes down to the experience they bring thanks to their respective junior programmes, despite having never raced an F1 car.
Obviously, the key benefit for the juniors is F1 track time, if they can get it. But that's actually the final piece of the puzzle that makes an F1 junior - not because it's the least important, but because, despite being known quantities to the teams, they still have a lot to learn on the way.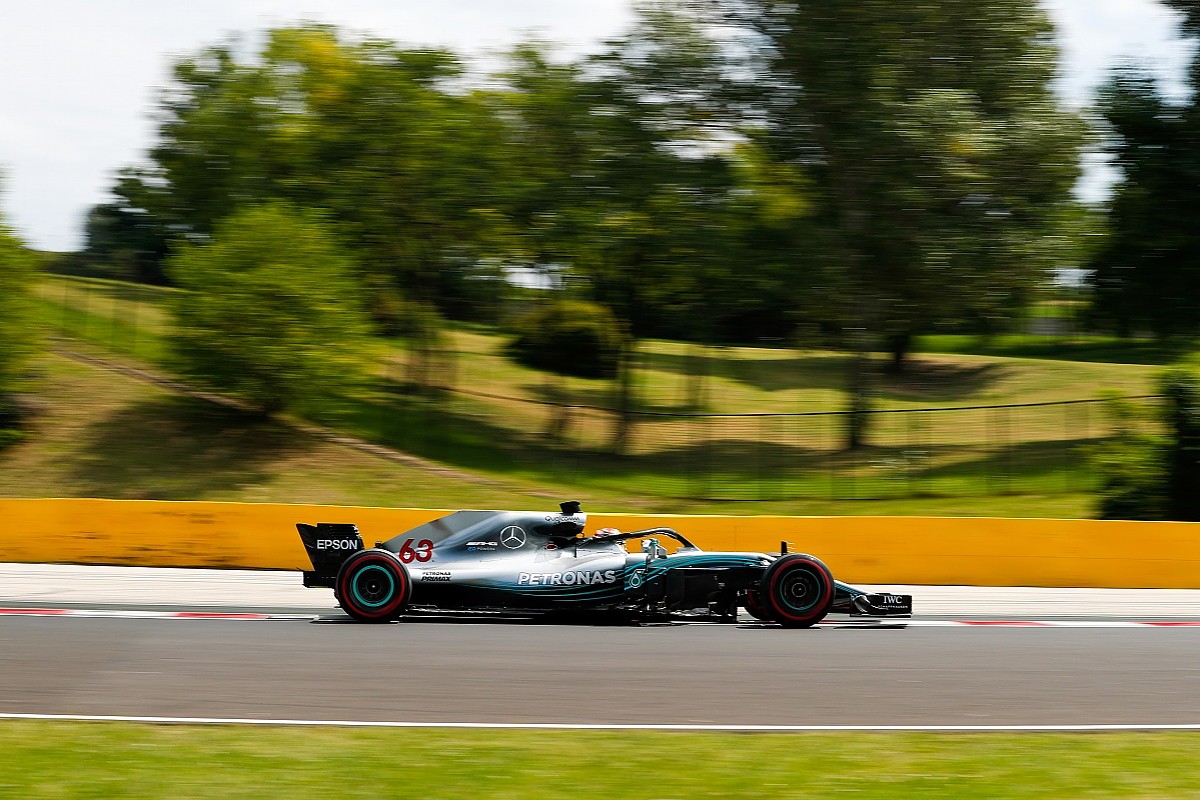 Arguably simulator work is the most significant tangible area where the juniors can impress and make a difference to teams. Talking the talk in public and walking the walk when it comes to fitness will of course help their cause, but drivers can do both of those things and still be terrible in a car. But deliver in the simulator and the teams can see that impact directly.
If Russell, for example, is successful in F2, how does Mercedes determine what percentage is down to him or to the machinery he is driving? But Russell spending time in the Mercedes sim week in, week out on the other hand gives the team unfettered access to judge his strengths and weaknesses, and the same goes for the other F1 juniors.
"We can do simulations where they give me specific problems and I have to resolve them through the steering wheel, so if that happened during a test or a race, I'd be able to deal with it," explains Russell.
"It's never really about lap time, it's about consistency and feedback.
"You need to have good consistency from the start of the day to the end of the day. If you are trying a number of different updates or set-ups, you need to make sure the driving is consistent. We often do baselines in between the runs.
Simulator work is the most significant tangible area where the juniors can impress
"It's only natural a driver produces better lap times as the day goes on as they become more confident in the car. Also, you can fatigue towards the end of the day and start to drop off a bit, so then it goes the other way."
In other words, the driver is the variable. If you can take the variance out, then data gleaned from the simulator becomes much more accurate and effective when implemented in real life.
One of the key tasks of a junior driver is to do live set-up work during a race weekend. Nowhere is this demonstrated better than at Ferrari, where 2016 GP2 runner-up Antonio Giovinazzi has earned plaudits for his contribution on the simulator back in Maranello.
Between sessions at the Canadian Grand Prix in June, the Italian was pounding around the Circuit Gilles Villeneuve on the sim, experimenting with set-ups for qualifying. Such was the breakthrough Ferrari that the updated package on Saturday helped Sebastian Vettel claim pole and convert it to victory at a track previously the domain of Mercedes.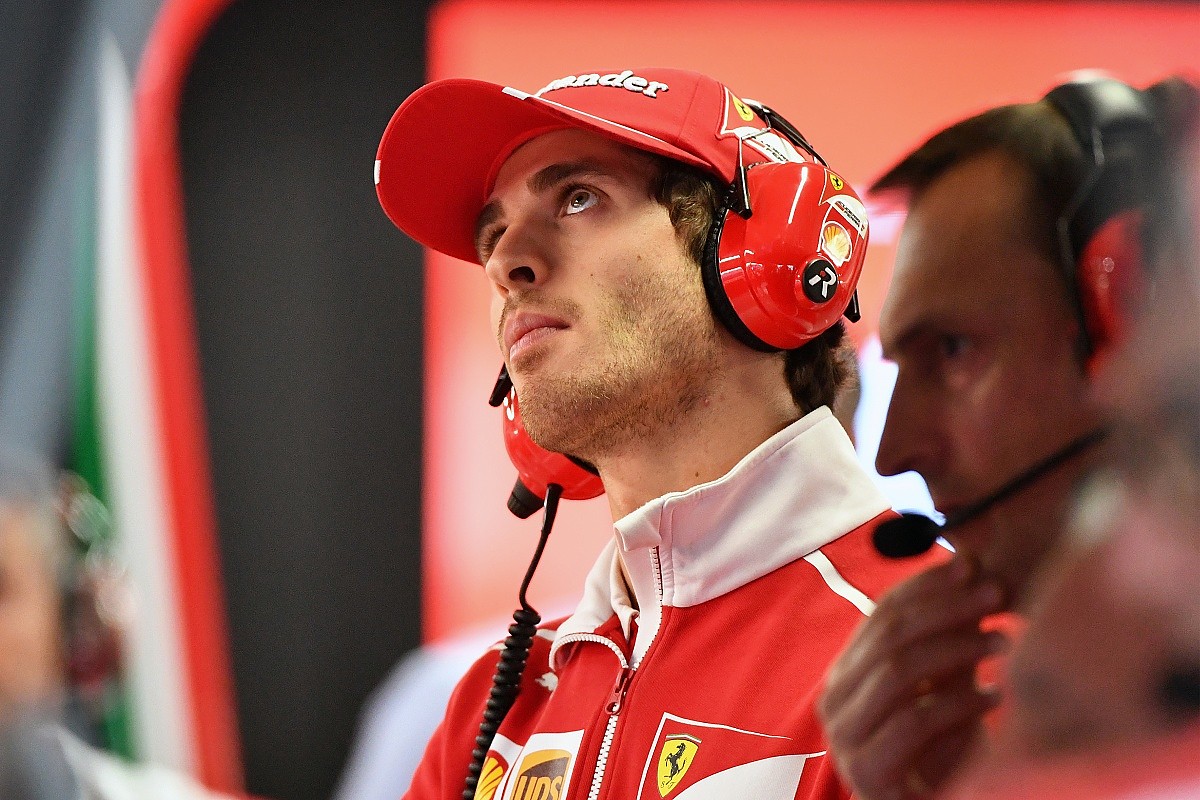 While Giovinazzi wasn't the sole reason for this, his work in the simulator - while Vettel and Kimi Raikkonen were unable to influence proceedings - was a crucial factor in the outcome, and is becoming ever-more important as sims become increasingly accurate.
This role is diminished slightly for F2 racers, as the series shares 12 weekends with F1 and its drivers have their own weekends to prioritise. One man outside the F2 bubble with a real chance of making F1 in the next two years is another Brit, European Formula 3 racer Dan Ticktum, who has become as much of a secret weapon for Red Bull as Giovinazzi has for Ferrari.
And it's not just a one-way street, with Ticktum or Giovinazzi being used as guinea pigs that receive nothing back from the agreement. The Macau GP winner is using the lessons learned from in and outside the sim over an F1 weekend to apply to his main programme with Motopark.
"I do sim support, and it's so much for the team, that job," explains Ticktum.
"But being a young driver who hasn't been to F1 yet, you do pick up a lot. Listening to the drivers debrief, on the radio, and in team meetings, that's really beneficial. You understand the language engineers use the more you get used to it.
"I have to say, I don't think anyone is better at doing a race run in F3 than me. In winter testing for example, the sim mindset you have is you need a baseline time and you need to push slightly under the limit and bang in the same lap time again and again.
"I use that in quite a lot of areas when I'm at a race weekend as well. I can do countless laps within one or two tenths in an F3 car."
Of course, a big part of the simulator work pertains to a driver's quality of feedback - the information they can retain and then impart to the engineers in the post-session debrief. This can be what allows Vettel to go to bed with a below-par Ferrari in Canada and wake up to a pole-worthy car thanks to Giovinazzi's input the previous day.
Herein lies another key quality that an F1 junior can bring to a team and also goes some way to explaining the attraction of investing in a driver in the early stages of their career.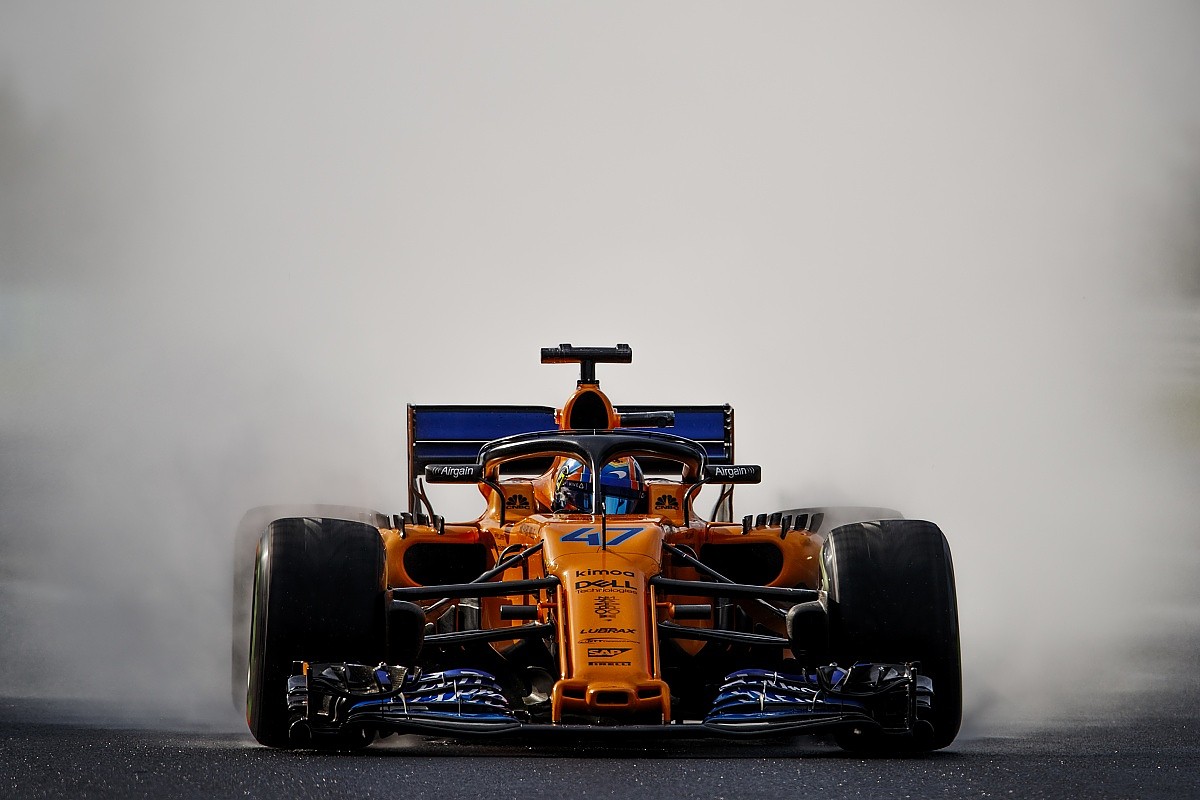 Although it has its risks, the potential pay-off that comes from moulding a driver to fit seamlessly into an F1 organisation is enormous. If they are familiar with the engineers and team's philosophy, it can save paying £20million a year for a prima donna who will demand to reshape everything in their preferred image. The junior coming in already knows the team and can use that familiarity to their advantage.
"Being in the debriefs is really helpful," says Norris, who has been one of the more active juniors in contemporary F1 machinery over the past year.
"You get to listen to the radio communications throughout the session and you get a feel for what Stoffel and Fernando [Alonso] are thinking about during a race.
"You have to make [feedback] clear and a lot of drivers tend to go round in circles or waffle on" Dan Ticktum
"It's simple things like people they are racing on a different strategy, all the way through to something you wouldn't think about, like asking about what direction the wind is going in.
"There are a lot of things you wouldn't need to focus on in F2. To have the car in the optimum zone, you have to pick up on all that and you have to learn what the drivers are thinking about."
Ticktum, having also competed in Japanese Super Formula this year, knows how important developing feedback can be and how badly it is done by some drivers competing today.
"The skills you pick up from listening in on all those debriefs, you start to structure your feedback in a much better way," he says.
"It's having a structure to it. Some drivers can overcomplicate things. I've heard a few F2 guys give feedback and thought, 'How would an engineer get anything logical from that?' You have to make it clear and a lot of drivers tend to go round in circles or waffle on."
Even though most of the juniors mentioned so far have had track time, it's severely limited by the regulations. Red Bull was left frustrated by Ticktum not having enough superlicence points to take part in the recent F1 test days in Hungary, which required sportscar racer Jake Dennis, another of Red Bull's sim drivers, to fill in.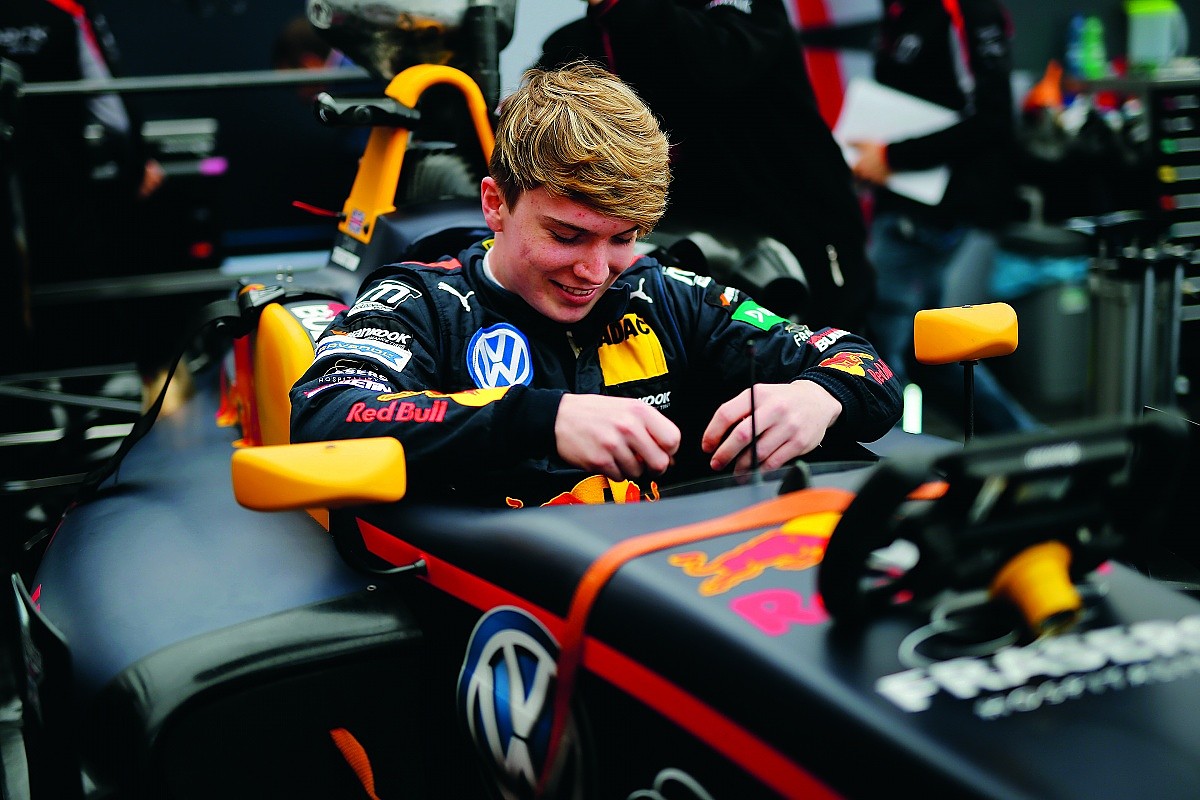 But that can be no excuse for not performing when the opportunity does arise - they had better impress, or be consigned to the reality that sim work is as close as they'll ever get to involvement in F1.
That's where the other benefit of the simulator work that may at first seem trivial can be useful, when it comes to testing: imagine the horror of going out to start Friday morning practice to dial-in a car for a potential future team-mate and being unfamiliar with the buttons on the steering wheel.
In the 1970s, that would have been easy - off and on - but in today's hybrid monsters, there are a dizzying array of frequently used switches and plentiful opportunities for embarrassment. Thankfully, the sim gives juniors the chance to get au fait with the concoction.
Then there's the question of whether getting into the F1 car - beyond the initial realisation of a dream that they've reached an elite club - is an unnecessary distraction, especially on race weekends for F2 or GP3.
"I think you'll see George and Lando get more opportunities later in the year when the championship starts to die down," reckons Alexander Albon, an F2 title contender without an F1 junior link.
"At the minute, when it's all so close, you don't want to be adjusting your rhythm and relearning the F2 car.
"I can't speak about F1, but in GP3 I remember I did a one-off in F3 [at the Masters invitational at Zandvoort], and when I came back to GP3 it took me until the last run in qualifying to get back into my rhythm. I understand if you want to do F1 sessions, but I don't think I'd want to do that [on the same weekend as F2]."
Norris will become the first of the drivers mentioned to contest an F1 practice session this season at Spa, when he subs for the outgoing Alonso at McLaren on Friday morning. That it has taken until now is as much down to Alonso's recently announced intention to leave F1 at season's end as the finely-balanced state of the F2 title battle.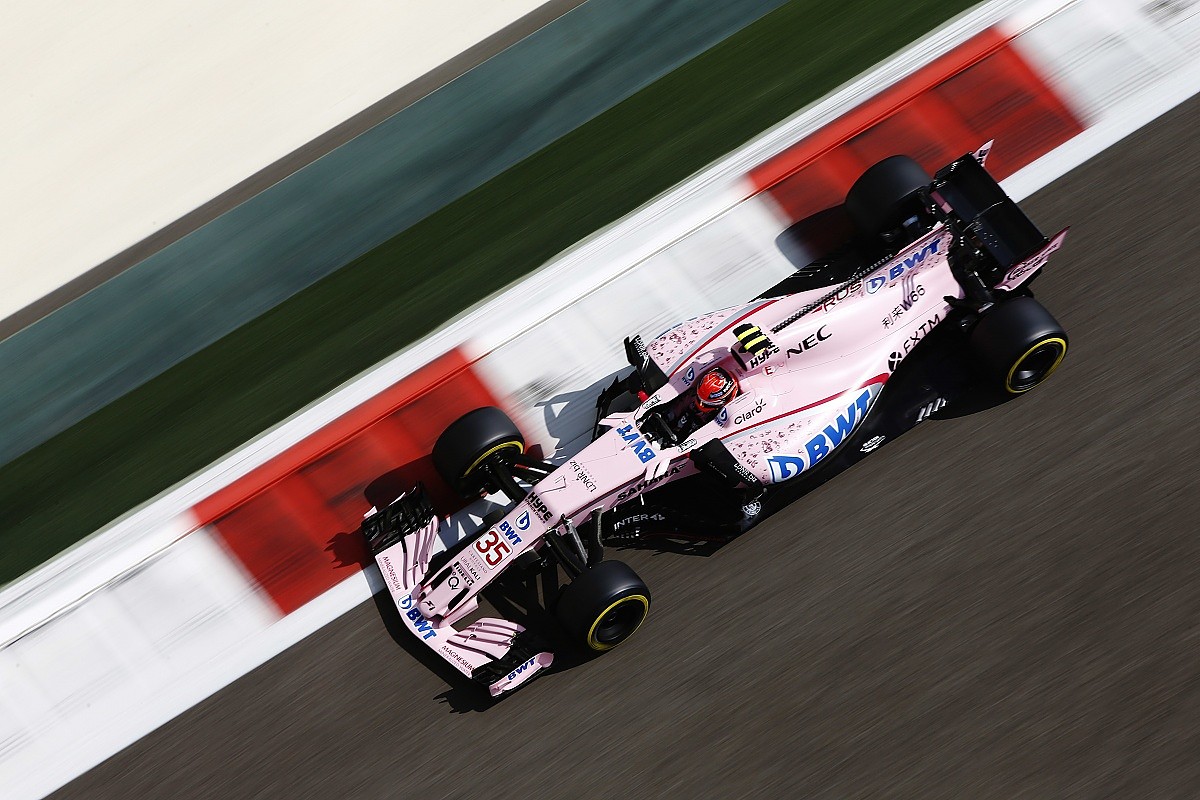 After his reliability problems in Hungary, Russell leads Norris by 12 points, while Albon is another 18 behind. Artem Markelov, who got his first current-car F1 test last month with Renault, is tied with Nyck de Vries - another McLaren junior - in fourth spot, 57 points behind Russell.
The F2 leader doesn't see switching between the cars as trouble, if it can be done.
"I've only ever done one of those, in Abu Dhabi last year," says Russell.
"There was a 30-minute gap between the F1 and GP3 sessions.
"By the time you've got into the garage and jumped out, you've already lost five minutes. I spoke to the team - that was another 15 - got changed, then ran to the grid and jumped in the car, and arguably it was my best performance of the year. The cars were so different but I was used to the GP3 car by then."
"Sleep is always important, I need at least eight hours if I want to perform mentally and physically." Nicholas Latifi
While simulator work and actually getting mileage in an F1 car are key for the top juniors, fitness is held in equal esteem. In the current day and age, it's a given that any driver competing at international level should be keeping a close eye on nutrition and diet, but where an F1 affiliation can help is having dedicated performance coaches assigned to them.
There are a few areas that are factors here. Chief among them is sleep; with the worldwide travel involved in F1, time zones and jet lag are important to get on top of.
"It's definitely something you have to think about and consider for F1," agrees Force India-linked Nicholas Latifi, who works with a performance coach from industry leader Hintsa.
"Sleep is always important, I need at least eight hours if I want to perform mentally and physically.
"When there's jet lag and travelling it's really important to counteract that. With Hintsa, if there's travel involved we'll get a sleep chart to help us adjust, to help prepare. The best way to tackle jet lag is to prepare a few days in advance."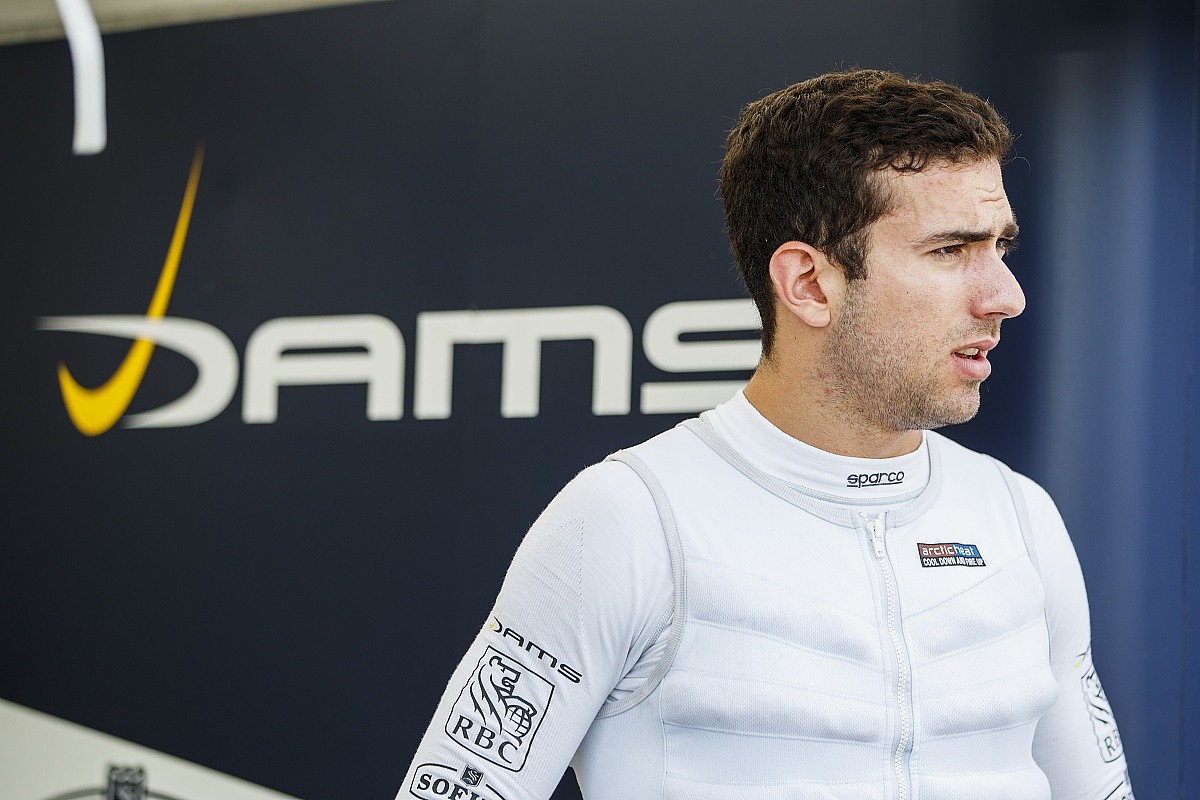 F2 gives drivers a good grounding in this process with four flyaway rounds in Bahrain, Azerbaijan, Russia and Abu Dhabi. But it's an issue that a lot of the paddock have had little exposure to prior to reaching that level, and have to work on - especially Norris, who enjoys staying up late and competing on his sim at home.
Injuries and illnesses are something else to consider. F1 juniors can't afford to be suffering with niggly colds or similar ailments that hinder performance, and one-to-one access to a performance coach can help alleviate that.
"The personal trainer I have is courtesy of Renault," says Aitken, who finished runner-up to Russell in GP3 last season.
"With the step up to F2, a personal trainer can add a lot. They do your warm-up and any tweaks or injuries you may have, even away from the track, they can give you a programme to try and fix it.
"I had a [pre-race] warm-up before Renault, but it wasn't as well thought out as it is now. Certainly things like sleep, especially for the long hauls, and managing what you eat properly, people don't teach you that before you become an F1 junior."
Russell, Aitken's ART Grand Prix team-mate, has had a similar experience.
"Mercedes have provided me with a performance coach. I've been with him for two years now, and that's made a world of difference not only from a physical point of view, but from a general health point of view," he says.
"I'm ill less often and have more energy. I remember last year I had a problem with my ears at one round and [having a trainer come to his aid] was really helpful."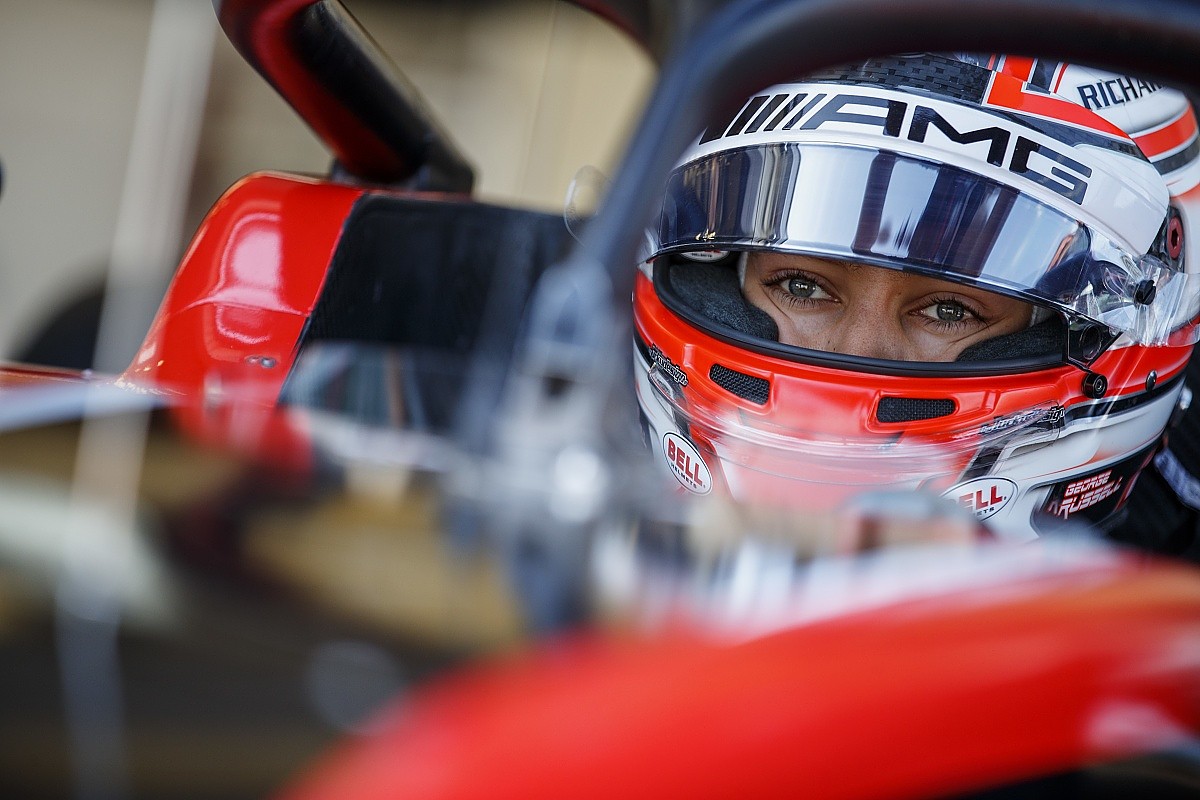 So, is there any reason to not be an F1 junior?
"When you aren't affiliated, then you have availability," says ex-Red Bull junior Sergio Sette Camara, Norris's team-mate at Carlin.
"If it's a really solid shake of hands, like for example with George and Lando, you can see it's a really solid partnership.
"But if it's not a guaranteed pass [to F1], you're putting yourself in a potentially bad situation where the manufacturer may not have room for you, and others may have the space. You have all those contracts and you may not reach F1 for a silly reason."
"When you get to F1 you'll be a lot cheaper than signing someone" Jack Aitken
And yet the last 20 drivers to reach F1 have been affiliated to an F1 team in some form during their junior single-seater careers. Many bought their way onto a junior scheme, but some force the door open on sheer talent alone, and all produce a mutually beneficial situation. In fact, some of the F1 juniors are actually paid, or at least get help with their budgets.
"Renault bring financial support for me, which is massive," says Aitken.
"In effect it's a relationship where you have to have some trust; they invest in your racing career to allow you to race at the level we do, and at the same time you sign up to be their junior and if you make it to F1, it's going to be with them.
"They develop you as a driver, teach you the crucial things and immerse you in the F1 paddock. There's running in an F1 car and they generally prepare you for a seat with that team. That's the investment pay-off. When you get to F1 you'll be a lot cheaper than signing someone."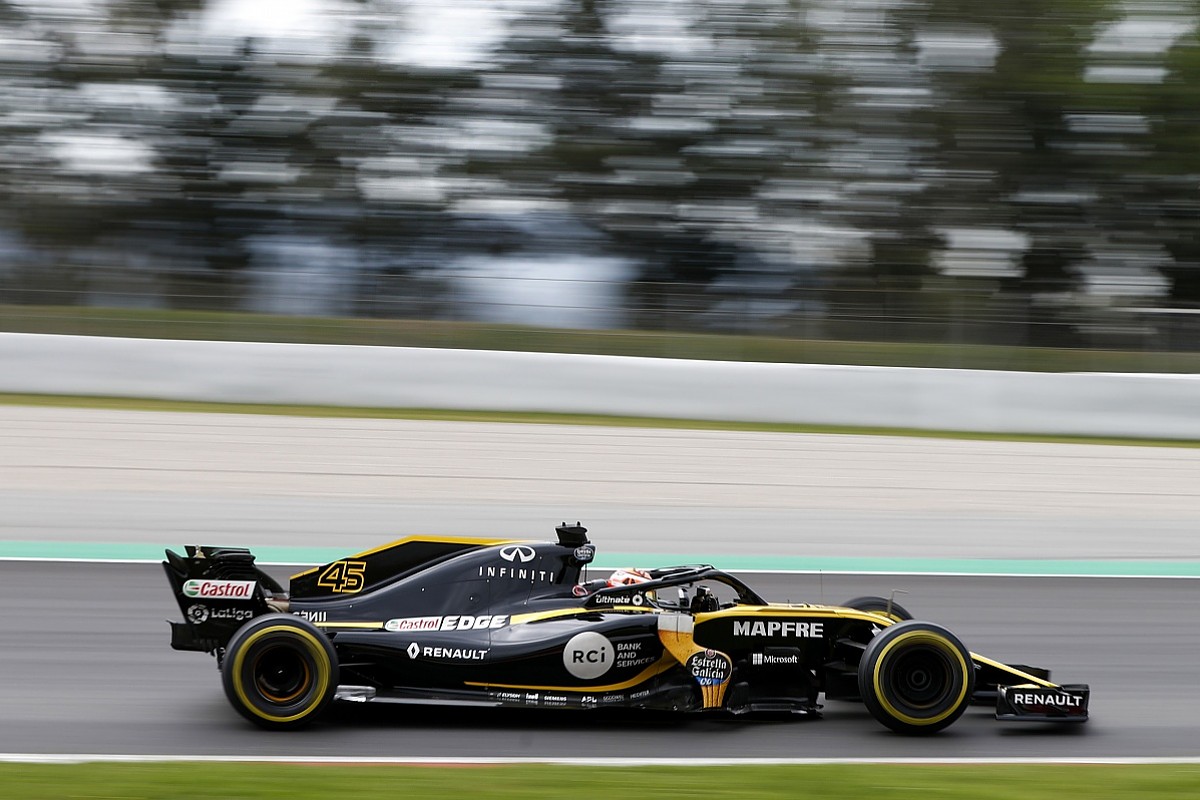 As a worst-case scenario, a paying junior will get in and see how a team operates on a race weekend, have access to a world-class simulator and advice from its staff, while the team will receive funding and simulator talent.
Let's not forget that just because a driver is a 'pay driver' at this level, it does not mean that they are not as good as others around them. There's a lot of stigma attached to paying juniors, but there are plenty of benefits to both parties that make it worthwhile.
As a best-case scenario, a junior scheme yields a driver custom-built to slot straight into an F1 team. The manufacturer gets a driver with significant potential to improve, likely on a cheap deal while they prove themselves, and the driver builds an understanding of the team ethos and how it operates.
With Toro Rosso's credentials as Red Bull's junior team well-established over the past decade, Ferrari increasingly likely to tighten its links with Sauber as a feeder team and Mercedes actively looking to blood its drivers in teams it supplies engines to - as it has done with Esteban Ocon at Manor and Force India - it's a great time to be a well-connected young driver.
And the best part of it is that fans are seeing some of the best crop of drivers in a long time getting a chance to show why they are so highly regarded.
Watch this space...