The challenge when you return to racing after some time away is you forget just how many things had to go in your favour to be successful. You convince yourself that, somehow, it was all down to you outdriving people, but there are a lot of things that have to be right for you to be in a winning position.
Very few people have ever won the world championship in anything but the best car. From 2000 to '04, Michael Schumacher had the best car on the Bridgestone tyres, he dominated the team and he won. Of course, he was a great driver, but when he came back in '10, even his brother Ralf wasn't convinced about the wisdom of the move.
For a while I think it took the shine off his legacy. When he came back he was kept honest the whole time by Nico Rosberg. Rosberg got better, and Schumacher lost a certain amount of momentum.
I personally think it's a pity how it turned out, but people have an amazing knack of forgetting the bad part and just looking back to his glory days at Ferrari.
People completely forget about Alan Jones's comeback. He had that wonderful 1980 season, and even '81 up to a point in the Williams, but when he turned up again in a Beatrice-Lola at the end of '85, it didn't work out for him. He also did a race at Long Beach in an Arrows in '83 after a couple of years away, but when he drove the Beatrice with Patrick Tambay, that mojo had gone. He wasn't in the best car, but people erase that from their memories.
In every success story, there's a point where both car and driver come together at their absolute peak and are able to take advantage when the opposition is that little bit weaker. Sometimes we sugar-coat our memory and think that's what we always were.
Recreating the glory days in a slightly different environment, and at a different time, is much easier said than done, because when one part of that formula breaks, the whole chain falls apart.
Take Jacques Villeneuve. The Ferrari wasn't fully developed in '97 - Schumacher was still three years away from winning world titles - but anything from there on for Villeneuve simply didn't work. That's not to say that Villeneuve wasn't a talented driver, but thinking that win defines you is forgetting the other times you didn't win.
To make the comeback work takes something extraordinary, and Niki Lauda was that. He's probably the only one who made a true success of it.
Yes, Mika Hakkinen came back from being seriously injured in the final race of 1995 and went on to win two championships, but he only missed one race. Lauda recovered from horrific injury at the Nurburgring in 1976 to win the title the following year, and came back from retirement to become champion in '84 as well. He was out of F1 for two full years, returned into a different environment and delivered.
Kimi Raikkonen managed to come back and win after his stint in the WRC, but that's different from Lauda because Kimi was driving all the time. The same goes for Juan Pablo Montoya winning the Indy 500 after 15 years away, as he was doing Formula 1, NASCAR and sportscars in between. Both will have developed from staying active; it wasn't like they were retired.
A lot will depend on where the driver was in their career when they had the interruption. Kubica's return would be both from injury and from a big gap at once
Of the champion drivers who really stopped driving - Jones, Lauda and Schumacher - the only truly successful comeback was Lauda's, but even he was arguably never as quick as Alain Prost when they were team-mates at McLaren. Has a driver ever come back from a retirement, enforced or otherwise, and gone faster than they did before? It's doubtful.
Stirling Moss absolutely rebounded from a massive accident in 1960 at the Belgian Grand Prix, but after his Goodwood accident in '62 he went testing and it had gone. Hakkinen came back from his sabbatical to test for McLaren in 2006, but decided he would be better off staying retired from F1 after all.
A lot will depend on where the driver was in their career when they had the interruption. Graham Hill had already done 12 years in F1 when he had his big accident at the end of '69 at Watkins Glen.
Hill won the Monaco Grand Prix in 1969 and he was still a great driver - it is often forgotten that he was born in the same year as Mike Hawthorn, who retired at the end of '58 - but when he emerged five months later at the first round of the '70 world championship in South Africa, I think the accident changed him.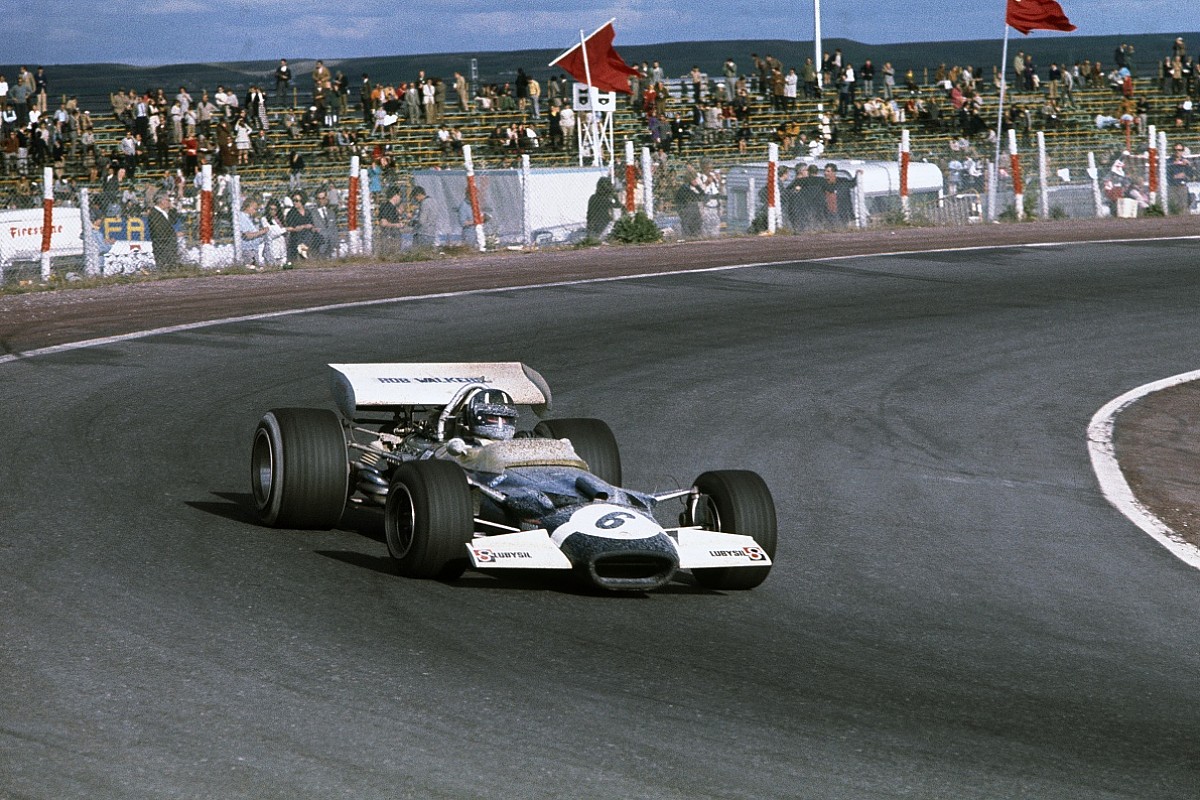 Instead of challenging at the front, or finishing second as he had done the year before, Hill eventually came home in sixth at Kyalami, albeit in a Rob Walker Lotus 49 rather than the factory car. That was fine, but he was in a different place from that point on.
Robert Kubica is younger than Hill was, but his return would be both from injury and from a big gap at once.
While you don't necessarily need two hands to drive a car, there might be certain situations on-track where you need to know you've got the ability to use both to make a split-second decision. Not having that certainty could make you second-guess yourself.
That could be doing Robert a disservice, but even if he was perfect, and had just gone off to do rally driving for seven years, there would still be a tuning-in process to get back to being a racing driver again. Could he ever get back to the time he won the Canadian Grand Prix in 2008? That's hard to say.
There was an awful lot going for him back then - he had a very good chassis, a good engine and he was at Montreal, which normally favours a strong engine. That said, I don't think Formula 1 moves on in the sense that there are people with more talent winning nowadays. For example, you wouldn't say Lewis Hamilton is more talented in his pomp than Schumacher was in his pomp, so Kubica should be somewhere in the pack if he returns.
Is it going to be different to Paul di Resta, Daniil Kvyat or Pascal Wehrlein if Kubica does come back? Will he get back to the point where Fernando Alonso rated him so highly? Let's hope that's the case, but there's still a question mark there, as there is when all drivers attempt to make a comeback after a serious layoff.
Sometimes, you just forget how fortunate you really were.