In the last issue of Autosport Performance, we sent trackday regular Jason Hardy to experience the Nurburgring Nordschleife in a tourist driving session with performance rental and driver instruction expert RSRNurburg. But since circuit rules stipulate that drivers may only be accompanied by an instructor for a single lap during tourist sessions, RSR instructor Luis Ramirez sets to work long before he gets out on track.
The driving challenge posed by the Nurburgring is the stuff of legend. Celebrating its 90th anniversary this year, the former German Grand Prix venue has earned a feted reputation among petrolheads as one of the most dangerous circuits still in existence, largely unchanged over the years despite numerous high-profile accidents - the most famous almost costing Niki Lauda his life in 1976.

By virtue of its sheer scale, with more than 150 corners stretched over 13 miles of road winding through the Eiffel Mountains, the Nordschleife requires a fundamentally different approach to learn and is also one of the most difficult circuits on which to coach drivers without prior track knowledge.

The prohibitive restrictions placed on driver instruction during public tourist sessions - far removed from the comforts of a conventional trackday where all drivers must attend a mandatory safety briefing - certainly doesn't help matters.

Unsurprisingly, the rule is highly unpopular with circuit regulars, increasing the potential for newcomers to have expensive accidents, which in turn result in lengthy track closures.

Instructors may accompany drivers for as long as they are required on private trackdays and focus on skill-tests in RSRNurburg's designated Academy, but it is on the Touristenfahrten sessions where visitors are typically bitten by the track-driving bug and therefore where coaching is most needed.

Given the limited time available, Ramirez adopts a back-to-basics approach with customers to gain an understanding of their level before they head out on track.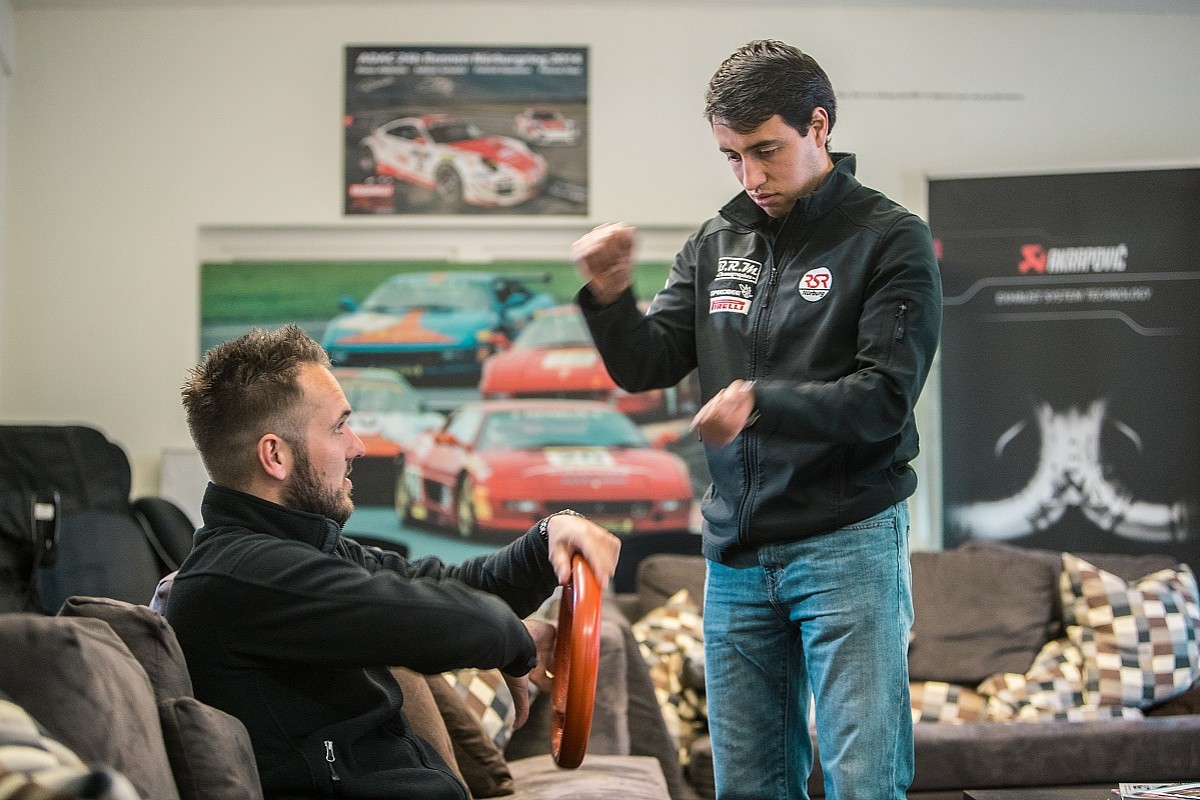 "The first thing you can see is if they can hold the steering wheel properly. If they don't, then you already know that they might be carrying more bad road-driving habits that not only will slow them down on track, but can also be dangerous," explains Ramirez, a professional instructor for over a decade in his native Mexico and a coach with RSRNurburg for the past two years.

"The next step is seeing how they work with the pedals. A driver that modulates the pedals correctly and understands how weight transfer works can be identified from the first couple of corners. Sometimes you can understand a rough driver before even leaving the car park, but it's braking that poses the biggest challenge for both novices and experienced drivers.

"It's completely different braking on a track compared to the road, because on the track you will be hard on the brakes for the least amount of time time possible so you minimise time spent not accelerating. On the streets you do it the opposite way, you should brake slowly so you don't get hit from behind and it's easy to get the bad habit of dragging the brakes."
This quick-fire process, developed using RSR founder Ron Simons' 20 years of experience on the Nordschleife, allows RSR instructors to tailor their coaching for all abilities, ranging from Nurburgring rookies like Jason to seasoned racing drivers, to ensure they do not exceed their limits and build towards them gradually.

VIDEO: PERFORMANCE ON THE NORDSCHLEIFE
"Most of the time I don't talk about myself, I want to know about the driving background of the person and how many laps of the Nordschleife they have done so I know much confidence to have in them, or how careful I should be so we don't smash the car into the wall," he says.
"There are some people that need basic advice, 'brake here' or 'get on the power now'. But for those that can take advantage of a more analytical approach, the reference points, tarmac and camber changes, hidden crests and so on that an experienced instructor will highlight can make a huge difference. When it's a racing driver, then you have to go section by section and work with data to improve them.

"What I said to Jason and what I say to everyone is 'have fun, don't crash' but there is much more to it than this. What makes Nurburgring a unique challenge is the combination of length and complexity. The danger element is always there, but it's the skill that the fast technical parts after Hohe Acht require that truly separates the men from the boys. It's like Jackie Stewart once said, 'if you enjoy it then you are not going fast enough!'"

Indeed, even a racing background is no guarantee that drivers will be able to quickly master the circuit which Stewart aptly coined the 'Green Hell'. The old adage that there can be no comparison for completing laps is more valid than ever at the Nordschleife and Ramirez will typically spend up to an hour and a half per day on the simulator to keep himself fresh.

"The Nordschleife is a very intimidating track that can strip you of your years of racing experience in a couple of blind crests," he says. "It is interesting to see even Formula 1 or top level touring car drivers struggle with the steep learning curve of this track.

"I actually told Jason to do at least two to four laps per day in the simulator without crashing. I didn't want him to focus on times, I just want him to finish laps, because when you don't crash in the simulator then there's a huge chance that you won't crash on the real track when you are here.

"Most people think that hiring an instructor will slow you down and some do, but the best instructors will push people and try to improve them, because if you do that, they will always want to come back.
"It's like anything in life, when you do something well, you want to improve it more. If you go as an instructor like a GPS, 'stay here, go to the right, go left', that's not the way."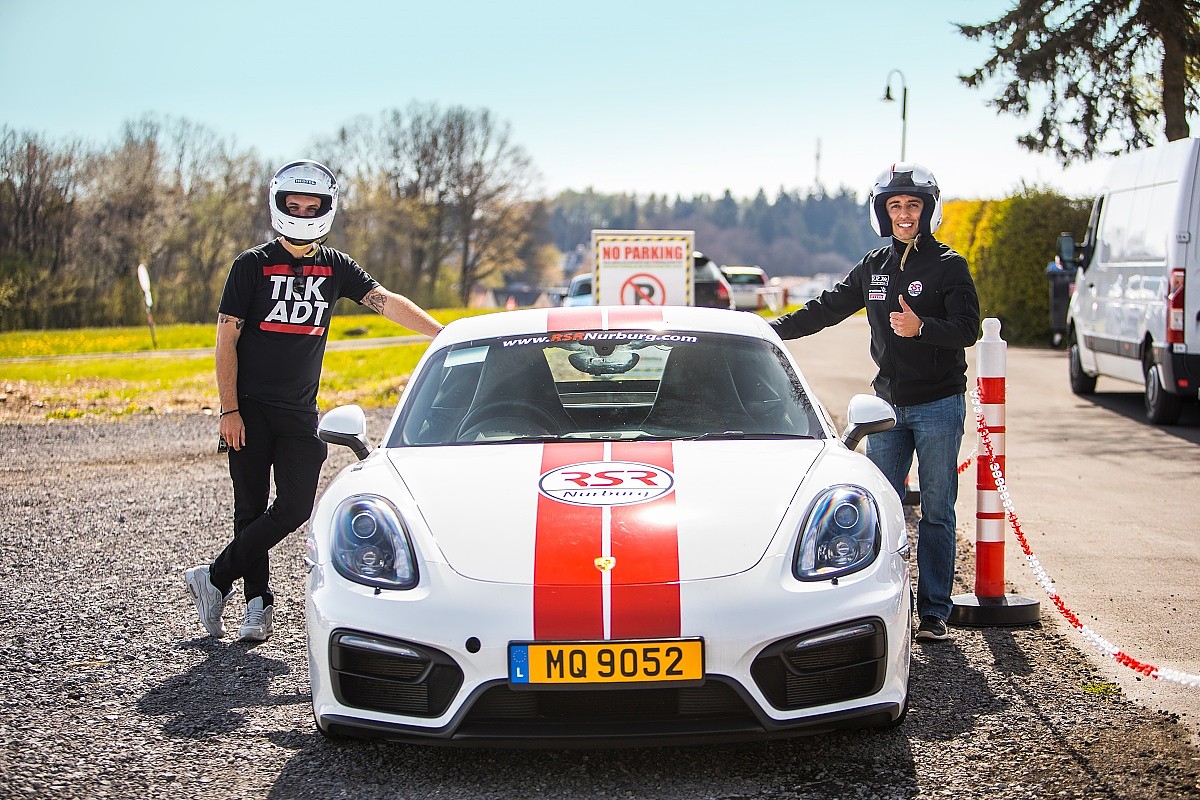 As a case in point, Ramirez cites the crew of all-Argentinian drivers he managed at the recent Nurburgring 24 Hours, finishing eighth in the very competitive Cup 5 class.

"This year was their ninth time, and they've never done laps as fast as they did this year," he added. "You can ask them why even in faster cars, they have never gone as fast as they did in this car and they will say 'Luis is telling me to go flat out in places I used to brake!'

"We were in the sim for a while but more importantly on track doing a lot of laps, it goes to show that you can take people who have been doing it for eight years and in the ninth year make them faster.
"It's just a question of going with someone who knows the track properly. I've walked the track four times, have thousands of simulator laps and I instruct people of different skill-levels from all over the world daily. But every single time I'm out there, I learn something new..."
For your chance to win a hot taxi lap around the Nurburgring with RSRNurburg in association with Grandstand Motor Sports, the UK's leading motorsports travel specialist, click here.