A lot of young racing drivers emulate the approach used in Formula 1, which they probably should because that's the pinnacle. But you need to get the right balance. If I was in Formula 1 I'm sure I'd have to be a lot different - I haven't had a personal sponsor in four years and I can write on Twitter what I want because I'm not bringing any company down into disrepute with me!
It may be old school, maybe just even normal school, but I don't think it's particularly different. It's just not what we maybe expect to see in motorsport. I don't think too much about what I write and put on social media but I try and make sure there's a purpose to it and it's not just boring drivel - 'this is my office for the day', the amount of times you see that shit is very, very boring.
There are so many forms of social media, you kind of have to pick your one for what you want to do. I'm not particularly active on Facebook, that's really just personal for keeping in touch with people. Twitter I love because it's short, sharp, you can write what you want, put a picture on or a video if you want and that's really my motorsport output. Instagram is for when I'm feeling a bit arty, then Snapchat is stuff that I don't want people to ever really see me doing in the public eye.
You've got to find the right point of it. When people churn out the same drivel - what's the point in putting it out there? What you're doing on social media is portraying an image that you want to be you. Clever people do it very well and you believe that that's what they are. I think some people just need to chill out and maybe look back at what they're saying.
I had media training very early on. My first foray into car racing after karts was Formula BMW, I won a scholarship with them and part of the package was some media training. That job fell to Ann Bradshaw, who has been with BMW for many years. She was brilliant and we always got on very well.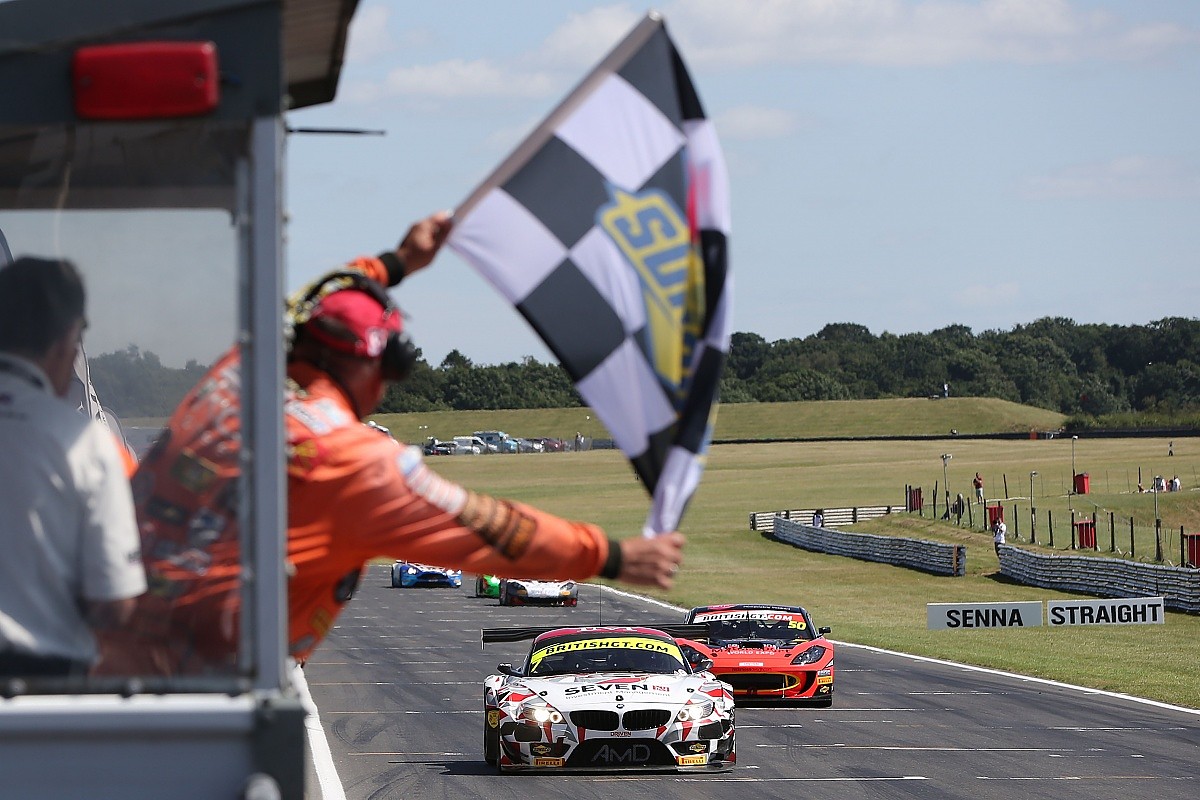 You need to say the right things but you need to say the truth - I've probably got worse as I got older, that was 10 years ago now so maybe some of Ann's wise words have been lost on me.
All I try to do with how I say things is make sure it's truthful and it's not trite. I don't want anyone to feel sad after what I've said about them! It gets me in a lot of bother, mainly with championship organisers and guys that don't want to hear the truth. They want to hear the sugar-coatedness. Unfortunately it isn't me and I think my mouth is far bigger than my brain, so I can't see that changing.
I think it's really difficult, it's good to be told what you should be doing, but you should be left to your own devices. Some people just don't have a personality but they're very good at other things. Should they try and be interesting? Probably not, they should stick to what they're good at.
I'm not trying to say that I'm everybody's cup of tea, but some people like what I say and some people like what I do and that's fine. I'm happy to entertain and be the class clown in that regard, but if you're happier behind the scenes then maybe don't try and fool anyone.
Whatever comes into my head, I say it and there's not enough delay. It's not a great thing sometimes, but sometimes I'm proud to admit that I laugh at my own jokes more than other people - just because I'm as surprised by what I've said as other people probably are. There are things I look back on in the cold light of day, be it sober, be it not angry, that I shouldn't have written or said, and if I was wrong then I will go back and apologise.
Sometimes there's maybe a question that somebody wants to ask in the media and they know they can come to me and I will give it to them straight. So maybe sometimes I'm a bit of a go-to guy for a controversial subject, because they know that 'that kid doesn't care about what he says' and they'll get the answer they want. That's always good because any publicity is good publicity, right?
The British GT Spa onboard lap has helped me. Motorsport is my life so I'm at a track every day, but probably two months after that video was posted I still had people coming to me saying that Spa lap was hilarious. Hand on heart I don't actually rate it that very highly in my work, I think that's around a 6/10. I only had two laps to perform and didn't really script it enough in my head to deliver the jokes I would have wanted, but it's a positive.
I don't try to kid anyone, I quite freely say to people that I'm not the fastest driver in the world, I'm not the most technical driver in the world. I just like to drive fast cars, I like to do a good job, I want to win, but I also want to have fun and I'm a bit of a believer that if you're having fun and having a good time then you'll perform better anyway.
My racing is all about the amateur co-driver, that's why I'm here and why I'm driving. I'm not sponsored, I'm not manufacturer-backed, so if a gent wants to go away and spend a load of money racing, he wants to have fun.
And if he enjoys my personality and we're at dinner, and I can have a beer with him, and he's enjoying his weekend a bit more, maybe he's more likely to employ me the next time than a guy that's equally as quick?
I'm comfortable in my own skin. I'm very lucky in my life that everything is good. I'm stable out of the car, I've got a good family background and all of that kind of boring shit. I enjoy my work, which is very lucky.
I'm not saying that I'm banging at the door ready for a manufacturer contract by any stretch, but I wouldn't automatically say yes to it if it meant I had to change who I am and change my lifestyle.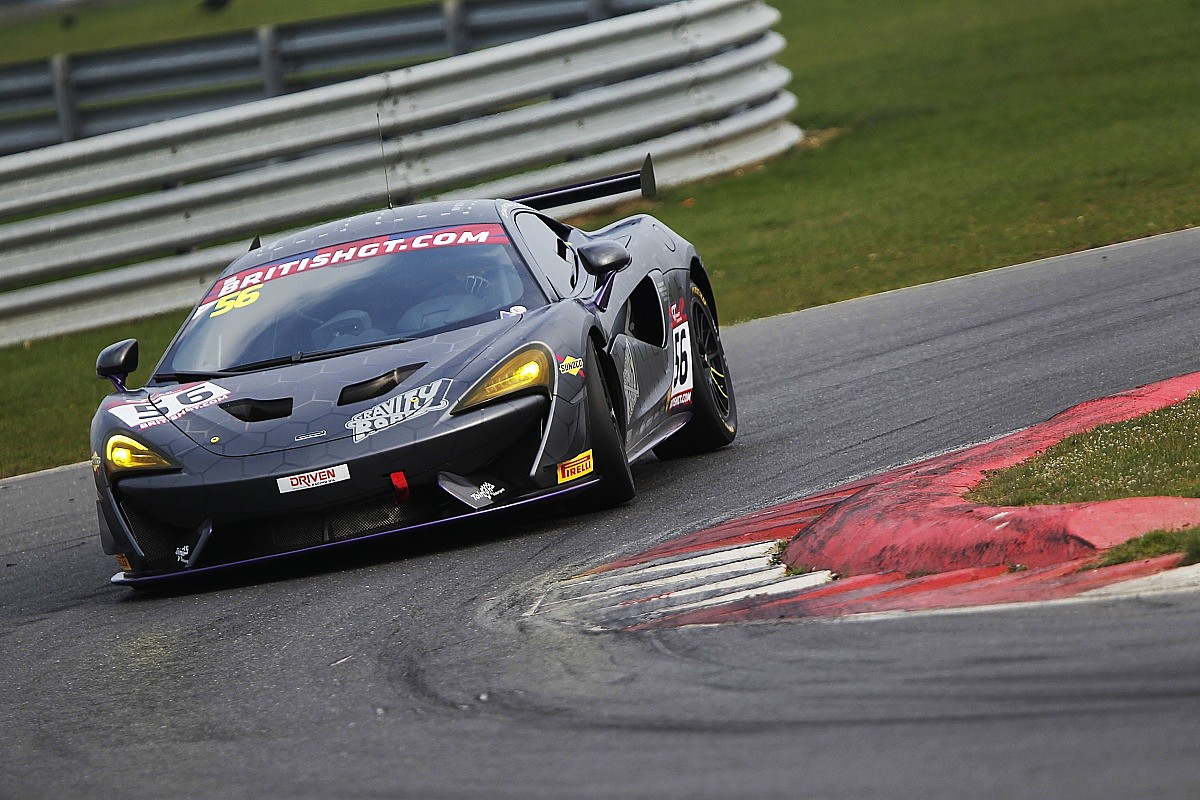 A rolling one-year contract is quite normal, I appreciate that and a lot of my work is the same, but a factory driver doesn't get told until December-January if he's getting a contract next year, whereas by September I've already got a very good gauge of where 75% of my income will come next year.
That would have its negative sides to it for sure. If I could replicate the year I'm having this year in terms of racing in three different series with three different cars, three different teams, and three different gents, a varied work life as well with McLaren and Aston Martin, it would be a hard decision.
You've got to look at what you're happy with. Maybe it's not the most ambitious thing in the world to say but I think it boils down to being relaxed and being happy with what you've got. It's a good life!
Just because you see someone posting on social media about how great it is being a manufacturer driver... maybe the reality is not always the same.
Don't get me wrong, the goal is always to be a manufacturer driver because you get the biggest payday, you've got a bit more job security and it's kudos, it's cool.
Good guys get on longer contracts and I appreciate that. But sometimes you're more of a number than an asset.