In Abu Dhabi last month Dr Aki Hintsa won another Formula 1 drivers' championship. The Finn, who sadly passed away in November at just 58, has won titles with Mika Hakkinen, Kimi Raikkonen, Lewis Hamilton, Sebastian Vettel and now Nico Rosberg since first becoming involved in grand prix racing in 1998. Now the former McLaren physician and chief medical officer's tally of titles has ticked to 11.
Aki succumbed to cancer on November 16, but his methods are burned into those he mentored and those who benefited from them.
'Wellbeing' is the word best associated with Hintsa's work, which was inspired by his time in Africa in the 1990s. His methodology was applied to long-distance running legend Haile Gebresalassie and his training partners, before an unexpected move into F1 beckoned. Hakkinen had finally become a grand prix winner but felt there was something missing that was preventing him from reaching the very top.
Speaking earlier in 2016, Hintsa admitted: "I thought F1 was not sport at all. For me, it was more like business. I didn't know why he was calling me."
The two Finns had a three-hour meeting. "'A deal until the end of the season?'" Hintsa recalled asking. "'No, it's forever'. We are still like brothers."
That was back in June, when Hintsa spoke in Switzerland, at The Brain Forum. You can watch his fascinating session on 'rethinking success', in which he discusses his time witnessing the Gebresalassie camp's training method, working in F1 and applying those lessons to big-business CEOs, here:
Hintsa called F1 "the most fascinating laboratory" for his performance philosophy. "F1 is very complex," he said, "like life is very complex. If someone has a really easy and simple life I would love to meet you after this and you can tell me how is this possible..."
In the above video, Hintsa states that mentally we operate at 55% of our potential but, according to the study his team carried out, other people think we operate at 85%. "The gap," he says, "is a mask we are using not to reveal our weaknesses. If you don't make results in F1, you're out. It's very, very tough."
Hintsa was a key part of Hakkinen's eventual realisation of his obvious talent in 1998, when the Finn drafted in his compatriot to aid his development. Later, Hintsa would help another Finn - Raikkonen - in the same way.
McLaren's tribute to its former doctor included this telling extract: "Aki helped [Hakkinen and Raikkonen] develop the mental and emotional strength to translate their mercurial talents into the disciplined performances that would result in many grand prix wins for McLaren and, in Mika's case, world championships in both 1998 and 1999.
"Undoubtedly, Aki played a crucial role within Lewis's inner circle during his time at McLaren, and it was often to Aki that Lewis would turn first in times of stress."
Back in 2011, a struggling Hamilton talked of a need for a "happy bubble" of friends and family to enable him to bounce back stronger for '12. Whether by accident or design, this was a reflection of Hintsa's founding principle.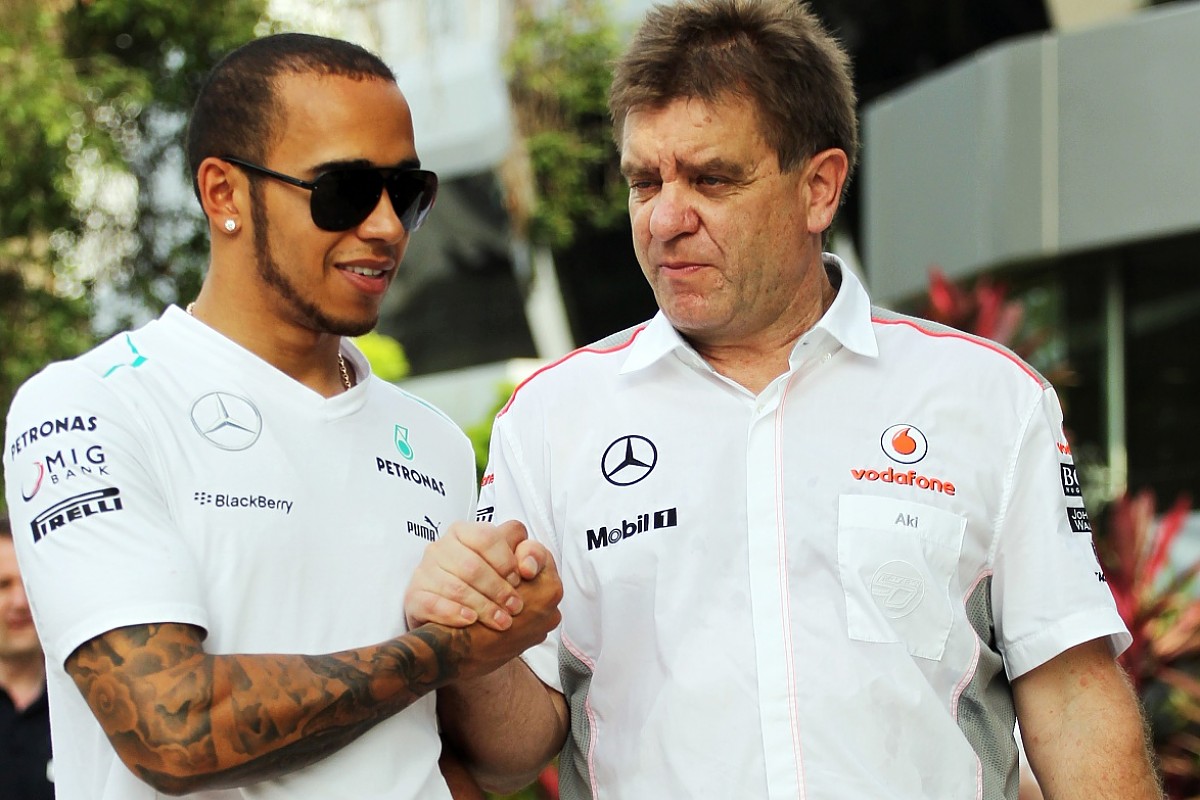 "It would be fair to say that the core Hintsa method can be traced intact back to Ethiopia through Aki's initial F1 season with Mika Hakkinen," says Dr Luke Bennett, Hintsa Performance's medical and sports performance director.
"The philosophy has always been the enhancement of performance by attending to the human life of the athlete.
"However it has certainly evolved in its detail as Aki assisted and observed more drivers over many years, and recruited a selected group of performance coaches to live and train with his drivers."
Despite not being immediately smitten with F1, Hintsa's impact turned into a long-term one.
"The fact that his philosophy has been so successful in this environment, across such diverse personalities, and all of the team bosses involved along the way, proves that his focus on the human being at the centre of the sport has tremendous value," says Dr Bennett, who took over Aki's full-time duties in the F1 paddock in January 2014.
Hintsa Performance is now a core part of more than half of the current F1 grid - it supplies a full-time performance coach to eight drivers and supports four drivers in other ways. The full-time coaches all have sports science degrees - "most to Masters level", says Dr Bennett - and aid their drivers with physical training, sleep and recovery management and nutrition across the season.
Face-to-face mentoring is also applied to these programmes to help drivers achieve the necessary mental energy across a gruelling 21-race F1 calendar and his team works with the junior-driver programmes at Mercedes, Red Bull and (of course) McLaren, as well as provide medical coverage for all travelling staff at Mercedes and McLaren.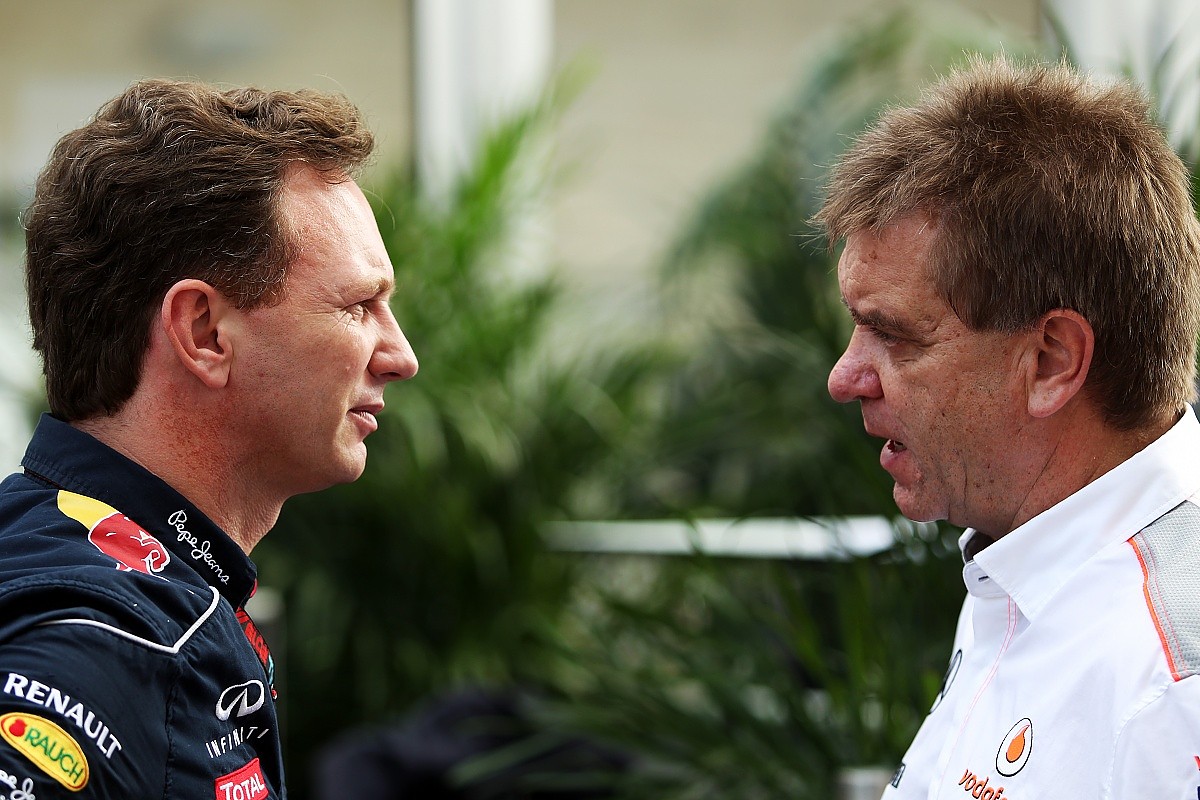 BMW driver Antonio Felix da Costa worked with Hintsa for just over a year, as part of his time on the Red Bull programme. The Portuguese driver first met him towards the end of the 2012 season, when he was seeing out a frontrunning GP3 campaign and went on a race-winning run in Formula Renault 3.5 after joining that series just before the middle of the year.
"When I went there the first time, it was because [Helmut] Marko said I had to," da Costa admits. "I was winning every race, I thought 'what am I going to do, I don't need that?' I was being an idiot. The first time, I thought 'Fuck, I love this guy!' And I never stopped."
Da Costa would see Hintsa once a month in Geneva. "We barely spoke about racing; a little but not much. He tried to teach you how to make everyone around you in their happy place; how to motivate 50 people; how to have no pain anywhere. There was a big range of small things he would try to target. All that combined and you would deliver."
The two worked closely throughout the 2013 season, which was a defining one in da Costa's career: after such momentum in late-2012, he was expected to beat McLaren juniors Kevin Magnussen and Stoffel Vandoorne to the FR3.5 title, but finished a distant third after car problems and other troubles.
But da Costa credits Hintsa for helping with the good (recovering from a "stupid" race-one crash in the Hungaroring opener to win the next day), the bad (dull days in Milton Keynes) and the ugly (missing out on the Toro Rosso F1 seat he thought he was nailed-on to get ahead of Daniil Kvyat).
"There were definitely a lot of ups and downs that years and he helped me a lot," he says. "If I had not been with him I would have gone home and overthought things. He made me learn how to relax.
"Budapest was like the turning point, when I thought I was really going to get the F1 seat - I had everyone calling, Helmut Marko, Franz Tost, about how I recovered to win, and that was all Aki's work.
"Red Bull and Dr Marko were making me be in Milton Keynes a lot that year. It was hard to be in Milton Keynes all the time...most of the time there was nothing to do; it's been good for my career but there's nothing there to distract you."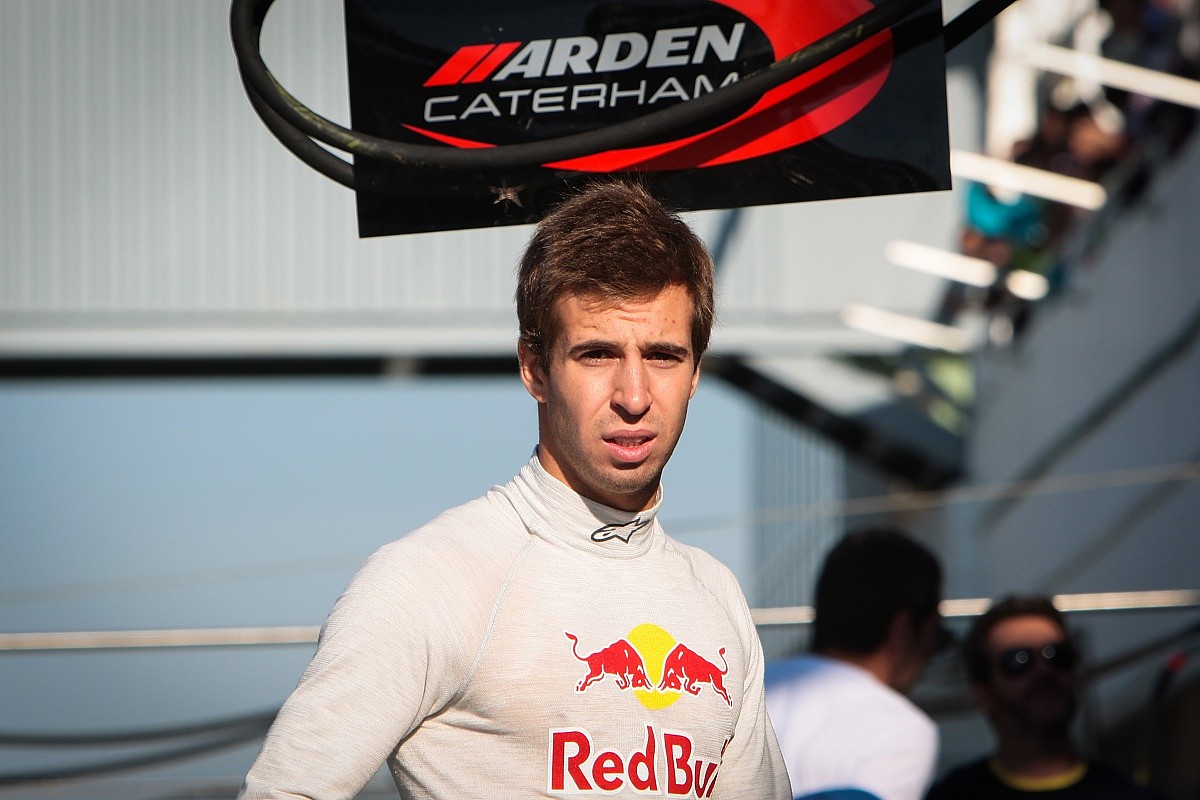 Marko, head of the Red Bull programme, was an ominous figure to the juniors: "step out of line, and he could just get another kid to come replace" was the fear. Da Costa says Hintsa would help with that, and always looked out for his own - even if he couldn't do it quite so obviously.
"Helmut would listen to Aki a little bit more," he says. "He would help me get what I needed. Sometimes being too focused can be bad, that's what Aki told me. He'd ask how long since I saw friends, or slept in my own bed. And I'd say it's been so long, and he'd say 'I'm calling Helmut, you have to go home'.
"My last ever World Series race, I went to see him on the Wednesday before. And he says, 'You have to win this weekend'. I was so sure I was going to get the F1 seat...I think he knew I was not going to get it and he knew if I won both races, it would not look good if I didn't get it.
"He tried to give me a different drive. It made me think, 'Wow, this guy really wanted me to do well...'"
That falls in line with a character that has been described as an "absolute legend" by Jenson Button, "an amazing person" by Alexander Wurz and "a friend, a mentor and someone I consider to be family" by Hamilton.
Hintsa Performance might expand its paddock reach next year by having its coaches aiding the mechanics and engineers in 2017. It speaks volumes that in a world that is often so secretive and insular as F1 that Aki has been able to create a company that works across multiple teams.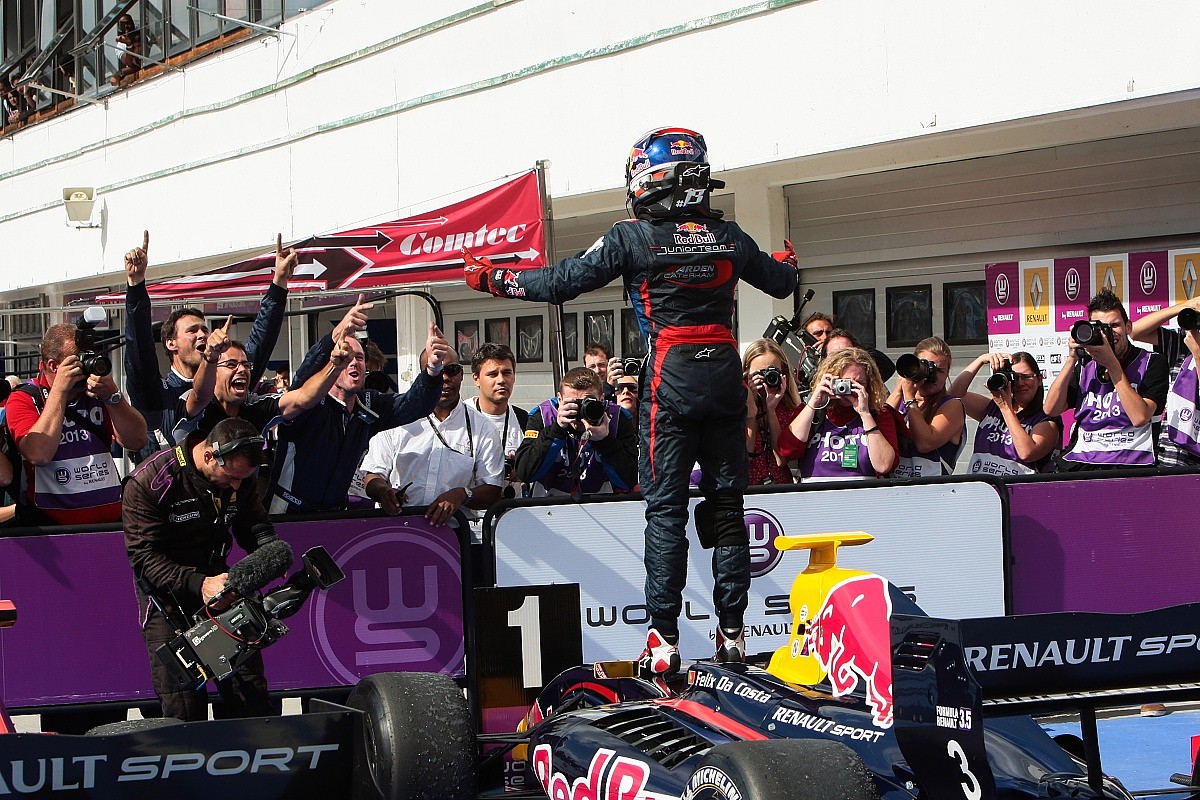 "Aki held the trust and friendship of most of the key management figures in the F1 paddock, despite occasionally needing to defend his independence and integrity," says Dr Bennett. "The fact that Hintsa Performance is trusted to work across so many competitive teams is a huge testament to his values.
"Aki's quiet wisdom and counsel has been of untold influence over the past decade, not only to drivers and team bosses but to the countless mechanics, media, catering staff and administrators he has assisted along the way. His example has been a beacon of human values in a world not always known for such integrity, and has encouraged others of integrity to maintain their influence.
"In a more subtle way, his growing cohort of coaches in the paddock is able to enhance a spirit of goodwill (much of the time) and collegiality within and between F1 teams and drivers in a way that I believe is somewhat novel in the history of the sport."
Da Costa concurs: "He was just, above all, a nice human being. No politics or bullshit that comes with Formula 1. The biggest message he tried to pass to us was he's seen a lot of drivers who let themselves go, and he tried to keep our feet on the ground.
"One of the things Aki said was never accept a free ride in a private jet from a sponsor. Keep yourself grounded. If you don't it, don't take it. These things in this world, these guys will offer things like that and if you accept everything it will back to you - 'Remember when I did this?', things like that. Aki taught us to keep ourselves real."
Hintsa undoubtedly influenced all who would listen to him and embrace his outlook, and the impact his holistic approach had in motorsport was to the extreme. That legacy lives on through Hintsa Performance, and any driver worth his salt would do well to adhere to it.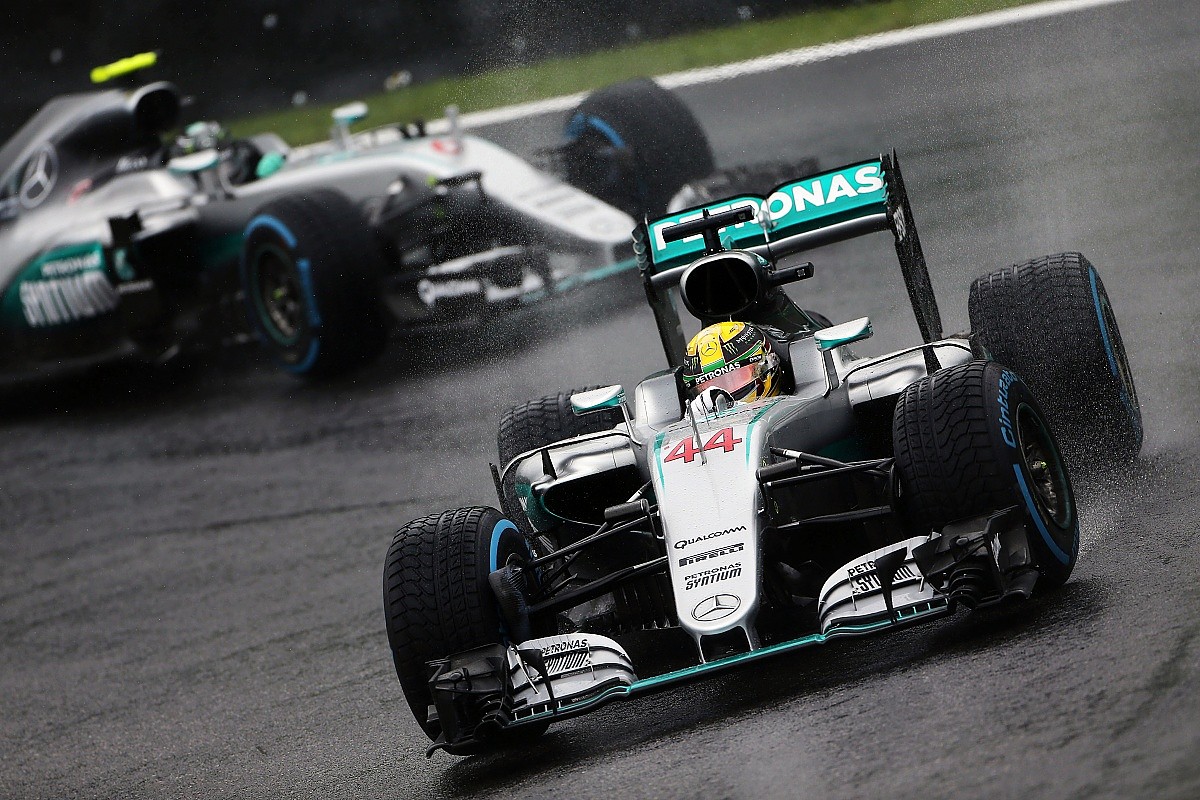 "I was, and I am, humbled by the opportunity and the privilege he presented to me," says a grateful Dr Bennett. "The decision to step back from the paddock weighed heavily on Aki, and his key F1 clients, over many years and he demonstrated enormous trust in handing over Hintsa's F1 operations with no external interference at all.
"His legacy and his example are best embodied in a selfless patient focus, absolute integrity and discretion above the politics of the paddock, and a discerning wisdom regarding the pressures facing F1 drivers and the teams around them."
To those who worked with Hintsa, and those who will work with those he mentored, being properly mentally prepared for competition will never be underestimated. This is as utterly crucial in grand prix racing as it is in any other top tier of sport.
But he went on to apply his philosophies to the wider world. Business and political leaders, entertainers and athletes in other fields were helped "either at times of crisis, or to improve their performance". Better life, better performance became the mantra as his philosophy broadened - and it was the strap for his book, The Core, which was published last year.
"There was a lot of writing thing down in notepads and I still have all them and the books I used," says da Costa. "I still look at them, especially when things are going bad.
"It changed me; the way I approached the sport, and life in general."