There's no question drivers bring their own personality to the car.
There are abrupt personalities, there are gentle personalities, stylish personalities, attacking personalities, and all of this comes out behind the wheel of a car.
You can win races with almost any of those - it depends on who you're up against, what car you're driving and how competitive the class you are competing in is.
You could always say, 'Well, the reason I'm successful is because I'm the greatest attacker in the world'. I knew one guy who had on the dashboard of his Chevy Camaro 'I can outbrake anybody' in big letters.
There are definitely different driving styles. We see them from outside the cars, and I certainly see them inside after 30 years and a couple of hundred days a year sitting with racing drivers.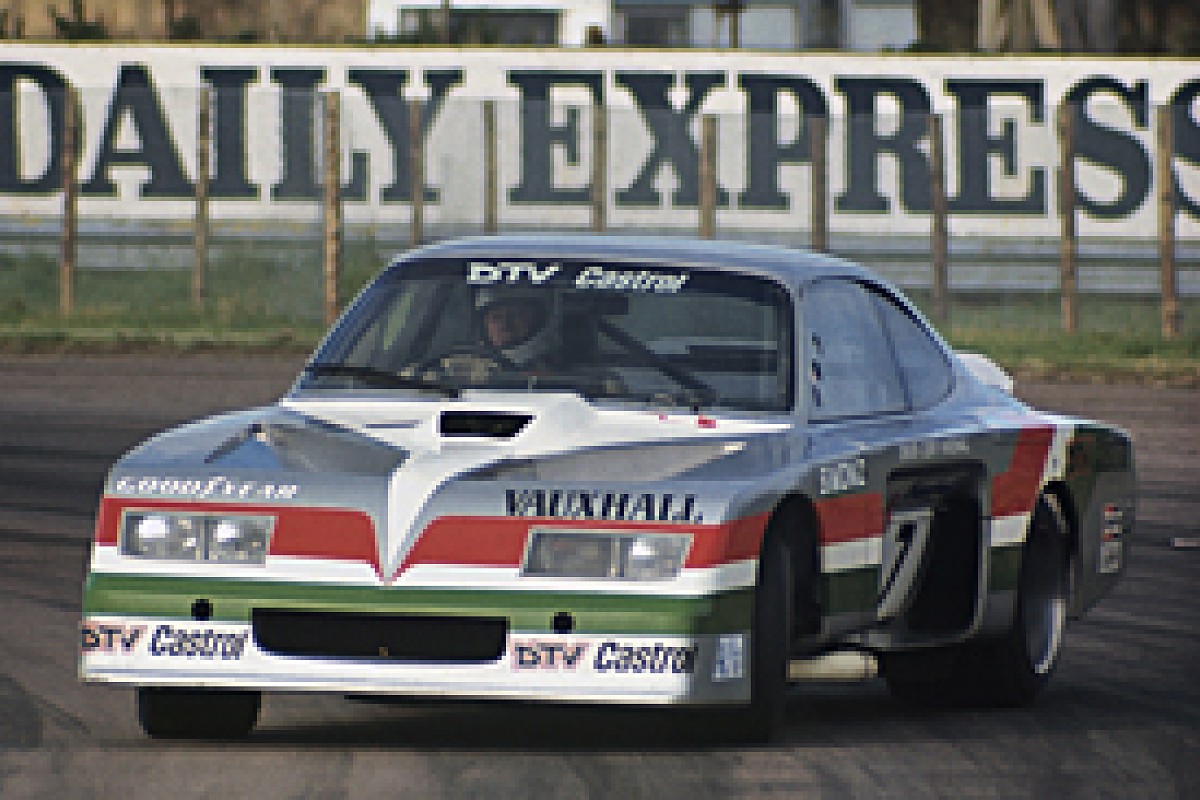 The legendary Gerry Marshall's aggressive driving style was very clear to see © LAT
It's harder to see styles from the outside in the modern age because the cars have more grip, they stop better, they have less wheelspin, they corner better.
Drivers are a bit more like astronauts with full-face helmets and tinted visors, and cars have higher cockpits so you can't see their hands. Plus they don't change gear as much or by taking their hands off the wheel.
Personalities are camouflaged and given that cars take corners at pretty much the same speed as each other these days because of their handling, the differences between the styles are not so obvious.
People will say it's much more competitive now because the gaps are so much closer, but the opportunities to lose time are far fewer. So the opportunity to observe style is reduced - people sit further back from the track and run-offs are bigger, when they used to be able to fall in love with drivers by watching their style. It's harder to do.
It doesn't mean the styles aren't there, even if the difference in performance is not so great. People will get locked into a style and you can get drivers who have 20 years' experience but every year their behaviour is the same. So they may as well have had one year in terms of their own development.
It's quite a creative exercise, you're constantly working on it - Emerson Fittipaldi was always watching other people, asking why they took a different line, always trying to develop in different ways.
First on the throttle, last on the brakes
You'll get a personality that says you're either hard on the brake or the throttle. That was a 1950s way of driving. You'll get a driver who will say, 'Well, you must be as late on the brakes as you possibly can'. Others will say, 'I've got to be first on the throttle'. You will get drivers for whom the highest minimum speeds in the corners is the aim.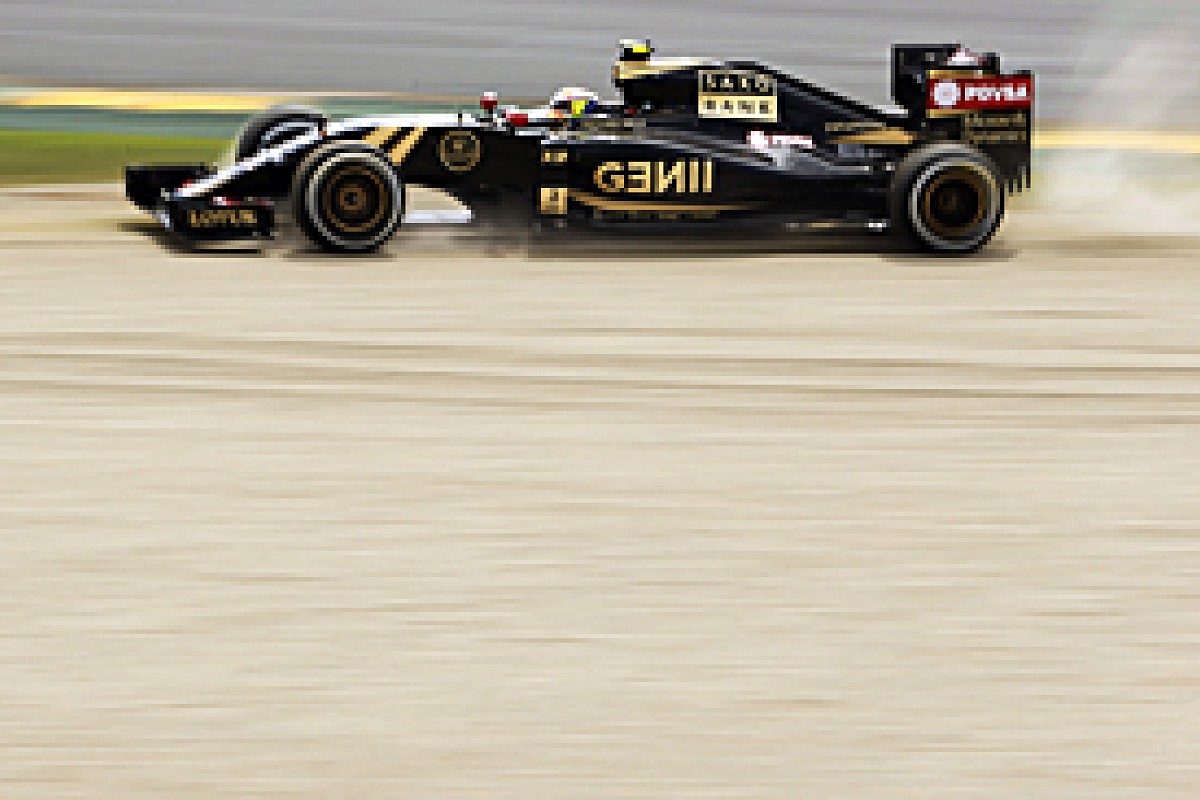 Pastor Maldonado has a 'high-energy' approach © LAT
Driving certainly had greater measure in the old days, when you had to outdrive people in the sense that you'd be bolder and have better car control. These days it's more of an emphasis on direction change, traction and error reduction.
You can win with a variety of styles. There is an ultimate way around a lap and what one tries to do is minimise the disadvantages of someone's style and maximise the advantages.
Pastor Maldonado: High energy driver
Pastor Maldonado is a very high energy driver - or aggressive - but if that is slightly overdone it can lead to small errors or energy spikes in a lap that can cost time.
He is a very fast driver so you'll want to say, 'Very good, but if you reduce the energy level a fraction would we have a slightly more harmonious relationship with the surface? Would the car accelerate a little bit better onto the following straight as it has slightly less wheelspin?'
Someone who places an emphasis on high-speed corners may pick up some time in the wet. But when people say, 'I'm really good at fast corners' there is an awful lot less to do. You don't have to downshift, brake on a threshold or decrease the brake pressure as you transfer a little bit of weight, you're not wanting the best direction change to get traction out of the corner. When the car's balanced it's not that difficult to do.
Jim Clark vs Jackie Stewart
Jim Clark was probably the most stylish of all in terms of going for an earlier rotation in what he used to call a false apex. If you drew the line it wouldn't look quite right. Jackie Stewart would say he would move the wheel once, but you could manipulate a direction change with the throttle in those cars.
These days you can't use the throttle for a subtle rotation as much because the car has too much grip, so it requires a bit more steering, a subtle release of the brakes, a bit more rotation than in Stewart's era. If you do it with the throttle you end up with oversteer and you tear up your tyres.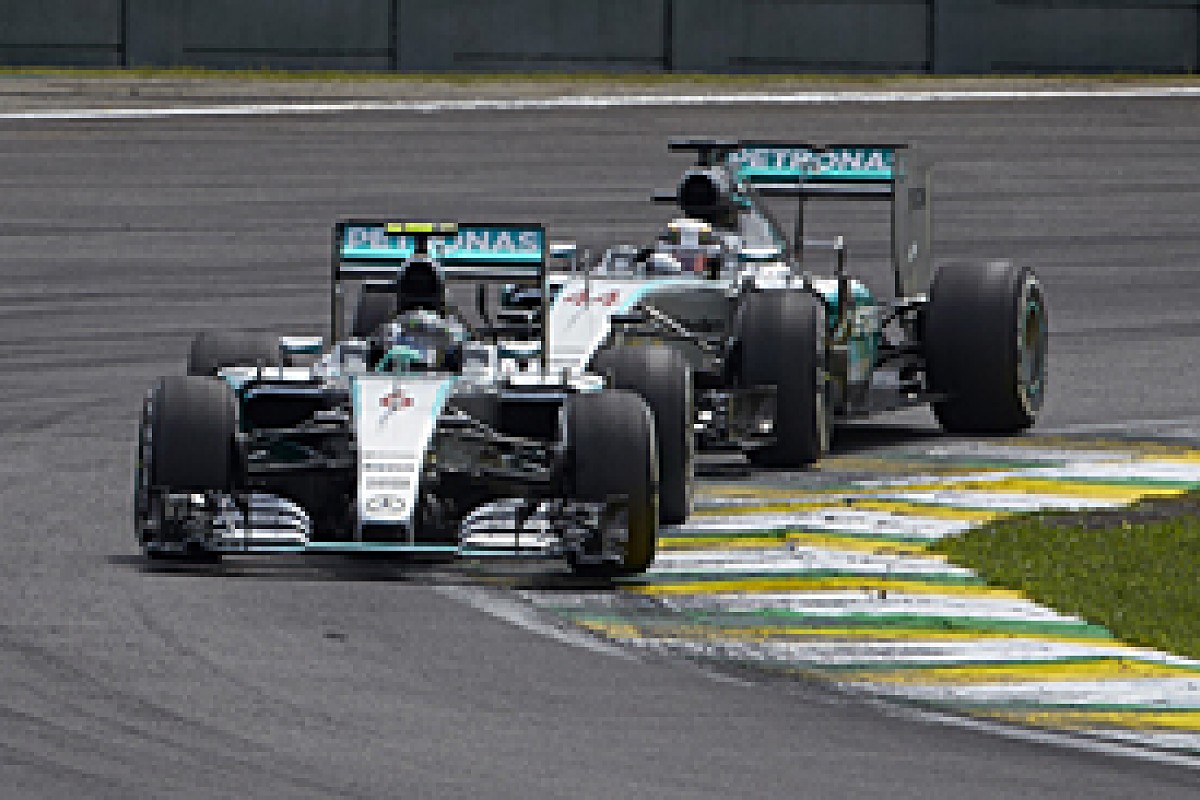 Does Rosberg have to work harder to reach the same point as Hamilton? © LAT
Stewart got very close to Clark in terms of competitiveness with a slightly more traditional style. He got close and took over his mantle, I think. Chris Amon put it well; he said he thought Jackie was about as quick as Jim towards the end, but Jackie had to work harder to do it. Could that be the case with Nico Rosberg compared to Lewis Hamilton? Who knows.
You could see the difference in the past with someone like Gerry Marshall, who was a fantastic touring car driver and had a great inner gyro and could hold the world's longest drift, and Ronnie Peterson and Gilles Villeneuve, who were great car-control people and didn't lose a lot of time. The harder tyres they ran in those days didn't suffer as much. Whereas Fittipaldi, Jody Scheckter and Didier Pironi achieved the same things, or more, but were more subtle in their approach.
There is a style. It's in the personality.
Comparing current F1 driving styles - Sainz vs Verstappen
Carlos Sainz Jr and Max Verstappen have slightly different styles. Sainz is right on the edge and corners go on a fraction longer for him. He relies a more on on-the-edge car control that occasionally catches him out.
Verstappen creates little flatspots on the car; you can see he really concentrates on the rates of decrease of brake pressure, and angling into the corner he's very, very clever. If Sainz was just a little squarer in his approach he wouldn't rely on car control as much and would probably go slightly quicker.
Verstappen seems able to rotate his car sooner, whereas Sainz's rotation is a little later in the corner and requires more control towards the exit. You can achieve pretty much the same laptime, except Sainz is probably having to correct things a little bit more.
Jenson Button's smooth style
Jenson Button has what is termed a classical style and concentrates very hard on the geometry of the corner. He has really nice rates of input but probably needs a well balanced car for that.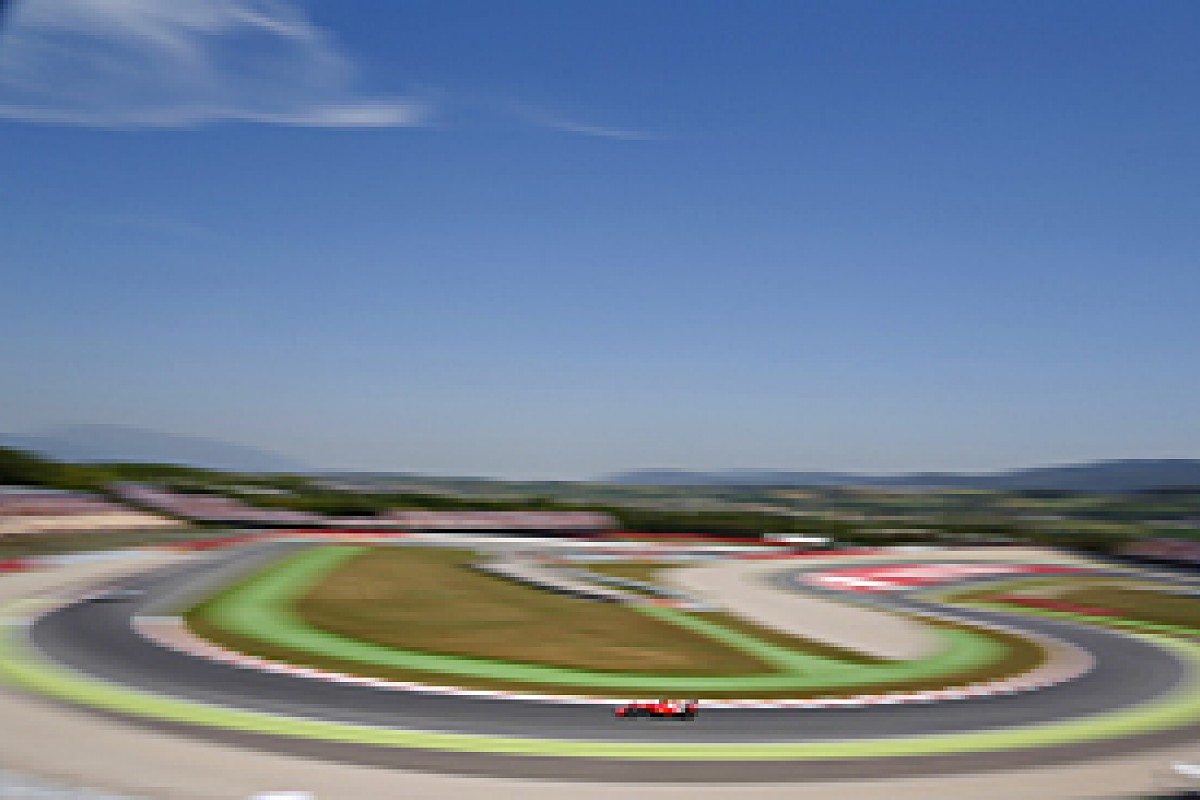 The final section of the Barcelona circuit is good for highlighting driving styles © LAT
On nice geometric lines you have corners that go on a little bit longer, and if you have an issue with the car that problem will be apparent for a greater percentage of the lap, whereas if someone is manipulating a shorter corner it will be smaller. If you have a sore left foot and walk around an oblong, you wouldn't make it a circle you'd go to the end, a short right, a short right, a short right. It might not be geometrically as nice but it would protect your sore foot!
Button is locked into his pattern and has great success with it - he's proved to be very competitive with Fernando Alonso. We know ultimately people will kill to have Lewis Hamilton in the seat, and in the past Alonso, whereas Jenson's not quite as in demand because people know he may not deliver over a decade what the other two might. But he's comfortable in his skin and has found a way of being successful most of the time.
Rosberg vs Hamilton
Nico Rosberg is more calculating, whereas Lewis's main gift is his relationship with the surface. When he's settled he's got a little more adhesion and he'll introduce the car to every dynamic in a slightly more natural way. He'll always do that, whereas Nico will remind himself to do it.
Kimi Raikkonen has a great feel between the throttle and the surface in that he can just find the right amount of throttle as the weight comes down on the driving wheels. It's magical, but camouflaged a bit in F1 now by turbo variations - he got caught out a little when the turbo came up a few times in the last couple of years. His style's also very good for making very short corners, and he's very good in terms of weight transfer. When he maximises all that he goes very well.
Sebastian Vettel has a slightly later turn - it's all about the exit now. You need very good grip for that rotation not to turn into oversteer, which is why he's sensitive to the rear stability of the car.
Hamilton or Raikkonen will introduce the car for longer going into the corner, but on that long right-hander near the end of Barcelona Vettel will always hang out a little bit and rotate later. Lewis or Kimi will roll it in on the inside and gradually build up a feel for the car in doing that.
There's no difference particularly in the time, just some difference in what the drivers are used to.