Title-winning British Touring Car Championship squad Team Dynamics has entered an Audi RS3 LMS into the TCR Spa 500 race at the Belgian Grand Prix venue in October.
The team, which is co-owned by three-time BTCC title winner Matt Neal, has yet confirm a driver line-up for the one-off TCR-only event at Spa with the Audi, but says it is in talks with several interested parties.
The race - which will be contested over 500 laps - is run in co-operation between long-distance race organisers Creventic and WSC, which holds the rights to TCR.
Organisers are aiming for a 40-car entry and crews will be divided into Pro, Pro-Am, and Am teams competing in separate classes. It will take place on October 4-6.
Other teams with entries at present include Audi World Touring Car Cup squads WRT and Comtoyou Racing, the Teamwork Motorsport outfit that has a long-standing relationship with 2012 World Touring Car champion Rob Huff, and '18 WTCR teams Zengo Motorsport and DG Sport Competition.
Dynamics previously run its Audi in the Dubai 24 Hours in January with Neal's sons William and Henry, Jake Giddings, former BTCC racer James Kaye and Australian Aaron Rhys Cameron driving.
The car was leading its class when it was sidelined with brake problems.
Dynamics team manager James Rodgers said: "We are looking at different areas of racing. It makes sense with the expertise we have within the team and a lot of the skills we have are transferable to other areas of motorsport.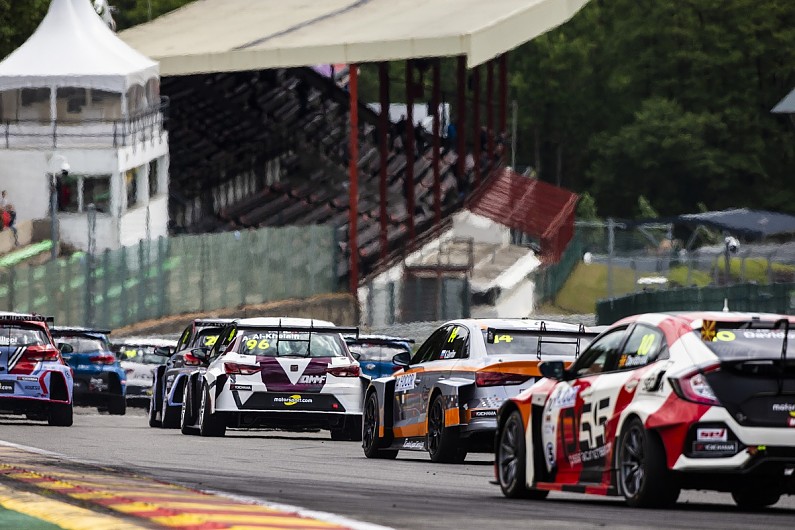 "The Spa race was right on our radar. It might be that Will, Henry or even Matt take part in the race in Belgium - that has yet to be decided, but we have lots of drivers interested.
"We made a good impression in Dubai, and we want to build on that.
"Ideally, we would like to have a good, solid group of drivers that we could go and do more Creventic races with next season, maybe with a focus on the races in the Middle East."
Dynamics is also evaluating venturing into sportscar racing.
The outfit has recently taken delivery of a GT3-spec Lamborghini Hurcan and is aiming to shake the car down next month with Matt Neal, Kaye and Neal's Honda BTCC team-mate Dan Cammish undertaking the work.
Rodgers said: "After the shakedown, we will look at our options for the year after.
"It might be that we use the Lamborghini in Creventic races too, or possibly some of the other high-profile long-distance races in Europe."
As well as the Lamborghini, Team Dynamics is also eyeing a step into the GT4 category in the British GT Championship in 2020. It is assessing both the Porsche Cayman and the Aston Martin Vantage machines.