Volkswagen has set a new lap record for electric vehicles at the Nurburgring Nordschleife, with Romain Dumas setting a time of 6m05.336-seconds in the adapted I.D. R prototype on Monday.
Dumas' lap is 40.564s faster than the previous electric record at the Nurburgring, which was set by Peter Dumbreck in an NIO EP9 supercar back in 2017.
The Nurburgring electric record is the third title the I.D. R has taken in the last 12 months, after Dumas set a new overall record Pikes Peak in June 2018 and then broke the Goodwood Festival of Speed hillclimb electric record three weeks later.
"To be a record-holder on the Nordschleife makes me unbelievably proud," said Dumas.
"For me, this is the best and most difficult race track in the world. I want to thank the team at Volkswagen Motorsport, who have once again done a fantastic job.
"The I.D. R was perfectly prepared for the Nordschleife and it was so much fun to experience the blistering acceleration and rapid cornering speeds."
VW's technical director Xavier Demaison explained that the "evolved version" of the I.D. R had an aerodynamic configuration that was "more strongly adapted to the highest possible speed, rather than maximum downforce".

The tech changes that could seal a Nordschleife record
"With extensive test laps in the simulator and on the race track, we adapted the I.D. R to the unique conditions of the Nordschleife, focusing mainly on chassis tuning, energy management and optimal choice of tyres for the record attempt," he continued.
Volkswagen motorsport director Sven Smeets, added: "This impressive success story is the result of meticulous preparation by our engineers, the flawless work by the whole team during testing and of course a perfect driving performance by Romain Dumas."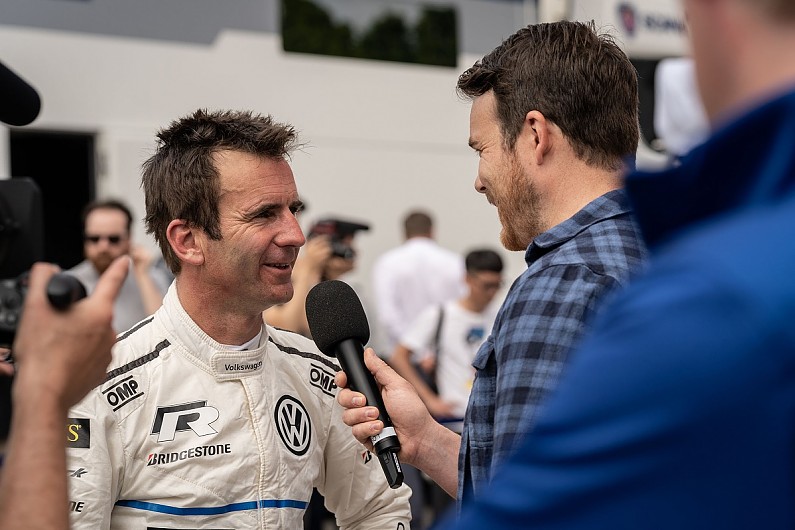 Dumas travelled to the Nurburgring after taking part in the Le Mans test day for the Duqueine Engineering LMP2 squad last Sunday.
Herbert Diess, the Volkswagen Group's chairman of the board of management, said the I.D. R had "mastered this challenge with great distinction and has completed the fastest emission-free lap of all time" on the Nordschleife.
"As further proof of its impressive performance capabilities, Volkswagen's e-mobility can now proudly call itself 'Nurburgring-approved'," he continued.
"I congratulate the team from Volkswagen Motorsport and driver Romain Dumas on the third record for the I.D. R."