Honda protege Nobuharu Matsushita will be part of a 10-car line-up for this weekend's Euroformula Open Winter Series, which also includes the reigning BRDC British Formula 3 champion Linus Lundqvist.
After three seasons in GP2/Formula 2, Honda placed Matsushita in Super Formula for 2018, but he will return to F2 this year with Carlin.
To prepare him for the championship's Paul Ricard round, the team has entered him in the upcoming EF Open event at the same track.
Another Honda junior, Teppei Natori, who was runner up in Japanese Formula 4 last year, will be doing the same ahead of his first season in the new FIA F3 Championship with Carlin.
Billy Monger, who is hoping to enter the full EF Open season if he can secure the necessary budget, British F3 race-winner Nicolai Kjergaard and EF Open regular Christian Hahn will form a five-car line-up for the team.
Kjaergaard's 2018 British F3 title rival Lundqvist will drive for Campos Racing alongside the team's FIA F3 driver Alessio Deledda.
Both Lundqvist (below) and Kjergaard are believed to be evaluating EF Open moves for 2019.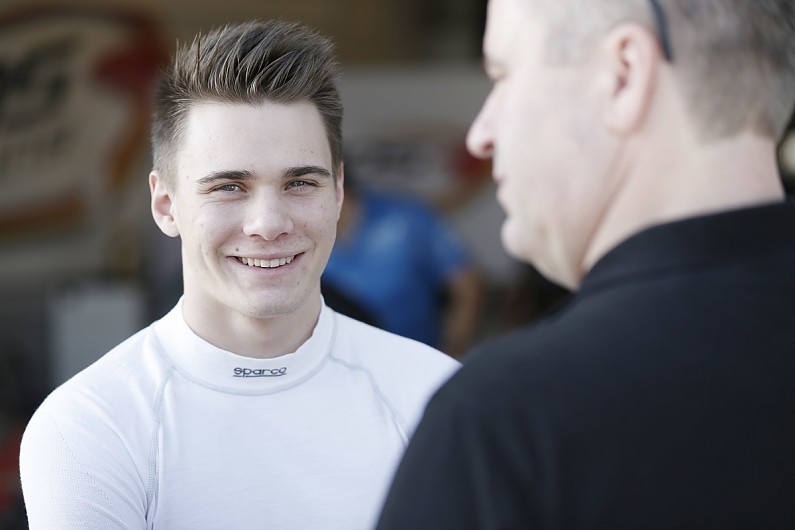 Teo Martin Motorsport will field Brazialian F3 champion Guilherme Samaia and Aldo Festante - both signed for the full year - and Austrian Lukas Dunner, who is looked after by the same manager as recent R-Motorsport DTM signing Ferdinand Habsburg.
The two races at Paul Ricard will mark the first time EF Open has been a multi-engine championship in its 19-year history since starting as Spanish F3.
Carlin will run the VW/Spiess engine it used in the old European F3 Championship, Teo Martin has switched to the Mercedes-Benz/HWA powerplant and Campos has stuck with the Piedrafita-tuned Toyota unit that EF Open has exclusively used since 2010.