Ex-Formula 2 champion Luciano Bacheta will contest the remainder of this year's European Le Mans Series with the Greaves Zytek LMP2 squad.
The Briton will share one of the Greaves Motorsport Zytek-Nissan Z11SNs with Nissan driver Mark Shultzhitskiy in the final three rounds of this year's ELMS, starting at the Red Bull Ring on July 20.
Bacheta, 24, told AUTOSPORT: "I went to the Le Mans 24 Hours last year and caught the bug; as soon as I saw what Le Mans was all about, I decided I wanted to be part of it.
"I've been working on meeting the right people and raising the budget since then.
"I had to come up with the right kind of deal and make sure I was in a good position and with Mark, as a very strong silver [-rated driver], I think we have a good line-up."
The Red Bull Ring race will be Bacheta's second sportscar event: plans to contest this year's British GT Championship with the Reflex Racing Ginetta team fell apart before the start of the season, but he did contest one round of the GT4 European Series with the team at Misano in May.
His only other racing since winning the 2012 F2 title was a partial Auto GP season last year.
Nissan has decided to give Russian Shultzhitskiy further prototype experience after a strong performance in OAK Racing's Ligier JSP2 coupe in last month's Le Mans 24 Hours.
Nissan global motorsport boss Darren Cox said: "Mark did an amazing job at Le Mans and we want to give him another chance to see how he develops."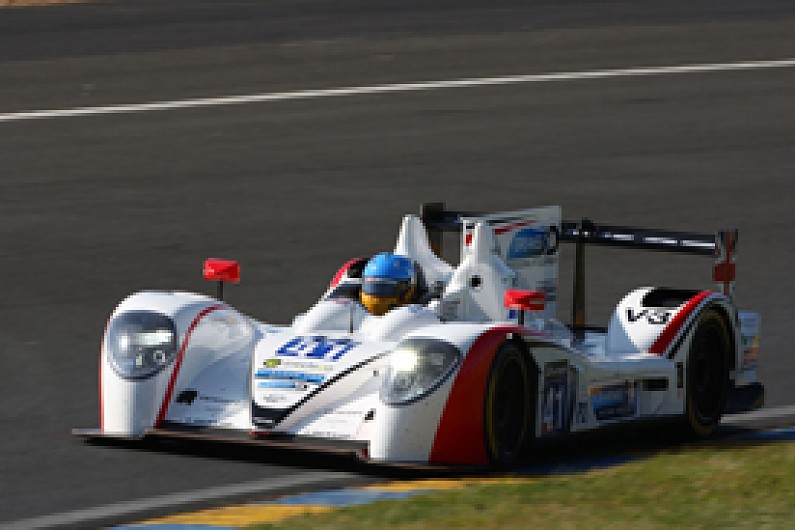 Team owner Tim Greaves believes he now has a strong line-up in the team's #28 car.
"Getting Luciano in, I think, is a good call and with Mark, who was very strong at Le Mans, we now have an excellent line-up," he explained.
The #41 Greaves Zytek will be raced at the Red Bull Ring by Tom Kimber-Smith, Matt McMurry and Mark Patterson, who is replacing Chris Dyson for the Austrian event on a one-off basis.
The team is looking for another driver to contest the final two rounds of the series at Paul Ricard and Estoril in September and October respectively.
There are 10 P2s on the entry for the Red Bull Ring event.
Larbre Competition, which is looking at undertaking a short programme of World Endurance Championship events at the end of the season, is again missing with its Morgan-Judd/BMW LMP2.