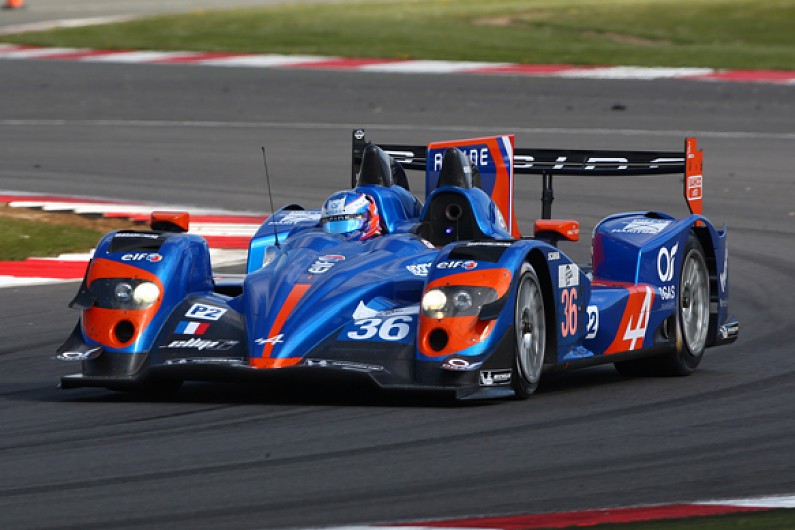 Reigning European Le Mans Series champion team Signatech Alpine has swapped from Michelin to Dunlop tyres for the remainder of its 2014 LMP2 campaign.
The deal for Signatech's Alpine-branded ORECA-Nissan 03, which raced on Michelins last year, to use Dunlop rubber starts at this weekend's second round of the ELMS at Imola and also covers next month's Le Mans 24 Hours.
The move follows a disappointing start to Signatech's defence of its title with Nelson Panciatici, Oliver Webb and Paul-Loup Chatin in the opening round of the series at Silverstone last month.
The car qualified two seconds off the pace in Panciatici's hands and ended up fifth in the race behind four Dunlop-shod cars.
Michelin's LMP2 teams in both the ELMS and the World Endurance Championship arrived at Silverstone with little testing on the French supplier's 2014-spec P2 rubber.
The teams were limited to running at the respective official two-day tests of the two series.
The deal marks a return to the Dunlop fold for Signatech, which ran the company's tyres in its prototype campaigns in 2010-12, but team boss Philippe Sinault played down expectations for Imola because there has been no chance to test ahead of the race.
"They are very successful partners and we will endeavour to meet their expectations," he said.
"This will not be easy at Imola as we do not yet have the optimal understanding of the 2014 tyre range."
The deal leaves Sebastien Loeb Racing and Larbre Competition as the only Michelin runners in P2 in the ELMS.
SMP Racing and Strakka Dome are contracted to run on Michelins in the WEC and will be joined by Loeb, Larbre and OAK Racing's Team Asia entry on the French rubber at Le Mans.