Caterham Formula 1 test and reserve driver Alexander Rossi will race the DeltaWing in next month's Daytona 24 Hours.
The American, who undertook Friday testing duties with Caterham at the Canadian and United States Grands Prix this year, has been called up to drive the DeltaWing-Elan/Mazda DWC13 together with team regulars Andy Meyrick and Katherine Legge in the opening round of the United SportsCar Championship.
DeltaWing Racing Cars team manager Dave Price said: "It wasn't complicated: I asked him if he wanted to do Daytona, and he said yes!
"There are not an abundance of American drivers in F1 right now, so to have someone of his ability to drive for us is significant."
Rossi made his sportscar debut in this year's Le Mans 24 Hours aboards a Greaves Motorsport Zytek LMP2 running in Caterham colours.

Rossi and Caterham at the 2013 Le Mans 24 Hours
"Daytona is an important motorsport event and I'm honoured to be driving for Don Panoz and his DeltaWing project," he said.
"I'm fairly new to endurance and sportscar racing, but after the success of Le Mans, I'm looking forward to the new challenge of Daytona."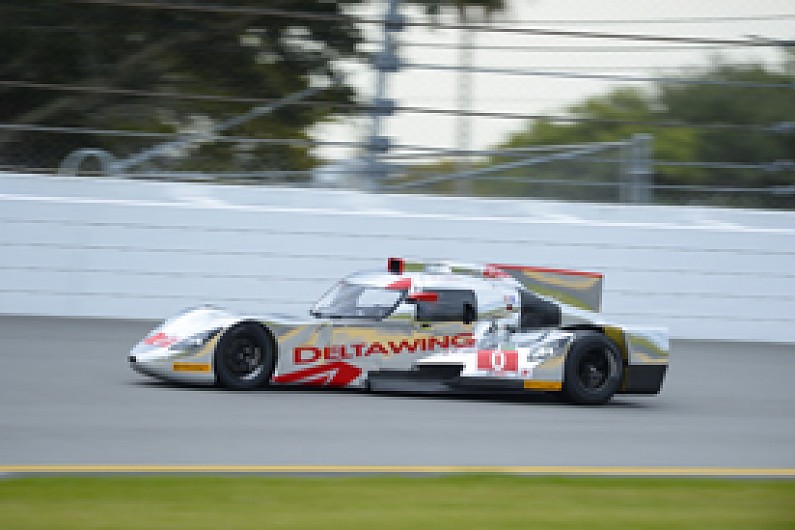 The DeltaWing team has been buoyed by a successful test of its latest coupe design at Daytona last month.
The car, which runs in the USC's Prototype class against up-specced Daytona Prototypes and LMP2 machinery, completed 131 laps and ended up just over a second slower than the best of the DPs before the test was cut short after two serious accidents.
Legge said: "We had a good test last month, so the car does seem to do well there.
"I think that we can be competitive in terms of speed and if the reliability is there, we can really be competitive."