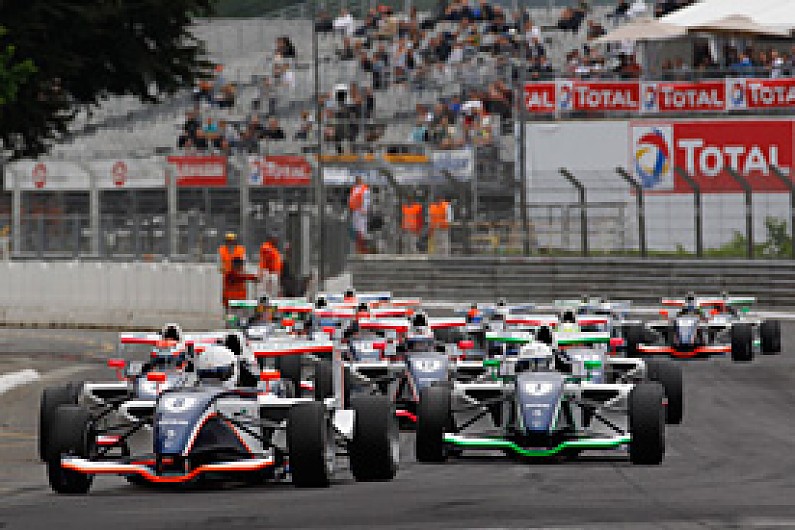 The FIA has drawn up plans for a new global junior single-seater formula to start in 2014.
The international governing body wants to introduce a new national-level championship in all affiliated countries.
Draft regulations were agreed at a meeting of the World Motor Sport Council on March 6.
FIA Formula 4 will start off as a single-make category before morphing into a multi-make slicks-and-wings formula based around a carbon chassis, according to FIA Single-Seater Commission president and ex-F1 driver Gerhard Berger.
It will use 1600cc engines capped at 150bhp. Each championship will use a single make of engine, but different manufacturers may build engines for the formula in different countries. The engines will be equalised so that one version of Formula 4 is not faster than another.
"Our task is to close the hole on the staircase from karting to Formula 1," Berger told AUTOSPORT.
"Formula 3 is the centre of everything. Now we have to see how 15-year-olds can move up in single-seaters. The first step is to close the gap between F3 and karting and bring the cost down to under €100,000 per year."
Berger plans to allow 15-year-olds to race in the formula, something British motorsport authority the MSA banned at the end of 2012.
The FIA has studied various categories and AUTOSPORT understands the initial formula is likely to be based on ones that best match the FIA's blueprint.
"We're going to have a single supplier of the engine per country, but we don't want a fixed chassis supplier," Berger added.
"We need a transition period. There are a couple of existing cars, like the Signatech Formula 4 in France or the ADAC Formel Masters in Germany, that are eligible to become FIA F4 and technically easy to make so.
"We haven't found something that fits exactly, but there are some that could be modified. It's not the ideal scenario for us because it's not possible to have these cars racing together."
Berger hopes to develop the formula in Europe starting in 2014, before rolling it out to other parts of the globe.
"We have requests from the ASNs because markets have changed a lot in the last years," he added. "The market for national Formula 3 is very thin because it's too expensive. In Italy, for example, there is no Formula 3 anymore. A lot of other countries are in a similar situation.
"Now the regulations have been completed we are offering the package to the nations. I would like to start in Europe from 2014 with a limited number, maybe four or five, as the first step. We need to prove it works before it goes to a larger scale."
AUTOSPORT says...
Ben Anderson, National editor
Gerhard Berger's plan to simplify the single-seater ladder will be welcomed by fans, but 'FIA Formula 4' will face barriers in Britain.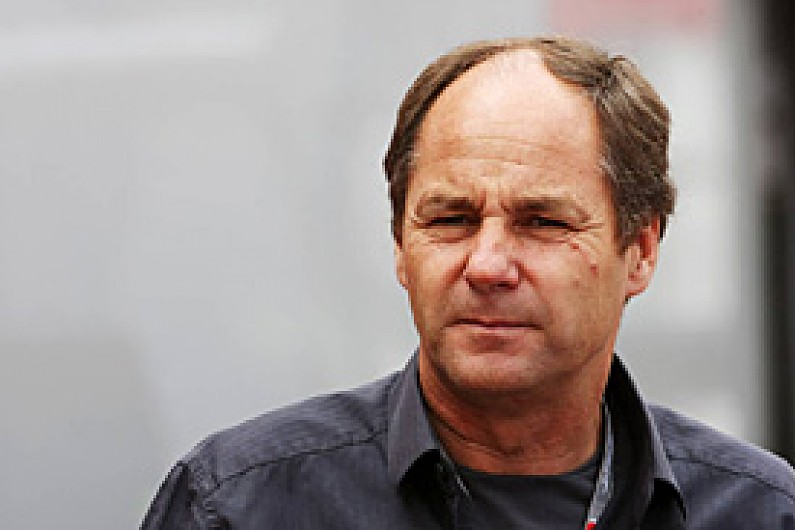 For one, we have a sporting authority that bans 15-year-olds from racing single-seaters.
The MSA also balks at taking an active role in limiting the number of championships, for fear of legal reprisal.
So any potential FIA series would have to compete with British Formula Ford, BRDC F4, Formula Renault BARC and anything else that launches in the meantime. This doesn't happen in Germany...
FIA Formula 4 is not compulsory for individual nations, but there is one mooted British series that could take up the mantle here.
There is a plan to launch Formula Renault 1.6 into the UK in 2014 (for 16-year-olds and up).
This provisional series could easily morph into the UK version of FIA Formula 4, given that the Signatech car it plans to use is a close - if not perfect - match for the FIA's blueprint.
I would be surprised if no one took the chance to run an FIA-backed entry-level category in this country.
Whether it's the FIA, or individual promoters such as Simon North (Formula Renault) and Jonathan Palmer (BRDC F4), everybody is talking about the need to rein in costs at the lower levels of single-seater racing and make the path to Formula 1 clearer.
Unfortunately, too much of the focus comes from the top down rather than the bottom up. Even the 'cheap' prices talked about by these series are beyond most of the lads and dads they target.
But it's no surprise. Crazy costs at junior level are inevitable when F1 finances are so utterly out of control.