As the cost of single-seater motorsport in Europe becomes ever more distanced from current economic reality, the Formula Masters China Series is being looked upon as a serious alternative.
Drivers are being attracted by cheaper budgets than its European equivalents, as well as a firm position within the region's Volkswagen Group China-backed championships, which include the Audi R8 LMS Cup, the Lamborghini Super Trofeo and the Porsche Carrera Cup Asia, as well as Bentley's GT3 programme, all offering opportunities for young stars to progress.
FMCS has existed in its current form since 2013, but in reality is a serious consolidation of a single-seater scene that has existed in South-East Asia for two decades. Starting with Formula Asia in the 1990s (which launched Formula 1 drivers Narain Karthikeyan and Karun Chandhok towards the international scene), it continued with Formula BMW machinery (from which Red Bull star Daniel Ricciardo and Le Mans winner Earl Bamber emerged) and onto Formula Pilota China (won by Formula 3 star and GP2 newcomer Antonio Giovinazzi in 2012).
Briton Mark Goddard, whose Philippines-based Eurasia Motorsport ran Ricciardo and Giovinazzi, and also operates LMP2 machinery in the Le Mans 24 Hours and top endurance series, explains: "We are justified in saying that the Formula Masters China Series is the only valid driver-development formula in the region at the moment, thanks in part to the history we've had over the years - the graduates we've had who have go on to do bigger and better things prove that we are doing a good job.
"And the service that the teams are giving is the equivalent of the good teams in Europe at Formula Renault 2.0 level."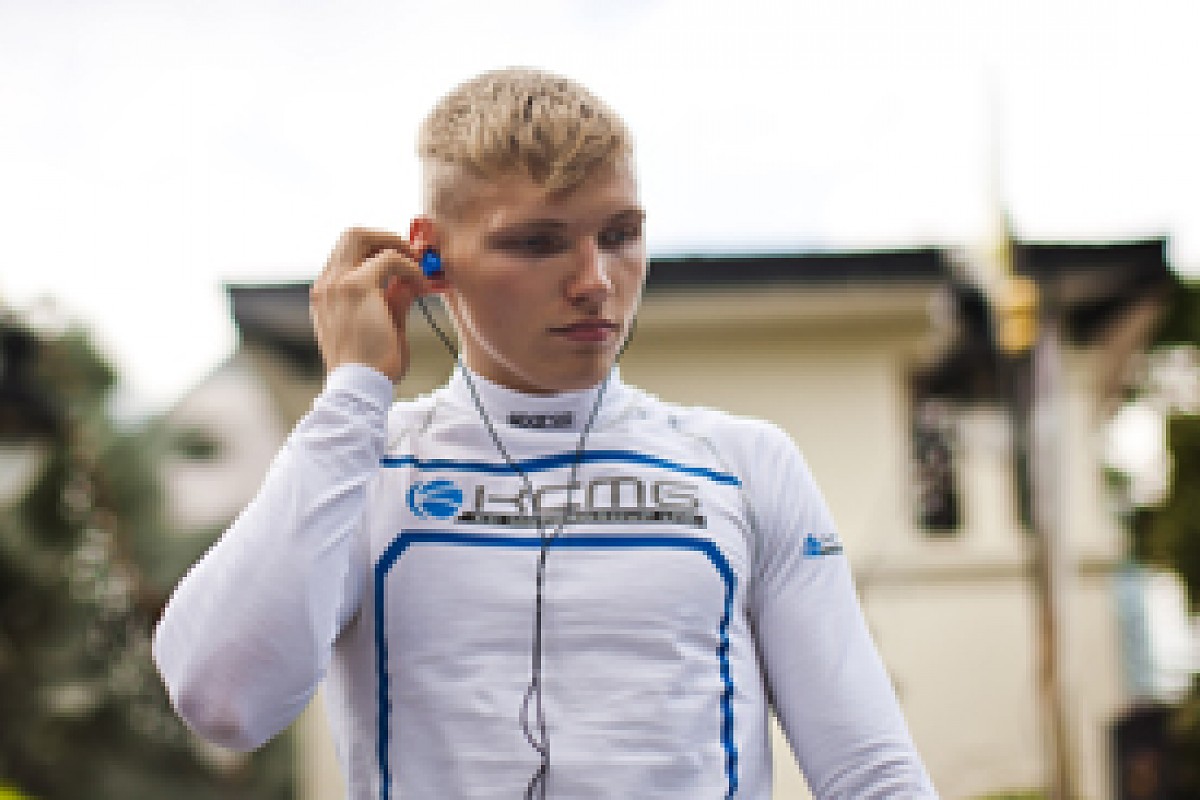 Rump ran out of money and opportunity in Europe, but is now on a new career path
Small wonder, as among Eurasia's opposition are KCMG, which also runs LMP2 cars and took the Le Mans class victory in 2015, ex-GP2 team Meritus.GP, the ambitious new Absolute Racing as well as Super License, a Japanese team co-owned by Ukyo Katayama.
Estonian Martin Rump won the FMCS title in 2015 with KCMG after struggling to continue in Europe. "At the beginning of last season it seemed like my career was on the verge of ending," says the 19-year-old.
"We stood against a wall financially, and there seemed no good opportunities. That made us look outside Europe - we made contact with KCMG and because of the cost-effectiveness we could do FMCS, even though we could barely get the money together to do this!
"When I went there, the series is so competitive that it felt similar to European racing - there are many good drivers from Australia, New Zealand and around Asia, and throughout the season we saw other rather quick drivers from Europe."
The chassis is the Tatuus FA010, initially designed for Formula Abarth and used in Formula Pilota China in 2011 and '12, but with the change to FMCS and the move under the Volkswagen umbrella it was equipped with the two-litre, four-cylinder Volkswagen Formula EVO engine, based on a Formula 3 block but running at 180bhp and controlled via a paddle-shift gearbox, and using a Bosch ECU and Magneti Marelli data-logging.
"Obviously all the teams had to get their heads around the different engine, but it was a seamless transition," says Goddard. "It provides an excellent training ground, especially for our LMP2 team. With the FMCS cars the driving style is very similar to Formula 3, which in turn is very similar to LMP2."
Rump, who raced Tatuus chassis in Formula Renault 2.0 as well as in New Zealand's Toyota Racing Series, adds: "The car is quick but it was quite easy to adapt to. It feels comfortable and natural to drive, and even for a driver coming straight out of karts it would be possible to get used to it and be quick."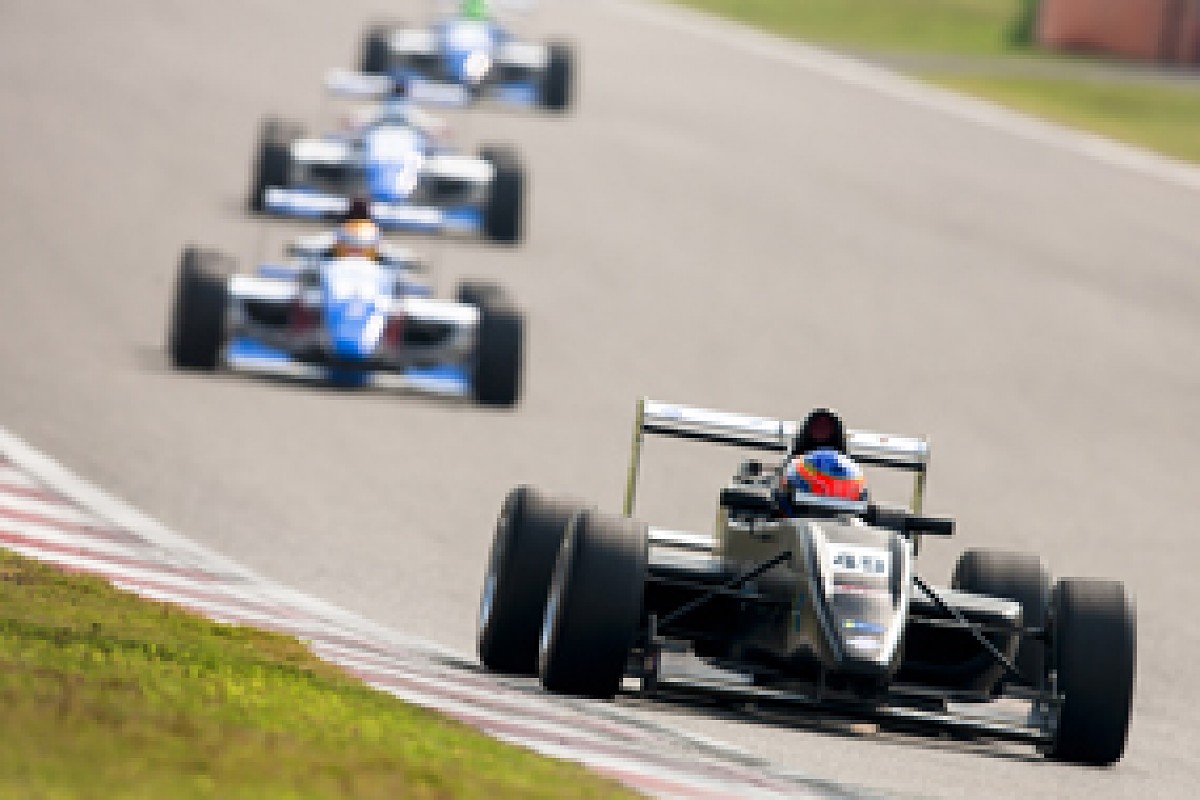 Based on a Formula 3 engine block, the current powerplants produce 180bhp
With budgets for most top teams below 160,000 euros, FMCS takes place over six triple-header rounds including the Formula 1 tracks at Shanghai and Sepang, the challenging Taiwanese Penbay circuit as well as the exciting new Kuala Lumpur street venue, which Rump describes as "the first city track I'd driven and an absolutely stunning experience."
There is an extensive programme of pre-season tests as well as a test day on each race week, but there is no additional private testing possible for drivers to steal an advantage because, as Goddard points out: "The cars are normally in containers being shipped to the next race!"
"The best thing is, when these guys from Australia, Europe and South Africa go back and say they're amazed by the organisation and the level of competition," says series manager Matthijs Hoitink, whose own experience in South-East Asian single-seaters extends back over a decade. "Some of them think they'll come and sweep up, but it's not that easy."
Hoitink had to oversee the introduction of tyres from Singaporean company Giti (whose factory is based in China), relatively unknown in Europe. "The people there had been involved in rallying and other forms of motorsport for a long time," he says.
"When we started FMCS, some drivers and teams were anxious, as they always are when something new happens. But the durability and performance of the tyres are fantastic and we're extremely happy - they're no different in that respect to a Yokohama or a Michelin."
As a direct result of his success in FMCS, Rump has won GT opportunities in the Audi R8 LMS Cup, as well as a class-winning drive in the Asian Le Mans Series in KCMG's Porsche plus another class win in a Giti-shod Lamborghini in the Sepang 12 Hours, where he hooked up with fellow FMCS stars James Munro (the 2014 champion), Afiq Ikhwan Yazid and Yuan Bo.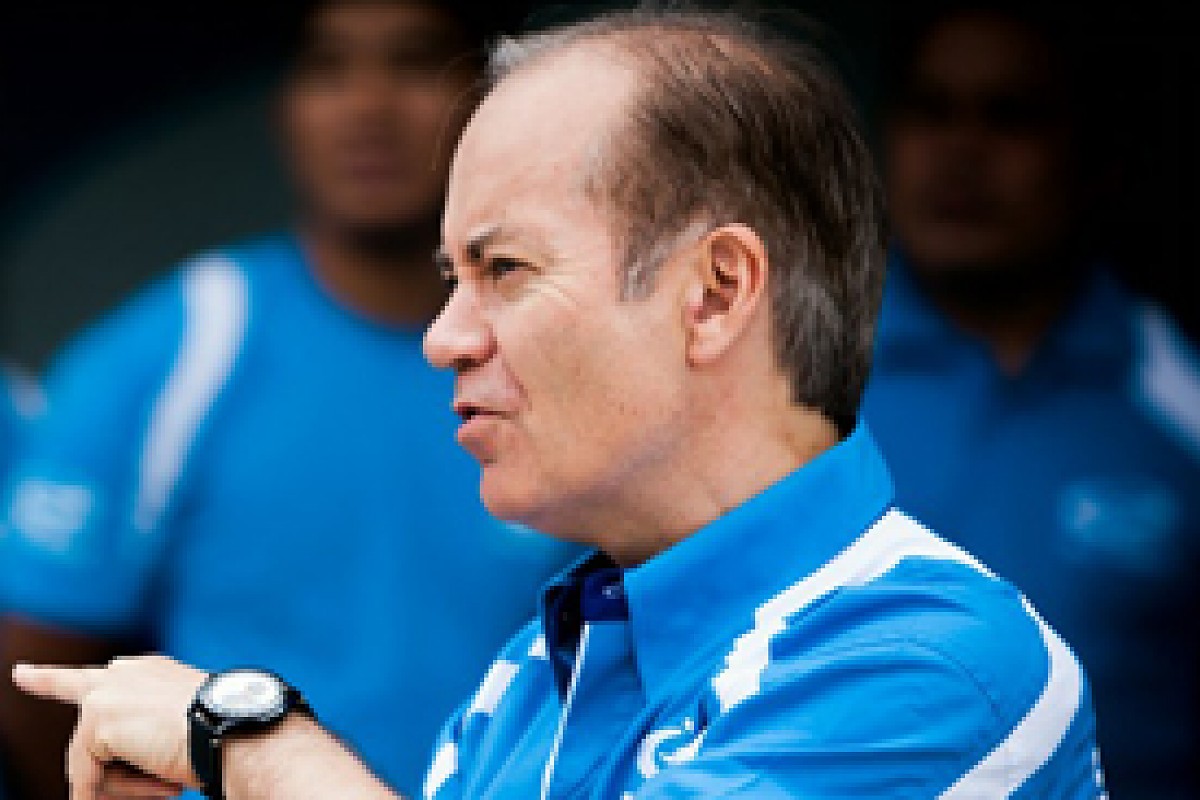 Goddard helped Ricciardo and Giovinazzi take early steps in their careers
"That was a great story for us!" enthuses Hoitink. "GT racing has a lot of advertising and promotion in China, and that all adds to the show. But the key point for FMCS is that pretty much all the teams are to a very high standard, and drivers work and learn in a professional environment."
"What strikes me is that the drivers feel like stars," says Rump. "They're learning about all aspects - how to communicate with the media, how sportsmanship works, and given opportunities to move onto other series. Volkswagen Group China, Audi, Lamborghini and Porsche are all looking for quick drivers, and it's good for young drivers to see where they could all end up the following year."
But FMCS is not just about progressing within Asia; it's possible to move onto success anywhere. "The level here is very high," says Goddard. "That's proven by the number of drivers who have started their careers in this part of the world and gone on to bigger things.
"Asian motorsport is something all drivers should look at. And the other good thing about this series is that being a manufacturer-backed series everything is very professional to a high level, we get good TV coverage - and we also get very nice hospitality with an Italian chef!"