Walking past an open bedroom door, I spot a crash helmet on the desk. But it's the overwhelming smell of Lynx that is more alarming.
However, nothing surprises more than the V8 Lexus that has just howled past at well over 100mph. Clicking and ticking, the motor is parked up. The driver lifts his lid and smiles a 16-year-old smile. Erik Johansson steps out of the car.
"I like this car," he says, "it's the first one I have driven like this..."
When the air's filled with ambition, Clearasil and iPhone tones, it usually means just one thing - it's time for the FIA Institute's Young Driver Excellence Academy selection event. Which is why I found myself in Austria at the start of this week.
I'm a big fan of the Academy. Although, I have to admit, I wasn't completely sold on all that psychology and physiology business to begin with, but after working at the event for the third year in succession, I totally get it.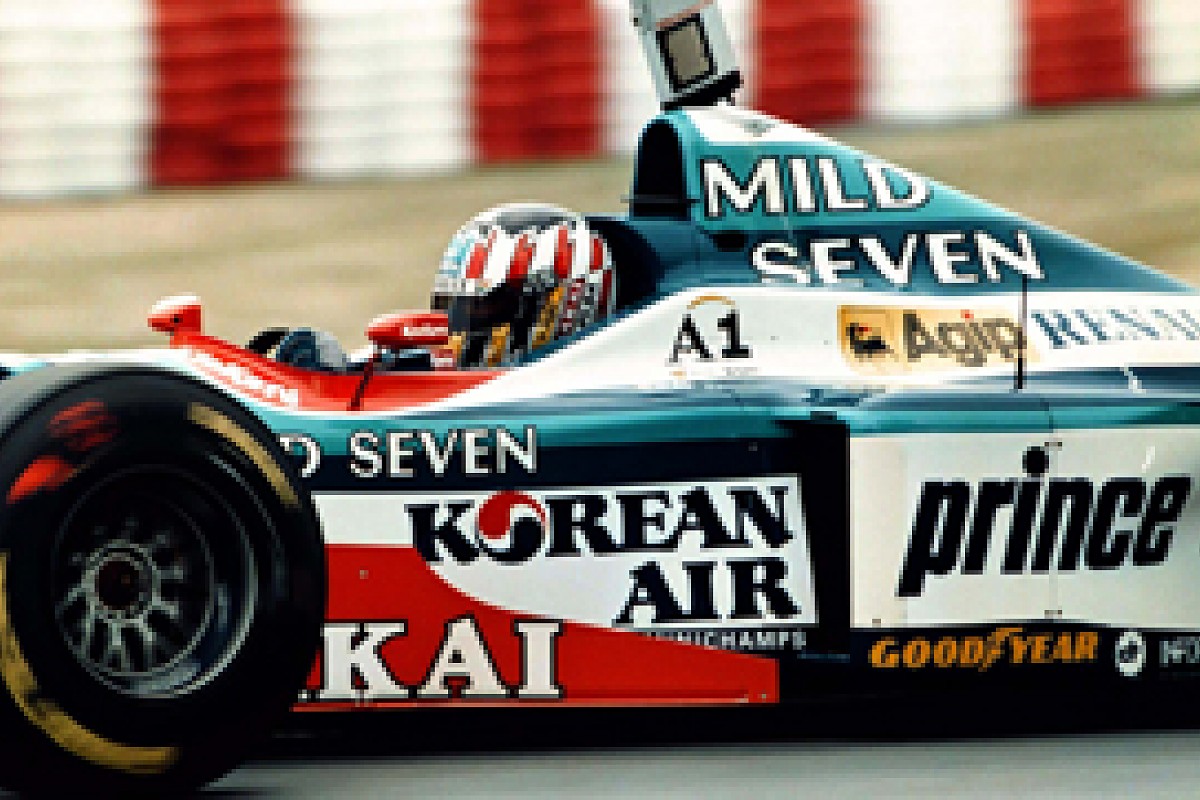 Being properly prepared was key to Wurz's F1 break with Benetton © LAT
Forums and chatrooms remain full of naysayers with no time for anything other than a heavy right foot. They're wrong. Eating, hydrating and stretching are the way forward. I've seen the evidence. It's near-impossible, of course, to quantify that approach into seconds per kilometre, but you only have to listen to former Formula 1 racer and two-time Le Mans winner Alex Wurz talking about his first Benetton test in 1996 to see sense.
Wurz, along with 2001 World Rally champion co-driver Robert Reid, oversees training in the Academy and is a major source of inspiration - and stories - for the inbound bunch of youngsters.
"I got a call from Flavio Briatore," says Wurz, with 24 fellas and one girl hanging on his every word, "asking if I would come and test the car. Three other now well-known F1 drivers were asked to go as well. The other drivers couldn't last more than eight laps before they were exhausted and had to stop. I did 85 laps and my fastest time came near the end of my time in the car. I got to use the new tyres, my neck lasted and I got much, much more time than anybody.
"I got the contract. I got that deal because I was ready for my moment. You have to be ready for your moment..."
Crikey.
The silence that followed was powerful. And punctuated by phones being lifted to renew gym memberships.
The selection process for this year's Academy has changed radically. In the past drivers from around the world have flown to Austria to do battle for a handful of places on a programme with Reid and Wurz leading the way. This time it was different.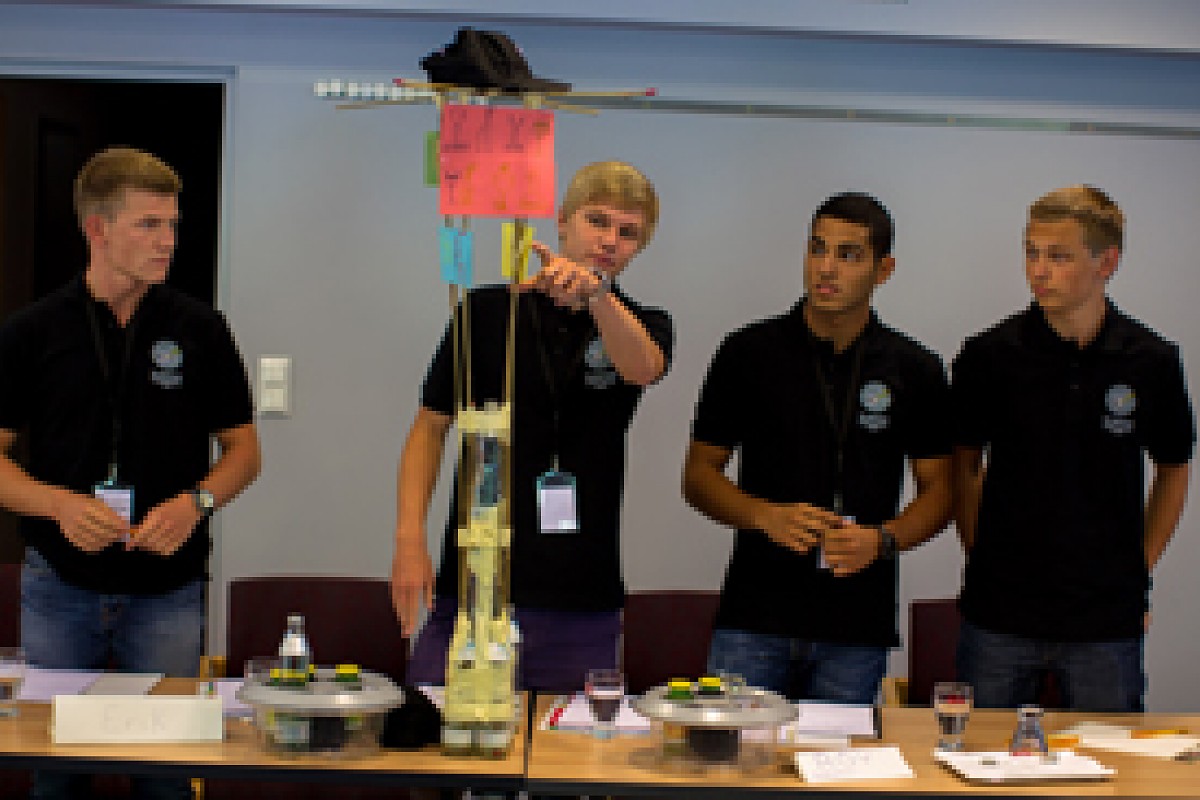 Not every Academy activity is what you'd expect...
This time, 25 drivers were sent by their national governing bodies - last year's McLaren AUTOSPORT BRDC Award winner Jake Dennis got the nod from the MSA - in search of a single European spot on the programme. Four more selection events take place around the world between now and the end of October to unearth the four best young drivers from those areas.
That will leave us with the world's five finest and brightest future stars ready for five, week-long workshops. In addition to the big five, three more wildcards will be permitted.
In year one, 12 drivers took part in the programme. That number went up to 18 in year two, but the teams in charge of the training found it harder to deliver the kind of tuition needed to elevate these drivers to a higher plane. So, the intake has been slashed to a fully focused straight eight.
And those eight will have a lot to live up to. Volkswagen factory World Rally Championship driver Andreas Mikkelsen is a year-one graduate, as is his former VW team-mate Kevin Abbring. And, track-side, Formula 1 testers Alexander Rossi and Robin Frijns have also been through the process.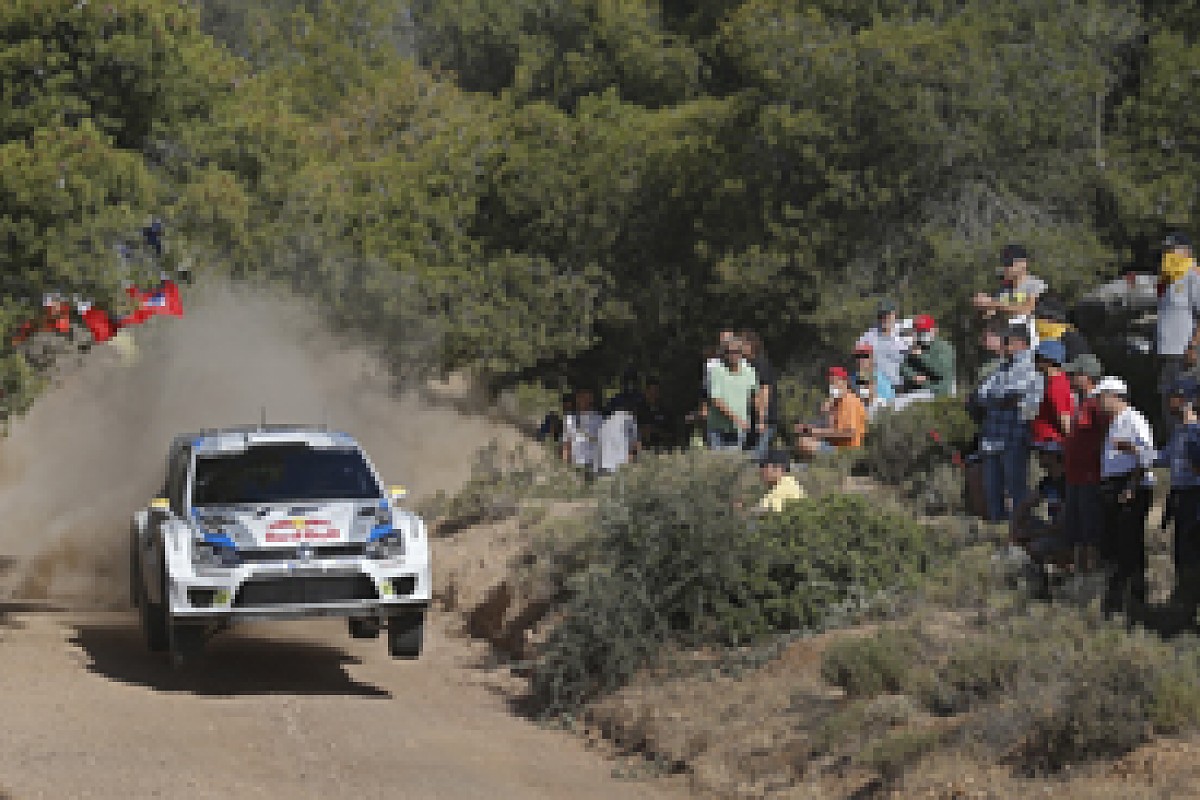 Academy graduate Andreas Mikkelsen went on to earn two Intercontinental Rally Challenge titles and a factory Volkswagen World Rally Championship drive © LAT
This year was the same as the past two. The drivers arrive looking nervous, rarely lifting their eyes from phones full of Facebook or Twitter. A day in and the gangs are getting together and by the end of the event, they're genuinely the best of friends and pushing each other harder and harder.
The competitive spirit is absolutely solid. In the gym, they are paired back to back and instructed to get to their feet and chase a reflex ball. Contact is to be avoided.
Inevitably... contact is compulsory. They literally fall over each other to get their hands on the ball. And the subtle self-interest quite necessary for single-minded success at the highest level also shows itself in the most unlikely places.
Driver A: "That's the last energy bar..."
Driver B: "Oh."
Driver A: "So you're taking it then?"
Driver B: "Er... yeah."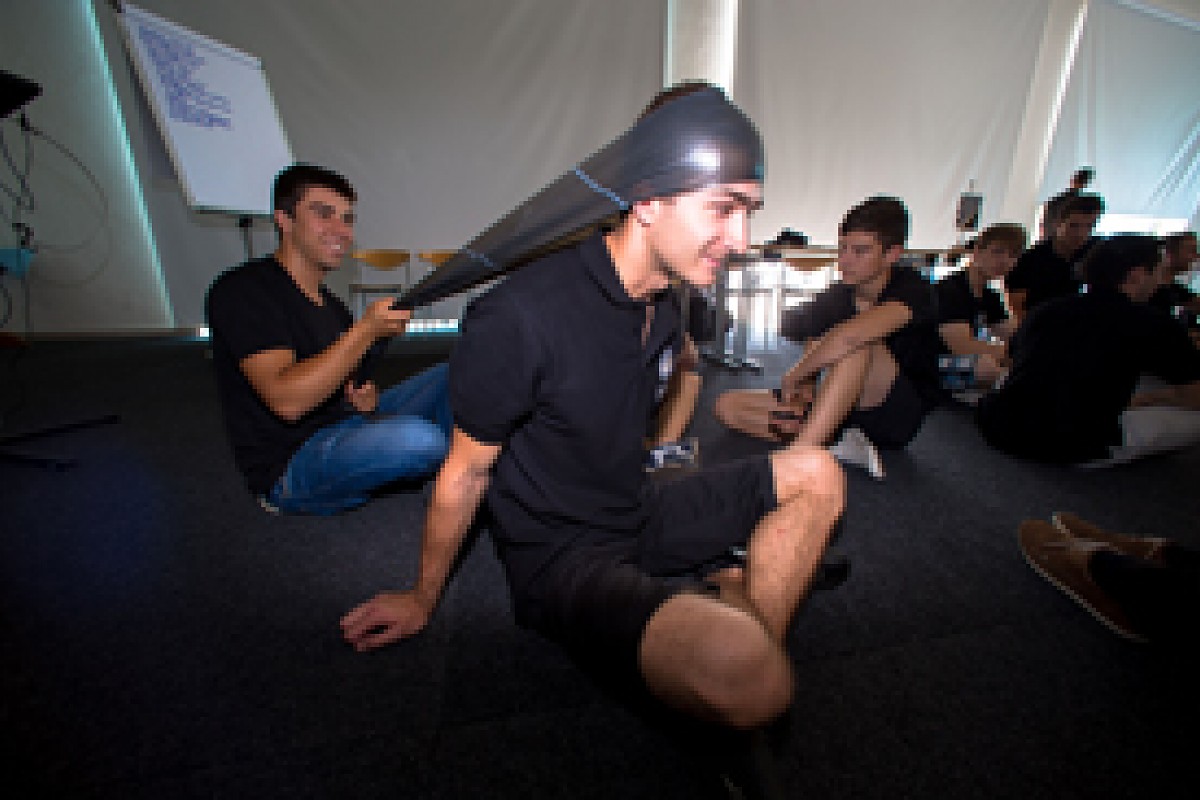 Teamwork and fitness are both key elements
There's nothing new about driver-training programmes, but what makes this one special is that it's the only one that pulls drivers from around the world and is completely free from any manufacturer or commercial interest. The only interest the FIA Institute has is to further the ability, fitness and road-safe sense of the drivers involved.
And this being world motorsport's governing body, only the best of the best will do when it comes to teachers. Take Wurz, for example. Yes, he's won Le Mans and raced Formula 1 at the highest level, but his family business is keeping Austrian road users on the straight and narrow - advanced driving of all aspects is what the Wurzs do.
Then there's Reid's company, Elite Sports Performance, which is the only firm in motorsport to be running the same, ground-breaking analysis programme widely used by Team GB in preparation and execution of what was, let's face it, a fairly successful London 2012.
And, thanks to the FIA Institute, eight drivers from the earth's four corners will get the best possible start to their careers.
They'll learn about the friction circle via quotes from Albert Einstein and discover muscles that simply don't exist... until you're dangling the wrong way up from a particularly scary Chamonix overhang. And the teamwork lesson's pretty graphic - it's your team-mate who's on the other end of the rope keeping you from a rapid descent back to the floor of the French Alps.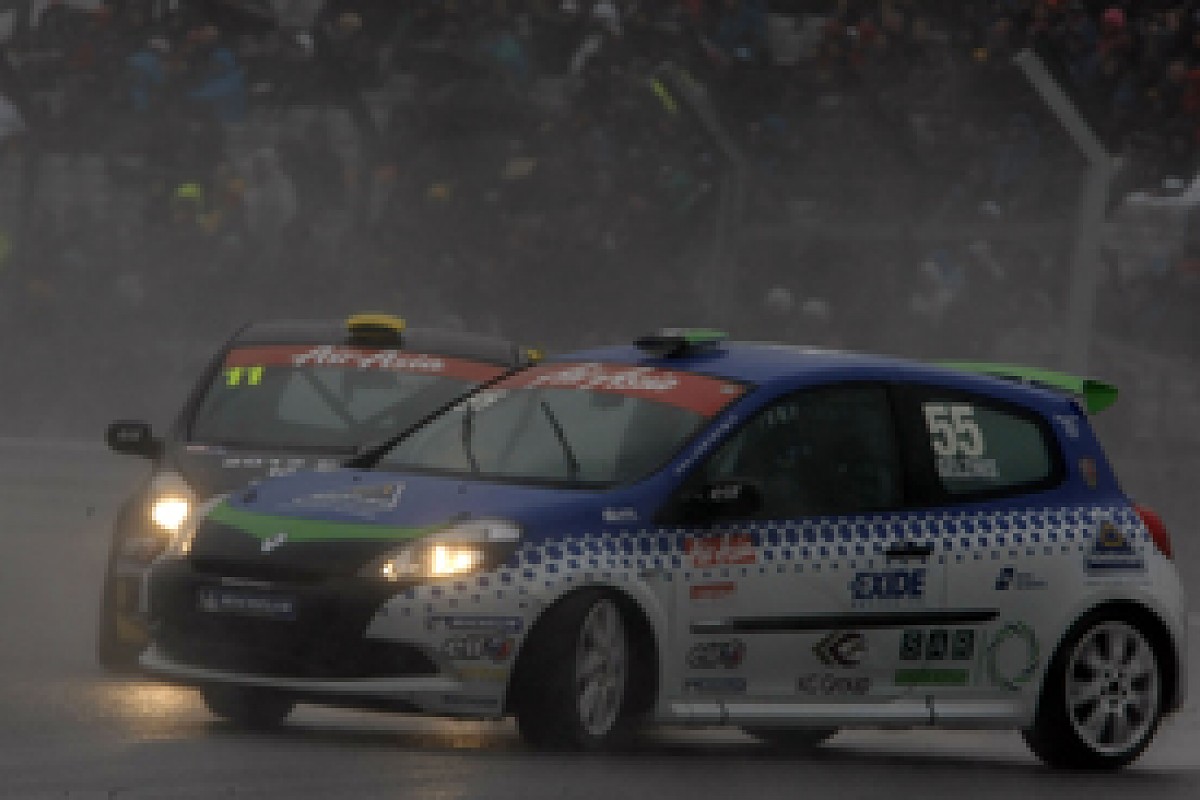 Gelzinis currently races in the Renault Clio Cup © LAT
But earlier this week, it all came down to one moment. Again, silence descended as Wurz stepped forward to deliver the news that Lithuanian Renault Clio Cup racer Ignas Gelzinis had won the single European spot.
He earned it. Woeful in the running, he was wonderful on track, a fine team player and an engaging and interesting interviewee. And he was pretty much floored when he heard his name.
National governing bodies around Europe had picked their best and sent them to Austria. And in Austria, the best of the best and the king of the continent was Gelzinis. He scored higher and drove faster. Among the three judges (FIA Institute director of education Gus Glover was the third), there was no doubt.
Gelzinis had been exceptional (apart from in the running) for three days and the good news for European motorsport is that the other 24 had all shown flashes - some for longer than others - of the kind of brilliance required for long and fruitful careers at the top.
A couple of standouts were 16-year-old Johansson who laughed in the face of his unfamiliarity with road cars - it'll be 2019 before he's allowed to drive a hire car in most countries... and Michelle Gatting, who was massively quick and ballsier than the boys through a very, very quick downhill right-left.
They all have big futures. As does the Academy.