Dario Franchitti, Martin Brundle, Derek Bell, Vic Elford, Jackie Oliver, Brian Redman, and that's just the start. The list of Britons to have won America's sternest endurance test is a good one.
This weekend, there's a strong chance a new name will join them, with Allan McNish, Richard Westbrook, Anthony Davidson and Oliver Gavin all in with a shot at victory.
AUTOSPORT caught up with them to ask just what winning the Daytona 24 Hours would mean, and spoke to two of the Britons who have already tasted success.
THE DRIVERS LOOKING TO WIN...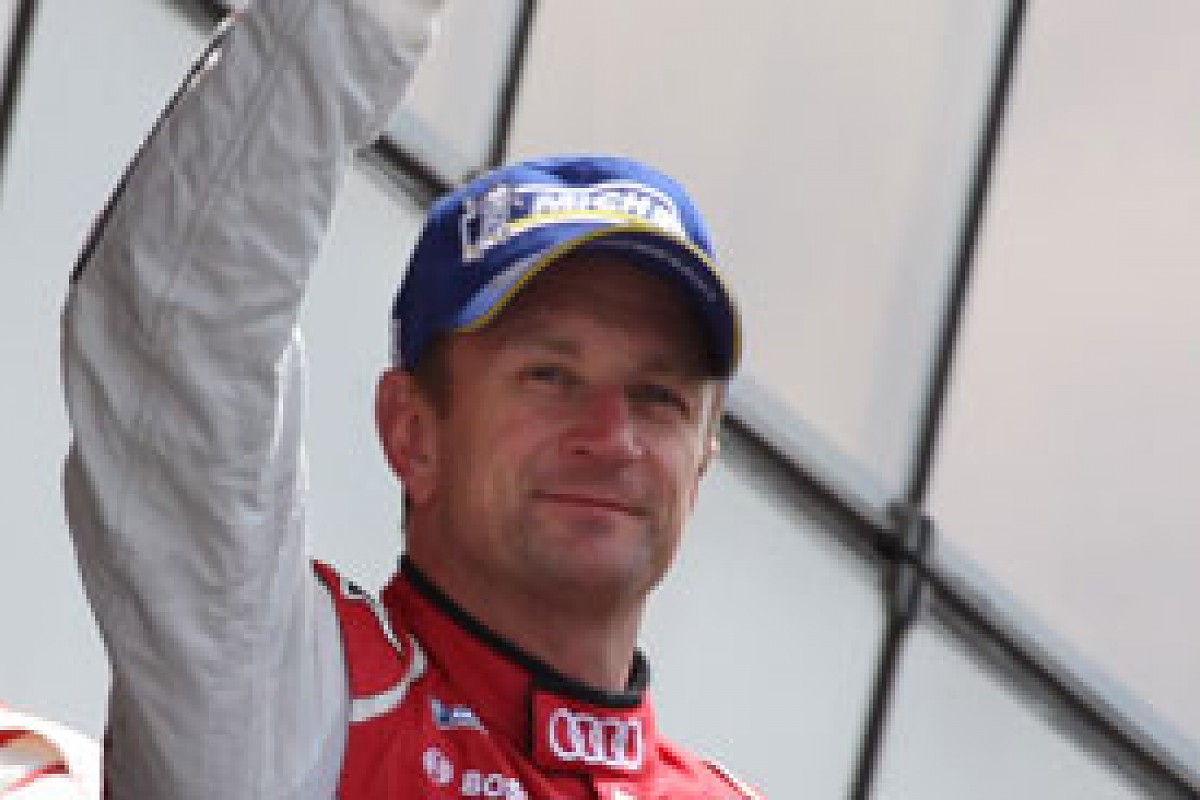 The Eternal Bridesmaid: Allan McNish
#2 Starworks Motorsport Riley-Ford MkXXVI
Daytona participations: 8
Best result: 2nd
(1998, '99 and 2012)
"It's a box I want to tick after coming so close so many times before. I finished second and won the class the first time I went in 1998, and I've finished second on two more occasions.

"I haven't won overall, so it's a case of unfinished business, though I'd say that aspect isn't as important to me as it was 10 years ago. A victory at Daytona wouldn't change my life and it wouldn't be the defining moment of my career, but it would be nice if it happened.

"It's also a good chance for me to blow away the winter cobwebs and make sure I stay race-sharp ahead of the start of the FIA World Endurance Championship in April. It's a race without too much pressure attached to it, which is a plus point for me. It's a low-key way for me to kick off the season.
"Everyone keeps telling me that I'm only going for the watch [winners get a Rolex Daytona], but why would I want a Rolex? I'm sponsored by TAG Heuer."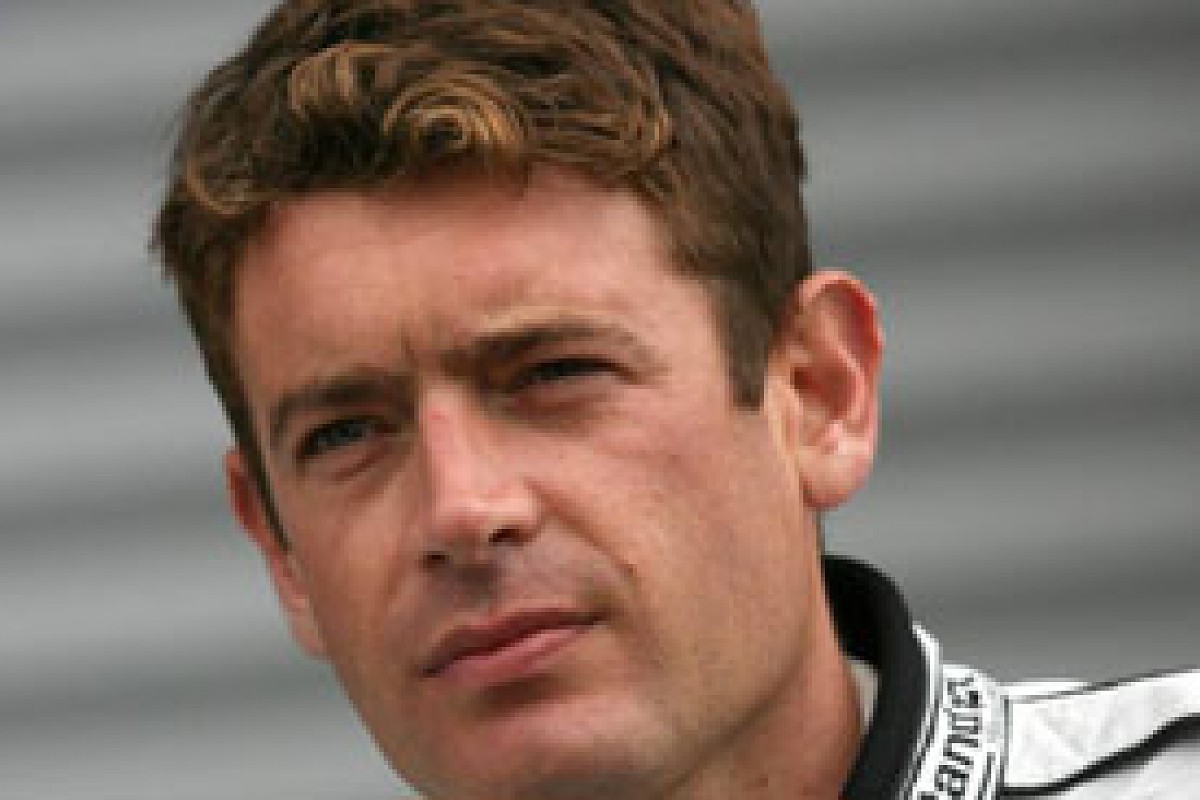 The Title Challenger: Richard Westbrook
#90 Spirit of Daytona Coyote-Chevy Corvette
Daytona participations: 6
Best result: 3rd (2010)
"I want to win, because if I do, it would mean I'm leading the championship going into the second round. That's my own personal priority, but it is important for me as a sportscar driver to win the race at least once in my career.
"It was the first proper enduro I ever did, and the one I've done the most times, so it's definitely one I want to win.
"Daytona is a big event and I think it's definitely growing in stature. Maybe I wasn't reading enough about sportscars when I was doing the Porsche Supercup, but now I'm convinced its profile in Europe is growing.

"The presence of so many big names and the fact that it's getting harder and harder to win probably has something to do with that. All the cars are pretty equal, and so strong you don't have the reliability issues you had in the past - and the Americans do like a yellow flag.
"That all explains why we've seen so many cars heading into the final few hours all running on the same lap. Last year, there was a period during the night when there wasn't a safety car for quite a few hours, but still no one was able to pull out a gap."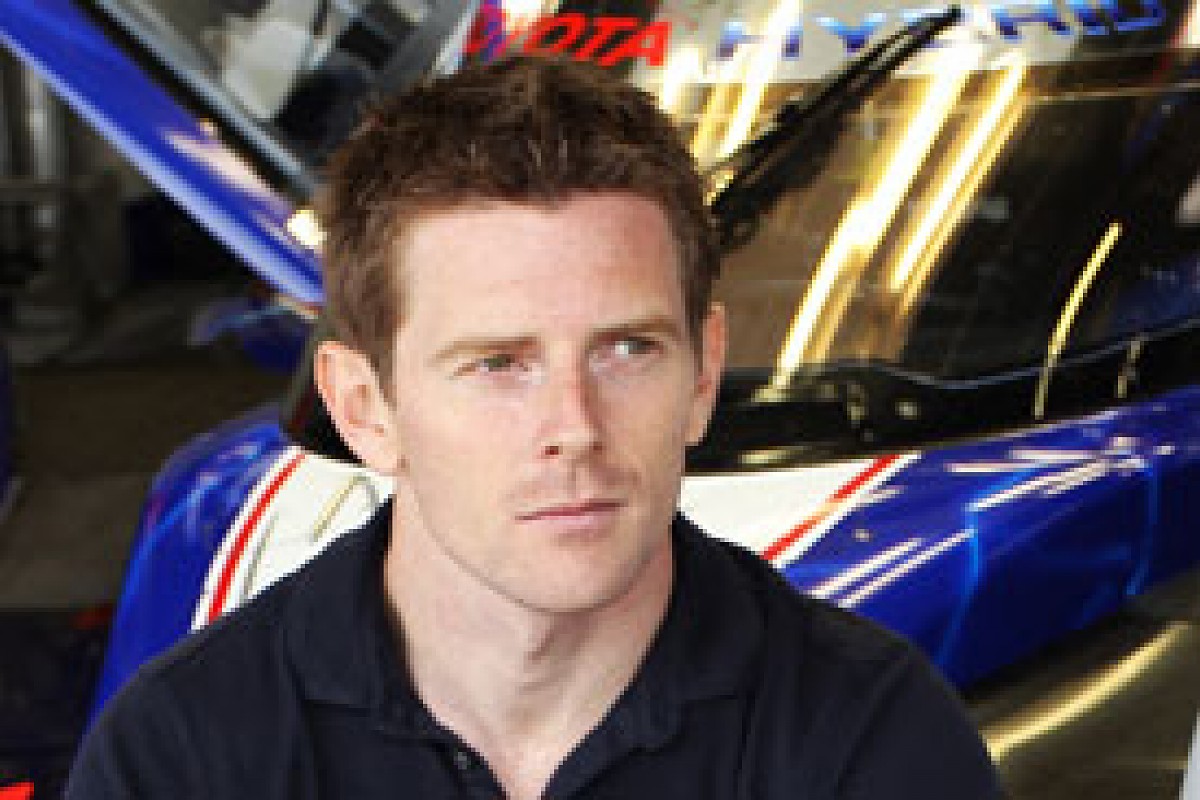 The Rookie: Anthony Davidson
#8 8Star Motorsports
Coyote-Chevrolet Corvette
Daytona participations: 0
Best result: n/a
"It's simple why I'm doing it: I'm keen to maximise my time in a car this year and blow the cobwebs away after seven months out since my eight laps at last year's Le Mans 24 Hours.

"Everyone at Toyota is pleased that I'm doing it, especially because I'm driving with Stephane Sarrazin, who's going to be one of my team-mates at Le Mans.

"It is such a fantastic race with a lot of history. Last year I watched the race on TV - maybe six or seven hours of it live - and thought it looked like a fun race to do. I've always loved racing in America, so I thought I'd give it a go.

"It's one of those races where anyone who has been around for a while has a Daytona story to tell. I was talking to Hugues de Chaunac the other day and he told me how ORECA won there with the Chrysler Viper GTS-R in 2000 and rocked the establishment. Everyone has a tale to tell about the race and I want to have one of my own.
"We know it will be tough and are going in with our eyes wide open. Enzo Potolicchio's 8Star Motorsports is a new team and two of us have never done the race before, so we are on an almost vertical learning curve. We're going to keep our noses clean and see where we are on Sunday morning.
"You never know where you might end up in a 24-hour race. Maybe I can have some of the beginner's luck I had with Peugeot at Sebring in 2010."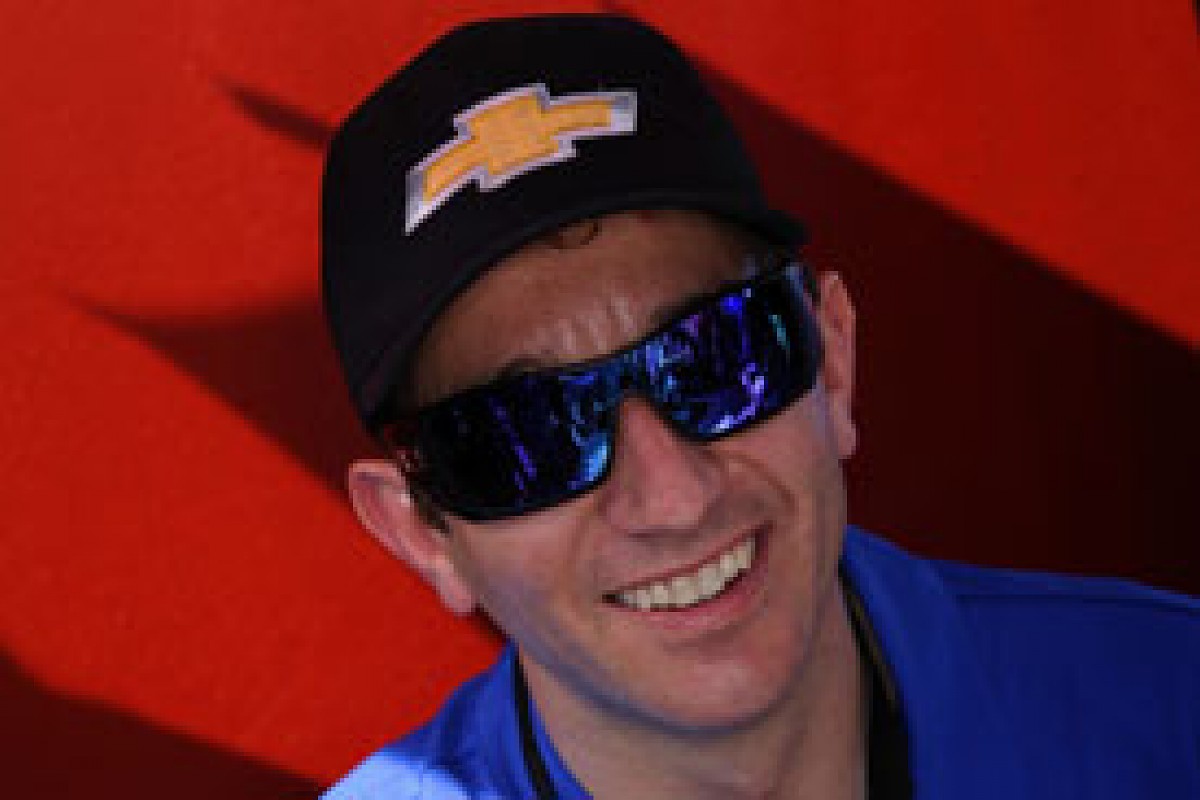 The Old Hand: Oliver Gavin
#90 Spirit of Daytona Coyote-Chevy Corvette
Daytona Participations: 8
Best result: 7th (2008)
"We are all very keen to have one of the Rolex Daytona watches you get if you win and to have our name up on the wall. I've driven with a lot of drivers who have done well there, so I know what it means because of where it is, its history and it's so difficult to win.
"Ask anyone about the victories that mean the most to them, and they will say it's the ones they had to fight the hardest for. Because of the effort you've put in and the fact it's been so close, it means they stick in the memory. And any Daytona 24 victory is going to be like that.

"Look at some of the driver line-ups and the teams running the cars for the past few years. There's real strength in depth, and perhaps a dozen cars that can win the thing. You know you're going to have to have a pretty special day to pull it off.

"Daytona is one of those races in which I want to try to get a better result. Circumstances have meant that I've always missed out. I feel this time I am in a good car run by a good team and have strong team-mates.

"This could be my last chance to go for the overall victory for the foreseeable future. We know there will be a single unified US sportscar series from 2014 and the likelihood is that I'm going to be driving a new-generation GTE class Chevrolet Corvette C7 at Daytona next year.

"GM is keen to have a good result this year, which explains why so many Corvette Racing drivers from the ALMS are in their cars at Daytona. A Chevy victory is long overdue - I hope we can deliver."
...AND THOSE THAT ALREADY HAVE
Justin Wilson
#60 Michael Shank Racing Riley-Ford MkXXVI
Winner in 2012 with Michael Shank Racing
"It's a bit surreal to think that I won it; it hasn't totally sunk in even a year on. I'd come so close with Michael Shank Racing, and finished second twice myself, so I still sometimes stop and think, 'Wow, we actually did it!'

"Helping to get Mike [Shank] his first Daytona victory was special after our previous near-misses. I'm sure it will mean more to me in the future doing it with him than if I had won with Chip Ganassi Racing in 2010, because they are always up there and have won so many times.
"I love racing with Mike because he puts everything into it and I was sharing the car with some good friends in AJ [Allmendinger], Oz [Oswaldo Negri Jr] and John Pew.

"The prestige is the other part of it: you win that race against a lot of top drivers from all around the world. That makes it a big deal and we did it in the 50th anniversary year of the race. I'd definitely say it was one of the biggest wins of my career; it's right up there."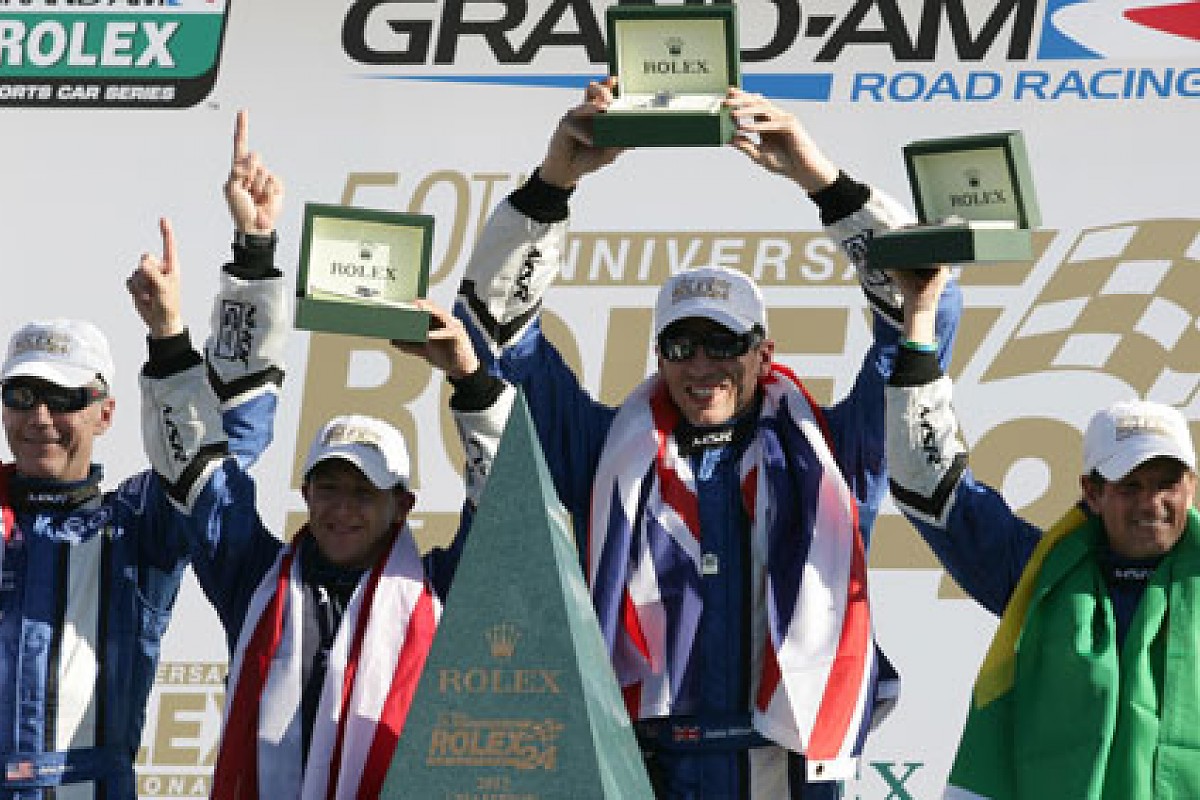 Ryan Dalziel
#2 Starworks Motorsports Riley-Ford MkXXVI
Won Daytona in 2010 with Action Express Racing
"I remember that victory as though it was yesterday. In terms of what it did for my career, it is my biggest ever victory. I didn't have a full-time deal for that year, but it put me back on the radar and encouraged some sponsors to put some more money into Starworks.
"We ended up completing the season and that then led into what we achieved together in 2011 and '12, including winning LMP2 at the Le Mans 24 Hours.
"I had a verbal agreement to do Daytona with Starworks that year, but then the chance to be in an all-pro line-up at Action Express came up. Peter [Baron] was the first guy to kick me out the door to go and do it. It was a gamble worth taking, and it worked out for both of us.
"People who've won Daytona twice or more tell me that the second victory feels even better. I'm sure that would be the case if I could do it with Peter. To win the 24 Hours with a guy who has been so loyal to me over the years would be extra special."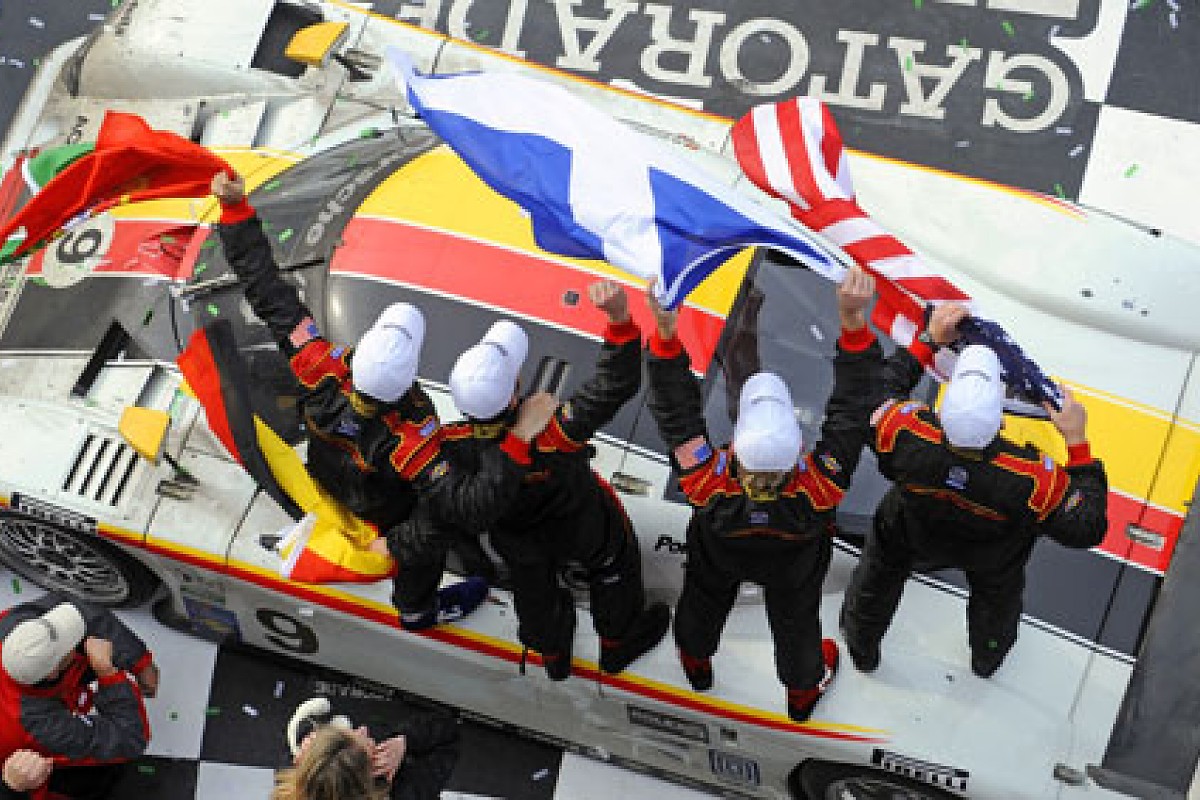 AUTOSPORT's ONES TO WATCH THIS WEEKEND
Chip Ganassi Racing
Riley-BMW MkXXVI
#01 Scott Dixon (NZ)/Charlie Kimball (USA)/Juan Pablo Montoya (CO)/Scott Pruett (USA)/Memo Rojas (MEX)
#02 Dario Franchitti (GB)/Joey Hand (USA)/Jamie McMurray (USA)/Scott Pruett (USA)/Scott Dixon (NZ)
The best Grand-Am team for nearly a decade will be in the mix for Daytona victory number five.
Spirit of Daytona
Coyote-Chevrolet Corvette
#90 Richard Westbrook (GB)/Ricky Taylor (USA)/Oliver Gavin (GB)/Antonio Garcia (E)
This top line-up should be among the favourites if the Coyote proves a match for the Riley.
Starworks Motorsports
Riley-Ford MkXXVI
#2 Ryan Dalziel (GB)/Allan McNish (GB)/Sebastien Bourdais (F)/Alex Popow (YV)
Riley-Ford package gives this crew a chance of going one better than second place in 2012.
Action Express Racing
Coyote-Chevrolet Corvette
#5 Joao Barbosa (P)/Christian Fittipaldi (BR)/Nelson Piquet Jr (BR)/Felipe Nasr (BR)/Brian Frisselle (USA)
#9 Joao Barbosa (P)/Christian Fittipaldi (BR)/Burt Frisselle (USA)/Mike Rockenfeller (D)
Stellar line-ups, but can the Coyote match the Riley on the banking?
Michael Shank Racing
Riley-Ford MkXXVI
#60 AJ Allmendinger (USA)/Justin Wilson (GB)/Marcos Ambrose (AUS)/Oswaldo Negri Jr (BR)/John Pew (USA)
MSR is always up there, and won last year, but can it stave off the return of its notorious misfortune?
Wayne Taylor Racing
Dallara-Chevrolet Corvette DP01
#10 Max Angelelli (I)/Jordan Taylor (USA)/Ryan Hunter-Reay (USA)
WTR is looking to bounce back from last year's early bath at Daytona with a vengeance.