The Formula Ford Festival is the stuff of legend in Britain - an annual racing extravaganza that has carved itself a special place in the motorsport annals over the past four decades.
The event has been the highlight of the Formula Ford calendar ever since British Racing and Sports Car Club visionary Peter Browning first decided to run an all-Formula Ford meeting at Snetterton in 1972.
Thruxton racing school founder Ian Taylor triumphed in that inaugural November race, against an 85-car field that also included future F1 driver-turned-TV presenter Tiff Needell, who finished seventh.
The Festival's spiritual home though is undoubtedly Brands Hatch, the former British and European Grand Prix venue and traditional base of the BRSCC, which has hosted every edition of this knock-out tournament since 1976. At its height, the Formula Ford Festival attracted hundreds of drivers from around the world to the Kentish amphitheatre (Tommy Byrne topped a 250-car field in 1981, when he replaced an absent Ayrton Senna in a works Van Diemen) and success in it was a great feather in the cap for up-and-coming talent.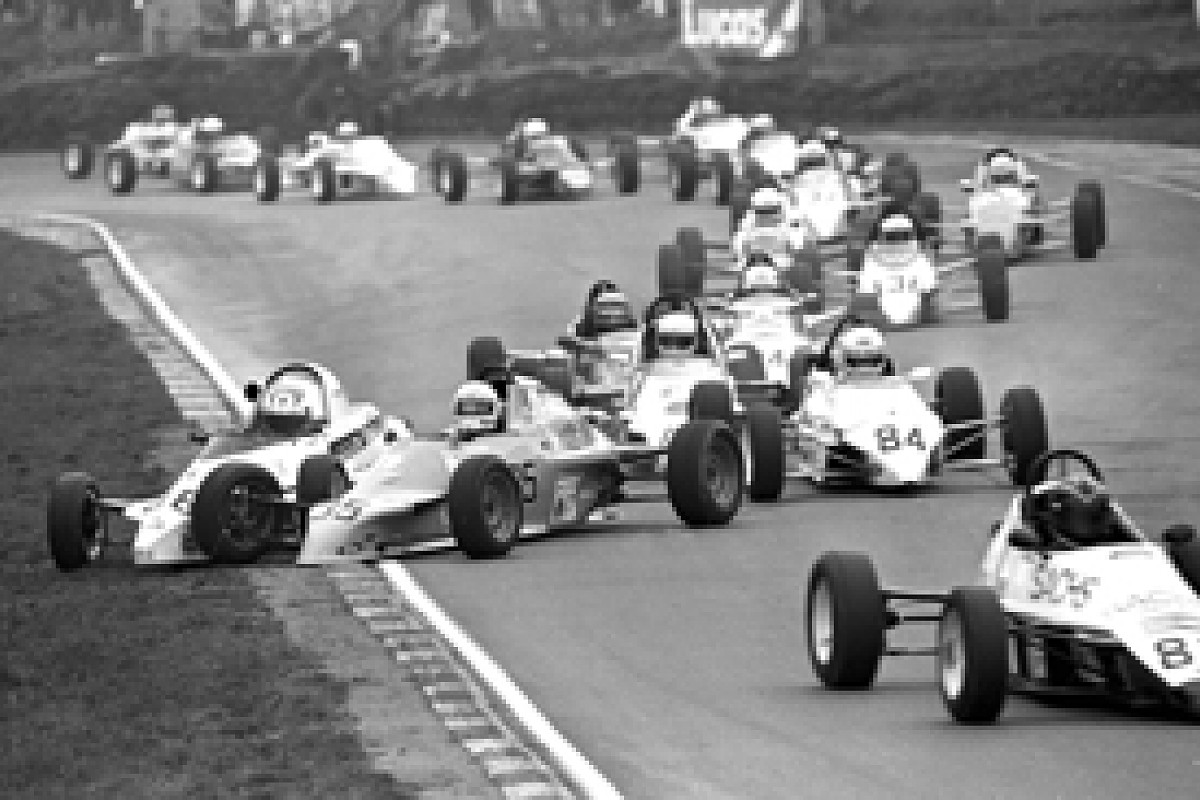 MIka Hakkinen (68) collides with a rival at the 1987 Festival © LAT
Four of the current Formula 1 grid made a name for themselves in Formula Ford and three appeared at the Festival. McLaren ace Jenson Button won the 1998 running, narrowly beating late IndyCar ace Dan Wheldon two years after Red Bull's Mark Webber had become only the second Australian to win the event. Seven-time world champion Michael Schumacher qualified third for his heat in the '88 edition, but collided with Brands expert Andrew Guye-Johnson at Graham Hill Bend on the opening lap and retired with a wheel hanging off his car.
Rubens Barrichello also started out in Formula Ford, in 1989, but he only raced in his native Brazil and didn't make it over for the Festival. His countryman Niko Palhares upheld Brazilian honour though by beating a field that included future F1 race winner David Coulthard to win that season's big prize.
While the Festival was once one of the biggest races of the year for a young driver, the proliferation of junior categories over the past decade - and the rise of Formula Renault and Formula BMW in particular - reduced Formula Ford's relevance to career-minded racers and substantially diluted grids. Peugeot LMP1 driver Anthony Davidson, victorious in 2000 ahead of NASCAR-bound IndyCar starlet Danica Patrick, is the last Festival winner to have made it into F1.
Nevertheless, Formula Ford still has a strong following around the globe and the Festival is a great event that still consistently delivers fantastic racing, thanks to simple cars that don't lose all grip when they get too close to each other at high speed.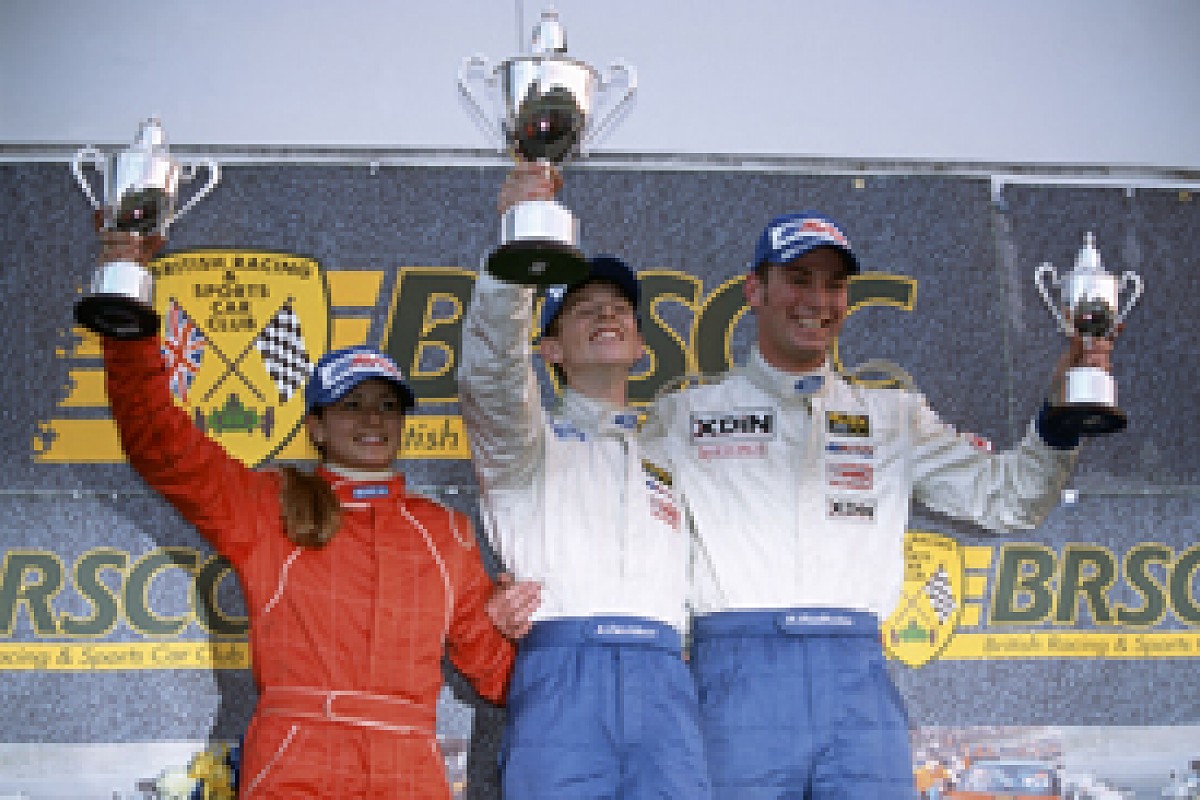 Anthony Davidson (centre) beat Danica Patrick to win in 2000 © LAT
Last weekend's 40th edition was no different, as 2011 British Formula Ford champion Scott Malvern joined a roll call of winners that includes Geoff Lees, Derek Daly, Chico Serra, Roberto Moreno, Julian Bailey, Johnny Herbert, Roland Ratzenberger, Eddie Irvine, Vincenzo Sospiri, Jan Magnussen and Russell Ingall.
"I always heard about it, and my dad [Dominic] did it in '84 and '85 when Johnny Herbert won it, but I never really understood what it was all about until I came here," says Malvern, who helped run Aussie Tim Blanchard's car in the 2008 edition, when Wayne Boyd - like Malvern - added Festival success to his British championship title. "I didn't realise how difficult it is for mechanics. They're here from Tuesday until Sunday; they have to do long days and it's really hard work."
Malvern first raced at the Festival in 2009, when he finished a narrow second in the Kent section (for cars still using the old engines that powered the top level of Formula Ford until 1993) to Rory Butcher before getting thrown out on a technicality.
He returned to race in the main event last year, after finishing runner-up to Scott Pye in the British championship, but came home a frustrated fourth in his Cliff Dempsey-run Ray. This year, nothing but victory would do for the man who has won a record number of races in the Duratec era of Formula Ford this season. He delivered, holding off Dutch youngster Steijn Schothorst to win the 40th edition of this great race by less than half a second after a tense race-long battle.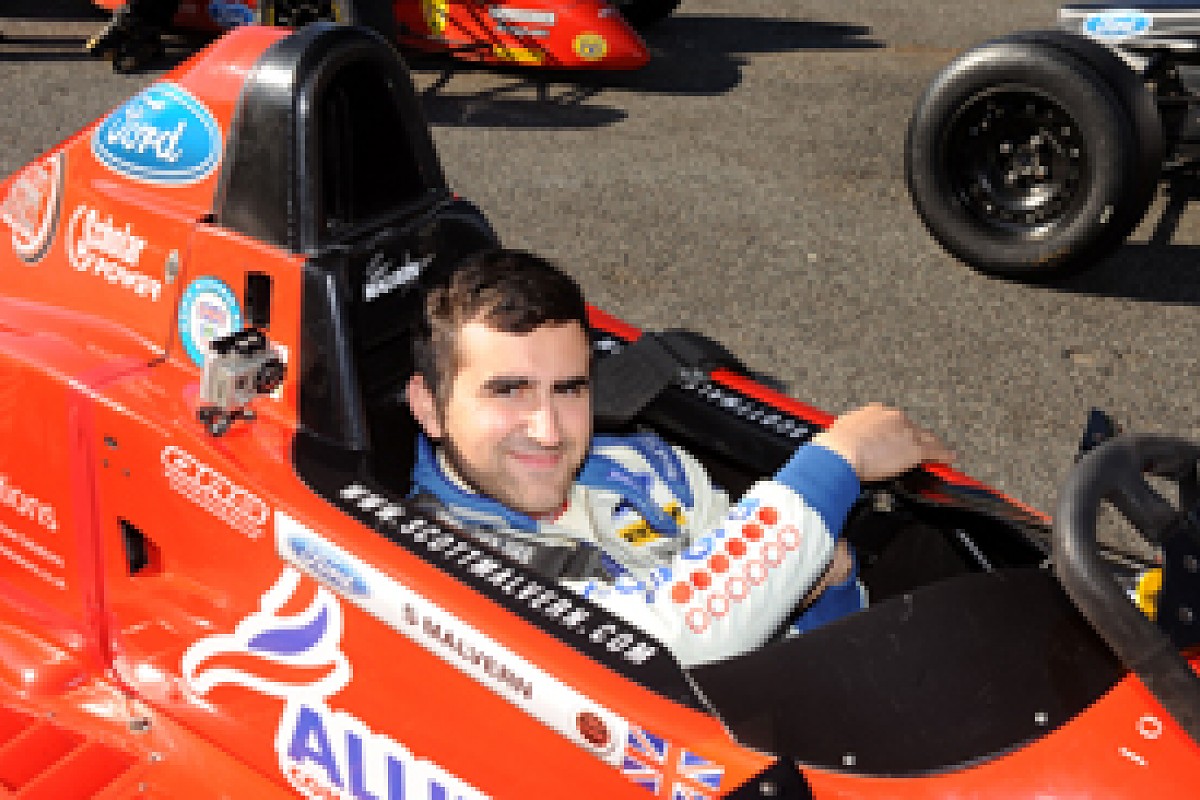 Scott Malvern was this year's winner in his Jamun Racing Mygale © LAT
"This year the Festival has been a dream come true," adds Malvern, who has also been chosen as a finalist in the McLaren AUTOSPORT BRDC Award for the second successive year. "I was a bit worried on the Friday [test], when we were having some issues, but as soon as I went out in qualifying I knew we'd be strong.
"If you count the heat, quarter final and semi that's 26 wins this year, and this last one has been the best by far. Spa was pretty special, where I won from the back, but this is by far and away the best."
Formula Ford may not be what it once was, but the magic of the Festival endures.