OPINION: Appetite for national motorsport remains strong despite the COVID-19 pandemic, but its impact will still be felt in other ways when racing resumes, not least in two of Britain's thriving endurance racing championships. Yet STEPHEN LICKORISH argues the short-term frustrations will be balanced out in the end
'New normal'. Those are two words that have been repeated on countless occasions over the past few weeks. As the coronavirus outbreak has reduced in the UK and restrictions have been lifted, new ways of going about our daily lives have emerged. And it is just the same for national motorsport, too.
Ahead of its planned return on 4 July, organising clubs and championship bosses are having to prepare for motorsport's 'new normal'. Alongside the obvious measures like social distancing and a dramatic reduction in the number of people allowed at circuits, there are plenty of other tweaks that will have to be made. For example, those categories that offer some form of hospitality won't be able to run this in the regular way.
"We won't be taking our hospitality unit to our first round because you can't socially distance within the unit," says GT Cup championship director Hannah James. "We're going to be offering a takeaway service with delivery to the garages."
And these changes go beyond the luxuries like hospitality facilities. One of the steps governing body Motorsport UK set out in its 'Getting Back on Track' proposals for a safe restart of events concerned races with driver changes. For these contests, an extra 30 seconds should be added to the minimum pitstop time to allow for all the car's contact points to be cleaned before the new driver takes the wheel.
As a result, GT Cup and Britcar - whose Endurance category features 50-minute or hour-long races - races will have a slightly different complexion than normal.
"The governing body say there needs to be 30 seconds to clean the car and so the pitstops will now need to be two minutes," explains Britcar boss Claire Hedley. "Drivers still need to pit in the window and each team will have to clean the car with wipes or disinfectant.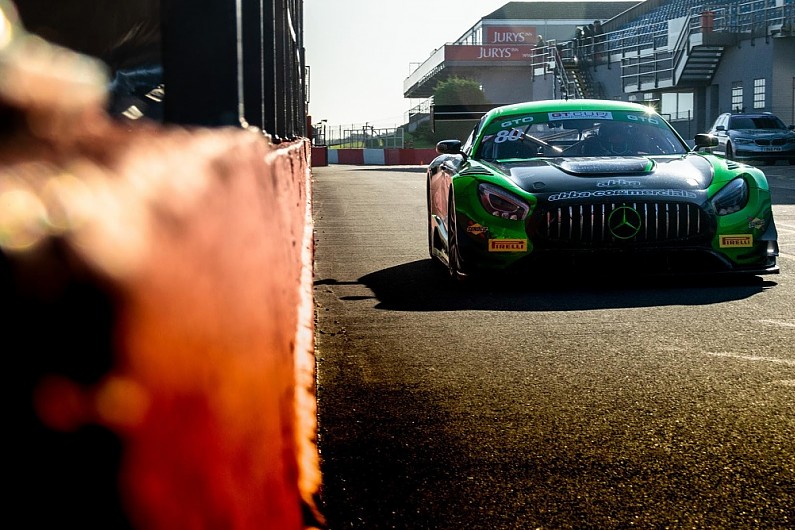 "It's their responsibility for their safety to make sure they do it. We had a meeting with our clerk and decided that going to two minutes gives them time to wipe the steering wheel, door handles, gear lever and some of the ignition switches."
James notes that three of the GT Cup drivers run disinfectant companies and, by using chemicals that are sprayed into the car and stick to surfaces, disinfecting them, that the cleaning process should be straightforward. "It's not a long enough race to worry about drinking from the same hydration system," she adds.
"I think people are happy to do anything provided they can get back to racing" Hannah James
The extra complexity of longer pitstops, and the loss of some of the social elements of a race meeting, don't seem to have put drivers off, however. GT Cup has had a number of additional enquiries from drivers and teams that would normally race in Europe but the current quarantine rules make this more difficult.
"I think people are happy to do anything provided they can get back to racing," says James. "We've had British GT teams phone up because we're one of the first ones back out [at Snetterton on 11-12 July]."
Meanwhile, Hedley is expecting a 32-car grid for her opening event at Croft on the same weekend, where the Endurance and production-based Britcar Trophy categories will be amalgamated.
Amended regulations have also been introduced, including allowing two dropped scores rather than the regular one, to enable drivers who have concerns about restarting at this point to skip the opening event and still fight for championship honours.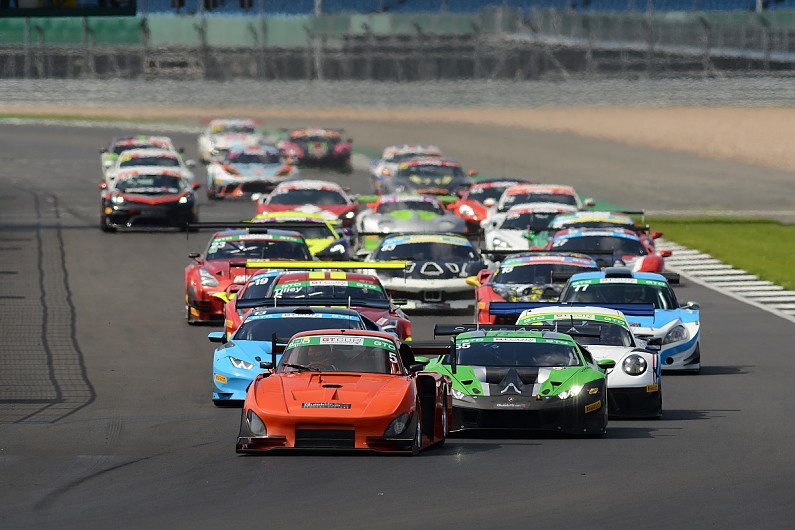 Such strong interest in both series adds further weight to the idea that there is certainly still an appetite for club racers to get back out on the circuits again, despite the economic hardship wrought by COVID-19 - as also shown by huge entries the Classic Sports Car Club and Historic Sports Car Club have attracted to their opening events.
Some of the changes for these initial events could even be positive ones, for example switching processes online and removing large amounts of paperwork.
"We will try our best to make things as normal as possible - some things might be an improvement, like driver briefings and driver sign-ons being done electronically," says James.
There is no disputing the 'new normal' for national events will take a while to get used to. Paddocks may not be bustling with as many people, podium ceremonies may not take place, hospitality (where offered) may be reduced, pitstops will take longer to clean cars, reduced numbers of marshals will mean incidents take more time to recover, scrutineering will be less rigorous, and personal protective equipment will have to be worn in congested areas.
But it seems competitors are prepared to live with these changes as part of the 'new normal' if it means they can dust off their overalls and line-up on the starting grid once again.