For all of Motorsport UK's efforts to implement safety measures for national racing's return in July, it would all be for nothing without entries. Luckily, COVID-19 seemingly hasn't diminished the UK's desire to go racing
The first question to be answered when it came to restarting club circuit racing after the coronavirus-induced hiatus in the UK was how could meetings be run safely. British motorsport governing body Motorsport UK outlined the necessary (and feasible) steps in mid-May, therefore giving clubs time to put procedures in place.
This included a range of measures, such as an additional 30 seconds being added to pitstops in races with driver changes to allow for the cleaning of contact points, the need for all registration/signing on to be dealt with electronically, and how marshals could operate.
Next up was a date for when competition could resume. Towards the end of last month, that was confirmed as being 4 July - with Motorsport UK stating that only half of July 2019's permitted events would be allowed in the month this time around to reduce the burden on officials and marshals, along with national championships being barred from restarting until August.
But there was still one big question that remained unanswered: how many competitors would actually turn up? It is all well and good putting a series of COVID-19 protocols in place and allowing events to run again, but if very few drivers turn up then it all becomes academic. Given the lockdown has impacted upon many peoples' purse strings, it was far from certain club racers would have the appetite and ability to resume racing as soon as possible. For example, some drivers own or operate companies that may have had to make redundancies or cutbacks so continuing to race under such conditions could give out a bad impression.
OPINION: Why the time has come to restart club motorsport
However, despite those uncertainties, the early signs are generally incredibly encouraging. Take the Classic Sports Car Club's 25-26 July meeting at Thruxton, for instance. Now, the CSCC may operate extremely successful meetings that attract vast numbers of entries - and it provides a rare opportunity to race on the popular Hampshire speedbowl - but to attract 250 entries within 24 hours of registrations opening last week is quite spectacular. And the entries have kept rolling in.
"Now we have 350 - an all-time record for us at Thruxton," says CSCC director David Smitheram. "Our previous best there was around 325 the first time we ran a meeting there in 2016, which was televised. Since then we've been back every year.
"Despite the late start [to 2020] there seems to be a real appetite for racing again. We also had about 350 entries for the season-opener at Snetterton before we had to cancel it. Our average entry across a year has been around 310, with 400 the best-ever at Silverstone, so Thruxton is encouraging."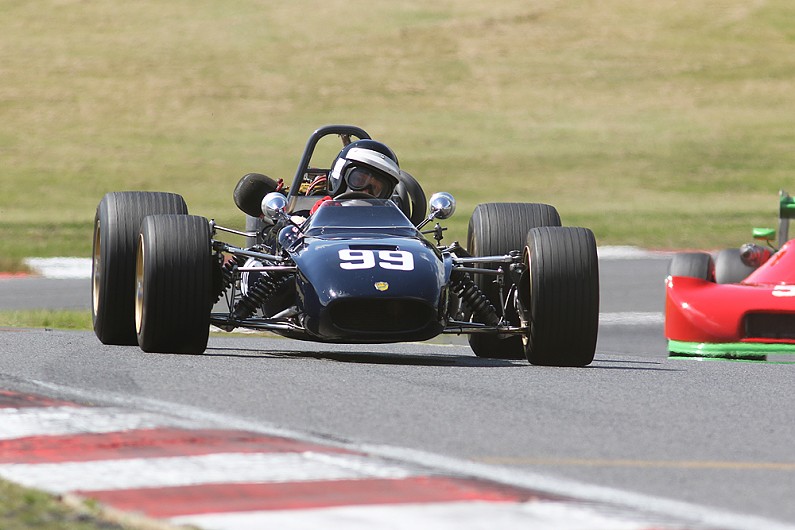 It is a similar story with the Historic Sports Car Club. For its first meeting at Brands Hatch on 11-12 July, by the end of last week it had also attracted over 250 entries - again a very impressive figure.
Given some of the restrictions that currently remain in place, like hotels remaining closed and people being unable to stay overnight at circuits, clubs have also worked to adapt their schedules to allow as many categories as possible to only attend one day of a two-day event.
"We're dealing with the fact people aren't supposed to stay away from home so we're structuring a meeting that allows for that," explains MG Car Club race competitions secretary Mark Baulch. "We're having to be flexible in terms of the way we work things - we've scheduled the racing in such a way that people can avoid overnight stays.
"We want to show a commitment to our members by continuing to run our meetings and show the world motorsport can get back running again. But we completely respect competitors' decisions [if they choose not to race yet]."
Plenty could still change between now and 4 July - and a sudden spike in cases could even still call off the planned resumption of motorsport - but many of the initial signs are more encouraging than could perhaps have ever been imagined
The MGCC's season is due to begin at Donington Park on 11-12 July and Baulch is encouraged by the initial signs: "it's still early days but we've had a lot of positive responses," he says. Alongside the club's regular roster of categories, guest series will also be attending and the combined Mini Miglia and Se7en race has already attracted a 32-car entry.
Other clubs among the first to commit to running events in July have also been impressed by the appetite to go racing. The British Racing and Sports Car Club initially expected entries to be around 75% of what they were due to be pre-season but, after contacting drivers who had paid to race at events that were cancelled, that figure is rising far higher.
"The majority of people that have got entries in the system want to transfer that to the next available race," says the club's race operations and general manager Paul McErlean. "It's pleasing to see we're way above what we were forecasting - it's really encouraging. Is there a customer there who wants go racing in July? Absolutely, in almost the same number that wanted to in March."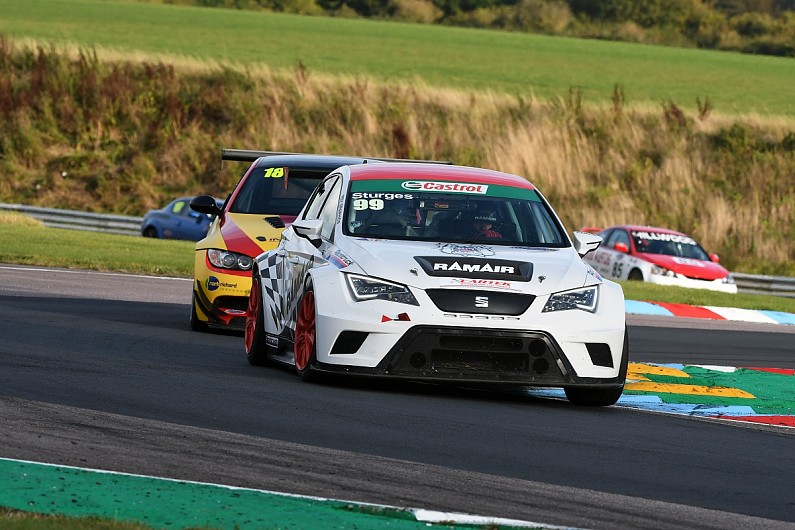 Castle Combe Racing Club is set to hold one of the very first events in the country after the planned resumption of motorsport, with a one-day event on 4 July. It too has been encouraged by the amount of interest, particularly in its popular Hot Hatch Challenge.
"Hot Hatch is a really good grassroots way to start racing," says CCRC chairman Ken Davies. "We try to pitch it with those competitors who want to race without frills but on a fast, uncompromising circuit."
However, not all of the club's other categories are proving quite as popular with its GT championship, perhaps unsurprisingly, attracting fewer entries so far.
"GT cars are, by their nature, the most expensive ones to run in our series," Davies continues. "They can take two or three people to run the car so we're not expecting great numbers of GTs because they're likely to have suffered the most by the economic downturn. We will use this meeting as a guide to see where we go from here."
It is important to remember the optimism surrounding entries is not universal. Up at Knockhill, the Scottish Motor Racing Club has decided not to restart events until mid-September - with two-thirds of the club's members suggesting they did not want to race this year. With that in mind, just three half-day events are planned as a tentative offering. It is a stark reminder that it remains a delicate situation.
Plenty could still change between now and 4 July - and a sudden spike in cases could even still call off the planned resumption of motorsport - but many of the initial signs are more encouraging than could perhaps have ever been imagined. To have a meeting with 350 entries in the COVID-19 world is remarkable. In a year where good news has been very hard to come by, many of these initial entry numbers are very welcome indeed.