OPINION: Motorsport UK's new guidelines on the adoption of electric power into national racing might be construed as slightly optimistic as the global economy faces a recession, but it will be important to be ahead of the curve when the time comes
The middle of a global pandemic may seem like a rather odd time for a governing body to unveil a set of guidelines to allow a fundamentally different way of competing in the sport to be introduced. But, while it is right that Motorsport UK is putting a lot of attention into the pressing issue of how motorsport in Britain can resume after the coronavirus-induced hiatus, it is also right to look further into the future.
How to introduce hybrid and electric power into national motorsport safely has been on the radar of Motorsport UK long before anyone was worrying about COVID-19. And the guidance the governing body released earlier this week on electric vehicles was not the work of a moment.
The simple facts are that electric cars are set to become ever more prevalent. The latest government target is for a ban on the sale of new petrol and diesel cars to be introduced in 2035. With that in mind, there will likely be a continual shift in society's attitude to traditional fossil fuel-powered machines and, if national motorsport does not embrace the new alternative power sources, it would seem archaic and out of touch, thereby threatening its existence.
Also, national motorsport cannot simply wait until 2035 (or possibly sooner than that, with the government considering bringing the date forward for a second time). A coherent plan and new electric series need to be in place long before that.
But the addition of fully-electric cars into the UK motorsport landscape is not straightforward. Detailed regulations have to be created to cover the technical side and scrutineers will need to be trained in new methods. More importantly, there is the safety aspect too - particularly when it comes to marshals.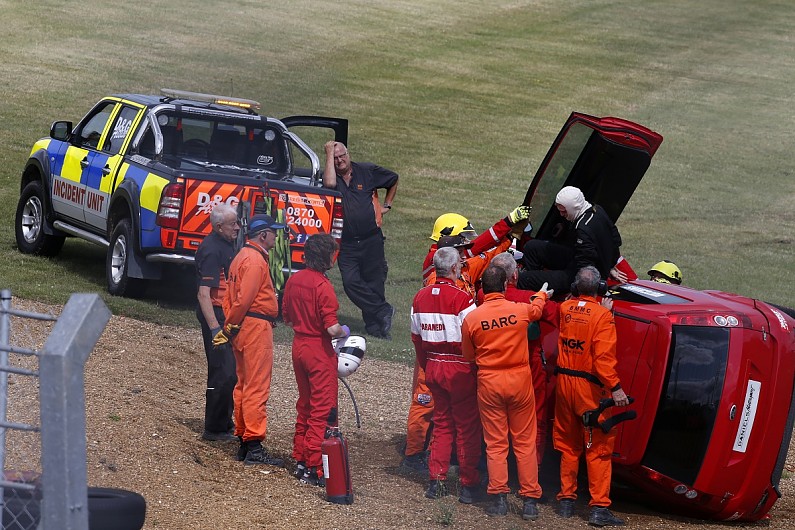 So, on paper, it is sensible to begin this planning for the introduction of electric power now. But electric and hybrid car sales still only count for approaching 10% of the UK total with fears over the cost, battery life and availability of charging points chief among consumer concerns. And these are issues for motorsport too.
Motorsport UK is working on a drive to try and make motorsport more accessible and affordable for people - and electric cars and their complex technology does not necessarily go hand in hand with that approach.
"I think this is an interesting situation we've got to think about very carefully," says Motorsport UK chairman David Richards. "Firstly, club motorsport is what it says on the tin. Club motorsport is entry-level motorsport for grassroots that is supposed to be affordable, accessible and without the bureaucracy and other restraints that you have on more senior levels of motorsport.
Clearly there is not going to be a sudden plethora of electric or hybrid-only categories emerging. The gradual introduction of electric power will take a long time
"Electric vehicles today are expensive but, as a governing body, we've got to embrace all forms of motorsport and be agnostic towards any particular type. At club-level we should be embracing anything and everything."
Therefore, Richards advocates an approach of investigating the use of alternative technologies - and not just electric, but potentially biofuels and hydrogen, too - as well as continuing to bring down the costs in other areas.
"We should find ways primarily to make it as affordable as possible and to make it as accessible as possible and to reduce the barriers to entry as best we can," Richards continues.
"And that means you come along in your £500 Vauxhall Nova, you have a great day out and that's what it's all about. That's where I started when I was 17 years-old and I hope other generations will be able to do that. We must never let anything get in the way of that."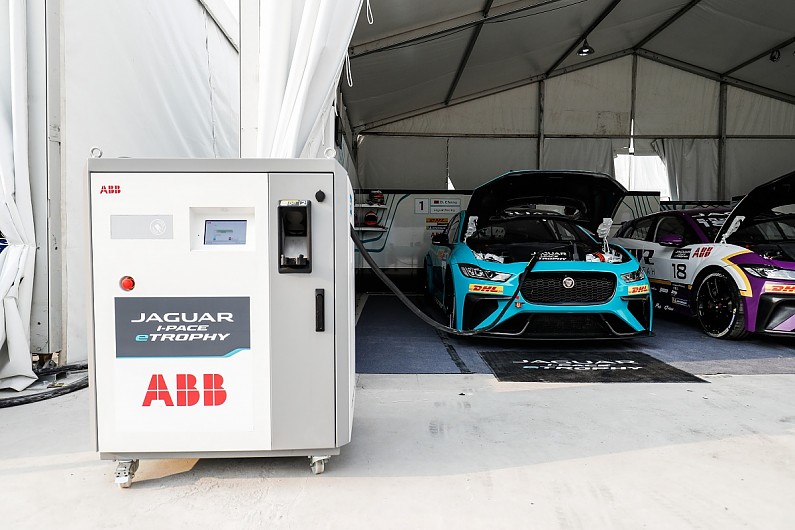 Clearly there is not going to be a sudden plethora of electric or hybrid-only categories emerging. The gradual introduction of electric power will take a long time, and the demise last week of the Jaguar i-Pace eTrophy shows that there will be bumps in the road still to come.
PLUS: Why one series' cancellation is a stark warning for others
Motorsport UK has been keen to stress that its publication of EV guidelines does not suddenly mean the end for conventionally-powered motorsport in the UK.
Instead, Richards believes that market forces will determine when these series start to appear. He feels some motorsport disciplines are more suited to EVs than others and that is where they are likely to first crop up.
"I suspect areas where you will see electric vehicles is in hillclimbing and sprints - where battery life is not so critical - and I think we should encourage them in those areas because it's a great demonstration," he says. "Motorsport can provide a wonderful demonstration of the performance of those vehicles in those environments."
Indeed the new Motorsport UK guidance states that unmodified EVs should be able to compete in grassroots disciplines like hillclimbs, sprints, autotests and autosolos. And there is evidence of hybrid power at least starting to creep onto the circuits, too.
The British Touring Car Championship is set to introduce a Cosworth hybrid system in 2022 that will be used as a push-to-pass device and will replace success ballast as a way of balancing performance between cars. British Formula 4 is also testing a Ford hybrid engine with a view to introduce the technology in the future, and at least one of the major organising clubs is formulating plans to create an all-electric series.
You just have to look at the international motorsport scene to see how prevalent electricity is now becoming. Formula E has attracted scores of manufacturers with its focus on battery power, while hybrid systems already exist in Formula 1 and the World Endurance Championship, and will soon be arriving in the World Rally Championship and IndyCar.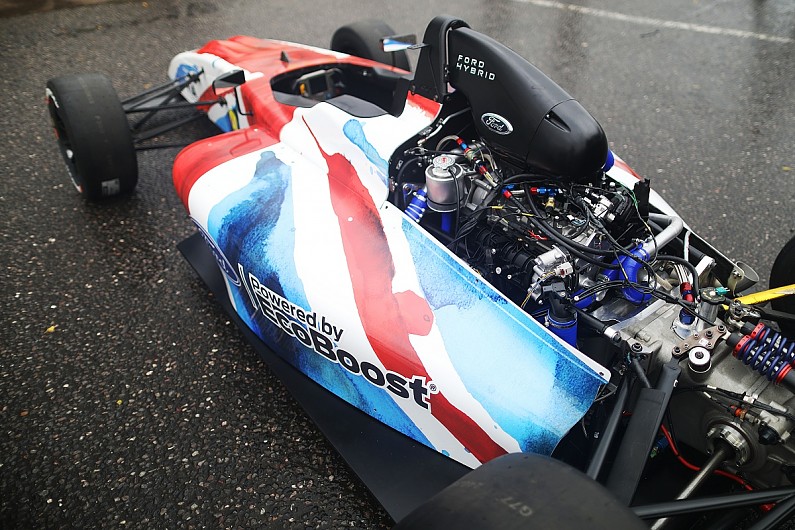 Having said all that, the coronavirus situation is likely to delay the rise of electric power, particularly in national motorsport terms.
As leading circuit operator and race organiser Jonathan Palmer (below) recently told Autosport: "I don't see much prospect of growing the sport for the next two or three years, I think it's going to be very difficult. I think largely we've got to be focusing on retaining what we have, getting people coming back and particularly driving costs out of it again."
Developing a new series that features still-expensive technology is clearly not going to be at the forefront of many peoples' minds over the coming months or even years. But there will come a time when it will be.
Whether we like it or not - and the thought of watching uninspiring electric cars silently whiz around Thruxton is not particularly appealing - hybrid and electric power will begin to creep into the national motorsport scene.
It is therefore important that the guidelines for how this can be done safely now exist, ready for when the time is eventually right.