British motorsport governing body Motorsport UK has issued technical and safety regulations to allow electric cars to feature in national competitions for the first time.
The guidelines outline how a range of electrified vehicles, including hybrid and fully electric machines, can be used.
It is the governing body's intention that the regulations will allow standard electric vehicles to be used in sprints, hillclimbs, autotests and autosolos.
But Motorsport UK CEO Hugh Chambers has stressed that the introduction of EVs does not mean "the end of conventionally powered motorsport".
The framework issued also includes guidance for event operators, including the training scrutineers and marshals will need.
It is now the aim that dedicated electric categories can be created using these regulations as a base, with it being determined which of the various motorsport disciplines this would be suitable for.
Chambers added: "Innovation is a crucial area of investment if we are to deliver a sustainable future for motorsport, and clearly Electrified Vehicles are central to this.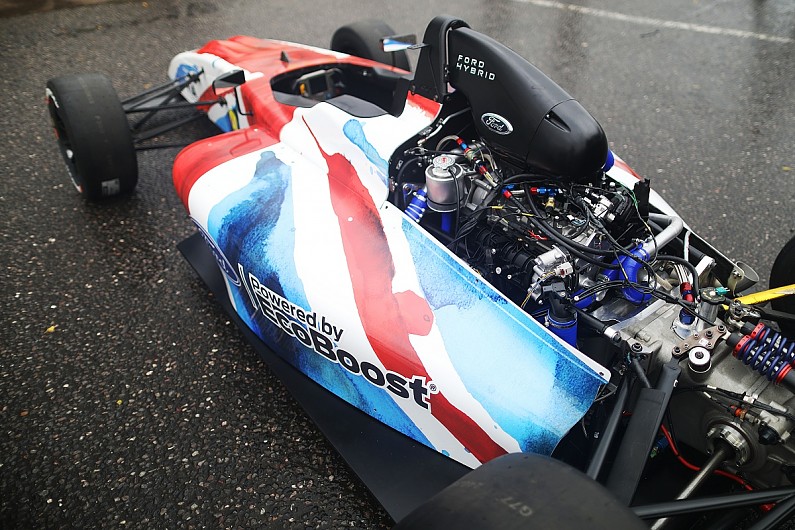 "We have been working on this framework for many months and it is a very exciting area for our sport.
"This is happening alongside developments in electrified karting and it is now within our grasp to have hybrid or electric power across all levels of motorsport.
"The development of hybrid power has been in the spotlight in mainstream motorsport such as F1 for some time now, but these regulations will allow unmodified vehicles to compete at a grassroots level at motor clubs across the country, so this is an incredibly important step towards allowing the whole community to embrace hybrid and electric power."
Some UK categories have already started taking the initial steps towards the introduction of hybrid power.
The British Touring Car Championship has appointed Cosworth to develop a hybrid power system that is set to be used from 2022, while British Formula 4 has began a test programme to assess whether to introduce a hybrid engine in the future.