Esports competitions have been ten-a-penny since the coronavirus put a halt to real-world motorsport. But, argues Group National editor Stephen Lickorish, the new BRDC Esports series is a must-watch addition to the landscape
Where else can you find a grid that comprises a three-time Indy 500 victor racing against a two-time British Touring Car champion, a World Endurance Championship title winner and a driver who won their first BTCC race 37 years ago, when 85% of the field was not even born?
The coronavirus pandemic has hit motorsport, like all sports, very hard. But the lull in on-track action has allowed the Esports world to flourish. It has been entertaining to watch McLaren Formula 1 driver Lando Norris prove successful against the IndyCar and Supercars regulars in virtual competition, for instance. And it has created the chance for some very interesting groups of drivers to race against each other. But the BRDC's charity Esports Championship, where the aforementioned driver combination appears, has to be one of the most diverse and interesting seen yet.
The entry list for the first race - which takes place at 7pm BST this evening and can be watched live via Autosport.com - reads like a who's who of British motorsport. Alongside well-known figures like Dario Franchitti, Jason Plato, Anthony Davidson and Steve Soper, the championship also features two-time DTM champion Gary Paffett, Formula E drivers Oliver Rowland and Oliver Turvey, 2017 BTCC conqueror Ash Sutton, sportscar ace Oliver Jarvis and four-time British GT champion Jonny Adam.
There is a total of eight previous winners of the Aston Martin Autosport BRDC Young Driver of the Year Award among the line-up, along with a wealth of drivers who are progressing up the single-seater ranks having starred in F3 or F4.
"Before the entry list went out, I had a Zoom call with our PR team and I looked through the final list," says BRDC SuperStars director Andy Meyrick, who has masterminded the series.
"You just think 'wow, there's some real talent on that grid'. For the younger guys to have the likes of Jason Plato, Steve Soper and Dario Franchitti, they're just legends of the sport, so to have them in there is great."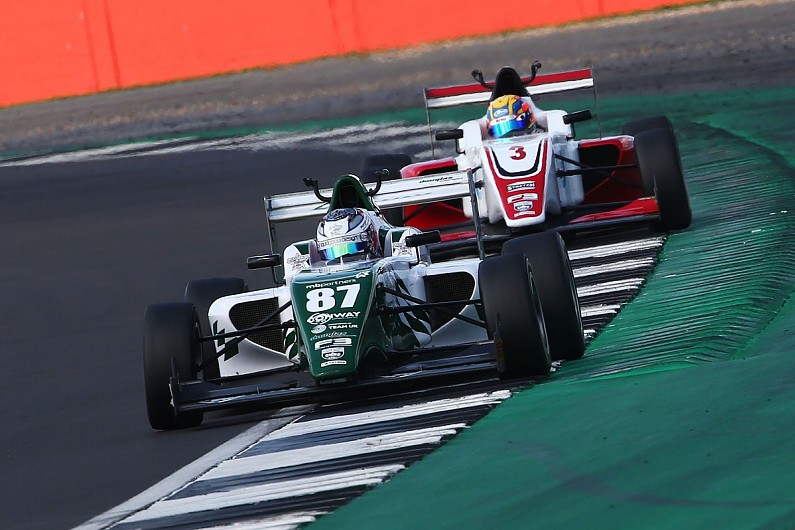 It certainly showcases the strength in depth that British motorsport enjoys at the moment as UK drivers can be found at the forefront of many international categories. And the idea of them all competing together - admittedly only virtually in F3 machinery - is a mouth-watering prospect.
Meyrick originally intended to create a series just for the BRDC SuperStars members - the programme that provides a wealth of support to some of the most promising British drivers.
"But why just limit it to SuperStars?" says Meyrick. "We thought 'how cool would it be to have the likes of Steve Soper racing against Ash Sutton' so we opened it up. It just snowballed. The BRDC is an exclusive club but this is a platform where we can show the wider motorsport community what the BRDC is all about and to do that for a good cause, raising some funds for the NHS, it just works."
Inevitably, given the all-star cast, the drivers involved are taking it seriously. Some, like Turvey and Nick Yelloly, have extensive experience on simulators working with F1 teams, but Meyrick believes no-one should be discounted, including the British GT amateur racers.
"Mark Farmer (pictured below) and Ian Loggie are seriously competitive and some of the Pros might be shocked by how quick they are," says Meyrick, a former Bentley factory driver who drives for United Autosports in the LMP3 class of the Michelin Le Mans Cup and the JMW Bentley squad in the GT World Challenge Asia. "I think it's important to have those guys involved."
Soper, who at 67 is the oldest driver on the grid, was perhaps a surprise inclusion and Meyrick says he has been impressed by how enthusiastic the two-time Spa 24 Hours winner was about getting involved.
"What started out as light-hearted is getting serious," Meyrick adds. "There was a test session on Monday night and it was so close - one second covered 17 drivers on the Grand Prix circuit at Silverstone and we had only 20 entries. We're going to have 30 of the 40 covered in a second and that's mega."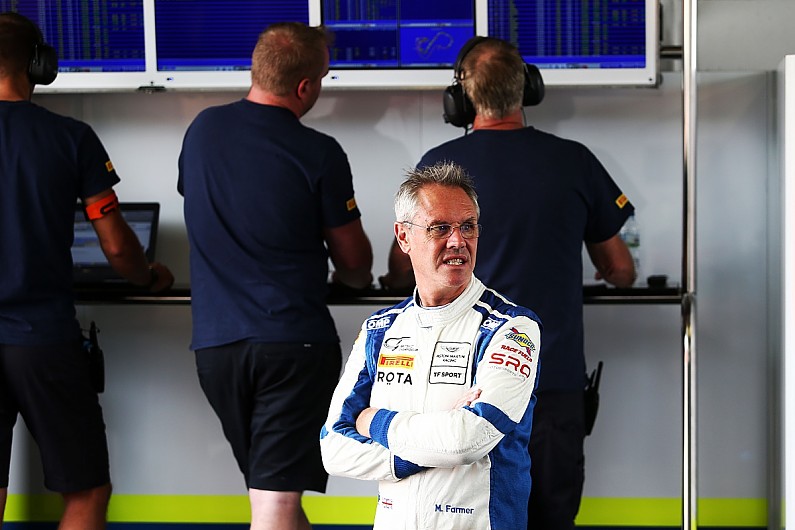 Meyrick originally wanted to be competing himself but, a combination of the amount of time it has taken him to organise the contest and the birth of his first child last week, means that has not been possible.
But he is determined that the five-event series is not just a one-off occurrence amid these unprecedented times - especially as there was a huge amount of interest in the 37 full-season spaces.
"This is something I really want to take forward in the future," adds Meyrick (pictured below, right, with BRDC SuperStars Kiern Jewiss, Phil Hanson and Tom Gamble). "Race calendars have grown longer and longer but we normally get six to eight weeks off so could have a Winter Series during the Christmas period."
But, for now, let's take advantage of this rare opportunity to see such an eclectic bunch of drivers all sharing the same virtual track - and donate to a worthy cause at the same time.
Picking a winner is nigh-on impossible but all of them will be desperate to have the bragging rights when it comes to the British Esports racing scene.
Whether the driver has reached the highs of F1 and Le Mans or has never even raced single-seaters before in real-life, all will play an important role in showcasing British motorsport to the world.