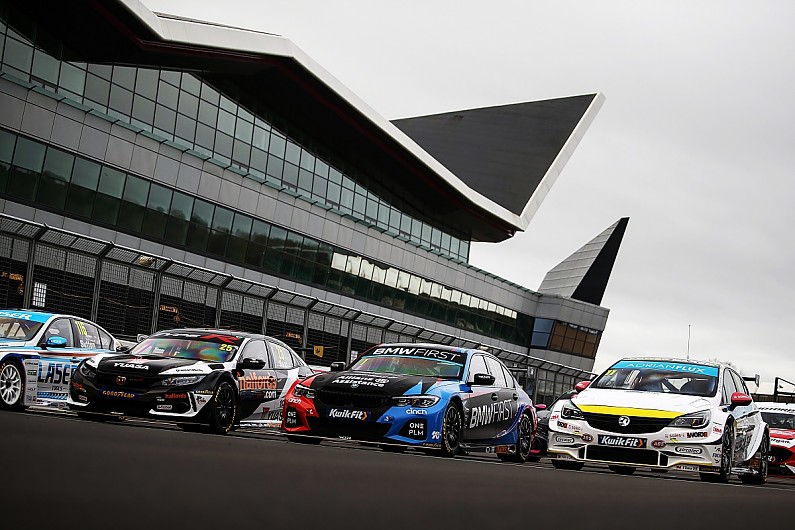 With UK racing set to get going again in August, there won't be many free weekends to the end of the season. Naturally, some events will fall by the wayside, but these are sacrifices which must be made to ensure the UK's flagship series are able to run
Motorsport is not always very good at making compromises. There are always various parties with different priorities and some argue their point louder than others. But as motorsport takes the first tentative steps towards resuming following the coronavirus pandemic, compromises are more important than ever.
We have seen in Formula 1 the difficulties of reaching a compromise between teams over a new lower cost cap, but the importance of one being achieved should be indisputable. It is just the same at club-level, where there is also a strong need for compromise.
The first UK series to unveil a new calendar, radically altered by COVID-19, was the British Touring Car Championship. And it is absolutely right that this was the first to secure new dates for seven of its events, despite some of the problems this causes for others.
The new schedule has meant a small number of club meetings already in the diary will have to move. This is a headache clubs could desperately do without, considering a huge chunk of their seasons have already been lost after governing body Motorsport UK's necessary decision to suspend all event permits until at least 30 June.
New dates will therefore be needed for the British Racing and Sports Car Club's 1-2 August Donington Park event (which was due to feature its popular Mazda MX-5 categories and National Formula Ford 1600, and the club is already in talks with alternative venues), MotorSport Vision Racing's 8-9 August Mini Festival at Brands Hatch, and the British Automobile Racing Club's 14-15 November fixture at Brands.
But two of those three clubs have already acknowledged popular events like the BTCC and British Superbikes need to have priority when it comes to rescheduling because they are the ones that draw in the crowds and provide circuits an opportunity to make money. And the third club, MSVR, is a subsidiary of the company that operates five of the UK's circuits and is therefore well aware of the difficulties the current situation poses, knowing a compromise has to be made.
However, not everyone sees it the same way. A coordinator for a championship due to run at one the three meetings that now clash with the BTCC has taken to social media, furiously criticising the decision.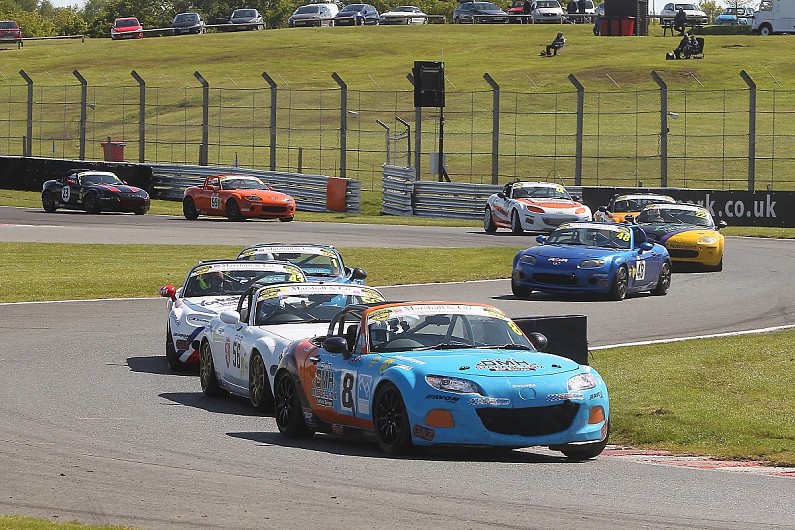 "I have had a telephone conversation telling me that one of our race dates has been allocated to TOCA and the circuit will try to reschedule," the coordinator says. "In essence grassroots motorsport does not matter." They go on to advocate an angry response, calling for competitors to complain to the organising club and Motorsport UK.
But, while this is an understandable reaction to another hurdle being introduced in the attempts for the category to have some sort of racing season this year, it is a very narrow-minded view and not in-keeping with the compromises that have to be made at this time. Now, it may seem unlikely at the minute, but it is still possible that the rescheduled opening rounds of the BTCC in early August may take place with some spectators - MotorSport Vision chief executive Jonathan Palmer has talked about the possibility of a smaller number of fans being able to attend.
And with there being a chance of circuits attracting some much-needed ticket sales, it is only right the events that could draw in the crowds are prioritised. Sadly, club events do not pull in the punters and have to take a back seat.
It is an issue that Motorsport UK chairman David Richards recognised during his recent interview as part of Autosport's #thinkingforward series.
Almost half the events are due to take place in August and, if a return to action in that month proves impossible, there will have to be major changes again
He said: "The circuits have to be commercially viable and they've lost all the income for the last few months so the only way they're going to make themselves viable is by accommodating the larger events and the ones with big gate money or television funds.
"I think we're going to have to accept the lesser events are going to have to stand by and let this happen. I'm sure the BRDC at Silverstone and MSV with Jonathan will be as accommodating as they can and we will help and encourage as best we can by perhaps extending seasons and whatever possible we can do to make that happen.
"I sympathise totally with the club events and other smaller events that will naturally lose out out of this system but I think they'd be the first to acknowledge that, without viable circuits in this country, they won't have places to race next year and we have to make those circuits commercially viable."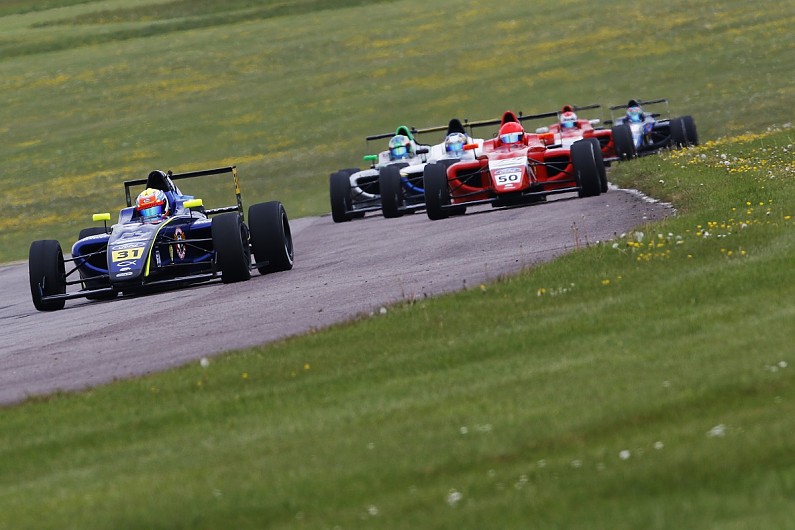 As Richards says, this is not an ideal situation but without tracks being able to recoup some of the losses they will have incurred during the current period of inactivity, there would be the possibility of closures - and that would affect all of motorsport, including the club racers. A compromise and some understanding of the unprecedented nature of the situation is needed here.
The nine-event BTCC schedule features a number of compromises in itself. Four events in five weeks in August and three back-to-back weekends of racing is far from ideal but bosses of the BTCC's support series are delighted that they now have something to plan for, at least.
"We absolutely back this calendar and Alan Gow [BTCC chief executive] and his guys have done a fantastic job to get it together so quickly," says British Formula 4 promoter Sam Roach. "It's going to be tough, but we're in motorsport - we're resilient and used to challenges and long hours. It's a challenge but there's nothing [in the calendar] that's impossible."
One of the most significant challenges posed by the provisional new schedule is back-to-back events at Oulton Park and Knockhill at the end of August and the logistical problems this creates.
"Going from Oulton Park straight to Knockhill means the teams aren't going to be able to go back to base so everyone will have to bear that in mind - and we all know how exciting the racing can be there [at Oulton Park]," says Porsche GB motorsport manager James MacNaughton, who looks after the BTCC-supporting Carrera Cup GB series. "Operationally, we will be making sure we have enough spare parts."
There are other considerations too, including a lack of daylight by the Brands Hatch November finale, which may require categories that feature cars with headlights - like the Carrera Cup - running at the end of the timetable. Making sure teams have a sufficient number of mechanics could also be a challenge given freelancers may work for a variety of teams in various series, all of which will be desperately attempting to fit in events at the end of the year.
But it is worth remembering it is just a provisional schedule too. Almost half the events are due to take place in August and, if a return to action in that month proves impossible, there will have to be major changes again.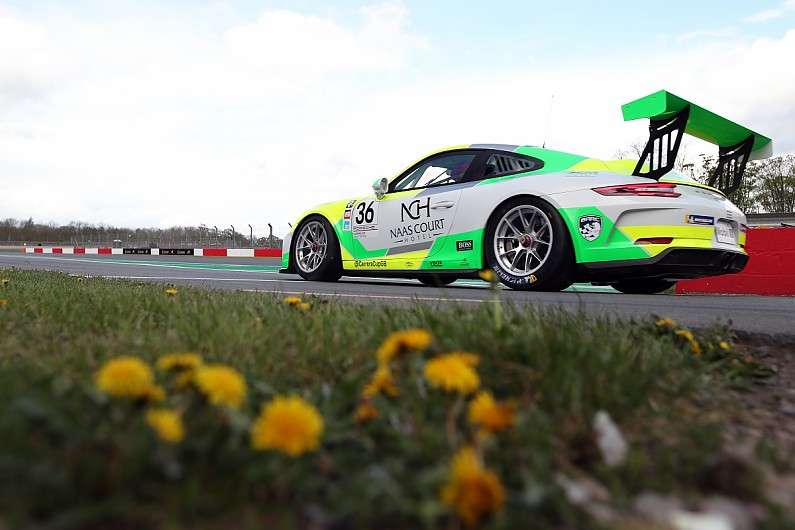 Nevertheless, there is now a growing optimism that at least some sort of season will happen.
"Unfortunately, it's going to be a lot harder for people but, from the conversations I've been having with our teams and drivers that are signed up to Carrera Cup, I know how keen they are to go racing for lots of reasons," adds MacNaughton.
It is clear that if there is going to be any motorsport in the UK at all this year, compromises will have to be made.
These are unusual times and the normal ways of working just are not possible. And it is very important that everyone involved is prepared to accept that things will be a little different in 2020 and now is not the time for angry arguments.