The Multimatic squad that masterminds Ford's World Endurance Championship assault is planning a British GT Championship campaign in 2019.
Multimatic Motorsport, which races under the Ganassi banner in the GTE Pro class of the WEC, expects to run a pair of the Ford Mustangs it has developed for the GT4 category in British GT's secondary class next year from its workshops near Silverstone.
Long-time Multimatic drivers Billy Johnson, who has raced a Ford GT at the Le Mans 24 Hours for the past three years, and Scott Maxwell are scheduled to be part of the line-up.
Multimatic racing boss Larry Holt said he wanted to compete with the Mustang GT4 in Britain to try to boost sales of the car in Europe.
"We've sold around 40 cars, but not many in Europe and only one in the UK, so we want to get the car out there to show it off," Holt told Autosport.
"We sold the car in the UK after we came up with the plan, but we're pushing on with it because we like going racing."
The British Race Performance team has purchased a Mustang GT4 and is undertaking a winter test programme ahead of a likely British GT campaign next year.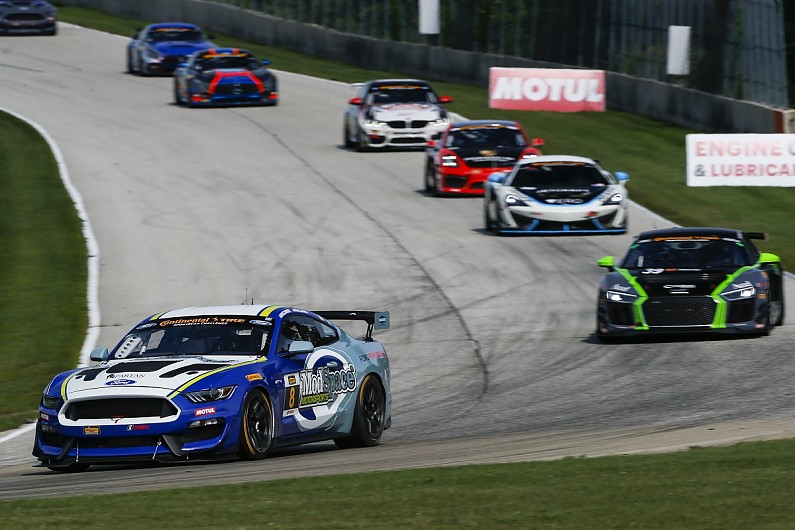 Holt also explained that Multimatic was looking for a new race programme for the Mustang after Ford topped the manufacturers' standings in the Grand Sport class of the 2018 the Continental Tire SportsCar Challenge, which will be known as the Michelin Pilot Challenge next year.
"We want to leave that series to our customers now," he said.
Johnson and Maxwell will have to race separate cars because as, respectively, platinum and silver-rated drivers under the FIA's categorisation system they are not permitted to driver together under series rules.
The Mustang was developed for the GT4 category from Multimatic's Ford Shelby GT350R-C ahead of the 2017 season.