London-based Tailored Resourcing and Accountancy may not sound like a company with its roots deep within motorsport, but through Brendan Beeken the link becomes far clearer.
Via Beeken, who has a long history in motorsport, Tailored will provide sponsorship to this weekend's British GT Championship season finale at Donington Park.
After working for the last 24 years on the motorsport mecca that is the Isle of Man, Beeken started out within banking and also was the chairman of the IOM Junior Chamber of Commerce, it was during this time where he encountered a young rising single-seater star who facilitated his move into the world of motor racing.
"It was 2002 when I first met Alex Lloyd [the future McLaren AUTOSPORT BRDC Award winner, who would climb through the ranks of Formula Ford and Formula Renault to eventually reach IndyCar] and he really kick-started my involvement in the commercial side of motorsport," says Beeken, who built himself a career as an entrepreneur and management consultant, specialising in motorsport sponsorship and the world of tax planning.
"Motorsport has always been my passion, and in the early days it was all about single-seaters, and with Alex we went to Formula 300 and IndyCar, and worked at the top levels in America. But now the landscape has shifted somewhat, and it's very difficult to secure a return on investment from single-seaters - drivers can literally spend £500,000-plus for a season and still have their careers be over by the end of the year."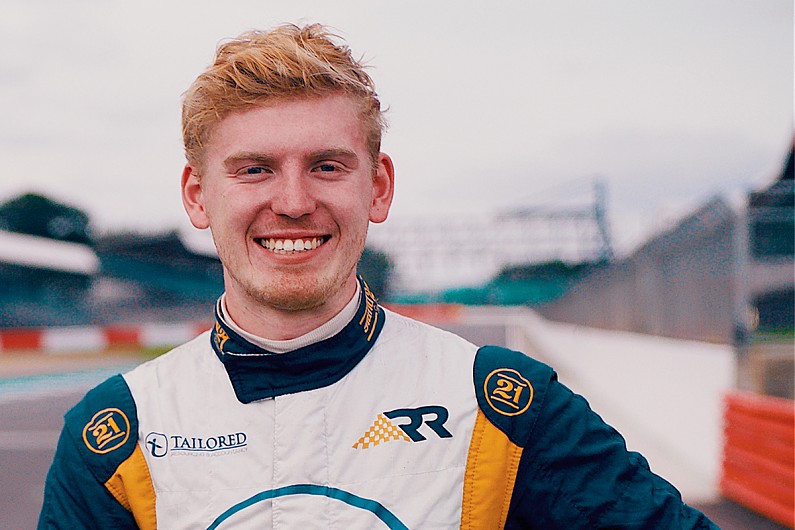 That shift has encouraged Tailored's interest in partnering with British GT. "Now, if you have a commercial interest, tin-tops and GT racing is the way forward," adds Beeken.
"To earn a living and forge a career from modern single-seaters is now incredibly difficult, and Formula 1 is a mere pipedream for the vast majority. But for aspiring young drivers, tin-tops and GTs is a far more stable environment and it has a longevity to it from a commercial aspect. There are doors that you can knock on, from Minis and Ginettas to British GT, then Europe, Le Mans and the World Endurance Championship. You have options as a young driver and people can still open those doors, so there is a genuine career path."
Together with its title sponsorship at Donington Park, Tailored is also the proud partner of rising star Alex Toth-Jones, who is competing in the Ginetta GT5 Challenge this season ahead of a move into British GT4 - with Tailored's support - next season.
"The day job at Tailored is very much involved in motorsport, and it's more than just boring numbers," adds Beeken. "Our business is focused around business owners, freelancers, tax planning, accountancy and payroll - and or course motorsport is rife with people who could benefit from our support, especially in GT racing.
"We can help the amateur drivers with their financial needs, as well as the teams and the freelancers themselves. We're looking to take our relationship with British GT further and there is no reason why over 40% of the paddock couldn't use our services going forward.
"I eventually want to see every car carrying a Tailored sticker, no matter how big. Through our partnership with Alex Toth-Jones we've worked to engage with the fans, signing autographs and arranging hospitality. We like it because it breaks the mould for an accountancy and payroll firm like ourselves, and breaking the mould is what we're always trying to do."
Tailored contact details
Email: management@tailoredservices.co.uk
Website: tailoredservices.co.uk
Twitter, Facebook, Instagram: @tailoredra