British Touring Car Championship race winner Aiden Moffat will dovetail his campaign in the series with an attack on the new TCR UK championship.
Moffat, who races a Laser Tools Racing-branded Mercedes A-Class in the BTCC, will drive an Alfa Romeo Giulietta TCR in a two-car team alongside ex-BTCC racer Derek Palmer.
"I briefly tested the car [Alfa Romeo] in Italy some months ago and I'm happy that we will be running the Alfas — it really is a very good car," said the 21-year-old Scot.
"With my BTCC commitment, it looks like I am going to be racing most weekends this year!
"It's exciting that I've been asked to take part in the very first TCR Championship in the UK and am confident that I can do really well for the team."
TCR UK is promoted by the British Racing & Sports Car Club, and will run a seven-round calendar this year, starting with an event at Silverstone this weekend (March 31-April 1).
The Silverstone round has attracted 13 entries so far, although it is unclear how many of those will remain in the series for the second round at Knockhill.
WestCoast Racing, which was a leading contender in the TCR International Series from 2015-17, will run three Volkswagen Golf GTis at the inaugural event.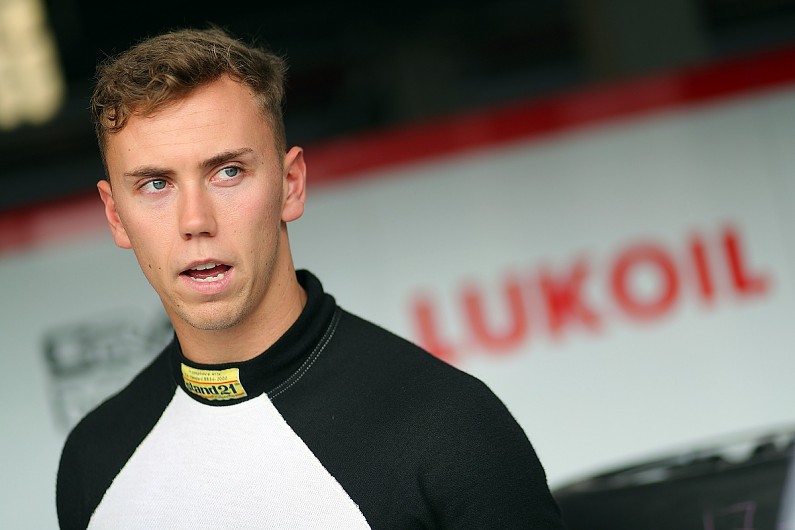 One of those will be for another ex-BTCC and TCR International Series driver, Dan Lloyd.
"I'm really excited about TCR UK and joining one of the most professional teams in the field," said Lloyd, who was one of TCR's test drivers appointed to conduct Balance of Performance runs at Valencia last month.
"It's a one-off entry at present because of the budget situation, but I really hope it'll become a full-season campaign as I had a good time in TCR International last year and I've had good sponsors in the UK in the past so it'll be great to build up a UK programme again."
Silverstone entry list
West Coast Racing Volkswagen Golf GTi TCR: Andreas Backman, Jessica Backman, Dan Lloyd
Team Pyro Honda Civic TCR: Finlay Crocker, Ollie Taylor
Sean Walkinshaw Racing Honda Civic TCR: Howard Fuller
Maximum Motorsport Cupra TCR: Stewart Lines
LMS Racing Cupra TCR: Olli Kangas
Hyundai i30 N TCR: Lewis Kent
DPE Motorsport Alfa Romeo Giulietta TCR: Aiden Moffat, Derek Palmer
Cupra TCR: Carl Swift
Vauxhall Astra: Darelle Wilson