For many aspiring drivers, their formative years are spent in one of the hundreds of karting championships that run across the UK. But, for two-time Civic Cup champion Lee Deegan, his early motorsport career was in an entirely different discipline: autograss.
Deegan, 27, began competing in a 1000cc Mini, having watched his father race from an early age. He successfully raced a variety of different machinery on dirt ovals, culminating with a campaign in a rear-wheel drive Duratec-engined buggy.
But, for 2013, Deegan was persuaded to give circuit racing a go by his autograss engine builder, family friend Tom Bell. Bell, who now races a historic Mini, had made the move from autograss to Stock Hatch in 2012, and finished runner-up in the points.
"He [Bell] made the switch to circuit racing and said we needed to have a go at this," says Deegan, who adds that the increased track time in circuit racing was another reason for making the move.
"I still get out there [in autograss] when I can but we just felt the only way I could progress was in circuit racing."
Deegan believes autograss was the perfect place to start his career and has shaped him into the driver he is today.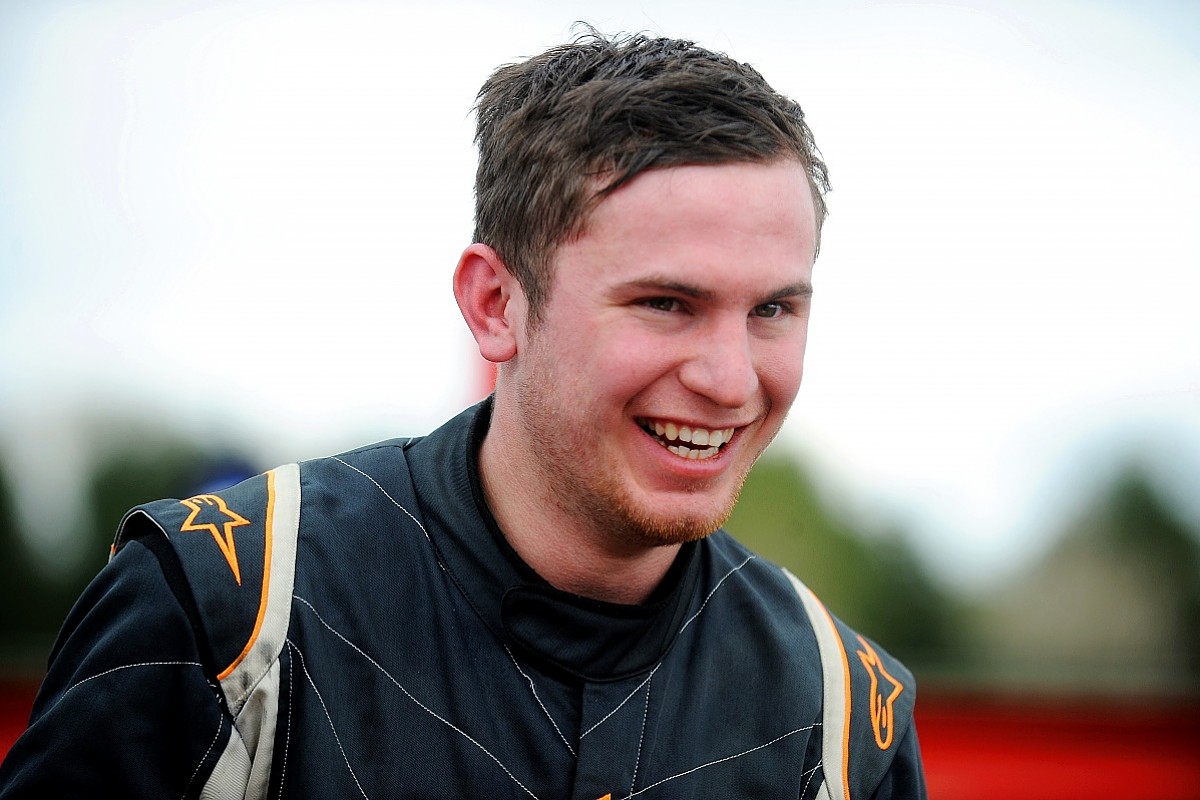 "I think the autograss racing really does benefit any driver because you learn so much car control," he explains.
"Some tracks can be really grippy or you can have a downpour and it's a complete mudbath. When you come to circuit racing and it rains, having that experience from having to control a car like that on mud, it all happens a little bit slower because you know how to control the car and get out of a slide.
"There are never any times when I don't pray for rain!"
Plenty of other circuit racers have a similar background, and Deegan says he sold his last autograss car to Senna Proctor, who has since become a race winner in the British Touring Car Championship, in which he will race a Hyundai this season.
"If one of us was struggling we would help each other and go through the data. But on track we saw each other as two different cars and there were no favours!" Lee Deegan on his and brother Shayne's relationship
After making that move to circuit racing, Deegan was immediately on the pace. Alongside Bell, one of his main Stock Hatch rivals was his younger brother Shayne - who had also switched from autograss shortly before Lee - and both competed in Citroen Saxos.
"It was very competitive [between the brothers] - we would help each other off the track and whenever we were trying to improve the car or ourselves," says Lee.
"If one of us was struggling we would help each other and go through the data. But on track we saw each other as two different cars and there were no favours.
"It was very aggressive, but we only had a couple of bumps. It was good fun and it must've been good to watch!"
The brothers fought for the title in both 2014 and 2015, but on both occasions it was Shayne who triumphed - the first in a winner-takes-all finale at Donington Park, which was decided on the opening lap when Lee was eased wide by his brother at Redgate before being further delayed by tangling with another driver at McLeans.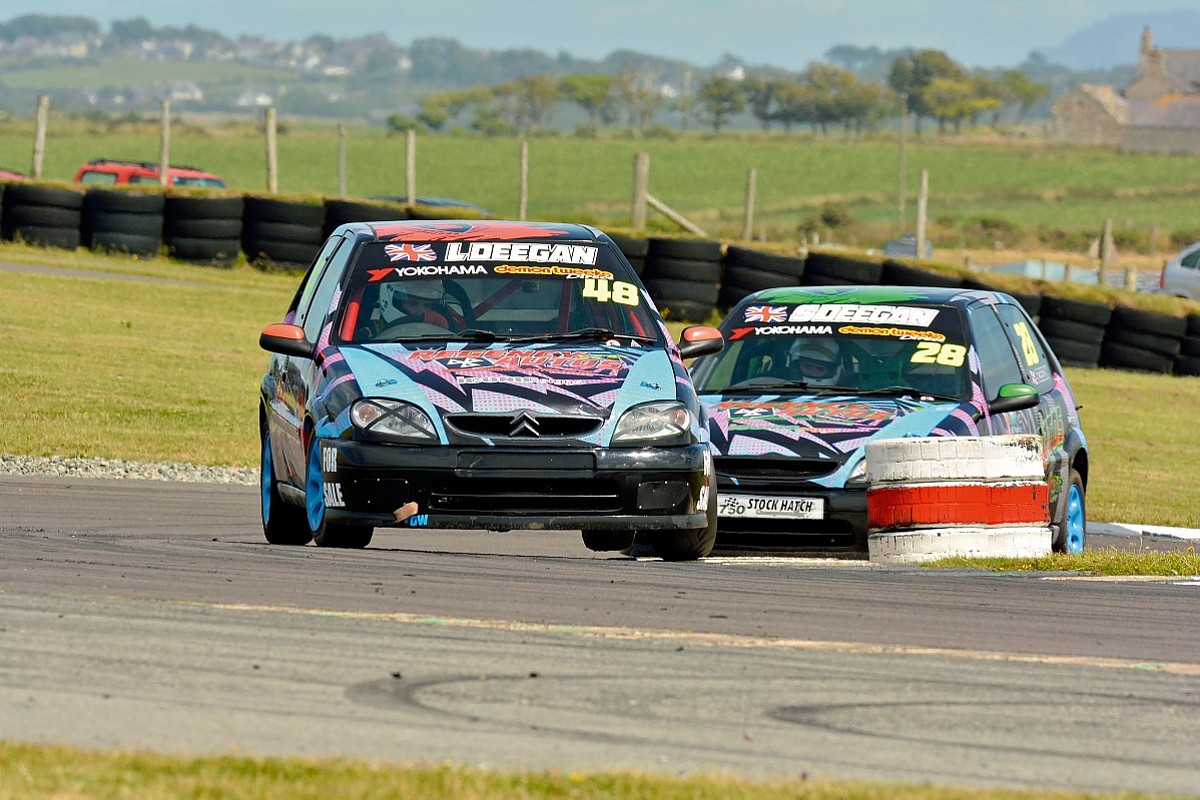 The elder Deegan then took a year out for 2016 as he wanted to move up the racing ladder but was unsure which direction to go in.
"It was painful watching the racing, but it helped me financially because I was struggling as circuit racing was more expensive," he recalls.
In the end, Deegan decided to join what was then another 750 Motor Club category: the Civic Cup. He liked the way the regulations were tightly controlled and a number of top club racers had already been competing in the championship.
"They all have a centrally locked ECU, same tyres, same chassis, same power and you had the same shocks, so it was all about finding a good set-up and that's what took me to that championship," Deegan says.
"It was very competitive and, in budget terms, it's not over the top and it's got that touring car feel to it.
Deegan won on his debut weekend in single-seaters - a car very different to the Cupra TCR machine that he had driven to Birkett Relay victory in his previous race outing
"We only finished the car at 2am in the morning before the first race. But I got a win and it went really well from the start, thanks to the help from a lot of friends and the team."
A bad round with gearbox woes at Snetterton followed, but Deegan was able to use those two races as his dropped scores as he took the title by 10 points over fellow ex-autograss competitor Mark Grice at the end of the season.
New category tyre supplier MRF was due to provide the champion a race outing in India, but as that could not be organised until the following winter, the company helped Deegan get a drive in the BMW Car Club Racing series for 2018.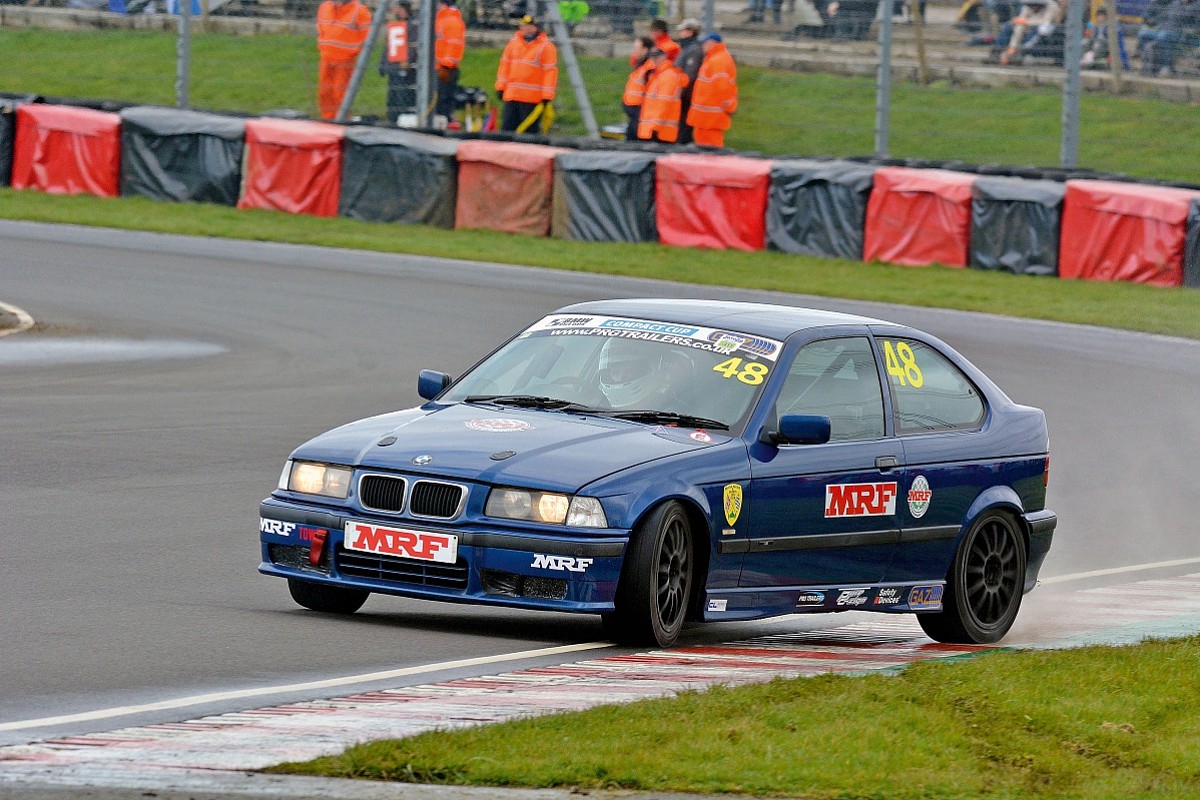 For Deegan, that meant a move back to rear-wheel drive but it did not stop him achieving more success. Although the category did not have official championship status for its inaugural campaign, Deegan took 10 Class 6 wins in a BMW E36 328 from the 12 races.
And that success continued into an impressive 2019, where victories in three different types of machinery led to him being chosen as Autosport's top club driver of the season.
He began the year by making an eventful trip to India for the MRF 1600 Challenge contests at Chennai.
Despite an unforgettable journey to the track (featuring an unlicensed bus belonging to a religious clan and an unusual tuk-tuk ride), Deegan was still able to take a win on his debut weekend in single-seaters - a car very different to the Cupra TCR machine that he had driven to Birkett Relay victory in his previous race.
"That was totally different racing - it was about grip and aero in the high-speed bends and it was an experience and a challenge having to adapt from racing touring cars," he says.
"It was crazy and I will never forget that."
Deegan's main campaign last year was in more familiar machinery, however. He made a return to the Civic Cup and picked up a second title, taking nine wins in a dominant display.
"Last year was a really good year - it was my most successful year in terms of results," states Deegan.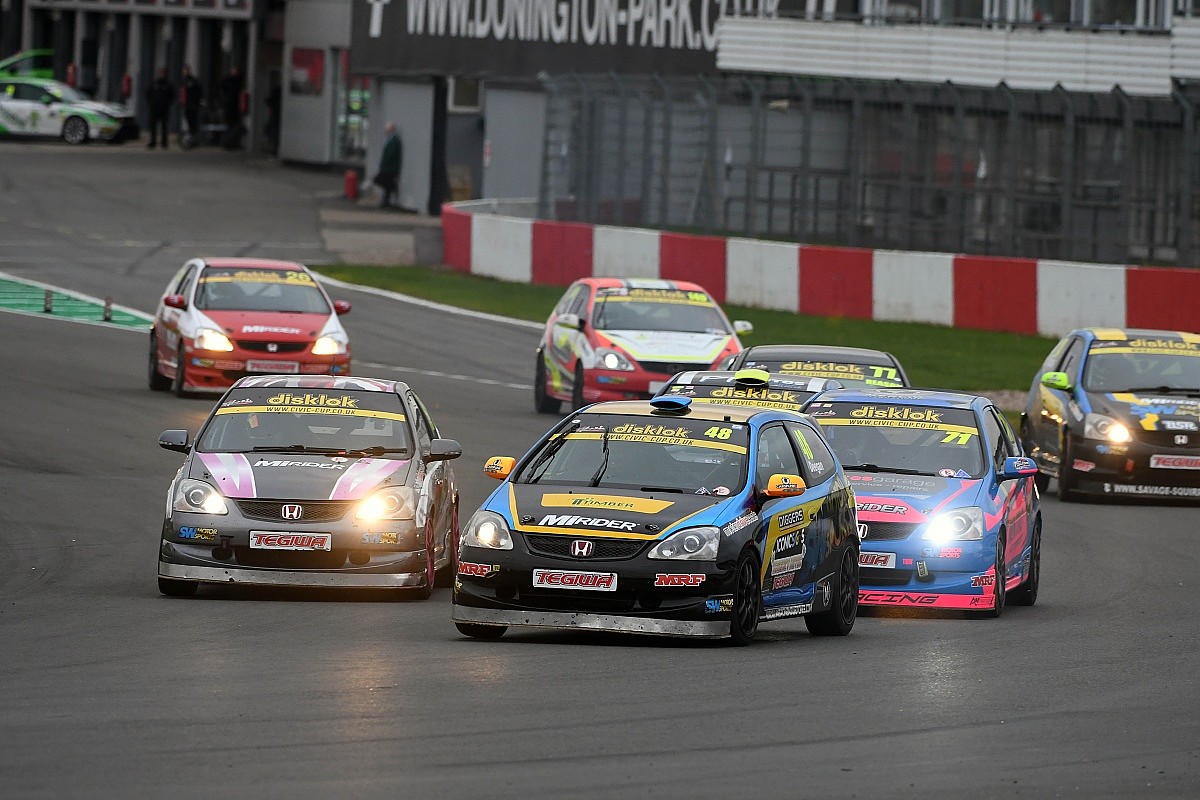 "I had a really good car from SW Motorsports and we've been running the car ourselves. We took the data from 2017 and found an even better set-up. I felt a little more comfortable and took it each race at a time."
Alongside this, Deegan also made several appearances in the competitive Mini Miglia series - including in the category's high-profile outing on the British Touring Car Championship support bill at Thruxton (pictured below).
"I raced Peter Baldwin's car in the Miglias and it's one of the oldest cars but it's got the most history so it was good to race that in the Thruxton event," says Deegan, who took third in the second contest after impressively recovering from tangling with Endaf Owens.
"I've never had that kind of exposure before and I loved it."
But Deegan will now more regularly benefit from that level of exposure as he has signed up to race in the BTCC-supporting Ginetta GT4 Supercup this year. He will drive for former BTCC outfit Maximum Motorsport - with which he won the Birkett.
He had held talks with bosses of the Mini Challenge JCW series as that category joins the BTCC undercard for the first time in 2020 but instead opted to move into sportscars.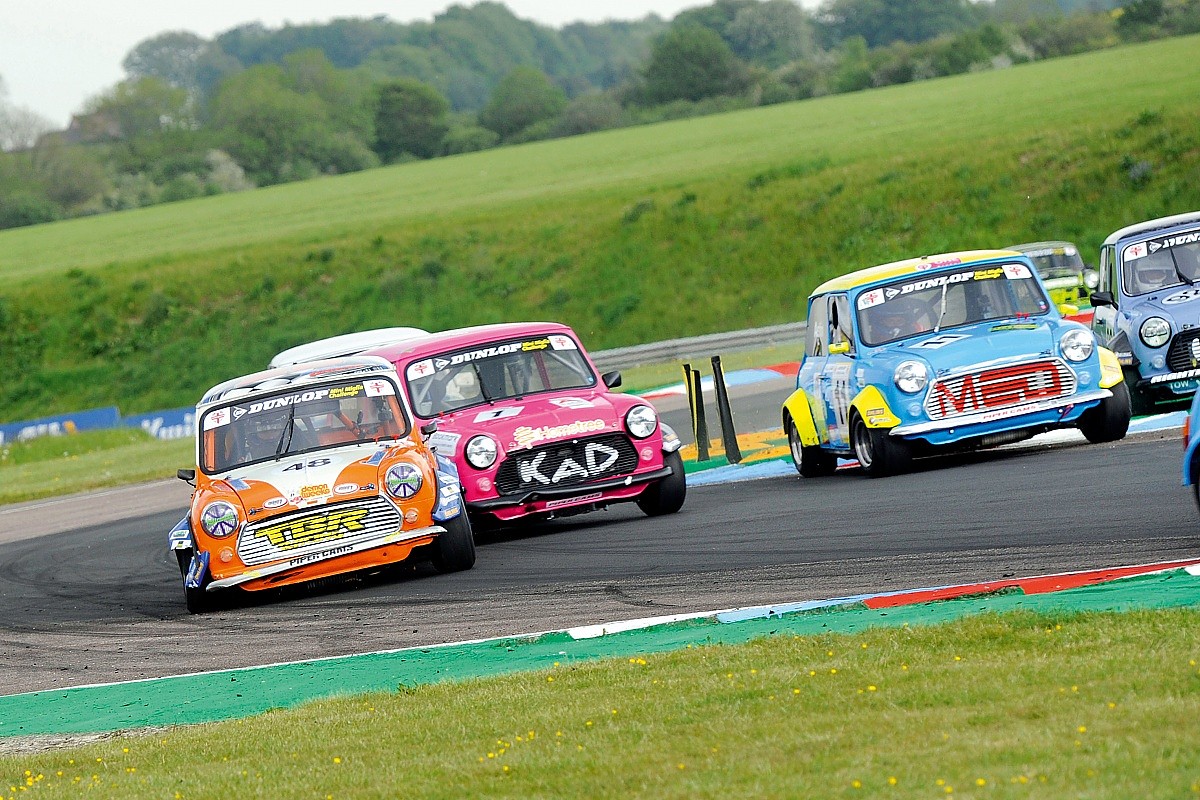 "I've tested the Ginetta before and got on well with the car," says Deegan, who admits he is still seeking sponsors to secure the funding for a full campaign. "I've worked with Maximum before too so I know them well and that convinced me that we should work well together.
"I feel that after a bit of practice, I can be on the pace. I'm not expecting to go out there and win races from the word go but it would be nice to get on the podium."
There is no denying the Ginetta GT4 Supercup programme will be a large jump forwards for the club racer. But, throughout his career, Deegan has succeeded in whatever car he has competed in.
And, if there are any wet races, he could be one to watch as he puts those car-control skills he learned in autograss to good use once more.