The last time two drivers in a British Touring Car Championship support series entered the final weekend of the season tied on points, it produced one of the most dramatic and entertaining conclusions in many years. Much to the benefit of the fans of the BTCC's undercard, the feat has been repeated in 2019.
It last happened for the 2017 Porsche Carrera Cup GB finale. Charlie Eastwood and Dino Zamparelli entered the Brands Hatch event equal on points - and they left Kent still tied. A battle over fifth place between Eastwood and fellow Redline driver Tom Oliphant - with no team orders - proved decisive in a nail-biting final contest as Eastwood claimed the silverware on account of scoring one more victory than Zamparelli.
Since then Oliphant has gone on to race for one of the top British Touring Car teams - WSR - while Eastwood has become a class winner in the World Endurance Championship, proving the BTCC support series' credentials for developing next-level talent.
Based on that 2017 precedent, it's fair to expect this year's British Formula 4 finale to be just as enthralling as Barbados-born Zane Maloney takes on Mexican driver Sebastian Alvarez in this weekend's Brands Hatch decider, tied on 367 points. And there's plenty of extra spice to their battle because the pair have history: they crashed out together in race three at Silverstone last month (pictured above).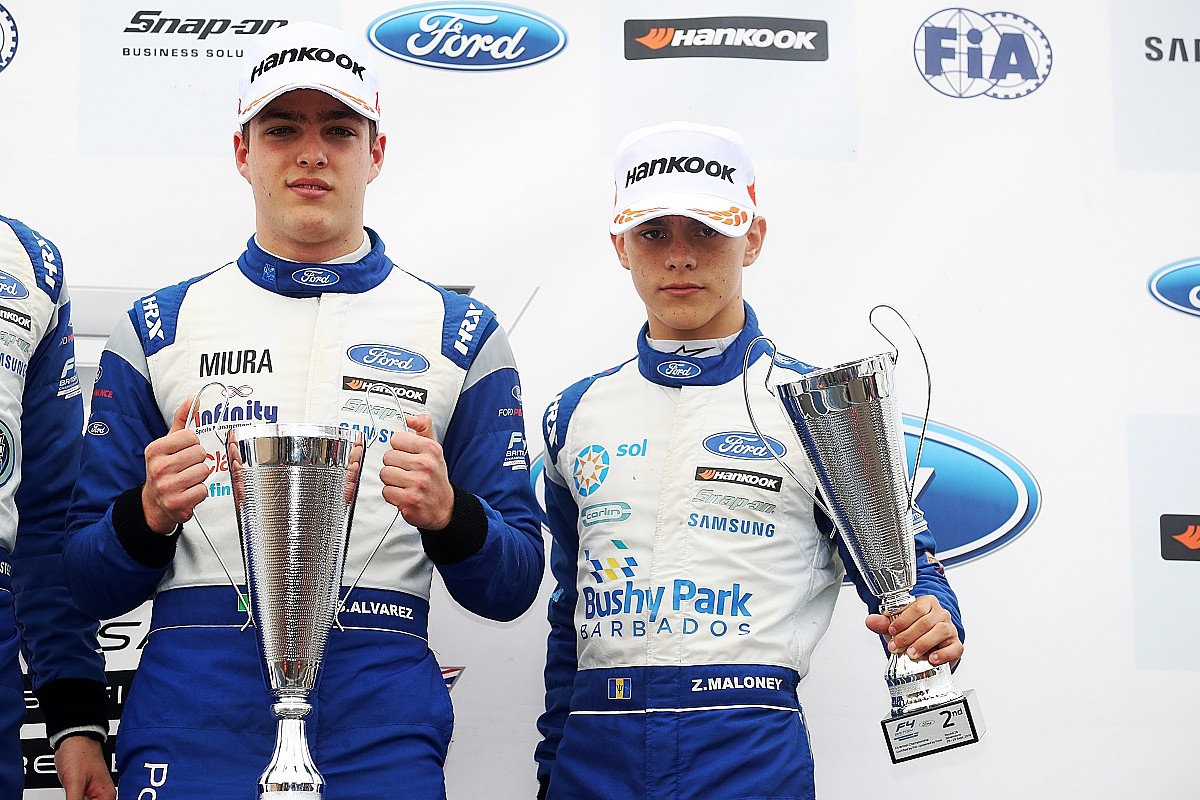 But it wasn't anywhere near that close between them earlier in the season. At the mid-point of the campaign, Carlin racer Maloney was sitting pretty at the top of the table and his margin over Alvarez stood at 77 points (Louis Foster was in second place, 55 points back at the time). But in the second half of the season, Maloney has been unable to recreate the same form that allowed him to take seven wins from nine races in May and June.
There are two reasons for this. The first is bad luck. For instance, Maloney suffered a driveshaft failure on the way to the grid in the third race at Knockhill, where he was set to start from pole. But he has cost himself points too. There was a needless tangle with Bart Horsten in the second race at Snetterton when Maloney made a risky dive down the inside at Murrays and in effect took himself out of the race. And he could have backed out and avoided the tangle with Alvarez at Silverstone.
Double R driver Alvarez also non-scored in those same two races but he has accumulated 187 points in the second half of the season, compared with Maloney's 110, and has gradually chipped away at that advantage.
However, if Maloney and Alvarez continue to take points off each other, there is another driver ready to pounce.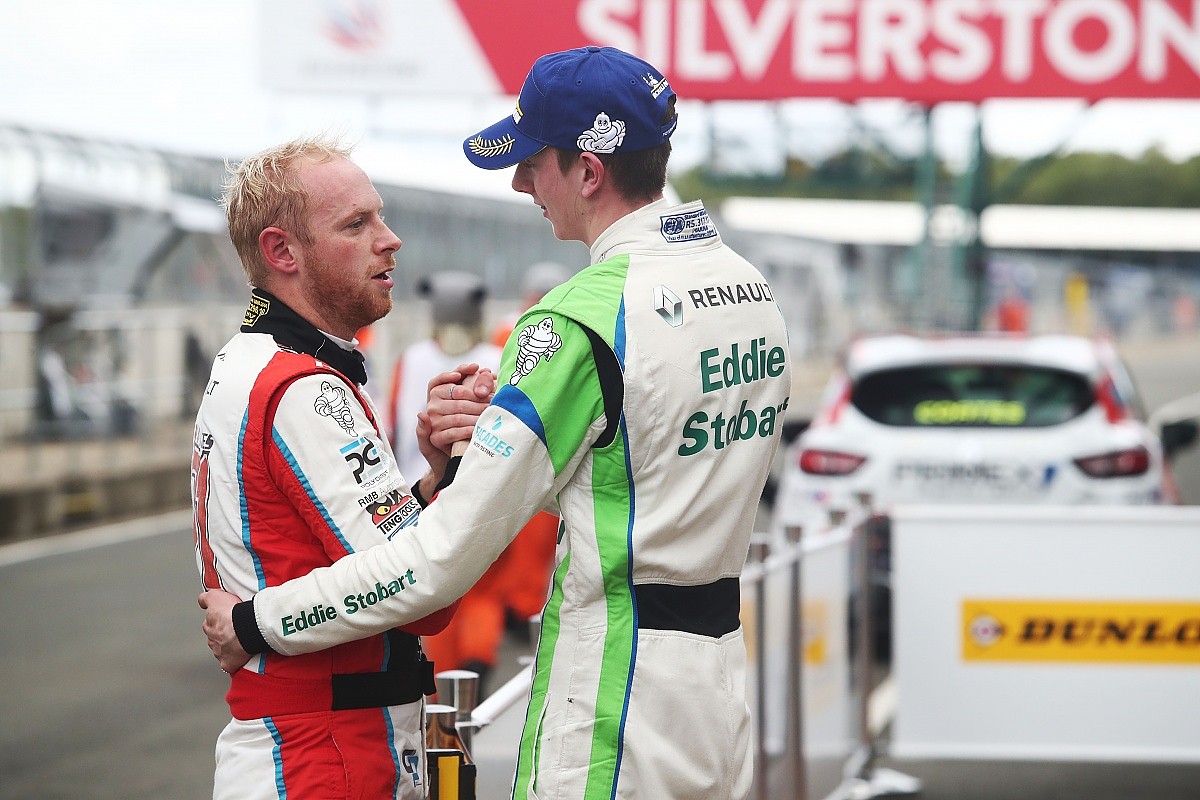 Foster is only 30 points behind and heads into Brands with the confidence of almost winning all three races at Silverstone - after a very difficult middle of the season that caused him to drop back. The Ginetta Junior graduate says the Kent venue is one of his favourite tracks so he will probably be one to watch again and is certainly still part of the title picture.
Josh Skelton is also in mathematical contention too, but only just because he's 59.5 points behind with 75 up for grabs. That really would be a surprise if he took the honours and would cap a truly bizarre finish to the season. Whoever wins will follow drivers of the calibre of current McLaren Formula 1 racer Lando Norris - who won the championship when it was named MSA Formula in 2015, with Carlin - and FIA Formula 3 racer Max Fewtrell of the Renault Sport Academy.
It's close in other championships too, but not necessarily the ones that were expected. At the mid-point of the season, all of the leaders had sizeable advantages except for Max Coates in the Renault UK Clio Cup. How that has changed.
The Clio tussle isn't even the second-closest any more because Coates and Jack Young are now 15 points apart after Coates (pictured above left, with Young) was taken out of the second Silverstone race by his former team-mate, Jade Edwards.
Coates and Young's battle had been the stand-out tussle of the BTCC supports season with the pair literally inseparable throughout the year and they came to blows on track multiple times. But Young is now in the box seat having edged ahead, although Coates and outside contender Jamie Bond do still have a chance of denying him.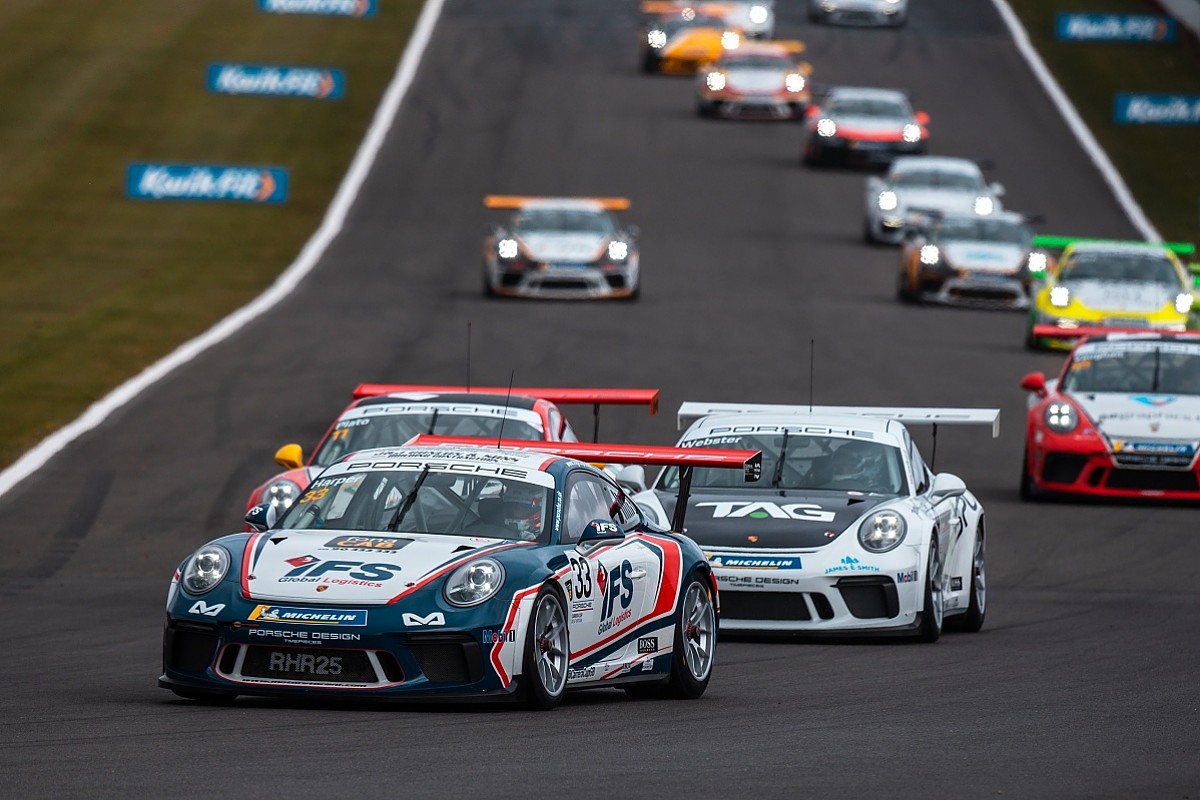 It's now the Ginetta GT4 Supercup that has the second tightest battle as seven points separate Harry King and Will Burns. Elite Motorsport driver King did have a significant gap but a succession of bad luck, including a wretched Thruxton event where a puncture and driveshaft failure hit, have allowed Burns to close right back in and it's all to play for this weekend. Tom Hibbert in third is also still just about in contention.
The other two support series have continued to follow the formbook from the opening chunk of the season. Porsche GB junior Dan Harper (above) has been terrific for much of this year and duly wrapped up the Carrera Cup GB championship with three races to spare at Silverstone last time out.
Over in Ginetta Junior - another championship graced by McLaren F1 star Norris - stand-out driver James Hedley continues to be in a strong position. He holds a 60-point lead once dropped scores are applied - equivalent to 1.7 race wins - over newly-crowned rookie class champion Zak O'Sullivan (pictured below right, racing Hedley) after a super-consistent season in a series with a reputation for unpredictability.
The Brands BTCC finale is renowned for producing unexpected outcomes and plenty of twists and turns. The support series are certainly set up to add to that spectacle this weekend and nothing is certain.