Just 88 miles separate the Anglesey and Oulton Park circuits. And yet the distance between the two in terms of the motorsport activity held at each venue in 2020 is far, far greater.
While Oulton Park has hosted five car racing meetings since motorsport restarted in the UK at the beginning of July, Anglesey has held none. While Oulton Park has featured the second highest-profile UK race series in British GT, watched by a limited but far from insignificant crowd, Anglesey has just held a handful of track and test days behind closed doors.
Such contrasts have been a theme of the coronavirus pandemic. While some administrations around the world have adopted a cavalier attitude to COVID-19, others have been ultra-cautious. While some have been incredibly efficient and organised, others have been too slow to react. And, to a certain extent, that is understandable. There is no definitive guidebook of how to deal with a pandemic of this kind and no similar recent experience to draw upon.
But that does not explain the massive contrast between Anglesey and Oulton Park. To the casual observer, the differing approach is baffling. Rightly or wrongly - and we will only really know for sure once the outbreak is finally, if ever, over - the Welsh government has taken a far more cautious path than its English counterpart, especially when it comes to organising events.
In Wales, strict 30-people bubbles must be adopted at events to limit the spread of the virus, and that is very difficult to achieve when it comes to motorsport.
Therefore, a growing list of events have been cancelled, in addition to those when the virus was at its spring peak - including planned British Racing and Sports Car Club and 750 Motor Club meetings at Anglesey. Some criticism has been directed at the Welsh authorities for adopting a 'one size fits all' approach; after all, motorsport is different to other sports such as rugby.
As has been repeatedly pointed out - even before the pandemic took hold - motorsport takes place outdoors, in very large open spaces with very limited direct face-to-face contact between people and, without spectators, everyone on site is known and can be easily tracked and traced.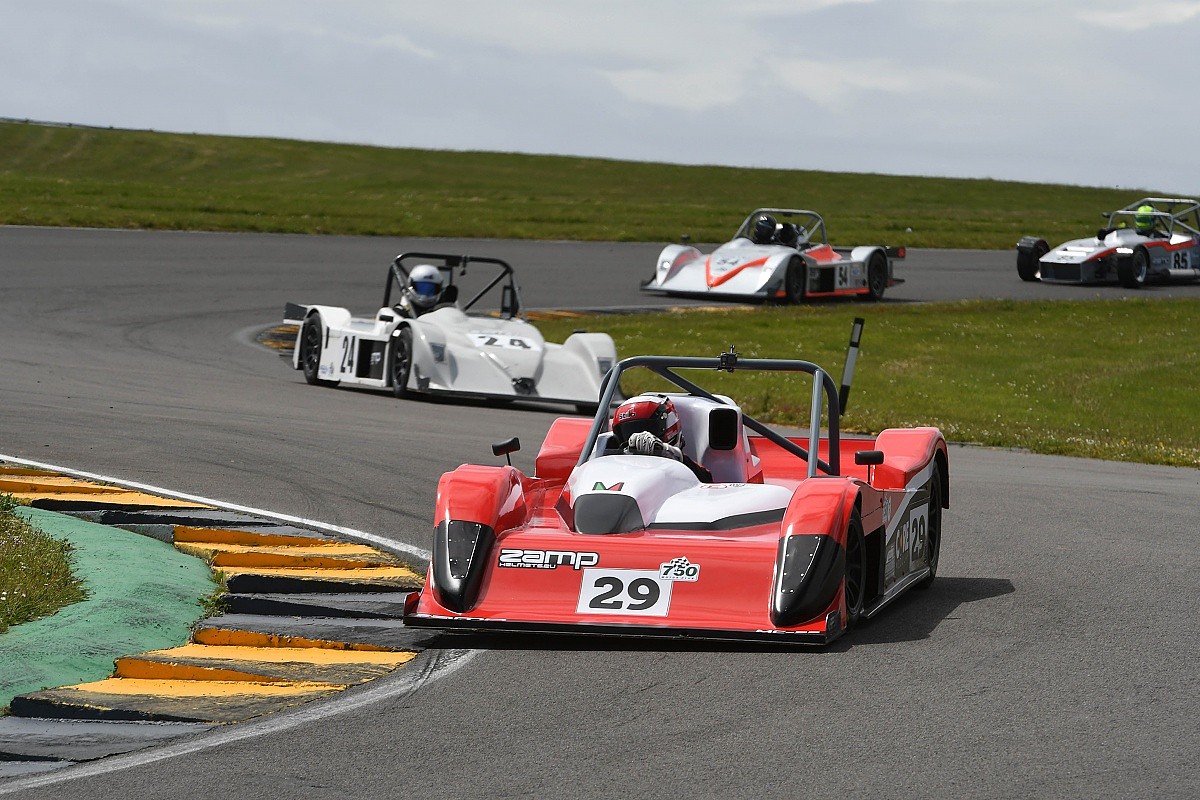 We go back to that often-spoken line, that there is greater risk in going to your local supermarket than attending a race meeting. And that is the point that the two Welsh circuits, Anglesey and Pembrey, governing body Motorsport UK and organising clubs have been making to both local and Welsh central government.
This is not just circuit racing we are talking about here, but all of Welsh motorsport. While rallying has its own unique challenges at the minute and the prospect of a traditional stage rally on public land still seems a way off, there is enormous passion for the discipline in the country. And employment too - unless the situation improves soon, motorsport in Wales could be damaged forever.
Finally, there are signs that the Welsh government is starting to get the message. A small trial event is due to be held at Anglesey next weekend - one of just three such events (alongside an outdoor theatre performance and triathlon) in the whole country granted permission - and this is an important first step.
It has not been easy to get to this point. As Pembrey circuit manager Phil Davies notes, it is very difficult when the people making the decisions have never been to a circuit in their lives and do not fully understand quite what a motorsport event entails. But it is vital that this trial meeting is a success to enable motorsport to move forward in the country.
One of the advantages of the Welsh government's caution is it means lessons can be learned from the dozens of events to have taken place in England over the past two months and the very best safeguarding measures and protocols can be put in place
However, it is important to remember just three 750MC categories have been allowed to race at the single-day event, to severely limit the number of people in attendance. As Anglesey's Andrew Crighton points out, that does not really make it viable commercially for the circuit or the organising club, so cannot be used as an exact blueprint of the way forward. But he still hopes it is a turning point.
"It's something that a lot of people can't readily get their minds around that the Welsh government and English government are working on different trajectories," he says. "MotorSport Vision and other English circuits have managed to get going so it was frustrating for us to be watching that happening and not being able to follow suit - and it must be incredibly confusing for competitors. So, it's brilliant that the Welsh government have listened to think this is a good idea.
"It's a race meeting with certain constraints, so we can only have 100 people for that event. The 100 people will be participants - that will be 50 drivers and 50 mechanics, it doesn't include organisers, marshals or circuit staff. It's going to limit the number of competitors but it's such an important change of heart that everyone's got to go with it.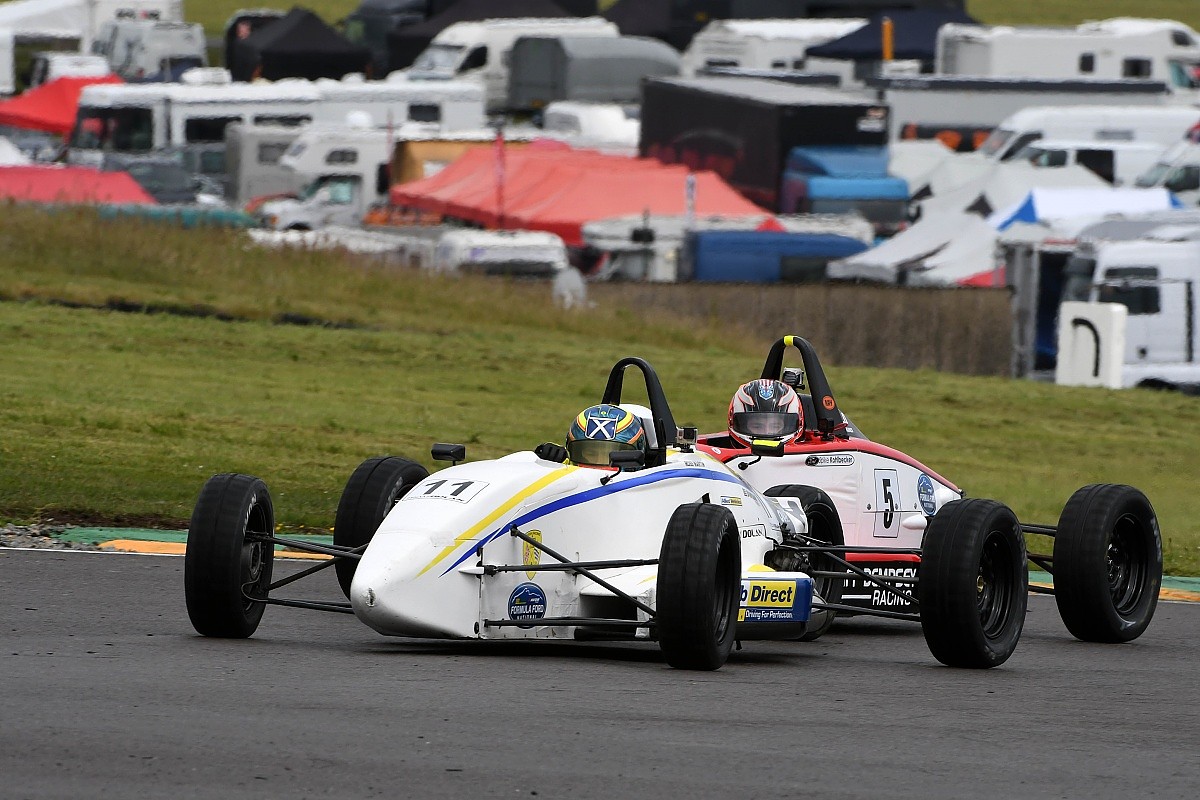 "The main 750MC race meeting is gone, which is disappointing, but if you had been looking at this three or four weeks ago, the 750MC meeting may have gone and you would've been looking at a black hole [without being granted permission for the trial]."
One of the advantages of the Welsh government's caution is it means lessons can be learned from the dozens of events to have taken place in England over the past two months and the very best safeguarding measures and protocols can be put in place. The flip-side is that dozens of events have indeed successfully taken place in England, suggesting no fundamental reason why the same cannot happen in Wales.
And that is something everyone desperately wants. Who knows if a second coronavirus wave will arrive that forces all sport into another hiatus? With such uncertainties continuing to linger, it is vital that Welsh motorsport companies are able to return to activity now or risk being scarred far worse by the pandemic than those across the border.
A few weeks ago, formal approval was given for motorsport to restart in Scotland - now we desperately need Wales to do the same.