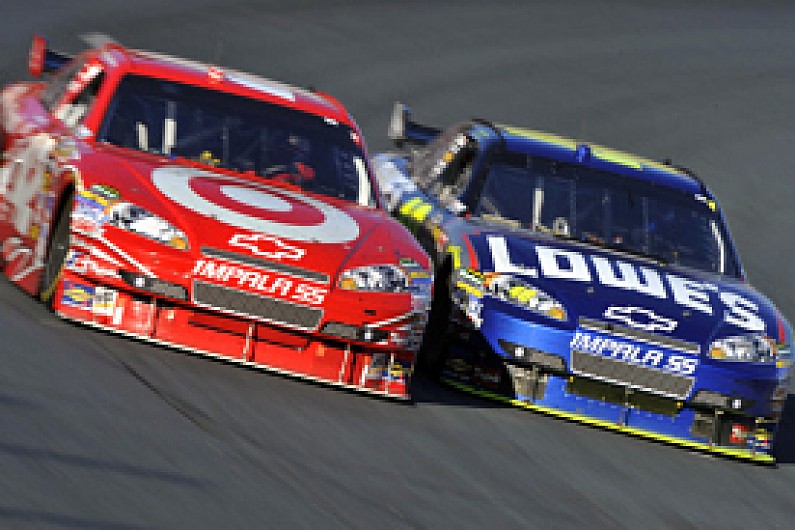 Juan Pablo Montoya is upbeat about his performance in the first two races of the Chase for the Sprint Cup but he admits he needs to do even better if he is to challenge for this year's NASCAR title.
The Colombian finished fourth last Sunday at Dover after starting from the front row and, despite a less spectacular outing than the one he enjoyed at Loudon a week earlier, he moved up to third in the Chase standings behind Mark Martin and Jimmie Johnson.
His average finish of 3.5 in the first two races of the play-off is impressive, but Montoya admits that even if his results have been better than he expected, they still fall short when compared against the Hendrick Motorsports duo in the title race.
"To have two top fives in two Chase races is huge, but I guess it's not enough," Montoya said. "I can't complain. We do what we can. Last week I finished third, this week fourth, where last time we were fastest than everybody in practice. This week we were second in everything, so at least we're running good.
"I wasn't sure how good we were going to be here, so it was nice to run well."
Montoya is currently 65 points behind Martin and 55 behind Johnson in the standings. He believes the next four tracks should favour Johnson, while he plans to minimise losses to the reigning champion, hoping to rebound stronger for the final four races of the play-off.
Johnson has 15 of his 44 career wins at the next four tracks, three of them being at intermediate ovals in Kansas, Fontana and Charlotte. Following those will be Martinsville, where the Californian has won six times.
"The next three or four tracks are the best for the 48 [Johnson]," said Montoya. "So if you can do a pretty good damage control there or if you can even take some points away from him, it would be huge.
"We're running well, but I think we're still missing a little bit. We've been good at the faster tracks coming up and we think we have a really good car for next weekend. We'll see what happens."
Coming up is Kansas, where Montoya claimed pole last year before being stripped of it due to the shock absorbers exceeding the maximum gas pressure allowed by the rules. At Chicagoland, a sister track to Kansas, the Earnhardt Ganassi driver finished in the top 10 earlier this year.