Erik Jones has signed a new deal with his Joe Gibbs Racing NASCAR Cup Series team, with Autosport sources suggesting his new contract is a one-year extension.
Jones earned his first win of the 2019 season last time out at Darlington, and he is in his second season with the team after a debut campaign with JGR yielded a victory at Daytona.
The 23-year-old, who is competing in this year's playoffs, got his break in the Cup Series when he replaced the retiring Matt Kesenth at JGR for 2017.
"I'm so happy to finally have my plans for 2020 confirmed and to talk about it," said Jones.
"I'm excited to be staying with Joe Gibbs Racing and the #20 team and to continue the success that we have built over the last two years in the Cup Series.
"I put my heart and soul into this and this race team. This is my living and how I want to make a career and what I want to do.
"I've been racing with JGR since 2014, and it's really cool to be able to continue with the foundation we've built over the years, and hopefully win more races and contend for championships together."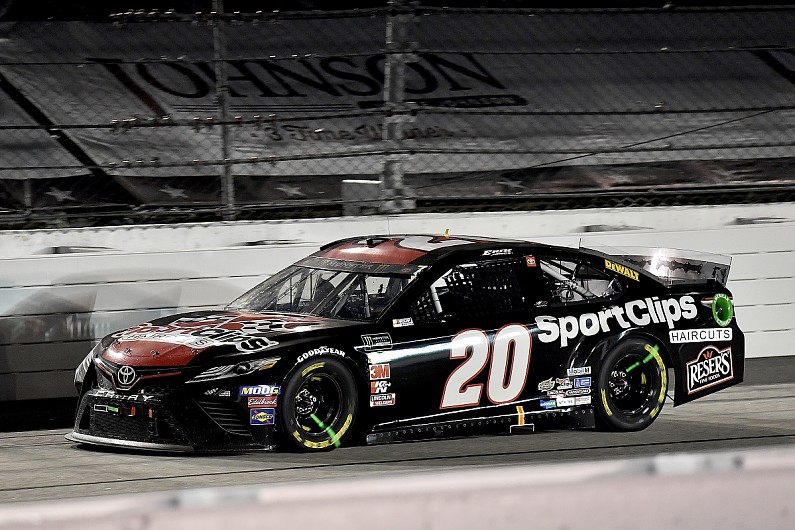 Team owner Joe Gibbs added: "Erik has accomplished so much in our sport already and yet, he really is just at the start of a long career.
"He's been a part of Joe Gibbs Racing for almost his entire professional career, and we're excited to see what the future holds for him."
Jones won a Truck Series championship in 2015, and finished fourth in the Xfinity Series standings in '16 in his only full-time season in that series ahead of his Cup graduation.