NASCAR president Steve Phelps says he does not expect "massive, wholesale" changes to the 2021 Cup Series calendar.
The series revamped its calendar in 2020 and Steve O'Donnell, NASCAR's executive vice president and chief racing development officer, said at the time that the "fans and the industry as a whole have been vocal about the desire for sweeping changes".
The calendar change came after drivers such as Kurt Busch had advocated for the return of classic tracks and experimentation to the calendar.

Why criticism of NASCAR Cup calendar can't be counteracted easily
NASCAR has largely been unable to make wide-ranging changes to the calendar until at least 2021 due to long-term contracts with the majority of Cup Series' circuit owners.
Phelps told SiriusXM NASCAR Radio that it is unlikely to make wide-ranging modifications to the calendar for 2021.
"I think if you look at the 2020 schedule, we moved things around. The fans, again from the research that we did, by and large, were thrilled with the changes we made," Phelps said. "I think there was an industry buzz.
"The drivers were excited, the teams were excited and, most importantly, the fans were excited. But, we're racing at the same race tracks, the same number at each race track.
"So in 2021, we have new sanctions that we need to do for 2021 that will obviously dictate where we go.
"Will we go to exactly the same number of race tracks, the exact same number of events? We probably won't. I don't think there are going to be massive wholesale changes."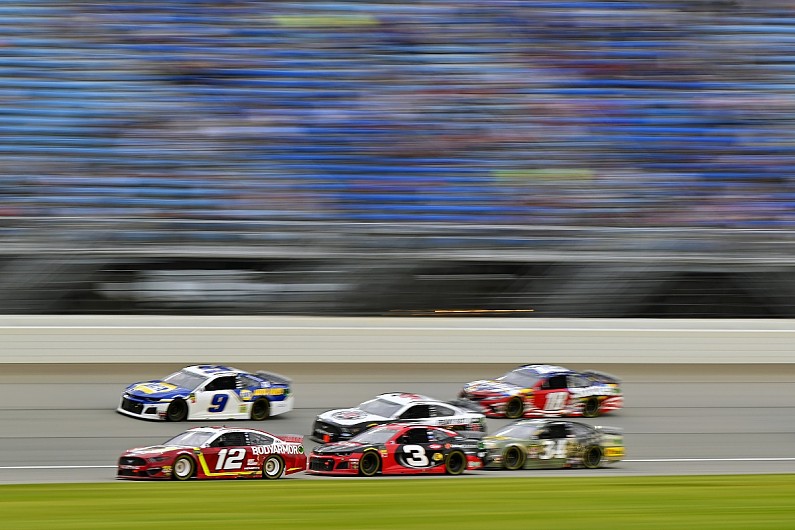 NASCAR's calendar complexity has been made more unclear due to the fact that both International Speedway Corp. and Speedway Motorsports Inc, who between them host 31 of the points-paying 36 Cup races, are in the process of going private.
Last month, ISC agreed to a $2billion merger with NASCAR that should be completed by the end of 2019.
SMI announced in April that it had received a non-binding offer from Sonic Financial Corporation to acquire all outstanding shares of SMI's common stock.
Once those respective deals are complete, it could be easier to make more significant race dates, including eliminating or adding tracks.
Phelps said NASCAR still plans to "listen to what the fans have to say" as its future schedules are created.
"This is their sport and we need to make sure that we are giving them what they want," he said.
"So a lot of listening, dialogue, working with our broadcast partners, our teams and our drivers, our OEM partners: 'Hey, where do you want to be, what do you want to see, where would you like to race?'
"So that's the first part of the 2021 piece, a work in progress."