The NASCAR Cup Series believes it is receiving less "negativity" over its new-for-2019 aero package now it has been raced on almost every type of circuit.
The arrival of the aero package was most notably criticised by Joe Gibbs Racing's Kyle Busch, who believed the changes would take away the driver skill and later said the package "sucked" at Dover.
NASCAR has continued to tweak and refine the aero package, which is yet to debut on a road course, as it evaluates the future Gen-7 car slated for 2021.
John Probst, NASCAR's senior vice president for innovation and racing development, told Autosport that "all of the key stats that we track are up, and some of them are up pretty substantially", pointing to a 56% increase in green-flag passes.
He added: "We have all the statistics that we can look at.
"Stats are good and a nice way to track progress, but if it wasn't passing the 'eye test' with respect to the action on a lot of the intermediate tracks, it would be kind of a difficult sell."
Asked if he felt the perceived success of the package had won over detractors, Probst said: "In this day of social media there are detractors and people who like their opinion to be heard.
"Obviously we had some of those early in the year and some even more recently [following Dover].
"When they all got out of their cars from the [Charlotte] 600, you have to look at that and say: 'That was pretty fun'.
"You do see more and more [people] being less negative if nothing else. Certainly, the package has produced a lot of metrics moving in a positive direction."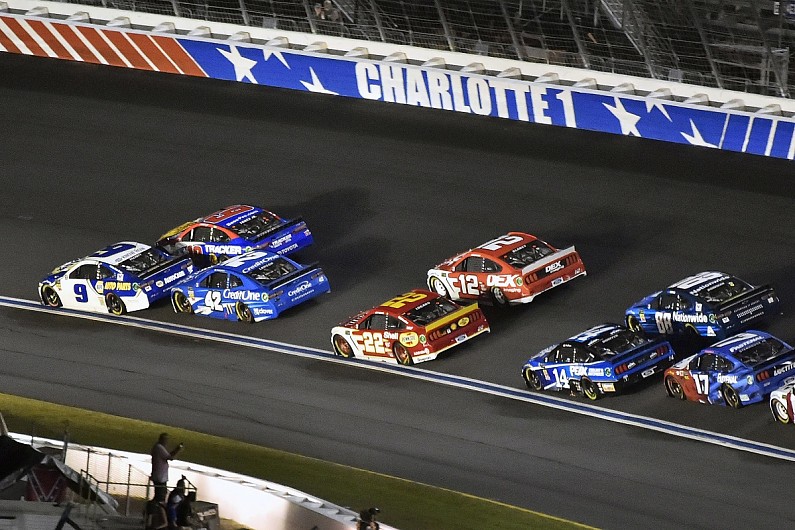 NASCAR is in a transitional period following the exit of key names such as Dale Earnhardt Jr ahead of 2018 and is still trying to fill the void with new talents such as Chase Elliott.
It is also searching for more manufacturers and has involved new brands in discussions over its next-generation car.
"Our ratings are up, our attendance is up," added Probst.
"If you look at the All-Star Race and 600 [both at Charlotte], they were up double-digits [percentage] in attendance. I think that builds up off of a successful Kansas.
"Pocono is up so far and that's building off a successful Charlotte. When we go to Michigan, the early signs are they are up as well a little bit.
"If we build momentum with attendance and with ratings, it's a bit like a fly-wheel.
"Nothing by itself will get it spinning at the speed it needs to be going, but it's just little pushing.
"We just need to keep pushing the wheel a little bit."